Meal delivery services are here to make our lives easier. Typically, companies of this kind offer ready-made meals and all you have to do is choose the meals or meal plans from their website, place your order, and wait for your yummy food to arrive. However, unlike most meal delivery services, Blue Apron does not offer pre-cooked meals, which is what sets it apart from the pack.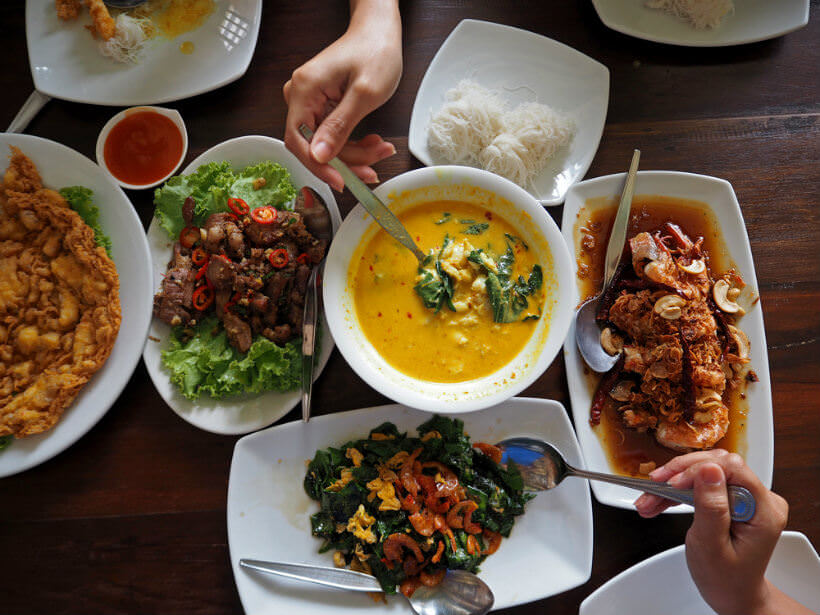 So, how does Blue Apron work? Actually, it is all quite simple. Blue Apron does all the planning and grocery shopping for you and provides you with a dozen of amazing new recipes to choose from every week, along with the ingredients necessary to cook the dishes. What you get with your delivery are the recipes you have chosen from the weekly menu and the necessary ingredients, premeasured, placed in labeled packs, and tucked into a box along with ice packs that keep them fresh until they reach your kitchen.
You get to choose between two plans – 2-person or family option (for 4 people). Whenever you visit the website, you can check out the current selection of meals by visiting On The Menu page and pick the ones you like most out of the 8 recipes on the 2-person menu or 4 meal ideas on the family menu. With the 2-person plan, you get to pick 2 or 3 recipes. The family option lets you pick 2, 3 or 4 recipes. If you choose the 2-person plan, you can also pick vegetarian meals, which are marked with a green leaf. If you have special dietary preferences, you can state them before checkout, with 7 options you can select or discard: poultry, pork, beef, lamb, fish, shellfish or none of the above for vegetarians. The recipes in your box will be created in accordance with your preferences, which you can change at any given time.

All Blue Apron recipes are easy to follow and come on colorful recipe cards, along with helpful how-to videos. Apart from saving you time on buying groceries, searching for recipes, and planning meals, Blue Apron also helps you save time on cooking, as all the recipes take just about half an hour to prepare.
If you are looking for something to up your cooking game, you can stop by the Blue Apron store and pick out some lovely kitchen utensils and dishes, as well as fine wines that go perfectly with your meals. All of this really helps you feel and cook like a pro and get that restaurant feeling right in the comfort of your own home.
Finally, once you have selected all the items you wish to purchase, you can proceed to checkout and you are done! Now all there is left to do is wait for the lovely, fresh ingredients and inspiring recipes to arrive. As far as the delivery day is concerned, the food is delivered weekly and once you register, you get to choose the day that works for you. Delivery days differ depending on your zip code.
Blue Apron is quite flexible and lets you skip an order whenever you wish, as long as you do it before the order is already processed. If you wish to learn more about the wonderfully delicious world of Blue Apron, check out our full Blue Apron review.