Compare Prices
The following price comparison is designed to help you easily figure out which of our top-ranked diabetic meal delivery services best fits your budget. We have brought all the pricing information to one place, including the shipping costs and details about the companies' delivery areas, so you can identify the perfect fit in a single glance.
Company
Avg. Meal Price
Shipping
Delivery Areas
Balance By BistroMD
Avg. Meal Price
Shipping Cost
$0
Delivery Areas
Silver Cuisine By BistroMD
Avg. Meal Price
Shipping Cost
$9.95
Delivery Areas
South Beach Diet
Avg. Meal Price
Shipping Cost
$0
Delivery Areas
Nutrisystem
Avg. Meal Price
Shipping Cost
$0
Delivery Areas
Home Bistro
Avg. Meal Price
Shipping Cost
$15.95-$59.95
Delivery Areas
Diet-to-Go
Avg. Meal Price
Shipping Cost
$20.00
Delivery Areas
Medifast
Avg. Meal Price
Shipping Cost
$0
Delivery Areas
Magic Kitchen
Avg. Meal Price
Shipping Cost
$18.00-$20.00
Delivery Areas
Personal Trainer Food
Avg. Meal Price
Shipping Cost
$0
Delivery Areas
Mom's Meals
Avg. Meal Price
Shipping Cost
$14.95
Delivery Areas
Best Meal Deliveries For Diabetics
What all of our top picks have in common is that they are currently the best on the market. Now it is time to discover what makes each of these meal delivery companies for diabetics unique. Explore their distinctive features in the mini-reviews below and choose the one that best satisfies your personal needs.
1. Balance By BistroMD

Balance by BistroMD offers meals specifically created to keep your glucose levels in check. It features a diabetic-friendly menu with entrees containing only 25 grams or fewer of net carbs. Each of its chef-prepared meals is made with all-natural and fresh ingredients in order to achieve amazing flavors while meeting the requirements of a gluten-free diet.  
Balance by BistroMD offers a wide variety of doctor-approved, delicious, and portion-controlled meals, making sure there's something on the menu for everyone. 
2. Silver Cuisine By BistroMD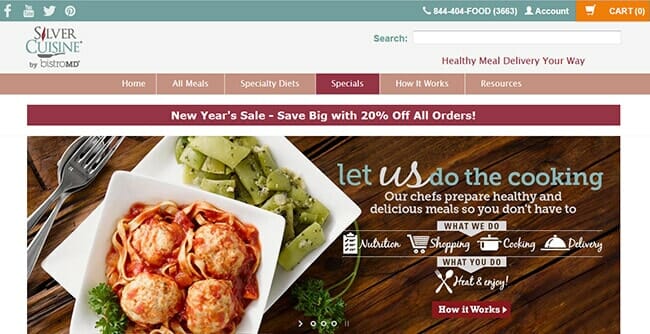 Silver Cuisine by BistroMD is a meal delivery service that can help you keep your diabetes under control at all times. Its diabetic-friendly menu offers entrees with fewer than 25 grams of net carbs, which are perfect for maintaining your blood sugar levels. 
All meals are doctor-approved and prepared by experienced chefs using only fresh and all-natural ingredients and high-protein nutrients. The company's menu features a wide range of tasty, portion-controlled meals, so you're bound to find just the right combination of flavors for you. 
3. South Beach Diet

South Beach Diet is an affordable weight loss meal delivery program that offers diet meals and snacks that rely on lean proteins and healthy fats. All menu items are low in added sugars and do not contain refined carbs.
The program is diabetic-friendly and designed to help you get slimmer and healthier by enjoying light, low-carb, low-sugar meals and snacks 6 times a day. You do not only get to easily manage your diabetes but may also lose up to 9 lbs. in 2 weeks.
4. Nutrisystem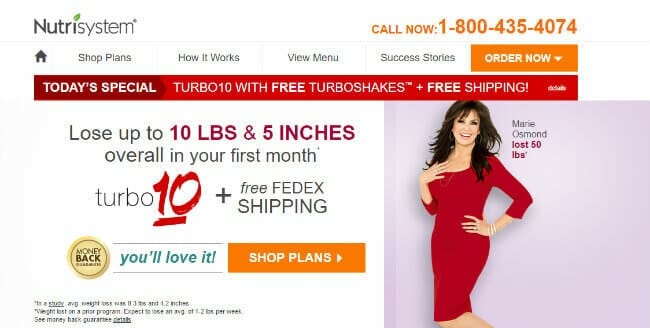 Nutrisystem offers a low-fat, portion-controlled, low-calorie program designed to help individuals with type 2 diabetes achieve impactful weight loss. The program is called Nutrisystem D, featuring 3 different meal plans.
Nutrisystem meal plans can help you regulate your blood sugar and lose weight at the same time without jeopardizing your health or missing essential nutrients throughout the day.
5. Home Bistro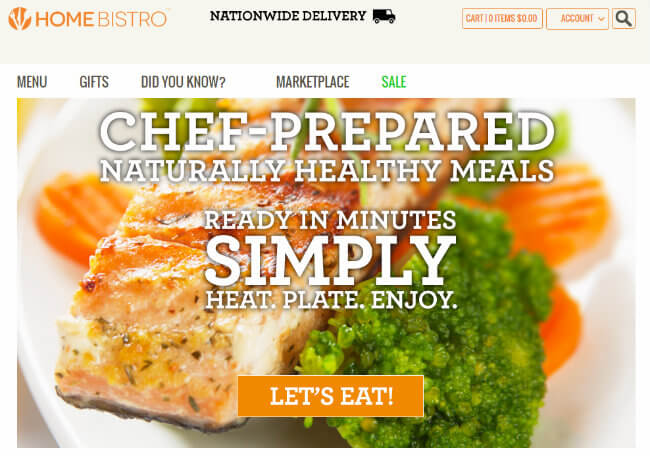 Whether you live with diabetes, have a genetic predisposition toward diabetes or are just looking to balance out your blood sugar to maintain a healthy lifestyle, Home Bistro may be just the meal delivery you are looking for.
The company offers a selection of meals that are lower in carbohydrates and help manage blood sugar and diabetes. Home Bistro's meals are designed to meet the nutritional guidelines of the American Diabetes Association, making them an ideal choice for people with this chronic condition.  
6. Diet-To-Go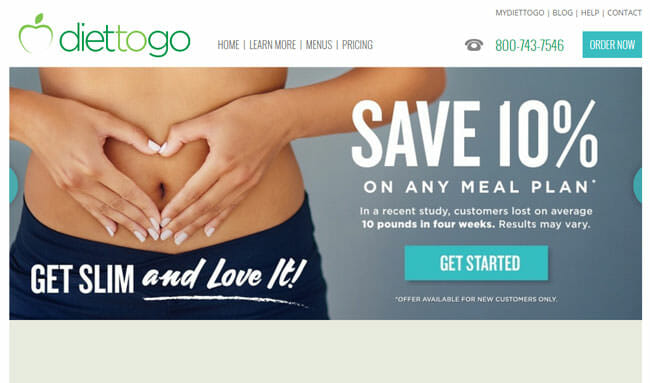 Whether you're pre-diabetic or have type 2 diabetes, the Balance-Diabetes meal plan offered by Diet-To-Go can enable you to eat healthier and keep your blood sugar in check.  
Every dish contains fewer than 45 grams of carbs and more than 15 grams of proteins. The meals are prepared by experienced chefs to be high in flavor while limiting calories, fats, and carbs. They can help you lose weight and feel much better about yourself.  
7. Medifast

Medifast is a healthy meal delivery service that puts great attention to health sensitive groups, seniors, and people with either special medical or nutritional needs. With this company, you can choose from over 70 different options while creating your individual meal plan, ranging from shakes and fruit drinks to bars, soups, and brownies.  
All its meal plans are suitable for people with type 2 diabetes while those with type 1 diabetes should consult with its medical team before ordering.  
8. Magic Kitchen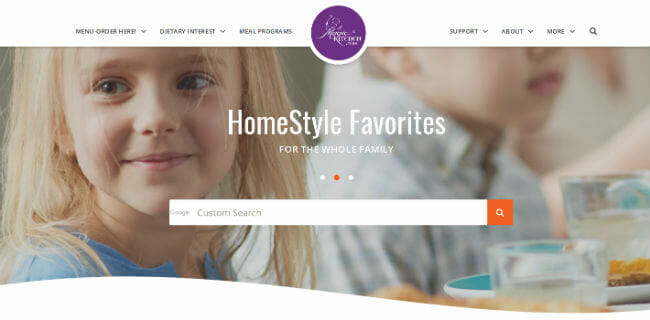 Magic Kitchen is a meal delivery service that caters to a wide set of specific dietary needs and creates meal programs that are very tasty and easy to incorporate into your lifestyle. 
Its diabetic menu is a great option for people who are suffering from diabetes, trying to prevent it or are just interested in getting their hands on a tasty meal program that can help them stay healthy. 
9. Personal Trainer Food

Personal Trainer Food is a perfect meal delivery service for diabetic or pre-diabetic individuals. Its meals allow you to maintain a Paleo-friendly diet and lose weight while managing your sugar levels.  
Personal Trainer Food diabetes-friendly meals are low in sodium and don't contain pork, dairy, and gluten. Orders are highly customizable and all the nutritional info is available on the site, so you can tailor your personal plan to your dietary needs.  
10. Mom's Meals


Mom's Meals is a meal delivery service focused on providing high-quality food to individuals who are unable to cook for themselves (seniors, individuals with chronic disease or recovering from an illness…) or just need some assistance with meal preparation.  
The company features a diabetic-friendly program with fewer than 75 grams of carbs per meal. The program is designed by a diabetes dietitian and offers a wide variety of delicious meal choices you are sure to enjoy.