Compare Prices
The following price comparison is designed to help you easily figure out which of our top-ranked meal kit deliveries for singles best fits your budget. We have brought all the pricing information to one place, including the shipping costs and details about the companies' delivery areas, so you can identify the perfect fit in a single glance.
Company
Avg. Meal Price
Shipping
Delivery Areas
Plated
Avg. Meal Price
Shipping Cost
$0
Delivery Areas
Blue Apron
Avg. Meal Price
Shipping Cost
$0
Delivery Areas
HelloFresh
Avg. Meal Price
Shipping Cost
$6.99
Delivery Areas
Purple Carrot
Avg. Meal Price
Shipping Cost
$0
Delivery Areas
What A Crock
Avg. Meal Price
Shipping Cost
$0
Delivery Areas
FreshDirect
Avg. Meal Price
Shipping Cost
$5.99
Delivery Areas
Best Meal Kit Deliveries For Singles
What all of our top picks have in common is that they are currently the best on the market. Now it is time to discover what makes each of these meal kit deliveries for singles unique. Explore their distinctive features in the mini-reviews below and choose the one that best satisfies your personal needs.
1. Plated


Plated is a healthy meal kit delivery launched to supply its customers with fresh ingredients and save them time and money on searching for new recipes and shopping for groceries. All the ingredients come pre-portioned, which optimizes your chances of creating gourmet meals in your own kitchen. 
Everything is delivered fresh and contains no harmful chemicals. You can choose between different dinner recipes and dessert options each week and opt for 2, 3 or 4 servings 2, 3 or 4 times a week. 
2. Blue Apron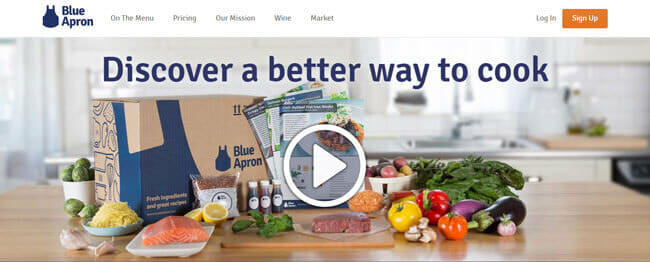 Blue Apron meal kit delivery provides only high-quality fresh ingredients and easy-to-follow recipes designed by culinary experts. The company implements responsible food-growing practices and cooperates only with top-quality suppliers. This allows it to set lower price tags than most grocery stores. All of the meats are antibiotic and hormone-free as well.  
Blue Apron is currently the most popular meal kit delivery service that features a wide range of delicious options every single week.  
3. HelloFresh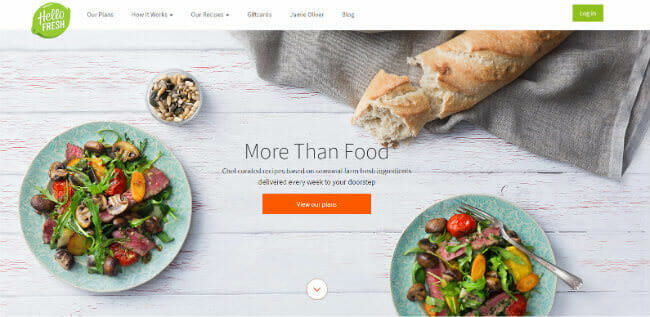 HelloFresh meal kit service is built around the idea of spending as little time as possible on meal preparation and enjoying extraordinary recipes and top-quality food hassle-free. All of the ingredients are handpicked and delivered completely fresh, alongside easy-to-follow recipes for any day of the week. 
You can choose between 3 basic meal plans, including Classic, Veggie or Family, and specify the weekly number of dishes and days you want your food delivered. 
4. Purple Carrot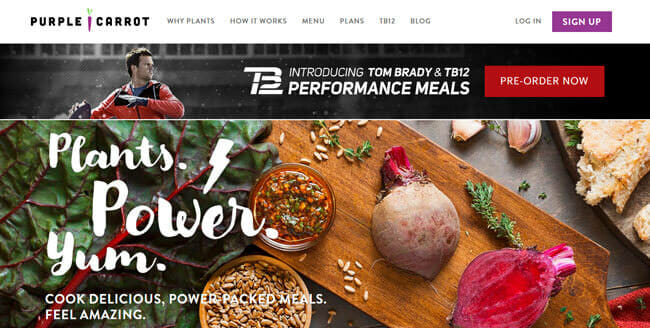 Purple Carrot is one of the few exclusively vegan meal kit delivery services. The main idea behind the company is to allow vegans to prepare healthy and varied food without having to spend a bunch of time hunting for ingredients. 
New creative recipes and fresh ingredients are brought to you every single week giving you the opportunity to enjoy a multitude of mind-blowing flavors spread across 3 meal plans designed with healthy eating and active lifestyles in mind.
5. What A Crock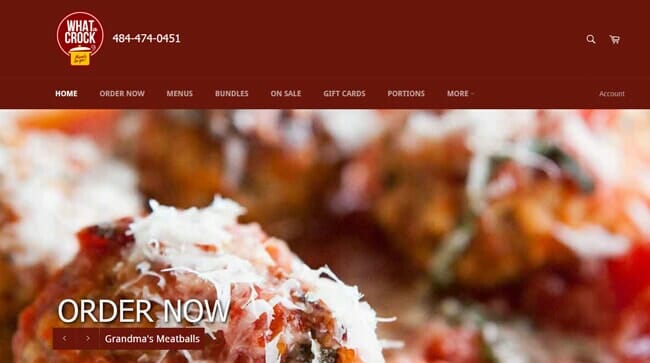 What A Crock is a meal box delivery service that specializes in crock-pot-ready meals and performs all the prep work for you, so you can basically put your meal into the slow cooker and enjoy fresh and natural ingredients trimmed, chopped, and browned by professional chefs.  
All of the meals are ready to be placed into your slow cooker, so you won't have to waste time with additional prepping. You can opt for regular deliveries and get 3 or 4 meal kits per week or order at your leisure with the one-off ordering option. 
6. FreshDirect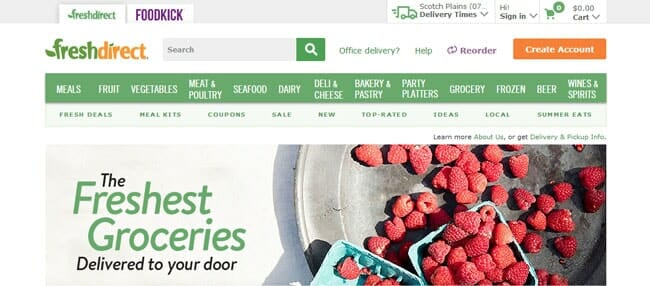 FreshDirect is not your ordinary meal prep delivery service but a full-blown online shop for all your dietary needs. You just can't avoid getting overwhelmed by all the delicious goodies offered on the site, ranging from meal kits and ready-made meals to pastries, groceries, and drinks. 
You don't have to worry about meal variety with FreshDirect as you will have hundreds upon hundreds of dishes at your disposal. The offer is a bit more modest when it comes to meal kits, usually hovering around 30.