Compare Prices
The following price comparison is designed to help you easily figure out which of our top-ranked meal delivery services for seniors best fits your budget. We have brought all the pricing information to one place, including the shipping costs and details about the companies' delivery areas, so you can identify the perfect fit in a single glance.
Company
Avg. Meal Price
Shipping
Delivery Areas
Silver Cuisine By BistroMD
Avg. Meal Price
Shipping Cost
$9.95
Delivery Areas
Balance By BistroMD
Avg. Meal Price
Shipping Cost
$0
Delivery Areas
Nutrisystem
Avg. Meal Price
Shipping Cost
$0
Delivery Areas
Home Bistro
Avg. Meal Price
Shipping Cost
$15.95-$59.95
Delivery Areas
Diet-to-Go
Avg. Meal Price
Shipping Cost
$20.00
Delivery Areas
Medifast
Avg. Meal Price
Shipping Cost
$0
Delivery Areas
Healthy Chef Creations
Avg. Meal Price
Shipping Cost
$20.00
Delivery Areas
Magic Kitchen
Avg. Meal Price
Shipping Cost
$18.00-$20.00
Delivery Areas
Mom's Meals
Avg. Meal Price
Shipping Cost
$14.95
Delivery Areas
Top Chef Meals
Avg. Meal Price
Shipping Cost
$19.95
Delivery Areas
Best Meal Delivery For Seniors
What all of our top picks have in common is that they are currently the best on the market. Now it is time to discover what makes each of these meal delivery services for seniors unique. Explore their distinctive features in the mini-reviews below and choose the one that best satisfies your needs.
1. Silver Cuisine By BistroMD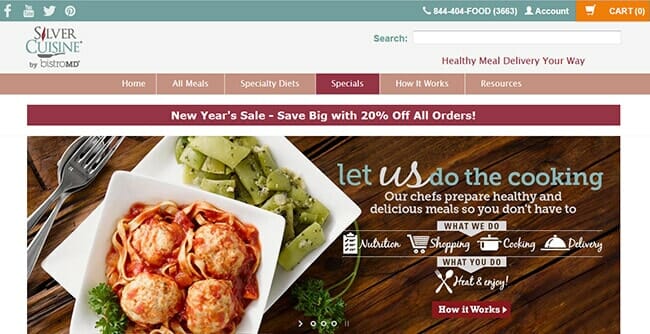 One of the rare meal delivery services particularly designed with seniors in mind, Silver Cuisine By BistroMD offers doctor-designed, chef-prepared meals for individuals over 50. Its menu is incredibly varied and includes more than 150 healthy and delicious meals. It aims to satisfy a vast range of special dietary needs with its low-sodium, gluten-free, dairy-free, low-carb, diabetic-friendly, heart-healthy, vegetarian meals, and meals specially designed for women in menopause.
2. Balance By BistroMD

Another senior meal delivery that has you spoilt for choice is Balance By BistroMD. Going way beyond just offering senior-friendly meals, this service provides meals designed in accordance with the American Heart Association's guidelines for calorie, sodium, and fat content. Its meals have fewer than 600 mg of sodium, fewer than 3.5 g of saturated fat, and no more than 25 g of NET carbs. It also offers menopause-friendly and vegetarian-friendly meals, as well as meals free from dairy and gluten.
3. Nutrisystem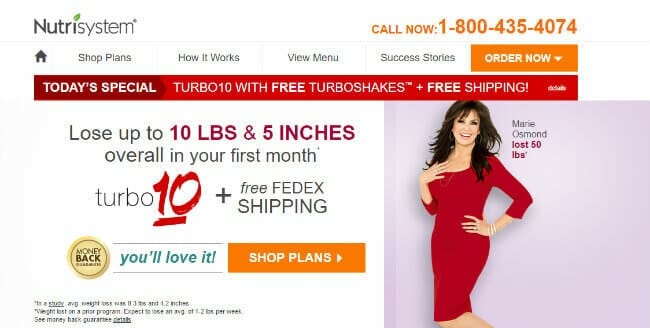 Nutrisystem is an excellent weight loss solution for seniors who want to improve their overall health and shed a few (or more than a few) pounds. Its Nutrisystem Silver plan is designed with the needs of seniors in mind and it comes in several variations. Enjoy healthy and tasty meals hand-picked for you in accordance with your age, gender, preferences, and special dietary needs. Vegetarian and diabetic-friendly options are available.
4. Home Bistro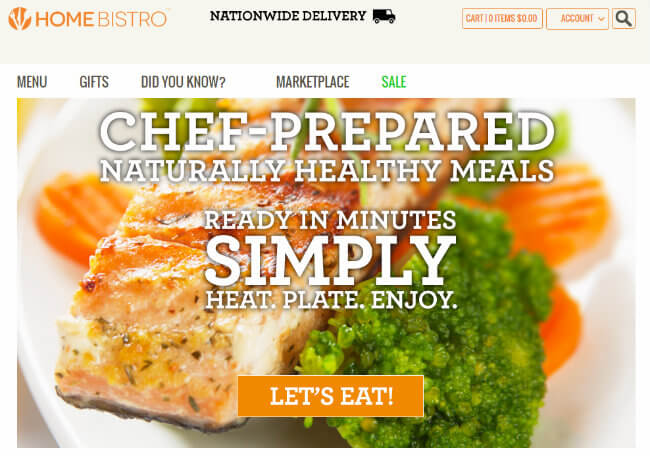 Home Bistro provides a fine dining experience that won't shortchange your preferences. It offers delicious meals with lowered sodium content and as low as 30% of fat per meal. By providing you with options to customize your diet plan, Home Bistro lets you enjoy great tasting meals that are also good for your health. The service helps you improve your well-being with nutritionally-balanced, fresh-made meals that are heart-friendly and/or diabetic-friendly.
5. Diet-To-Go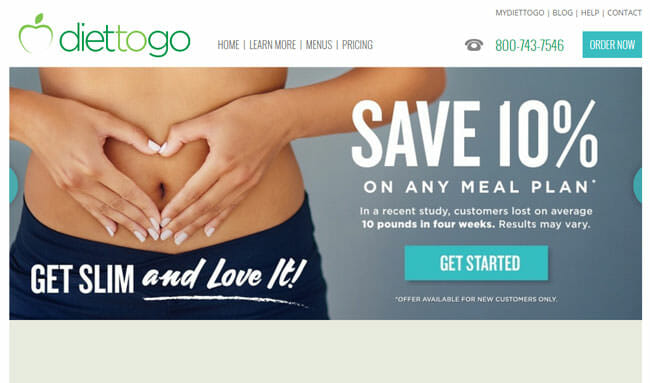 Diet-To-Go is a weight loss meal delivery service that has been serving senior dieters for more than 25 years. Its most famous, heart-healthy, senior-friendly meal plan has been rated #1 for taste by Epicurious. This means that you do not only get to lose weight while letting professionals take care of your dietary needs, but you also get to enjoy restaurant-grade meals that can please your palate and do wonders for your body at the same time.
6. Medifast

Medifast offers a specially designed diet program for seniors aged 65+ called Medifast for Seniors, which enables you to eat well and age well at the same time. You can choose from 3 senior meal plans for weight control and healthy nutrition. The options include a plan for active seniors who plan to lose less than 100 lbs, those who want to lose up to 100 lbs, and seniors who seek to lose 100+ pounds or have a serious medical condition.
7. Healthy Chef Creations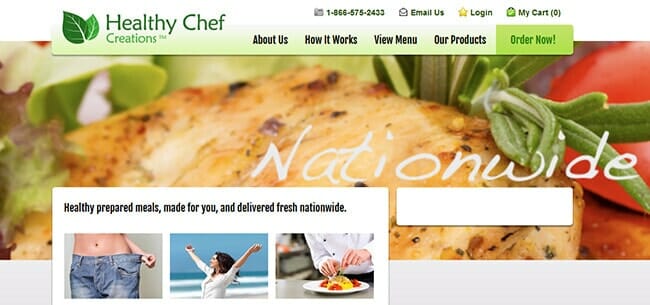 Healthy Chef Creations has already won numerous awards for its perfectly crafted meals suitable for everyone who wants to eat healthily, including seniors. You can opt for a healthy living or weight loss plan, request a custom meal plan that perfectly suits your needs or handpick senior-friendly meals from the company's rich a la carte menu. Enjoy delicious, organic breakfasts, lunches, dinners, desserts, drinks, salads, soups, and more.
8. Magic Kitchen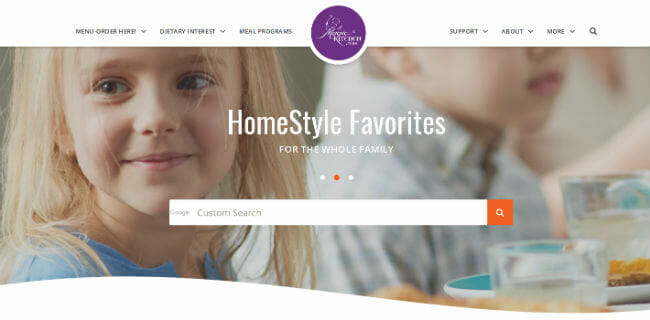 Magic Kitchen is a famous meal delivery service that takes senior meals and health issues very seriously. Its senior meals are designed by a dietitian to be as healthy as possible. They are prepared by pro chefs to be low in sodium, tasty, and flavorful. Each course consists of a main dish and 1-2 sides. You can order multiple 7-serving meal packs or create your custom diet plan by selecting individual courses. Senior discounts are available.
9. Mom's Meals


The winner of the Isadore King Service Award for 2017, Mom's Meals is one of the best and most affordable solutions for elderly individuals. This service does not only offer senior-friendly meals but has menus particularly designed to suit the needs of seniors who suffer from a variety of medical conditions, including diabetes, heart conditions, and renal diseases. Mom's Meals is a company that truly cares, so you can be sure that your diet is in the right hands.
10. Top Chef Meals


Top Chef Meals is a revolutionary meal delivery service that goes to great lengths to satisfy the needs of its senior patrons. It offers made-to-order senior meals and allows you to choose all the elements of every dish you receive, including the entrée, source of starch, and vegetable sides. Its menu includes a variety of low-sodium, low-carb, gluten-free meals, all healthy, professionally prepared, readily customizable, highly affordable, and delivered right to your doorstep.