Fresh and tasty weight loss program
Diet-to-Go Review - UPDATED Jul 2017
Diet-to-Go is a revolutionary meal delivery service that lets you enjoy a personalized selection of healthy, delicious, and ready-to-eat dishes, based on your personal tastes and preferences. Directly from kitchen to your plate, these highly customizable portion-controlled meals let you enjoy the food you love, and help you achieve your diet goals.
Let's take a moment to see what Diet-to-Go is actually all about.
How Diet-to-Go Works?
Diet-to-Go's concept is very simple. First of all, you are entitled to do a free diet analysis that gives you an assessment of your Body mass index (BMI), and suggestions one of a number of plans based on these results. After that, it's all about customizing your menu based on the recommended daily intake of calories, or simply ordering off the existing sample menu.
You are a vegetarian? No problem. You don't enjoy sea food? Not an issue. You don't want the full weekly menu? That's also available.
Once you've chosen your plan, a team of highly skilled chefs, nutritionists, dietitians and certified health coaches create tasty meals that make weight loss actually taste good.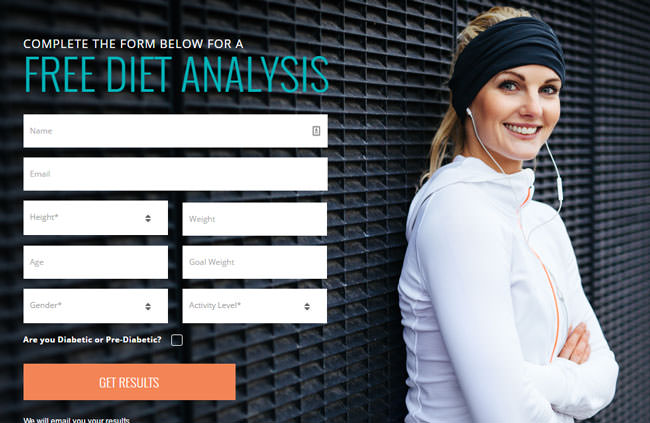 What Makes Diet-to-Go Different?
Many things! The entire team of Diet-to-Go is there to spur you on to succeed in your weight-loss program. Along with their professional support, Diet-to-Go offers you additional resources to help you on your way. On top of everything, they feature loads of useful information on their blog and the food safety section on their website, and hold local events where you can meet others just like you and taste their foods.
Diet-to-Go makes weight loss even easier than you ever thought possible. Restaurant quality food in one of 3 award-winning menus lets you enjoy the pleasure of eating fully-prepared, great-tasting meals as you lose weight. You are finally through with stressful planning, preparing, and spending countless hours shopping for the right ingredients. All that for less than the cost of eating out. It makes a difference, doesn't it?
And you will probably never again fall prey to the advertising campaigns that promote shakes, teas and other concoctions that magically burn your calories. Eating tasty food while losing weight works great on your self esteem and promotes a positive outlook.
Meals and Recipes
All meals prepared by Diet-to-Go are nutritionally balanced, perfectly portioned, and ready to eat. The sample menu comes in 3 versions, Balance, Balance-Diabetes and Carb30.
The Balance
The Balance menu is #1-Ranked and has been helping dieters reach their weight-loss goals for 25 years. It is calorie-controlled, nutritionally balanced, controlled for sodium, carbs, fat and cholesterol, and you can choose between 1200-1600 per day.
Balance-Diabetes
The Balance-Diabetes plan follows the American Diabetes Association guidelines for carbohydrates and fat. It helps you manage pre-diabetes, prevent type-2 diabetes, and is designed to help you lose weight even if you're not diabetic.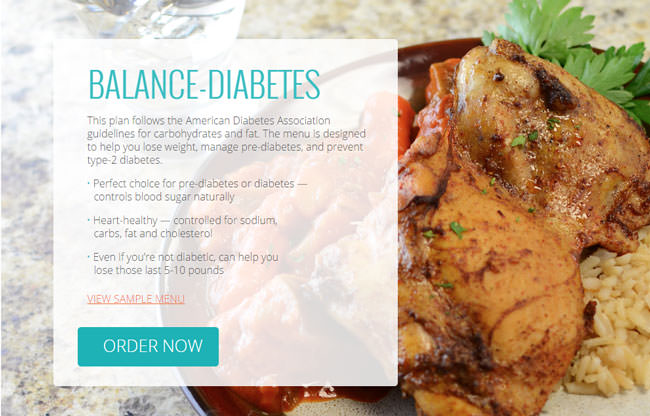 Carb30
Carb30 is a bit different, and was specially designed for those who prefer Atkins-style, carb-restricted diets. By replacing carbs with fat and offering a wide variety of meals based on meat, cheese and eggs, it helps you lose weight quickly and effectively.
If you thought that restaurant-grade food and weight loss can't go hand-in-hand, you were wrong. All sorts of delicacies are on offer, and a creative mix of ingredients and well thought-out recipes will surely grab your attention if and when you first decide to try this awesome meal delivery service.
You can also view a sample menu, and enjoy all the mouth-watering images they provide. The food really looks like it comes from a fancy restaurant. Take a look at their past and future recipes and see what might be the best option for your taste pallet. All meals are prepared from fresh ingredients and they all promise the best possible experience. Not only when you're on your weight loss program, but even when you just want to stay healthy and enjoy everyday activities with maximum energy.
Pricing
Diet-to-Go enables you to customize not only your daily and weekly menus. It also lets you choose a pricing plan that best fits your budget. There are a number of parameters that greatly influence your final weekly price. You can choose one of two delivery options – you either get a once-per-week home delivery which brings you your entire weekly menu in frozen form, or you can go for a Fresh Local Pickup on Tuesdays and Fridays, in more than 200 pick up locations. The former, obviously, works only in specific areas.
Choose one of three aforementioned menus, pick one of 3 plans (original, vegetarian or no seafood), go for 5 or 7 days per week, and finally, decide on 2 (no breakfast) or 3 meals per day. The decision, of course, rests solely on your personal preferences.
For example, a Balance menu with a Vegetarian plan consisting of 3 meals for the entire week comes to around $170. On the other hand, a Carb30 menu with no seafood plan with 2 meals during 5 days will cost you up to $130. Also, keep in mind that there is a first order discount, and the price doesn't cover additional shipping ($20/pw) or local pick up fees. Suffice to say, bulk ordering will save you money.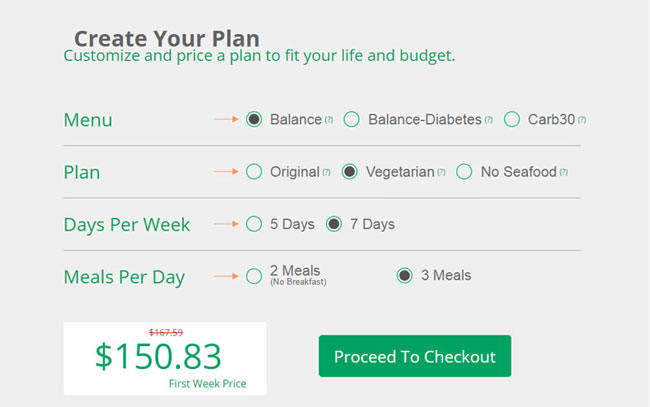 Delivery Areas
Diet-to-Go provides you with two delivery options. Although focusing on fresh meals, they also provide a weekly delivery of frozen meals for the mainland United States. The service is provided by FedEx.
Another option is to pick up fresh food from local pickup locations from more than 200 locations in the following areas:
Washington DC Metro area (including Northern Virginia and Suburban Maryland)

Baltimore area

New Jersey

San Francisco Bay area (including East Bay)

greater Los Angeles area
You can collect your fresh meals twice per week, on Tuesdays and Fridays. There are plans to slowly expand the service to other parts of mainland US, and that's why Diet-to-Go works so hard to bring you the best possible culinary experience. 
Pros
Extreme customizability

Can be accommodated to dietary needs, lifestyle and budget

Staff is very professional
Cons
Much more expensive than shopping and preparing the meals yourselves

People who don't go for pickup don't have the same quality of freshness 

Deliveries are once a week and pickups are only on Tuesdays and Fridays
Bottom Line
When it comes to deciding about using one meal delivery service or another, weighing all the available information is what makes the difference. While working on this Diet-to-Go review, we felt fairly certain that our positive experience would spur even more people to try this amazing brand.
We all want to eat delicious food, stay healthy, and enjoy our lives to the fullest. Diet-to-Go offers that in an all-in-one experience – awesome recipes for tasty meals, healthy ingredients and calorie-controlled portions, all designed to suit your personal preferences and lifestyle. Choose your menu, choose your plan, and start the weight-loss journey you always dreamed of.