Compare Prices
The following price comparison is designed to help you easily figure out which of our top-ranked weight loss meal delivery programs best fits your budget. We have brought all the pricing information to one place, including the shipping costs and details about the companies' delivery areas, so you can identify the perfect fit in a single glance.
Company
Avg. Meal Price
Shipping
Delivery Areas
Bistro MD
Avg. Meal Price
$12.00
Shipping Cost
$19.95
Delivery Areas
Balance By BistroMD
Avg. Meal Price
$8.95
Shipping Cost
$0
Delivery Areas
Home Bistro
Avg. Meal Price
$14.50
Shipping Cost
$15.95-$59.95
Delivery Areas
Nutrisystem
Avg. Meal Price
$11.00
Shipping Cost
$0
Delivery Areas
South Beach Diet
Avg. Meal Price
$10.71
Shipping Cost
$0
Delivery Areas
Diet-to-Go
Avg. Meal Price
$11.33
Shipping Cost
$20.00
Delivery Areas
Veestro
Avg. Meal Price
$8.00
Shipping Cost
$0
Delivery Areas
True Fare
Avg. Meal Price
$72.00
Shipping Cost
$0
Delivery Areas
17 Day Diet Delivery
Avg. Meal Price
$8.66
Shipping Cost
$0
Delivery Areas
22 Days Nutrition
Avg. Meal Price
$11.50
Shipping Cost
$20.00
Delivery Areas
Best Weight Loss Meal Delivery Programs
What all of our top picks have in common is that they are currently the best on the market. Now it is time to discover what makes each of these weight loss meal delivery programs unique. Explore their distinctive features in the mini-reviews below and choose the one that best satisfies your personal needs.
1. BistroMD
BistroMD is a meal delivery service that focuses on delivering carefully planned, nutritive, healthy, and downright delicious chef-prepared meals. You will have the possibility of choosing your dishes every week, also receiving all the necessary support in your weight loss efforts.  
BistroMD was founded by weight loss specialist Caroline J. Cederquist, M.D., so you can count on receiving meals that'll meet all your nutritional requirements while allowing you to start losing weight for real as early as week one.  
2. Balance By BistroMD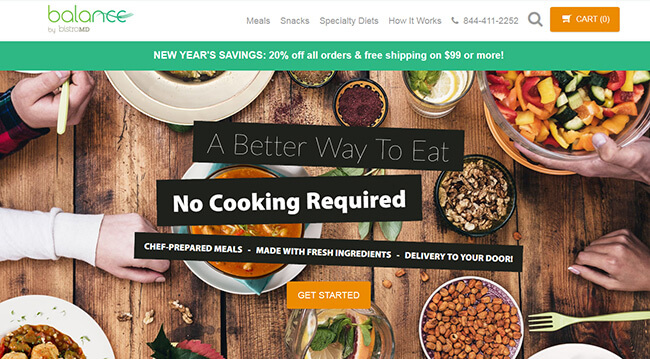 Balance by BistroMD is a groundbreaking service envisioned as a special meal delivery program for all individuals who want to take full control over their health and diet. This is achieved by catering to the different dietary requirements of all potential customers and allowing them to tailor their own eating plans. 
You can choose among meals designed for vegetarians, individuals allergic to gluten, and even women in menopause. The menu is developed by a team of professional dietitians, which makes it an excellent option if you're looking to lose weight. 
3. Home Bistro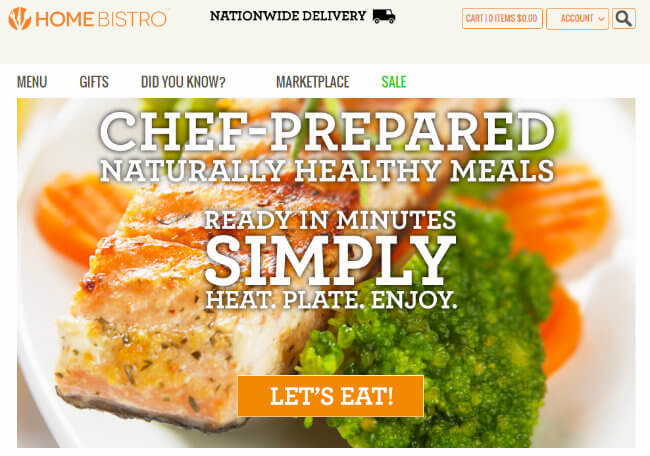 Home Bistro is a meal delivery service that offers top-shelf chef-prepared cuisine and delivers it directly to your door. Instead of offering pre-determined menus, the company allows you to pick individual meals and create your own weekly diet plan. 
Home Bistro sources only the most natural ingredients and is one of the best possible options for families. Its frequent promotions also allow you to save money while successfully losing weight. 
4. Nutrisystem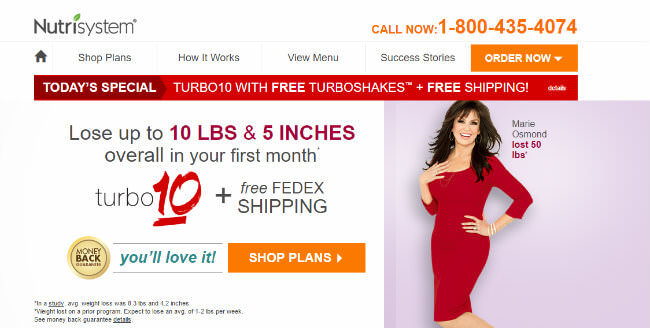 Nutrisystem is a provider of products and services dedicated to weight loss. The company is currently one of the most popular meal delivery services in the world. 
Every meal option is produced in accordance with the highest health standards and strikes a perfect balance of all the necessary nutrients. The food is rich in protein and fiber but also contains low-glycemic carbs. This will not only keep your blood sugar in check but also reduce cravings while you're dieting. 
5. South Beach Diet
South Beach Diet is a weight loss meal delivery that works best for dieters who need to reduce their carb intake. The service allows you to choose from 80+ ready-made meals and snacks that are low in carbs, high in lean protein, and rich in healthy fats and nutrients. The meals are available within 3 budget-friendly meal plans. The program is best suited for omnivores and diabetics. You can expect to lose up to 9 lbs. in just 2 weeks.
6. Diet-To-Go

Diet-To-Go is an innovative meal delivery service that allows you to personalize your selection of healthy, tasty, and ready-to-eat dishes in accordance with your taste and preferences. It also implements portion control developed with your dieting goals in mind. 
In order to gauge your current state, the company performs a free assessment of your BMI and suggests an appropriate meal plan based on your results. You can further customize your menu to include the ingredients you like and eliminate the ones you don't enjoy. 
7. Veestro

Veestro is a meal delivery service that definitely stands out. The company aims to deliver happiness to busy people and not just put a bunch of generic meals on their tables. It specializes in vegetarian and vegan dishes, allowing even the busiest of individuals to meet the requirements of these dieting programs. 
Veestro sees plants as the greatest food on earth and offers only the freshest, hand-picked ingredients. A wide variety of available plans is bound to provide you with one that'll fit your desired dietary goals perfectly. 
8. True Fare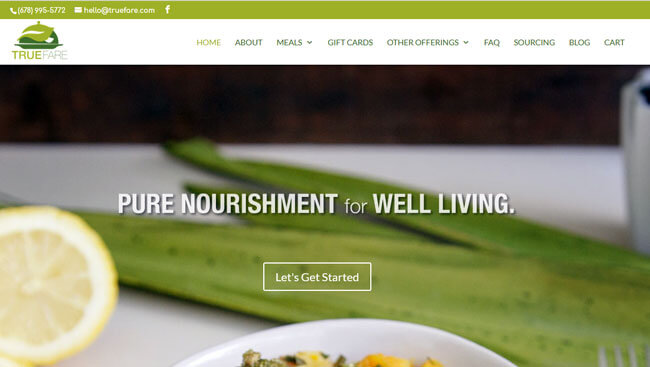 Pre-Made Paleo, now called True Fare, aims to change the way Americans see and eat food. The food is prepared by experienced chefs and segmented into different programs, including Keto, AIP Meal Plans, and W30 Program. You can also create a customized plan using the à la carte ordering option. 
True Fare offers a wide range of delicious dishes but also some rarely seen options like wild caught fish, for example.  
9. 17 Day Diet Delivery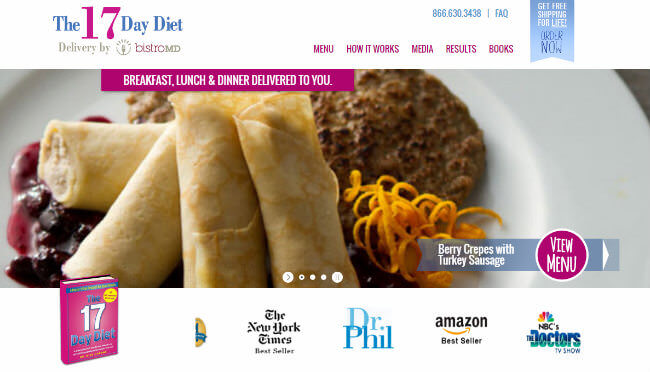 The 17 Day Diet Delivery weight loss program was specifically created for individuals who want to lose weight quickly. The company offers a rapid diet program without any of the usual health risks and provides excellent results. 
All of the meals are chef-prepared and sent to your home address absolutely free of charge. In other words, the entire program is affordable, risk-free, very quick, and extremely effective. 
10. 22 Days Nutrition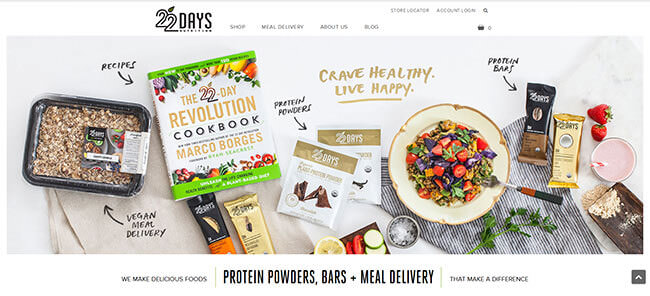 22 Days Nutrition is a vegan-centric meal delivery service launched by Beyoncé and her personal trainer. All of the available meals are ready-to-eat, gluten-free, 100% organic, and soy-free. 
The company really elevates vegan dieting to a whole new level. The portions are quite generous and feature absolutely zero GMO ingredients. 22 Days Nutrition is also careful when it comes to avoiding certain allergens, especially dairy and gluten.  
11. Pete's Paleo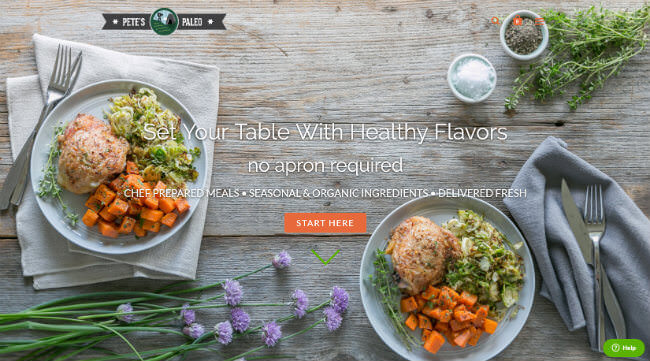 Pete's Paleo is simply a Paleo meal delivery service done right. Its kitchen features individuals with more than 40 years of combined experience who use only the best seasonal ingredients their partners have to offer at any given moment. 

Every meal tastes absolutely delicious and will cover your caloric requirements while allowing you to lose weight. The company steers clear of any unhealthy substances and even features its own products, including bacon and bone broth.  

* All the prices on this website are subject to change without notice. While we put a great deal of effort into making sure that all the prices are accurate, one or more products may have outdated prices. Please visit the specific product's official website for exact prices.