Compare Prices
The following price comparison is designed to help you easily figure out which of our top-ranked healthy meal delivery services best fits your budget. We have brought all the pricing information to one place, including the shipping costs and details about the companies' delivery areas, so you can identify the perfect fit in a single glance.
Company
Avg. Meal Price
Shipping
Delivery Areas
Bistro MD
Avg. Meal Price
Shipping Cost
$19.95
Delivery Areas
Home Bistro
Avg. Meal Price
Shipping Cost
$15.95-$59.95
Delivery Areas
Diet-to-Go
Avg. Meal Price
Shipping Cost
$20.00
Delivery Areas
Veestro
Avg. Meal Price
Shipping Cost
$0
Delivery Areas
22 Days Nutrition
Avg. Meal Price
Shipping Cost
$20.00
Delivery Areas
Medifast
Avg. Meal Price
Shipping Cost
$0
Delivery Areas
Trifecta Nutrition
Avg. Meal Price
Shipping Cost
$0
Delivery Areas
Vegin' Out
Avg. Meal Price
Shipping Cost
$0
Delivery Areas
Magic Kitchen
Avg. Meal Price
Shipping Cost
$18.00-$20.00
Delivery Areas
Daily Harvest
Avg. Meal Price
Shipping Cost
$0
Delivery Areas
Best Healthy Meal Delivery Services
What all of our top picks have in common is that they are currently the best on the market. Now it is time to discover what makes each of these healthy meal delivery services unique. Explore their distinctive features in the mini-reviews below and choose the one that best satisfies your personal needs.
1. BistroMD

BistroMD offers dedicated male and female diet plans with over 200 signature and seasonal entrees designed to keep you healthy while allowing you to lose weight and maintain your results.  The company also offers a gluten-free program and professional support for registered members. You can download its app for mapping your meals and counting calories while enjoying your personalized diet plan created by experienced physicians.
2. Home Bistro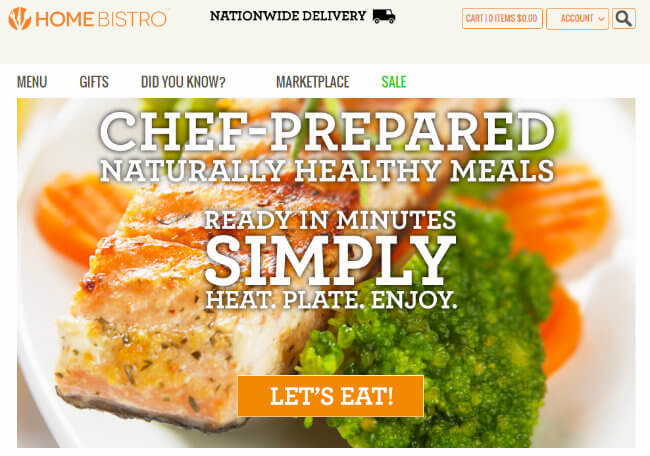 Home Bistro is a healthy meal delivery service dedicated to gourmet, restaurant-grade cuisine that fits all nutritional limitations and diet programs. You can choose from a wide spectrum of low-carb, gluten-free, vegetarian, diabetic-friendly, Paleo, low-sodium, and heart-friendly meals every single week. The meals are fresh frozen for a longer shelf life and delivered in insulated boxes, which is perfect if you're away from home on your delivery day. The food is prepared by a professional executive chef.
3. Diet-To-Go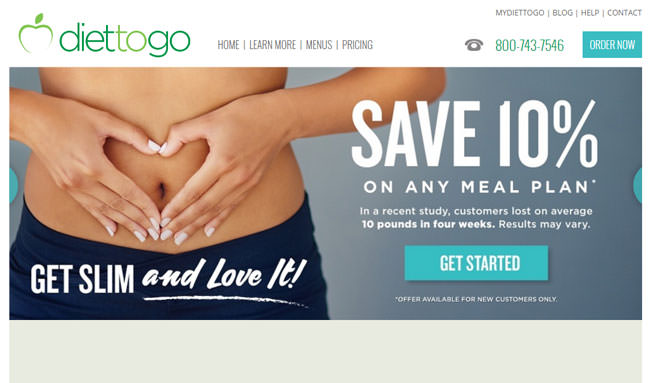 Diet-To-Go allows you to enjoy delicious, chef-prepared meals while following your healthy weight-loss regimen. The subscriptions are very flexible, which means you can cancel or switch your plan whenever you choose. You can even customize your delivery by contacting the enthusiastic support team. The company offers a wide variety of tasty, ready-to-eat meals that follow the guidelines of vegetarian, carbo-keto, diabetic-friendly, and balanced nutrition.
4. Veestro


Veestro is a healthy meal delivery service that specializes in plant-based cuisine. Its meal options are completely free of dairy, eggs, chicken, fish, and meat. The absence of any animal byproducts allows your meals to last longer without any quality reductions. Veestro is also one of the few companies that take all the necessary precautions to avoid potential cross-contamination between different food groups, so you'll be perfectly safe even if you have certain food allergies or dietary restrictions.  
5. 22 Day Nutrition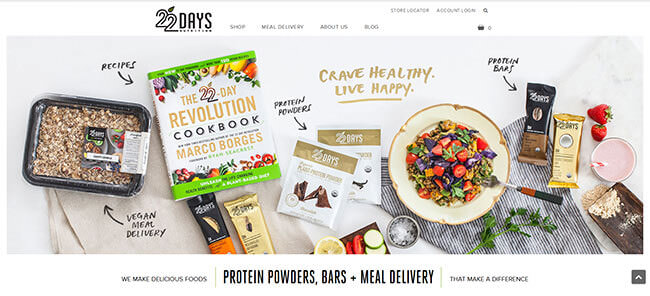 22 Days Nutrition is one of the best healthy meal delivery services on the market with a mission to "deliver happiness," according to its founder. The company focuses on plant-based cuisine without any GMOs, gluten, soy or dairy. The meals the prepared by experienced chefs using 100% organic ingredients. They are delivered to your doorstep in a refrigerated box, which ensures the freshness of your food. 22 Days Nutrition delivers to addresses all across the US.
6. Medifast

Medifast is a doctor-developed healthy meal delivery service focused on nutritionally balanced, delicious, and healthy weight-loss meal programs. The company fully stands behind its food and offers a 30-day money-back guarantee if you are not satisfied with its meals. Medifast has also created dedicated weight loss programs for customers with special dietary needs and restrictions caused by diabetes or intolerance to gluten/soy. You'll also find plans for vegetarians, nursing mothers, and seniors.  
7. Trifecta Nutrition

Trifecta Nutrition is a veritable treasure trove of healthy meal plans, including Paleo, vegetarian, and vegan. The company is a USDA-certified organic provider of high-quality ready-to-eat meals 100% free of soy, gluten, and dairy. The proteins are grass-fed or wild-caught and the food is never frozen. You can choose your meal plan from four separate categories or create your own from the a la carte menu. Trifecta Nutrition delivery covers all 50 states.  
8. Vegin' Out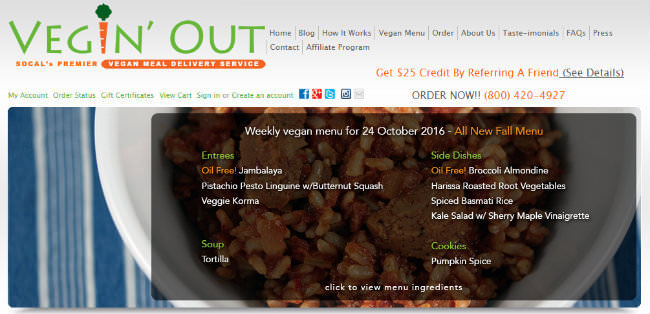 Vegin' Out is a healthy meal delivery service that provides its customers with high-quality vegan and vegetarian meals prepared with organic produce and optimized for well-balanced nutrition. If you are allergic to certain types of food, the company offers 100% soy, nut, and gluten-free options upon request. You can contact its vegan chef anytime if you need help with your healthy meal plan. Vegin' Out is a perfect option for people who want to live healthy, pregnant mothers after labor, individuals recovering from a surgery or traveling professionals.  
9. Magic Kitchen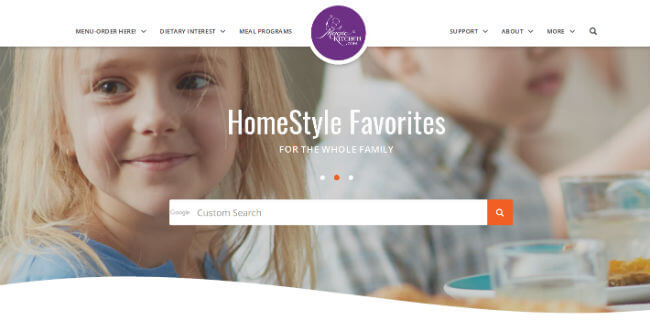 Magic Kitchen is the only healthy meal delivery service that offers to replace anything spoiled or damaged during transport. Absolutely free of charge, of course. The company offers a staggering amount of different meal options primarily designed for families and seniors. Its meals are 100% free of hormones, antibiotics, and pesticides. Magic Kitchen is also one of the most budget-friendly healthy meal deliveries on the market, which makes it an ideal option for introducing healthy eating into your family.  
10. Daily Harvest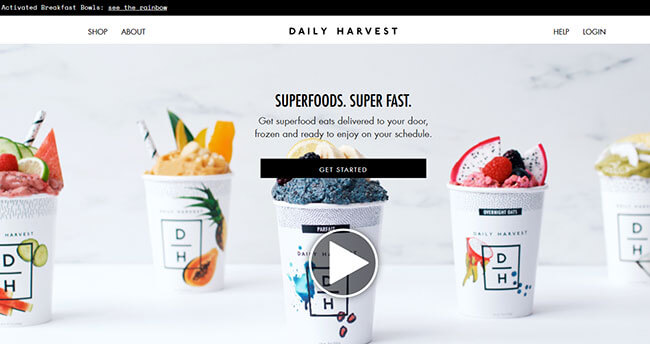 Daily Harvest allows you to build your own box of "superfoods" created by a professional nutritionist and prepared by a chef. Everything Daily Harvest has to offer comes in a cup and is packed with nutrients required for that precious health boost every day. All you have to do is add a liquid base to the cup and heat, soak or blend. The company features an impressive variety of delicious smoothies, soups, harvest bowls, lattes, overnight oats, chia parfaits, and sundaes.