Gourmet meal kits created according to your personal taste preferences or creative new recipes that will amaze you with exciting flavors you have never tasted before? This is just one of the questions you will need to answer before making your final choice between Home Chef and Blue Apron.
Our comprehensive Home Chef vs. Blue Apron comparison will answer this question for you and cover many other aspects of these companies in order to make your final choice as easy as possible. In this guide, we explore all the major advantages and potential shortcomings of both services and give you a parallel overview of their offers, which can save you both time and effort in your quest for the perfect meal kit delivery.

Healthy cooking made fun and easy
VS

Planet-friendly meal service
Highlights

Blue Apron is a healthy home cooking solution that allows you to cook impressive meals, save time on meal planning and preparation, and even save some cash by getting premium-quality ingredients in just the right quantity at a good price.
Average Price Per Meal:

$9.99

Shipping Cost:

$0

Delivery Area:

50 states

Home Chef offers budget-friendly prices, great flexibility, a diverse menu, and time-saving recipes suitable for all cooking skill levels.
Average Price Per Meal:

$9.95

Shipping Cost:

$0

*

Delivery Area:

48 states
*
free over $45. Shipping is $10 for orders less than $45.
Compare Features

Best For
Best for adventurous foodies with little experience in the kitchen
Menu/Meal Plans
Blue Apron offers two menus, including the 2-Person menu and the Family menu.
Recipes/Meal Options
Blue Apron features 8 new recipes on the 2-Person menu and 4 new recipes on the Family menu each week.
Meal & Recipe Variety
Blue Apron's menu focuses on easy-cleanup, quick-prep recipes that are often ready in just 30 minutes. The recipes are suitable for omnivores, vegetarians, and fans of the Mediterranean diet. The chefs aim to strike a perfect balance between meat, seafood, and veggie options and create innovative meals inspired by international classics.
Food Quality
Blue Apron takes pride in offering nothing but the freshest, sustainably sourced seafood recommended by the Seafood Watch, hormone-free, antibiotic-free meat, and nutritious seasonal produce fresh from the farm, free from GMOs, and organic whenever possible.
Nutritional Value & Portion Size
Blue Apron offers optimally balanced meals with portion size based on the rules of healthy eating, thus allowing you to enjoy satisfying meals without overeating or wasting food.
Subscription Flexibility
With Blue Apron, you can switch from one plan to another or pause your delivery whenever you want. All changes to your subscription must be made before the 'Changeable before' date, which you can view in your account.
Refunds
Blue Apron boasts its unique Freshness Guarantee. If you are not happy with your order, you can contact the company and they will gladly resolve your issue.

Best For
Best for home cooks with a busy schedule
Menu/Meal Plans
Home Chef does not separate its meals into distinct meal plans but instead offers one weekly menu to choose from.
Recipes/Meal Options
Home Chef offers 16 new recipes each week, including a smoothie and fruit basket.
Meal & Recipe Variety
Home Chef's weekly selection always includes omnivore, vegetarian, carb-conscious, and calorie-conscious recipes. Depending on your needs and preferences, you can choose to receive recipes that do not contain pork, red meat, gluten, mushrooms, soy, nuts, dairy or shellfish. Lunches and smoothies take just 5 minutes to make and dinners are usually ready in around 30 minutes.
Food Quality
Home Chef sources its ingredients from trusted suppliers and farmers that employ the best sustainability practices. It sources locally whenever possible and makes sure that the food you receive is fresh, natural, and good for you.
Nutritional Value & Portion Size
The calorie count of Home Chef meals significantly varies, from under 200 calories to more than 750 calories. Calorie-conscious meals are clearly labeled. The meals are rich in all valuable nutrients and come in ample portions, keeping you full for hours.
Subscription Flexibility
With Home Chef, you can edit or customize your subscription anytime you want. You can also skip, pause or cancel your order whenever you wish. All changes to your order must be made by 12pm(CST) on the Friday prior to the scheduled delivery day.
Refunds
If you are not satisfied with your delivery from Home Chef, you may be eligible for a refund or credit.
Compare Plans & Pricing

Blue Apron Plans & Pricing
Two Person Plan (2 servings)
Meals per week
Meal kit price
Price per serving
2
$51.95
$10.99
3
$65.94
$10.99
Family Plan (4 servings)
Meals per week
Meal kit price
Price per serving
2
$79.92
$9.99
3
$107.88
$8.99
4
$143.84
$8.99

Home Chef Plans & Pricing
2 Servings
Meals per week
Meal kit price
Price per serving
2
$39.80
$9.95
3
$59.70
$9.95
4
$79.60
$9.95
5
$99.50
$9.95
6
$119.40
$9.95
4 Servings
Meals per week
Meal kit price
Price per serving
2
$79.60
$9.95
3
$119.40
$9.95
4
$159.20
$9.95
5
$199.00
$9.95
6
$238.80
$9.95
6 Servings
Meals per week
Meal kit price
Price per serving
2
$119.40
$9.95
3
$179.10
$9.95
4
$238.80
$9.95
5
$298.50
$9.95
6
$358.20
$9.95
Suitable For

Meals For Families
Meals For Kids
Meals For Seniors
Meals For One

Meals For Families
Meals For Kids
Meals For Seniors
Meals For One
Compare Meal Options

Vegetarian Meals
Vegan Meals
Paleo Meals
Keto Meals
Low-Carb Meals
Low-Fat Meals
Meals For Diabetics
Gluten-Free Meals
Organic Meals
Weight Loss Meals

Vegetarian Meals
Vegan Meals
Paleo Meals
Keto Meals
Low-Carb Meals
Low-Fat Meals
Meals For Diabetics
Gluten-Free Meals
Organic Meals
Weight Loss Meals
Compare Sample Meals

Baked Harissa Chicken
Creamy Polenta Spicy Tomato Sauce
Mexico City Chicken Tinga Tostadas
Pork Chorizo Tacos

Adobo Chicken Enchiladas
BBQ Shrimp Pizza
Bone In Pork Chop with Maple Butter
Grilled Chickenwith Mustard Vinaigrette
Compare Extras

A La Carte Menu
Gift Cards
Marketplace

A La Carte Menu
Gift Cards
Marketplace
Compare User Reviews

Submitted By Rachel Nobs on 04/18/2018

Blue Apron has totally changed my life. The food is fresh the recipes are surprising and my family is so happy that I am cooking dinner for them three nights a week. Every year I worry that blue apron will stop sending me food, and then I don't know what I will do. Three cheers for Blue Apron.

Submitted By Valerie on 03/13/2018

Very unhappy with this company. Even after you stop your delivery, they charge you again and you get food you do not want, won't eat and they won't refund your money. Buyer beware.

Submitted By Jess B. on 02/20/2016

I've been using Blue Apron for over about two years now. It was really awesome at first, but in the past 6 months, every box I have received has been messed up in some way. I'm talking totally wrong meals, missing ingredients, cracked eggs, ingredients that don't match any of the meals in the box, etc. Basically, I've given them several chances because I did have such a good run with them but I only expect their quality to go down. It's a shame because price wise, it's as good as it gets

Submitted By Luis Blanco on 02/15/2018

Blue Apron has been excellent. We tried BA and from week 1 were impressed. The meals are flavorful, the easy to follow instructions are perfect, and the variety of cuisine is fun. We are truly enjoying the ability to prepare our home cooked meals while exploring new foods, flavors, and regions that we otherwise would have. Thank you Blue Apron!!

Submitted By Candy smith on 05/17/2018

I would rate them zero but that's not offered. I tried Hello Fresh and thought I'd try Home Chef to see which one i liked better. My 1st delivery from Home Chef should have been on Wednesday. It's 1::10 on Thursday and still no delivery. I have contacted them 3 times for a refund. And I keep getting a we'll get back to you. Ofcourse they have not. I'm staying with Hello Fresh. They offer complete meals, their food is fresh and you actually get your order and on the day it was promised. Do not use this horrible company.

Submitted By Karissa on 05/16/2018

We have received 12-14 different entrees for two and several different smoothies so far over the last several months. I usually get 2 meals the week I order, along with a smoothie order--which allows for free shipping.I usually order every 2nd or 3rd week. Everything has been perfect so far--nothing missing, foods are fresh and cold and meats are typically at least partially frozen. I like that so I know everything's safe to eat. Fresh produce easily has lasted over a week in the fridge without any issues. Everything has been packed expertly as well with zero leakage. Deliveries come via FEDEX around noon on delivery day when I'm home and I unpack foods and chill everything immediately. That probably helps with maintaining its long period of freshness. I typically freeze the meat immediately and defrost the meat in the fridge the day I want to make a meal (usually within a week to 10 days). We have enjoyed every meal. We love the easy directions and the variety of options. So far our experience with Home Chef couldn't be better!

Submitted By Just Jenny on 05/13/2018

I have type 2 diabetes and Home Chef really allowed me to eat delicious food without having to worry about my health. It really transformed my daily eating in ways I couldn't even imagine. And the best thing, I don't have to spend hundreds of dollars in restaurants or stores, I just order what I want online and boom, it's at my doorstep.

Submitted By Carl Thomas on 05/12/2018

Nice choice of meals and pretty reasonable prices. I'm always on a lookout for new deals and discounts and Home Chef never disappoints. My all time favorite is the steak though, it's so juicy and tender and the price beats all the stores in my town.
Winner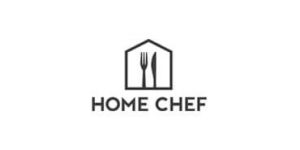 Home Chef is a meal delivery service which takes care to supply you with only the freshest, highest quality ingredients. What sets them apart from other popular meal delivery services is the amazing variety of recipes you can chose from. After you've filled out your taste preference chart, the system will use it to present you with meals you're likely to love.
Meal Options
If you are not a fan of inflexible meal plans, Home Chef and Blue Apron are both great choices. They let you pick all the meals yourself. Unfortunately, they do not offer a wide range of meals for special dietary needs and preferences.
Blue Apron's 2-person menu does include vegetarian meals, but that is about it. Home Chef does not have any meals particularly designed for people with special dietary needs or preferences, but it does allow you to customize your orders, so you can avoid the ingredients you do not like.
Variety
Home Chef and Blue Apron both offer 12 meals every week.  However, Home Chef also provides great add-ons you can purchase along with the meals and offers somewhat greater flexibility.
With Home Chef, you can choose whether you wish to have 2, 3, 4, 5 or 6 meals delivered weekly for 2, 4 or 6 people. You can also buy add-ons, including a breakfast, a smoothie or a fruit basket.
With Blue Apron, you can choose 2 or 3 out of 8 lovely meals for 2 people on its 2-Person menu and 2, 3 or all 4 delicious meals for 4 people on its Family menu.
Nutritional Value
Both companies strive to provide you with just what you need and bring you recipes that are in accordance with your diet. Their meals are incredibly nutritious and thanks to the high quality and vast range of ingredients they offer, they provide you with all the minerals, proteins, and other valuable substances your body needs.
Home Chef lets you state whether you would like to avoid ingredients that contain gluten or whether you do not wish to eat pork, red meat, gluten, mushrooms, soy, nuts, dairy or shellfish. It also lets you choose the recipes according to the requirements of a low-calorie or low-carb diet.
Blue Apron lets you state your preferences as soon as you subscribe. You can choose the kinds of meat you would like to eat or opt for meat-free recipes. Each meal also comes with information on the calorie count, so you can keep track of your calorie intake.
Portion Size
The meals Home Chef and Blue Apron offer are perfectly balanced, with the optimal ratio of proteins, carbs, and fat. The ingredients Home Chef provides are premeasured and come in the amount that is enough to satisfy the needs of an average adult.
Blue Apron also offers premeasured ingredients and carefully calculates the amount, but it does so by keeping in mind the needs of both adults and children. Blue Apron also offers slightly larger portions, so you may even have some tasty leftovers to enjoy the next day.
Flexibility
Home Chef offers somewhat greater flexibility when it comes to ordering options. Still, both companies are extremely flexible when it comes to their subscription plans. They allow you to cancel your subscription or skip a delivery anytime, without any penalties, as long as you notify them in advance. Therefore, if you want to skip or cancel, make sure you do it before they start preparing your next delivery.
Price
The prices at Home Chef and Blue Apron are quite similar. Home Chef charges $9.95 per serving while the add-ons cost $4.95. Blue Apron meals cost $10.99 per serving with 2-recipe boxes and $9.99 per serving with 3-recipe boxes if you go with the 2-person plan, which is almost the same as with Home Chef. However, Blue Apron's Family plan is more affordable, as the family meals cost $8.99 per serving.
Blue Apron offers free shipping on deliveries including 3 or 4 recipes for 4 people. Otherwise, shipping costs $7.99 per delivery Home Chef offers free shipping on orders that cost more than $45. It charges $10 for shipping on all orders below that amount.