Compare Prices
The following price comparison is designed to help you easily figure out which of our top-ranked companies like Blue Apron best fits your budget. We have brought all the pricing information to one place, including the shipping costs and details about the companies' delivery areas, so you can identify the perfect fit in a single glance.
Company
Avg. Meal Price
Shipping
Delivery Areas
Sun Basket
Avg. Meal Price
Shipping Cost
$6.99
Delivery Areas
Home Chef
Avg. Meal Price
Shipping Cost
$0
Delivery Areas
Plated
Avg. Meal Price
Shipping Cost
$0
Delivery Areas
HelloFresh
Avg. Meal Price
Shipping Cost
$6.99
Delivery Areas
Green Chef
Avg. Meal Price
Shipping Cost
$6.99
Delivery Areas
Marley Spoon
Avg. Meal Price
Shipping Cost
$0
Delivery Areas
Terra's Kitchen
Avg. Meal Price
Shipping Cost
$0
Delivery Areas
Gobble
Avg. Meal Price
Shipping Cost
$6.99
Delivery Areas
Dinnerly
Avg. Meal Price
Shipping Cost
$8.99
Delivery Areas
Best Companies Like Blue Apron
What all of our top picks have in common is that they are currently the best companies similar to Blue Apron. Now it is time to discover what makes each of these meal kit delivery companies unique. Explore their distinctive features in the mini-reviews below and choose the one that best satisfies your needs.
1. Sun Basket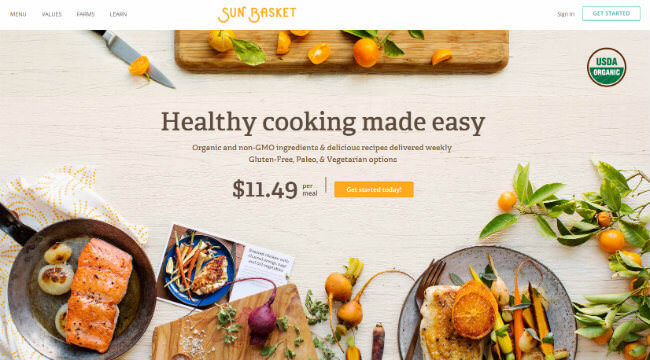 Sun Basket is definitely a synonym for variety. Apart from bringing only the best, freshest seasonal ingredients to your door, Sun Basket lets you choose between as many as 18 recipes every week and a dozen tasty add-ons, like 5-minute salads, sauces, dips, and veggie dippers. Keeping in mind the different needs and desires of their customers, the professionals behind Sun Basket organic meal box delivery have devised 11 different meal plans, including Chef's Choice (recipes handpicked by their star chef), Lean & Clean, Paleo, Gluten-Free, Mediterranean, Pescatarian, Diabetes-Friendly, Quick & Easy, Carb-Conscious, Vegan, and Vegetarian.
2. Home Chef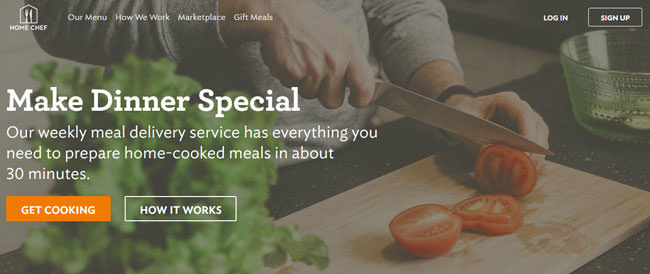 Home Chef is all about saving you time and effort and making sure you get exactly what you need and love. Each week, this healthy meal kit delivery allows you to choose between 13 tasty dinner options and 3 no-cooking 5-minute lunches. It also offers a fruit basket and a smoothie every week. As far as special dietary needs are concerned, its menus have got them all covered, with gluten-free, soy-free, and low-carb meals available every time you stop by.
3. Plated

Plated meal kit service owes its popularity to its incredibly rich menu including 20 lovely dinner ideas and 2 satisfying desserts to sweeten the deal. Its recipes are designed for omnivorous, carnivorous, and vegetarian home cooks, as well as for seafood lovers, allowing you to cook beautiful meals with ease, in as little as 20-40 minutes. Order 2, 3 or 4 recipes per week for 2, 3 or 4 people.
4. HelloFresh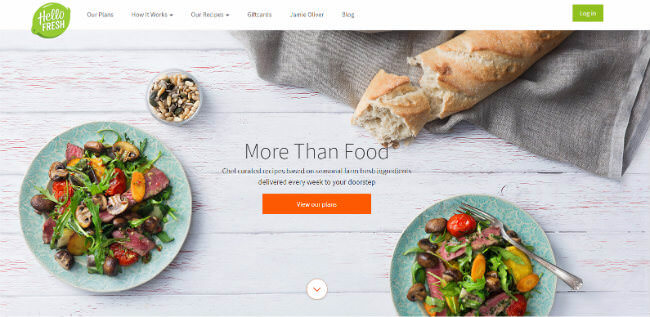 HelloFresh meal prep delivery was created with the sole purpose of letting you enjoy cooking without all the unnecessary hassle. Its recipes are easy, its ingredients are fresh and natural, and there are 3 different meal plans to choose from, including Classic, Vegetarian, and Family. You get to pick the number of meals you would like to prepare during the week, choose between 2 and 4 servings, and pick the delivery day that works best for you.
5. Green Chef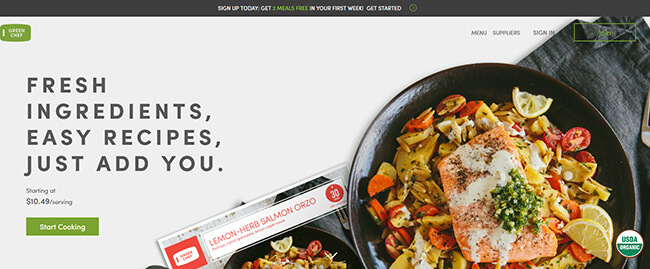 Green Chef is similar to Blue Apron in that it focuses on dinner recipes suitable for 2 or 4 people. However, what makes this organic meal box delivery superior to Blue Apron is the range of special dietary needs and preferences it accommodates. It allows you to choose from as many as 9 different meal plans, specially designed for omnivores, carnivores, pescatarians, vegetarians, vegans, keto dieters, and Paleo lovers, as well as people allergic to gluten.
6. Marley Spoon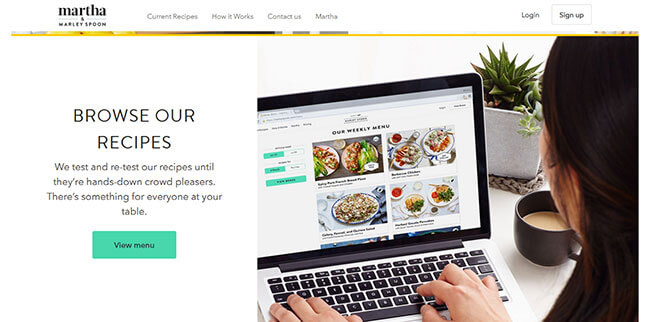 Marley Spoon a.k.a. the Martha Stewart meal kit service offers incredible recipes that can turn you into a real chef in no time. By providing superior-quality, pre-portioned ingredients and easy-to-follow 6-step recipes, it allows you to cook a sensational gourmet dinner in less than half an hour. The weekly menu features 20 mouthwatering dinner recipes suitable for a variety of diets. You can opt for vegetarian, kid-friendly, low-carb, low-calorie, dairy-free, gluten-free or one-pot delights. Every week, you can order 2, 3 or 4 recipes for 2 or 3-4 people.
7. Terra's Kitchen


Terra's Kitchen is a healthy meal prep delivery service that seeks inspiration in the beautiful Mediterranean cuisine. Its menu is as rich as it gets, with 50 delicious recipes at your disposal at any time. In addition to dinner ideas, Terra's Kitchen offers recipes for scrumptious lunches, desserts, and snacks. Its meals are not only tasty but an excellent choice if you want to improve your health or melt inches off your waistline.
8. Gobble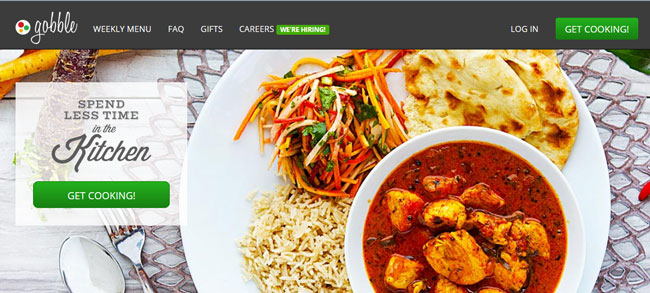 If you think that cooking with Blue Apron is easy, wait until you discover Gobble meal kit delivery. This service does not only choose the best ingredients and pre-measures them for your convenience but also does all the chopping and prepping. That is why its meals never take more than 10 or 15 minutes to make. Its weekly menu features 24 gorgeous dinner recipes designed for 2 or 4 people. You can choose your preferred source of protein and opt for meaty or meat-free recipes. If you need something healthy to enjoy at work, you can opt for the additional lunch subscription that allows you to batch-cook 6 individual lunches in just an hour and a half.
9. Dinnerly

You may already know that Dinnerly is the cheapest meal kit service in the US. There are two main reasons why Dinnerly is so affordable. First, it provides digital recipes instead of pretty printouts. Second, each recipe calls for just 6 high-quality ingredients. This allows Dinnerly to offer meal kits that are twice as affordable and just as delicious as those at Blue Apron. The weekly menu features 8 crowd-pleasing recipes suitable for couples and families of 4.