Gobble focuses on healthy eating and easy-to-follow recipes; Blue Apron prides itself on its fresh seasonal ingredients sourced from top-tier suppliers and simple recipes.
If you need some professional help picking between the two, our Gobble vs. Blue Apron comparison features all the information you could possible need to make a fully informed decision.

Healthy cooking made fun and easy
VS

Healthy, Fresh, And Ready In No Time
Highlights

Blue Apron is a healthy home cooking solution that allows you to cook impressive meals, save time on meal planning and preparation, and even save some cash by getting premium-quality ingredients in just the right quantity at a good price.
Average Price Per Meal:

$9.99

Shipping Cost:

$0

Delivery Area:

50 states

Gobble allows you to cook a beautiful meal in just 10 to 15 minutes and choose from a wide variety of healthy recipes that can satisfy virtually all tastes.
Average Price Per Meal:

$11.99

Shipping Cost:

$6.99

Delivery Area:

48 states
Compare Features

Best For
Best for adventurous foodies with little experience in the kitchen
Menu/Meal Plans
Blue Apron offers two menus, including the 2-Person menu and the Family menu.
Recipes/Meal Options
Blue Apron features 8 new recipes on the 2-Person menu and 4 new recipes on the Family menu each week.
Meal & Recipe Variety
Blue Apron's menu focuses on easy-cleanup, quick-prep recipes that are often ready in just 30 minutes. The recipes are suitable for omnivores, vegetarians, and fans of the Mediterranean diet. The chefs aim to strike a perfect balance between meat, seafood, and veggie options and create innovative meals inspired by international classics.
Food Quality
Blue Apron takes pride in offering nothing but the freshest, sustainably sourced seafood recommended by the Seafood Watch, hormone-free, antibiotic-free meat, and nutritious seasonal produce fresh from the farm, free from GMOs, and organic whenever possible.
Nutritional Value & Portion Size
Blue Apron offers optimally balanced meals with portion size based on the rules of healthy eating, thus allowing you to enjoy satisfying meals without overeating or wasting food.
Subscription Flexibility
With Blue Apron, you can switch from one plan to another or pause your delivery whenever you want. All changes to your subscription must be made before the 'Changeable before' date, which you can view in your account.
Refunds
Blue Apron boasts its unique Freshness Guarantee. If you are not happy with your order, you can contact the company and they will gladly resolve your issue.

Best For
Best for home cooks who want to skip the prep and go straight to cooking
Menu/Meal Plans
Gobble offers its customers one weekly menu, which is divided into 4 parts, including From the Range, From the Ranch, From the Sea, and From the Earth.
Recipes/Meal Options
Gobble's weekly menu features 6 recipes in each section of its menu, amounting to 24 options.
Meal & Recipe Variety
Gobble offers family-friendly, low-carb, low-fat, omnivore, and vegetarian recipes. Its meals are conveniently categorized by protein source (poultry, red meat, seafood, and veg) and mostly inspired by hallmarks of the Italian, Spanish, Chinese, and American cuisines. In addition to dinner recipes, Gobble also offers sides, including soups, salads, cookies, and drink mixes. You can customize your order to exclude beef, fish, lamb, pork, poultry, shellfish or all of the above if you are a vegetarian.
Food Quality
Gobble sources fresh, local ingredients and works with the same farmers and purveyors as the local Michelin star restaurants.
Nutritional Value & Portion Size
Most meals you cook with Gobble have between 700 and 900 calories per serving and they are highly satisfying. The meals are nutritionally balanced and rich in nutrients.
Subscription Flexibility
With Gobble, you can make changes to your order anytime. You can also cancel your subscription whenever you want. To edit your order, you must notify the company before Wednesday at 11:59pm PST for the following week's delivery.
Refunds
Gobble has an awesome 100% customer satisfaction guarantee, so if you are dissatisfied with your meals, you can contact the company within 7 days of your delivery date and either get a replacement or credit for your next order.
Compare Plans & Pricing

Blue Apron Plans & Pricing
Two Person Plan (2 servings)
Meals per week
Meal kit price
Price per serving
2
$51.95
$10.99
3
$65.94
$10.99
Family Plan (4 servings)
Meals per week
Meal kit price
Price per serving
2
$79.92
$9.99
3
$107.88
$8.99
4
$143.84
$8.99

Gobble Plans & Pricing
Two People Plan (2 servings)
Meals per week
Meal kit price
Price per serving
2
$55.96
$13.99
3
$71.94
$11.99
Four People Plan (4 servings)
Meals per week
Meal kit price
Price per serving
3
$143.88
$11.99
Suitable For

Meals For Families
Meals For Kids
Meals For Seniors
Meals For One

Meals For Families
Meals For Kids
Meals For Seniors
Meals For One
Compare Meal Options

Vegetarian Meals
Vegan Meals
Paleo Meals
Keto Meals
Low-Carb Meals
Low-Fat Meals
Meals For Diabetics
Gluten-Free Meals
Organic Meals
Weight Loss Meals

Vegetarian Meals
Vegan Meals
Paleo Meals
Keto Meals
Low-Carb Meals
Low-Fat Meals
Meals For Diabetics
Gluten-Free Meals
Organic Meals
Weight Loss Meals
Compare Sample Meals

Baked Harissa Chicken
Creamy Polenta Spicy Tomato Sauce
Mexico City Chicken Tinga Tostadas
Pork Chorizo Tacos

Chicken Florentine Rigatoni Bake
Pan Roasted Salmon
Potato Pierogies
Vietnamese Shaking Beef
Compare Extras

A La Carte Menu
Gift Cards
Marketplace

A La Carte Menu
Gift Cards
Marketplace
Compare User Reviews

Submitted By Rachel Nobs on 04/18/2018

Blue Apron has totally changed my life. The food is fresh the recipes are surprising and my family is so happy that I am cooking dinner for them three nights a week. Every year I worry that blue apron will stop sending me food, and then I don't know what I will do. Three cheers for Blue Apron.

Submitted By Valerie on 03/13/2018

Very unhappy with this company. Even after you stop your delivery, they charge you again and you get food you do not want, won't eat and they won't refund your money. Buyer beware.

Submitted By Jess B. on 02/20/2016

I've been using Blue Apron for over about two years now. It was really awesome at first, but in the past 6 months, every box I have received has been messed up in some way. I'm talking totally wrong meals, missing ingredients, cracked eggs, ingredients that don't match any of the meals in the box, etc. Basically, I've given them several chances because I did have such a good run with them but I only expect their quality to go down. It's a shame because price wise, it's as good as it gets

Submitted By Luis Blanco on 02/15/2018

Blue Apron has been excellent. We tried BA and from week 1 were impressed. The meals are flavorful, the easy to follow instructions are perfect, and the variety of cuisine is fun. We are truly enjoying the ability to prepare our home cooked meals while exploring new foods, flavors, and regions that we otherwise would have. Thank you Blue Apron!!

Submitted By VRA on 05/17/2018

Food was not flavorful and it is more expensive than other home food delivery services. It also used a lot of common allergens in the recipes such as tree nuts.

Submitted By Sonia on 05/12/2018

I would not suggest Gobble. We've tried a few and theirs was the most bland and AWFUL customer service. I could buy the most inexpensive glass bottle of Indian Masala sauce at someplace like Aldi, some jasmine rice and that would have WAY more flavor and be much less expensive and quicker. I really disliked that when you cook their meals at home, you have no idea what is in their sauces. What really made me the most upset was their customer service. I tried to cancel on their website and it wasn't possible. I then made several calls over two weeks to them, via an "urgent" number, and they never once answered. Terrible service! They never once called me back but sent me some blanket emails saying they tried, although they never did. They then sent me another package and charged my VISA $145 for a week of food. I didn't even get to make the selections. I had no other alternative but to cancel my VISA card at that point. Don't go with this company. I've tried other wonderful services in which people actually answer my phones calls and the other food services are quick to respond for things like customer service, billing, questions on a meal, an ingredient missing, produce not up to par. Needless to say, I was EXTREMELY dissapointed in Gobble's customer service and their lack of food taste/quality and will say don't bother with them. Too many others out there when Gobble can't be bothered with customer service and good meals.

Submitted By Lani Johnson on 04/05/2018

Not bad, but not impressive. The flavors were a bit bland compared to other services. My biggest complaint was that they use pre-made sauces and spice blends. Not knowing what is in the sauces, was a little problematic for us because we try to avoid corn (syrup, starch, maltodextrin, etc.). I can use potato starch instead of corn starch if it's an option, but when they're pre-mixed, I have no control. In addition, the purpose of getting these meal plans is to help us learn better how to combine ingredients when we're cooking other meals.

Submitted By Dorothy on 03/23/2018

This is my fourth week with Gobble and while I have enjoyed the meals two of my four boxes have arrived a day late. The one time a box arrived late when I used Plated customer service very quickly stepped up and provided a credit on my next box. Both times the email I received from Gobble was the same scripted response that the food should still be fresh. For now I will continue to use Gobble as the ease and taste of the meals is of high standard, but I do think they have some work to do in the area of customer service.
Winner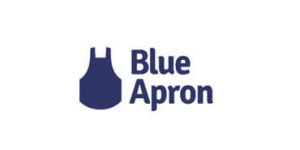 Blue Apron meal kit service is one of America's favorite solutions for easy home cooking. Its recipes are surprisingly quick and innovative, its ingredients are farm-fresh and flavorful, and its subscriptions are more than flexible. Read our honest review and Blue Apron reviews from its patrons to find out exactly what you can expect from this service.
Meal Options
With Blue Apron, you can either opt for the 2-Person or the Family menu, depending on the number of servings you want to receive. Both menus offer delicious recipes for meat lovers and vegetarians.
Gobble also has two different subscription plans, including the 2-People and 4-People plan. Both plans feature the exact same dishes, but the number of servings isn't the same. Gobble has meal options for meat lovers and vegetarians as well.
Variety
The Blue Apron menu contains 12 tasty dinner recipes every week. If you subscribe to the 2-Person plan, you can choose 2 or 3 out of 8 dishes from the menu. The Family menu includes 4 recipes every week and you can select 2, 3 or all 4 of them.
Gobble comes up with 10 palatable recipes each week. However, with Gobble, you can pick any of the offered recipes, regardless of your subscription plan. You must order at least 2 different dishes every week, but there's no upper limit.
Nutritional Value
Both Blue Apron and Gobble pay close attention to the nutritional value of the food they provide its customers. Moreover, both companies choose high-quality ingredients, helping its customers eat a healthy, nutritious diet. No matter which company you choose, you won't make a mistake, at least when it comes to the nutritional value of their ingredients.
Portion Size
Blue Apron and Gobble both provide carefully measured, pre-portioned ingredients for highly nutritive meals. Blue Apron servings are so rich that you can often put some leftovers aside and serve them later.
Gobble won't leave you hungry either. Each meal from Gobble is tailored to provide 700-900 calories, so you don't have to worry about people leaving your table unsatisfied with the portion size.
Flexibility
Blue Apron is very flexible when it comes to your subscription. You can skip a week or cancel your subscription whenever you want without any penalties, just make sure you do it before your next order is processed.
Gobble goes a step further: not only does it allow you to skip or cancel anytime, but it also lets you change your subscription and/or food preferences as often as you want. Of course, these changes have to be made before Gobble starts processing your shipment.
Price
Blue Apron charges $10.99 per serving if you order 2 recipes and $9.99 per serving if you order 3 recipes with the 2-Person plan and $8.99 for each portion from the Family plan. Shipping is free for deliveries containing 3 or 4 recipes for 4 people. Other deliveries come with a $7.99 shipping fee.
Gobble is a bit pricier, so a serving costs $13.95 if you order 4 meals and $11.95 if you order 6 or more meals. Shipping is free.