Jenny Craig Review
Advertiser Disclosure
This website features affiliate links. For purchases made via these links, we earn commissions that allow us to keep producing helpful content. To find out more
click here
.
Close
Jenny Craig is a popular weight loss meal delivery service based in Carlsbad, California. It was founded back in 1983 and started operating in the US in 1985. It is known for its unique approach to weight loss, being the only weight loss solution that offers both ready-made diet meals and the help of dedicated personal consultants who guide the dieters every step of the way.
Jenny Craig has long been recognized as one of the best weight loss solutions. In a 2015 study published in Annals Of Internal Medicine, it was named as one of the most effective weight loss programs and US News and World Report recognized it as one of the easiest diets to follow for 8 years in a row. Such a long tradition and impressive reputation inspired us to create this comprehensive Jenny Craig review.

How Jenny Craig Works
Jenny Craig is a subscription-based weight loss service. It offers 2 programs primarily differing in duration: the trial program that lasts for 12 weeks and the Premium program that lasts for 12 months. Getting started, you first need to enroll in the program of your choice online or via phone.
Once you choose a program, you begin your weight loss journey by creating a unique plan of your own in cooperation with your personal consultant. You get to choose your own meals from more than 100+ items on the menu. You get in touch with your personal consultant at least once a week to talk, monitor your progress, and make sure you stay on track. You can talk to your consultant in person in one of over 600 Jenny Craig centers or at home, via video chat or phone.


If you opt for the 12-week trial program, you get a personal consultant, weight loss coaching and support once a week, and 5 Jenny Craig meals of your choice per day. You get to eat 6 times a day, but you need to prepare one snack yourself.
With the 12-month Premium program, you get a personal consultant, unlimited weight loss coaching and support, and 5 Jenny Craig meals of your choice per day. Just like with the trial program, you eat 6 times a day and prepare one snack on your own.
Both programs include Rapid Results, the company's new program designed in accordance with Nobel Prize-winning revolutionary science focusing on the body clock's circadian rhythm. This program allows you to burn fat faster by eating during the 12-hour nourishment period and resting during the 12-hour rejuvenation period. This program makes perfect use of your body's natural fat-burning ability and optimizes your metabolism.
It is important to note that dieters with Type 2 diabetes can get specialized diabetes support and special meals that can help them manage the condition and lose weight at the same time. If you wish to cancel your Jenny Craig subscription, you should inform the support staff via phone, email or snail mail.
What Makes Jenny Craig Different
At the beginning of this Jenny Craig review, we pointed out that Jenny Craig is the only weight loss solution that allows you to enjoy the combined benefits of ready-made diet meals and unlimited support from a personal consultant. The constant support allows you to stay motivated, stick to the plan, and get a better understanding of what you need to do in order to reach your goal weight, all of which allows you to achieve better results than if you were dieting on your own.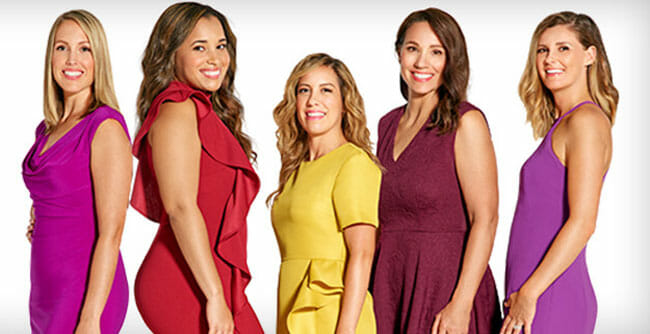 The program is designed to help you lose up to 16 pounds in the first 4 weeks and steadily lose 1-2 pounds every following week. A scientific study evaluating the effectiveness of the Jenny Craig program showed that dieters who completed the program lost 11.6 lbs. on average, which is quite impressive.
Dieters with Type 2 diabetes can achieve equally astonishing results. According to clinical studies, diabetics who followed the Jenny Craig program lost 3 times more weight than those receiving usual care, achieved a lower HbA1c of 6.6% in comparison to 7.5% with usual care, manifested significant improvements in good cholesterol and triglyceride levels, and managed to reduce or completely eliminate the use of insulin. Thus, the program can help individuals with diabetes lose weight and significantly improve their health at the same time.
Proven effectiveness, strong reputation, and unlimited support available online and in over 600 local centers all make Jenny Craig different and superior to a vast range of weight loss solutions currently on the market.
Meals And Recipes
Previously in this Jenny Craig review, we mentioned that the company's menu boasts more than 100 chef-crafted items. Now it is time to see exactly what you get to eat while on the program.
The Jenny Craig menu is divided into 4 sections: breakfast, lunch & dinner, snacks & desserts, and shakes, bars & more. In the breakfast section, there are around 2 dozen healthy, low-calorie items. You get to choose from a variety of cereals, bagels, sandwiches, waffles, cinnamon rolls, burritos, pizzas, frittatas, and other classics.

The lunch & dinner section features over 40 delicious items. You get to enjoy well-known, comforting dishes like lasagna, burgers, sandwiches, pasta, fish and chips, pot roasts, pizzas, meat loaves, burrito and fajita bowls, salads, and chili.
In the snack & dessert section, there are around 16 items to choose from. You can expect such satisfying snacks and treats like brownies, hummus and crackers, cookies, chocolate lava cake, cheese crisps and curls, bars, cupcakes, and cheesecakes.
The shakes, bars & more section features nearly a dozen of items, including chocolate and vanilla shakes, cookie dough, strawberry yogurt, and peanut butter bars, soups, breakfast syrup, and veggie sides like cheesy broccoli.
Jenny Craig menu is generally designed with omnivores in mind. It is not suitable for vegans, there are not too many options for vegetarians, and gluten-free options may be available but not enough for a complete menu. There are enough dishes for a full diabetic-friendly menu. The meals are generally low in calories, sodium, and fat. The menu is created by accredited practicing dietitians in accordance with the guidelines provided by the Ministry of Health and National Health and Medical Research Council.
As stated before, you can choose any 5 items on the menu per day and prepare one snack on your own. However, it is important to note that the service encourages you to enrich Jenny Craig ready-made meals with fresh additions, such as fruit, veggies, and dairy. You can add extra non-starchy and high-fiber veggies, whole fruit with peel, soups, and salads. If you need help or inspiration, you can get ideas for fresh additions in the Simple Inspirations section on the back of Jenny Craig entrées.
You can mix and match the menu items any way you please. There is no calorie counting – all the items on the menu are low-calorie and suitable for dieting, so you can enjoy them guilt-free.
Pricing
With Jenny Craig, the price of your subscription includes a one-time enrollment fee and a monthly membership fee. You pay extra for the food and you cannot get a subscription without purchasing food items. Jenny Craig regularly offers discounts on its subscriptions.

The trial program normally costs $39 per month and there is no enrollment fee. However, you can often purchase the trial program for just $16 per month and even get discounts on your food orders.
The Premium program costs $19 per month, plus a $99 enrollment fee. Frequently, there are great discounts on the enrollment fee, so it may cost as little as $49. Plus, if you reach your goal weight by the end of the program, you can get the money you spent on your enrollment fee back.
The cost of the meals depends on the items you choose. The prices range from $15 to $26 per day.
Shipping is generally not free and significantly varies depending on location and chosen shipping method. The costs per delivery can be anywhere between $29 and $173. This may sound like a lot, but the service often offers free shipping promos, so you may even save cash on shipping.
The trial program
Costs per month
Enrollment fee
$39
0
The Premium program
Costs per month
Enrollment fee
$19
$99
Delivery Areas
Jenny Craig ships its products throughout the US and Canada. At the moment, it is not able to ship internationally due to import/export restrictions. The service cannot deliver to P.O. Boxes or A.P.O. or F.P.O. addresses either. The available shipping options include standard shipping (3-4 business days) and express shipping (1-2 business days). If you want to avoid shipping costs, you can pick up your food at a local Jenny Craig center.
Jenny Craig Pros And Cons
To make sure Jenny Craig meets all your standards and expectations, it is important to know its biggest advantages and disadvantages. With a short overview of its pros and cons, you can easily decide if Jenny Craig is the right meal delivery service for you.
Pros
Proven effectiveness
100+ low-calorie, low-fat, low-sodium meals
Suitable for omnivores and diabetics
Completely personalized meal plans
Personal consultants
Unlimited weight loss coaching and support
Frequent discounts
Cons
Shipping is not free
Charges an enrollment fee and monthly fees
Food costs may be high
Sample Snacks
Jenny Craig features an impressive collection of snacks in its offer. To get a better idea of what you will receive in your delivery, check out our curated selection of the items you can enjoy with Jenny Craig.
Beef Merlot
Margherita Pizza
Triple Chocolate Cheesecake
Chocolate Walnut Brownie
Bottom Line
Jenny Craig is a weight loss meal delivery service that has been around for over 30 years. Its effectiveness has been proven in clinical studies, its menu is rich and designed by accredited practicing dietitians, its meal plans are completely personalized, and every dieter gets a personal weight loss consultant. The prices are not low, but discounts are available rather often. If you are seeking a personalized, easy-to-follow weight loss solution that has proven to be highly effective for the majority of its users, Jenny Craig is certainly worth considering.