Bistro MD VS Jenny Craig Comparison
Advertiser Disclosure
This website features affiliate links. For purchases made via these links, we earn commissions that allow us to keep producing helpful content. To find out more
click here
.
Close
Jenny Craig and Bistro MD are designed to take the stress out of meal planning and this Jenny Craig VS Bistro MD comparison is designed to make it much easier to choose between them. Get a comprehensive overview of these companies' crucial features and scroll down to discover the definite winner of the comparison.

Fully Personalized Weight Loss Solution
VS

Meal plans for healthy weight loss
Highlights

With Jenny Craig weight loss meal delivery service, you can lose up to 16 pounds in a month with the help of a dedicated personal consultant and delicious, chef-crafted diet meals.
Price Range:

$$$

Average Price Per Meal:

$15.00

Shipping Cost:

$29.00

Delivery Area:

50 states

With BistroMD, you can stop stressing about your weight and start shedding pounds by enjoying ready-made diet meals designed to suit your age, gender, and personal dietary needs.
Price Range:

$$

Average Price Per Meal:

$10.50

Shipping Cost:

$19.95

Delivery Area:

50 states
Compare Features

Best For
Best for dieters who lack motivation
Menu/Meal Plans
Jenny Craig offers 2 meal programs: the 12-week trial program and the 12-month Premium program.
Recipes/Meal Options
Jenny Craig has more than 100 diet items in its offer.
Meal & Recipe Variety
Jenny Craig offers diet breakfasts, lunches, dinners, desserts, snacks, shakes, bars, soups, and veggie sides. It is suitable for omnivores and diabetics, has a limited selection of vegetarian dishes, and features few gluten-free options. It offers a vast range of low-calorie, low-fat, and low-sodium meals.
Food Quality
Although Jenny Craig does not offer precise information on ingredient sourcing, it does claim that all of its meals meet the USDA Dietary Guidelines for Americans. Plus, its meals contain less sodium and fat than most other prepackaged meals.
Nutritional Value & Portion Size
With Jenny Craig, the average daily calorie intake ranges from 1,200 to 2,300 calories, depending on current weight, level of physical activity, and weight goals. A single meal contains between 200 and 380 calories. The portions are small, but you get to eat 6 times a day. The meals are nutritionally balanced and created by accredited practicing dietitians.
Subscription Flexibility
Jenny Craig subscription can be canceled by contacting the support staff via phone, email or snail mail.
Refunds
For information on Jenny Craig's refund policy, please consult your Jenny Craig contract or get in touch with the support staff via phone or email.

Best For
Best for dieters seeking a personalized weight loss solution
Menu/Meal Plans
BistroMD offers separate plans for men and women. Men can opt for the Men's Program, Gluten-Free Program, Vegetarian Program, Diabetic Program or Heart-Healthy plan. Women can choose from the Women's Program, Gluten-Free Program, Vegetarian Program, Diabetic Program, Menopause Program or Heart-Healthy plan.
Recipes/Meal Options
BistroMD has 150-200 meal options on the menu at all times.
Meal & Recipe Variety
Designed by doctors and prepared by professional chefs, BistroMD meals are healthy, nutritious, and suitable for heart-healthy, gluten-free, diabetic, menopause, and vegetarian diets. The service offers a vast assortment of breakfast, lunches, dinners, and healthy snacks and you are free to customize your menu.
Food Quality
All BistroMD diet meals are certified by the USDA. They are made of natural ingredients and contain no added MSG, aspartame or trans fats. The company carefully choses its suppliers and exclusively cooperates with farmers that employ sustainable farming methods.
Nutritional Value & Portion Size
With BistroMD, your daily calorie intake is 1,100-1,400 calories. About 40-45% of calories come from lean protein, 30-35% come from complex carbohydrates, and 20-25% come from healthy fats. Thus, the dishes are scientifically-balanced, calorie-controlled, and nutrient-rich. The portions are rather large, keeping you full until your next meal.
Subscription Flexibility
With BistroMD, you can modify your subscription whenever you want. You can pause, skip or canel your order anytime as well. Bear in mind that all changes to your subscription must be made before Sunday at 12am ET for week 1 members. For all future weeks, you must make changes by Wednesday at 5pm ET the week prior to the week your delivery is due.
Refunds
If you are not satisfied with your delivery from BistroMD, you may either receive a credit or refund.
Compare Plans & Pricing

Jenny Craig Plans & Pricing
The trial program
Costs per month
Enrollment fee
$39
0
The Premium program
Costs per month
Enrollment fee
$19
$99

Bistro MD Plans & Pricing
Full Program
Days per week
Price
Price per meal
7
$179.95 (first week $134.96)
$8.99
5
$149.95 (first week $112.46)
$9.99
Lunches and Dinners
Days per week
Price
Price per meal
7
$149.95 (first week $112.46)
$10.71
5
$119.95 (first week $89.96)
$11.99
Suitable For

Meals For Families
Meals For Kids
Meals For Seniors
Meals For One

Meals For Families
Meals For Kids
Meals For Seniors
Meals For One
Compare Meal Options

Vegetarian Meals
Vegan Meals
Paleo Meals
Keto Meals
Low-Carb Meals
Low-Fat Meals
Meals For Diabetics
Gluten-Free Meals
Organic Meals
Weight Loss Meals

Vegetarian Meals
Vegan Meals
Paleo Meals
Keto Meals
Low-Carb Meals
Low-Fat Meals
Meals For Diabetics
Gluten-Free Meals
Organic Meals
Weight Loss Meals
Compare Sample Meals

Beef Merlot
Margherita Pizza
Triple Chocolate Cheesecake
Chocolate Walnut Brownie

Artichoke Spinach and Roasted Red Pepper Frittata
Blackened Tilapia with Red Pepper Coulis
Turkey-Breast with Cranberry-Chutney and Wild Rice Blend
Turkey Sausage and Cheese Frittata
Compare Extras

A La Carte Menu
Gift Cards
Marketplace

A La Carte Menu
Gift Cards
Marketplace
Compare Customer Reviews

Submitted By Lisa Ryan on 10/05/2019

You're better off going to a local Jenny Craig supplier to pick up your food. Jenny Craig Anywhere, with online shipping, have controlling and overbearing consultants. They try to force you to buy food that you don't want, in order to just get the regular food that you do want. Truly, I often felt like I was dealing with people trained by Aunt Lydia. They are not female friendly. Multiple times their management has told me the problem was corrected, and each time I tried to place an order I faced the very same struggle. Control freaks. If I want to buy the dress, I shouldn't be forced to buy the shoes and hat. The program works. The food is pretty good. But don't put yourself through the difficulty of trying to purchase what you want through JC Anywhere, which is pretty costly to begin with, when you can go to a local JC store and deal with reasonable and respectful people.

Submitted By Jillian Ballard on 09/27/2019

I am a busy, professional, single mom of two. I decided to do Jenny Craig after researching other pre-prepared food diet plans and was talked into signing up for an "auto-ship" plan where I essentially paid for a whole month of food up front that would be sent to me in two two-week shipments. I was excited to get my food which all looked really good. I started on a Friday, and weighed myself everyday, took my measurements like my coach told me. The food all tasted good enough, but i started to notice very quickly that my stomach was becoming more and more unsettled as i stayed on plan. Lots of gas (my four year old liked to comment on it), and lots of afternoon runs to the office bathroom. I started googling for whether this was a common occurrence and read many reports of "high fiber" and therefore chalked it up to my body adjusting. It got worse and worse each day. By the time my consultant called the following friday for my week one check in, I had gained a pound and (how I wish I were joking) almost pooped my pants several times during the week. I explained that all to her and asked if that was normal - which, clearly, it wasn't . She suggested I see a doctor, and suggested I talk with customer service in order to try to get a refund for my second two week order as it was supposed to ship out in a few days. I spoke with customer service and a manager and was informed that despite having spent over $600 with them for one month's worth of food, and despite the food making me physically sick, there was nothing they could do and that I could not have a refund what so ever and that they would be shipping my food regardless. RUN, do not walk, AWAY FROM JENNY CRAIG. Terrible customer service, even when their product clearly does not work for you. So much fine print to wade through they just want to take your money.

Submitted By Oregon Granny on 06/21/2019

In order to receive free shipping you must order a full 4 weeks of food. The food is shipped in 2-2week boxes. When placing the order I had items removed because I don't like them. When I received to first 2 week box the items had not been replaced. I requested the second 2 week box be reviewed to assure the same error s had not been made. I was told so sad too bad, no changes are allowed even if we made the error.

Submitted By lawrence on 02/03/2019

I was on Jenny Craig for 5 years ago and hit the weight loss goals I had set. I continued to get message and offers from them to come back. So the new year arrived and I set some goal to loose a few pounds. Jenny Craig offered me 200.00 dollars off of membership and so I went back. It was funny that really nothing much had changed in the meals except they don't have meals in the red sauce that can survive at room temperature on the shelf. So I went in weighed in and after spending 176.00 I had my affirmations ready to shed some weight. When I got home I was wondering how the frozen meals compared to grocery store meals so I looked at my Invoice. There was a total charge but no itemization. That was a bummer... strike 1 I have been getting some frozen lean meals at the grocery store and when I compared the calories, carbs, sugars and fats. The Jenny Craig meals were the same or slightly higher and the taste was not as good. strike 2 About the third day I realized that this was not for me ( strike 3) with so many healthy and fresh non frozen choices available today I opted to move my diet business elsewhere. I feel the Jenny Craig business model is similar to Yellow Cab slow to change and not concerned with customer service and value. We all saw how Uber radically changed this market. I am confident that for the price I paid there is a service that is better suited for my goals. So in short I am not a fan.

Submitted By Janice Kelly on 12/06/2019

My review is not good. I wanted to like the food but I found it to be almost tasteless. I took two bites of two different set of crepes. Both of them ended up in the trash. The meat wasn't too bad but the sides were gross. I did enjoy the shepherds pie but unfortunately that was about all. I'm really disappointed because I wanted so much to like the food.

Submitted By Debbie on 10/13/2019

This is not a fake review. I have been using MybistroMD for three weeks and I could not be happier with the service or the food. The food is delicious and filling! I have tried other diet food programs and none of them were as good as the food from Mybistro.

Submitted By Diane Rickard on 10/01/2019

This program is wonderful. The meals are absolutely delicious and very filling. I love the variety and the balance of calories and carbohydrates and fiber. I feel privileged to have meals that are prepared by a chef and it does not feel like a diet at all! Even when I have lost my weight, I will still want to order these meals for healthy maintenance! Highly recommend!!!!

Submitted By Roman Aleksandrenko on 09/18/2019

Food is ok. Guys beware! I ended up being charged $278 with obligation to eat 2 weeks of food I didn't like in the first place! You can't dispute this with a bank as they point you to terms and conditions (that you suppose to read when you buy food). When you make a purchase it's actually a subscription and you will be charged unless you cancel. I build apps for living and companies like BistroMD that try so hard to make a purchase decision for the customer would inevitably go away unless they shift the attitude.
Winner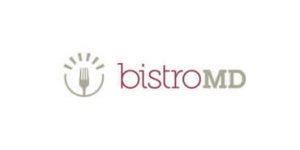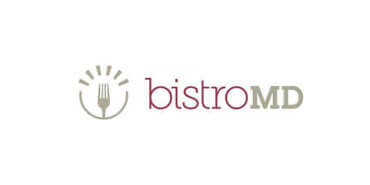 BistroMD prepares meals designed for your individual weight loss program and delivers them to your door. A team led by a board-certified medical practitioner with more than 20 years of experience creates the perfect combination of nutritionally optimized and tasty meals for your diet plan. All you have to do is finally enjoy losing weight.