Compare Prices
The following price comparison is designed to help you easily figure out which of our top-ranked UK meal kit services best fits your budget. We have brought all the pricing information to one place, including the shipping costs and details about the companies' delivery areas, so you can identify the perfect fit in a single glance.
Company
Avg. Meal Price
Shipping
Delivery Areas
HelloFresh UK
Avg. Meal Price
Shipping Cost
$0
Delivery Areas
Gousto
Avg. Meal Price
Shipping Cost
$0
Delivery Areas
Mindful Chef
Avg. Meal Price
Shipping Cost
$0
Delivery Areas
SimplyCook
Avg. Meal Price
Shipping Cost
$0
Delivery Areas
Abel & Cole
Avg. Meal Price
Shipping Cost
$1.71
Delivery Areas
Best Meal Kit Delivery Companies In The UK
What all of our top picks have in common is that they are currently the best on the market. Now it is time to discover what makes each of these UK meal kit delivery companies unique. Explore their distinctive features in the mini-reviews below and choose the one that best satisfies your needs.
1. HelloFresh UK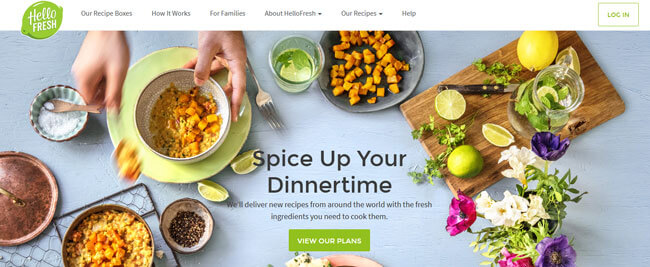 HelloFresh UK is a highly popular meal kit service, primarily because it offers quick and simple recipes, flexible subscriptions, and great ordering options. It is a service that adjusts to your needs and goes the extra mile to make you happy.
With HelloFresh UK, there are 3 meal kit types at your disposal. You can opt for the Classic box for omnivorous and vegetarian foodies, the Family box for families with children, and the Rapid box, designed for home cooks who want to spend no more than 20 minutes in the kitchen.
2. Gousto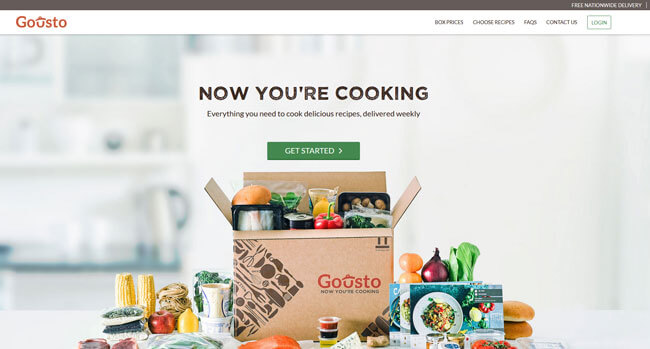 Gousto is a superb choice for home cooks who like having plenty of options at their disposal. These meal delivery boxes allow you to decide how often you want to cook, how much food you need every week, and what kind of meals you want to bring to your table. The service offers 2 types of meal delivery boxes – 2-Person and Family. Every week, there are 40 new recipes on the menu, including vegetarian, plant-based, gluten-free, dairy-free, family-friendly, and recipes for omnivorous foodies.
3. Mindful Chef

Mindful Chef is one of the best choices for people with special dietary needs. All the ingredients and recipes it delivers are completely free from gluten and dairy. Plus, 6 items on the weekly menus are vegan. It is also the only service of its kind in the UK that offers 1-person meal delivery boxes in addition to 2-person and 4-person options and it exclusively offers recipes for gorgeous meals that are ready in 15 to 30 minutes.
4. SimplyCook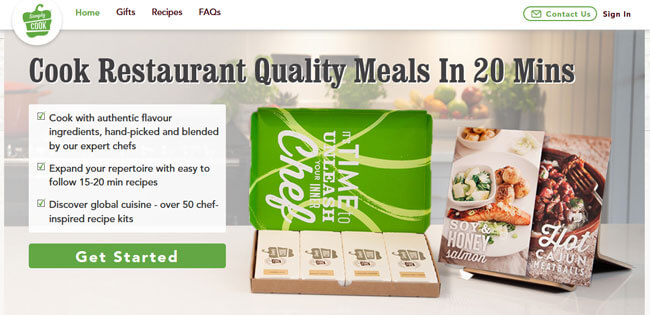 When you browse the offers of all UK meal kit services, SimplyCook meal delivery boxes are sure to catch your eye. Why? Because they are genuinely different. They only include recipes and secret spices and allow you to shop for fresh groceries yourself. The boxes come in 2 sizes and you can choose whether you want to cook for 2-3 or 4+ people. There are more than 100 delicious 20-minute recipes on the menu, including gluten-free, low-calorie, vegetarian, and family-friendly options. Each recipe calls for only 4-6 ingredients. The meals you cook with SimplyCook are truly special, largely due to the company's signature flavor blends that contain up to 18 distinct ingredients.
5. Abel & Cole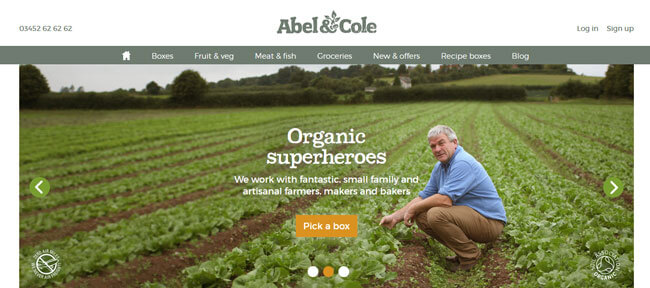 When we think organic, we think Abel & Cole. This is one of the greatest organic meal kit delivery services in the UK and it has been around for nearly 3 decades. It lets you choose from 4 recipe types, including Simple for fans of classic recipes, Foodie for lovers of gourmet meals, Speedy for cooks who prefer 20-minute recipes, and Light, with no more than 500 calories per meal. Order 1+ out of 15 recipes on the menu and cook for 2, 4, 6 or more people.