Compare Prices
The following price comparison is designed to help you easily figure out which of our top-ranked family meal delivery services best fits your budget. We have brought all the pricing information to one place, including the shipping costs and details about the companies' delivery areas, so you can identify the perfect fit in a single glance.
Company
Avg. Meal Price
Shipping
Delivery Areas
The Good Kitchen
Avg. Meal Price
$10.00
Shipping Cost
$0
Delivery Areas
Home Bistro
Avg. Meal Price
$14.50
Shipping Cost
$15.95-$59.95
Delivery Areas
Veestro
Avg. Meal Price
$9.90
Shipping Cost
$0
Delivery Areas
Magic Kitchen
Avg. Meal Price
$10.00
Shipping Cost
$18.00-$20.00
Delivery Areas
Personal Chef To Go
Avg. Meal Price
$14.70
Shipping Cost
$0
Delivery Areas
Munchery
Avg. Meal Price
$12.99
Shipping Cost
$3.00-$5.00
Delivery Areas
Metabolic Meals
Avg. Meal Price
$14.20
Shipping Cost
$19.95
Delivery Areas
Top Chef Meals
Avg. Meal Price
$7.80
Shipping Cost
$19.95
Delivery Areas
Best Meal Deliveries For Families
What all of our top picks have in common is that they are currently the best on the market. Now it is time to discover what makes each of these meal deliveries for families unique. Explore their distinctive features in the mini-reviews below and choose the one that best satisfies your personal needs.
1. The Good Kitchen


The Good Kitchen is a meal delivery service that provides your family with tasty and nutritious meals without any sugar, soy or gluten. All of the vendors it works with are carefully vetted in order to make sure their practices align with the company's core values.
The Good Kitchen offers a wide variety of delicious meals made of grass-fed, pastured, and antibiotic/hormone-free proteins and organic, non-GMO, and seasonal produce.
2. Home Bistro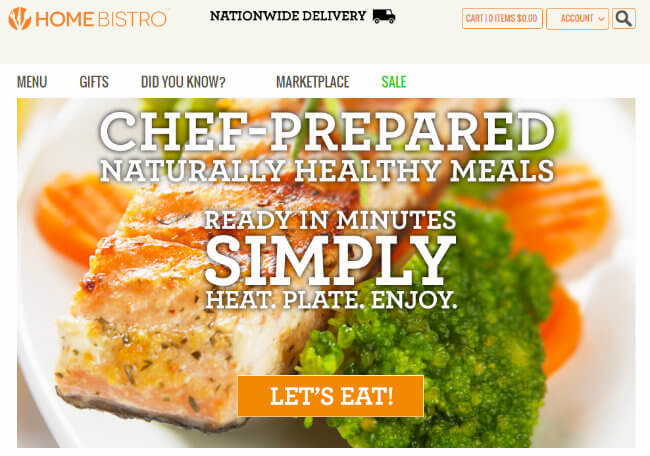 Home Bistro is a meal delivery service specializing in high-quality, delicious, chef-prepared meals ideal for the entire family. The company allows you to pick your own dishes and create a personal meal program instead of serving you with a pre-determined set of options.
Home Bistro is an ideal solution for families whether you're looking to create a gourmet meal program or just want to eat healthily and lose a couple of pounds. It sources only the most natural ingredients, so you won't have to worry about hazardous chemicals in your food.
3. Veestro


Veestro is centered around the idea that plants are the greatest food on earth and focuses on delivering high-quality vegetarian and vegan dishes right to your home. The family meal delivery handpicks all of the ingredients used in its meals and uses only the freshest components available. You can choose between 4 meal categories: meal packs, a la carte, weight loss, and juice cleanse.
The company only offers vegan-certified, preservative-free, and non-GMO meals with a decent choice of gluten- and dairy-free meals.
4. Magic Kitchen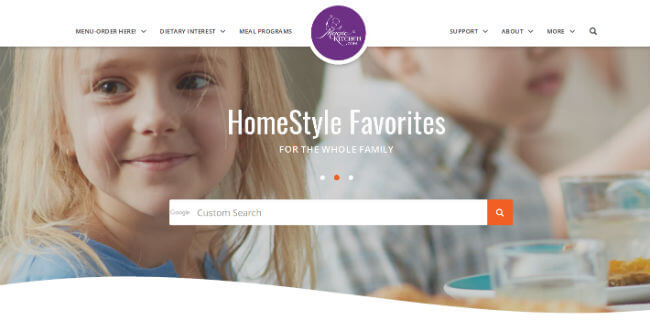 Magic Kitchen is a meal delivery providing a variety of optimally balanced, nutritious, and perfectly flavored meal packs designed for the whole family. If you're looking for an excuse to finally bring your whole family together to the kitchen and enjoy a nice dinner everyone will love, you may want to try Magic Kitchen and its great selection of family-sized meals and desserts.
5. Personal Chef To Go

Personal Chef To Go is a meal delivery service that offers restaurant-grade food ideal for your entire family. The company focuses on creating meals that are both delicious and healthy. The meals are sent fresh (never frozen) and ready-to-eat and are primarily inspired by the Mediterranean cuisine, which doesn't only taste phenomenal but is also good for your heart.
The meals are perfectly balanced in terms of nutrients and contain a wide spectrum of lean proteins, vegetables, dressings, fruit sauces, whole grains, and legumes.
6. Munchery

Munchery allows you to order healthy and delicious ready-to-eat meals or just have the ingredients and recipes delivered and prepare the most amazing meals yourself. Whatever you opt for, your family will be thrilled with the exquisite meal options offered by this meal delivery for families.
Munchery is best known for its impressive meals and reasonable price tags. The company rotates its menu on a daily basis, providing you and your family with new and exciting flavors every single day.
7. Metabolic Meals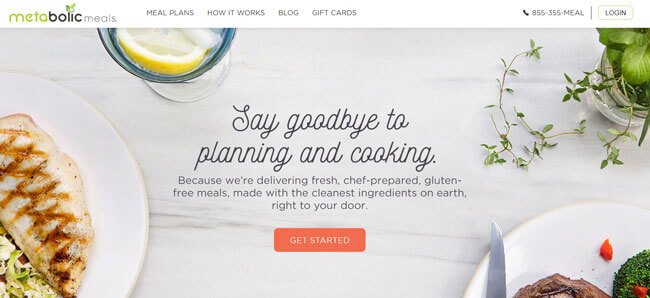 Metabolic Meals is a meal delivery service that focuses on helping you and your family lose weight and maintain your progress in the future. The company offers an impressive menu filled with chef-prepared delicacies made with the freshest and cleanest ingredients and created to simultaneously shed those pounds and boost your health. Every meal uses only organic produce and grass-fed, antibiotic-free proteins.
Additionally, you can pause or cancel your subscription whenever you choose or simply skip a delivery, no questions asked.
8. Top Chef Meals


Top Chef Meals offers a wide spectrum of tasty, healthy, and budget-friendly meals to individuals who have no time to cook for themselves and their families. The company features a multitude of delicious meals spread into different categories, such as Paleo, meals for seniors, meals for people who want to lose weight, a la carte meals, etc.
The team features more than a dozen culinary experts and prepares amazing breakfasts, lunches, dinners, desserts, and extras for your entire family. You can also pick your side dishes.