Best Gluten-Free Meal Kit Delivery Companies
If you are ready to pick your new favorite gluten-free meal kit delivery, here are some details that can help you make your final choice. We will now highlight the main reasons why we believe that our top picks are the best gluten-free meal kit delivery companies in America. Discover what makes them different and better than the others and select the one that best suits your cooking and dining preferences.
1. Sun Basket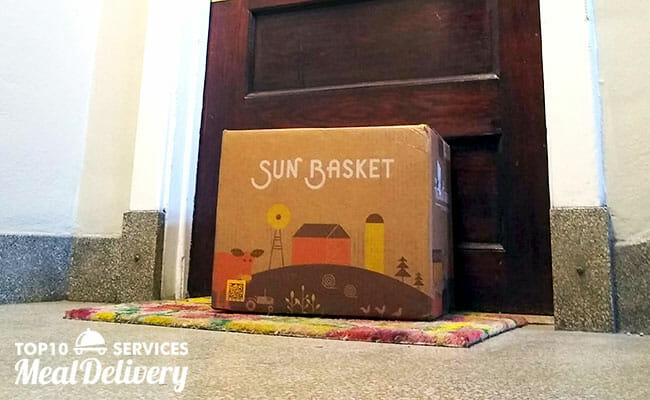 Sun Basket is a gluten-free meal kit delivery that focuses on organic ingredients and healthy, nutritionist-approved recipes. It offers a variety of meal plans for special diets, including a gluten-free plan suitable for 2 or 4 people. Choose 3 out of 8 or more creative gluten-free recipes per week and cook your meals in just about half an hour.
If you are craving some tasty extras, you can opt for gluten-free 5-minute salads, veggie snacks, sauces, soups and broths. All deliveries come with a satisfaction guarantee.
2. Home Chef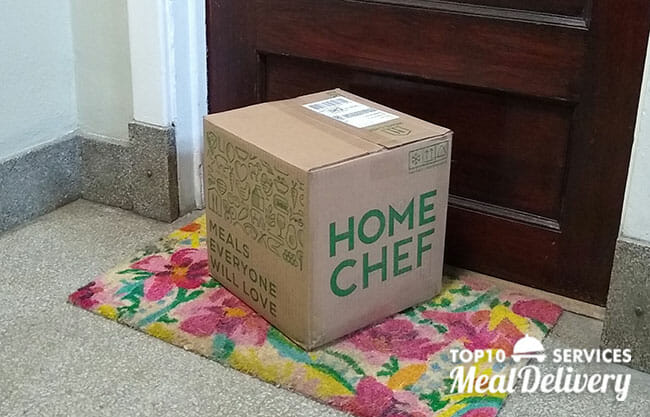 Home Chef is an ideal choice for home cooks who want to cook gluten-free but do not have much culinary experience. Its recipes are quick and easy and normally take between 5 and 35 minutes to make. Its selection of gluten-free recipes is not limited to dinners and includes no-cooking lunches as well as delicious smoothies.
Every week, you can choose from 6+ no-gluten recipes and cook 2, 3, 4, 5 or 6 times a week for 2, 4 or 6 people. As a new customer, you get to state your dietary preferences and receive recipe recommendations that perfectly suit your needs.
3. Plated


Plated features 22 unique recipes on its menu every week and the amazing news is that half of them contain no gluten ingredients. Its recipes are suitable for virtually all cooking skill levels and require you to spend 20 to 45 minutes in the kitchen.
What makes Plated meals particularly tasty are special artisan ingredients that you cannot find in stores. You can cook 2, 3 or 4 times a week for 2, 3 or 4 people and create gluten-free masterpieces focusing on meat, seafood or veg.
4. HelloFresh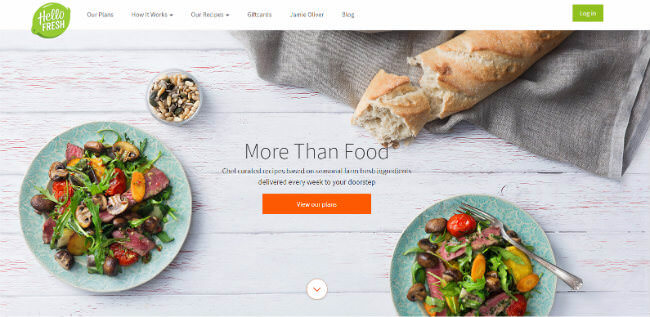 HelloFresh is a meal kit service that provides only the freshest, natural ingredients and recipes that anyone can follow. Its gluten-free meal ideas are suitable for couples and families and include vegetarian and omnivore dishes from the most famous world cuisines.
You can choose to cook 2, 3 or 4 dinners per week and opt for calorie-smart, gourmet, one-pot, and a variety of other exciting dishes. Improve your home dining experience with fine wines from the HelloFresh wine club.
5. Purple Carrot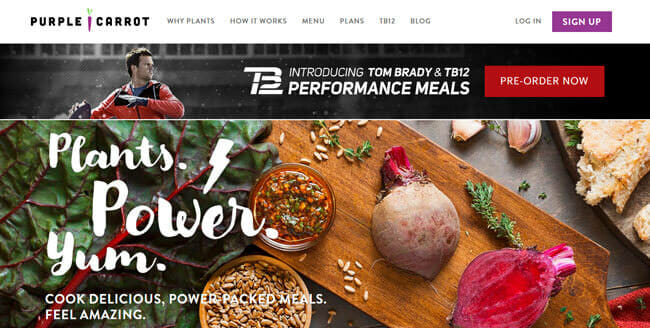 Purple Carrot is a popular vegan meal kit delivery that offers a specialized, 100% gluten-free meal plan for athletes and regularly features gluten-free recipes on its standard menus. It focuses on quick and easy dinners that can take less than half an hour to make.
In addition to dinner recipes, the service provides healthy gluten-free extras, including 4-serving breakfasts and 2-serving lunches that you can prepare in no more than 5 minutes. Shipping is included in the price, so there are not extra costs.
6. Green Chef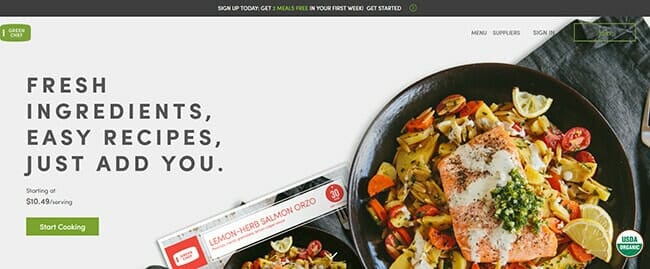 With Green Chef, you have not 1 but 3 certified gluten-free meal plans at your disposal. Whether you want to try out omnivore, keto or Paleo recipes, Green Chef has got your back. Its dedicated gluten-free menus include 5-6 meal ideas per week and you can choose any 3 that suit your taste.
The company's meal kits are not only convenient and speedy but they also contain nothing but certified organic ingredients. Amazing taste and easy prep are guaranteed with Green Chef's signature spices, sauces, and dressings.
7. Marley Spoon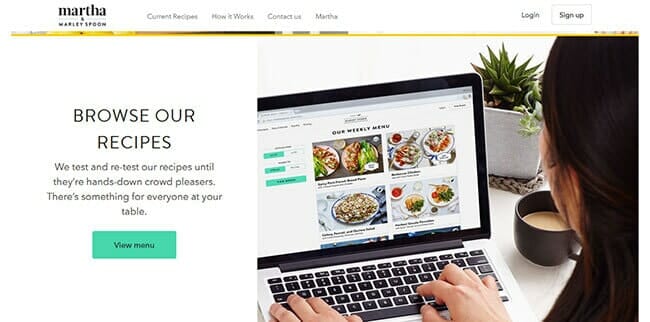 If you have ever dreamed about cooking like Martha Stewart, Marley Spoon can help turn your culinary dreams into reality. It sources its recipes directly from Martha's cookbook and gets its ingredients straight from the farm.
Out of nearly 2 dozen meal ideas on its weekly menu, at least several are gluten-free. You can cook for a family of 2, 3 or 4 and make scrumptious meals that are free from gluten ingredients and perfectly suit your taste and appetite.
8. Terra's Kitchen


With Terra's Kitchen, cooking gluten-free is a breeze. Its Mediterranean-inspired no-gluten kits include high-quality, sustainably-sourced ingredients that are chopped, sliced, and trimmed by pro chefs. With no prep required, you can get your meals on the table in mere 15 minutes.
In addition to dinner recipes, the service offers a variety of extras that are ready to eat, including snacks, sides, drinks, and more. Enjoy free shipping on your first order and all subsequent orders over $100.
9. PeachDish

PeachDish is a delightful meal kit service that seeks inspiration in Southern cuisine. Its menu features a dedicated no-gluten section that usually contains 6-8 recipes perfect for entertaining, quick weekday meals, and much more.
While primarily focusing on dinners, the service offers occasional gluten-free desserts as well as artisan products that you cannot find elsewhere. You can opt for recurring deliveries or order as a guest as often as you wish.
10. What A Crock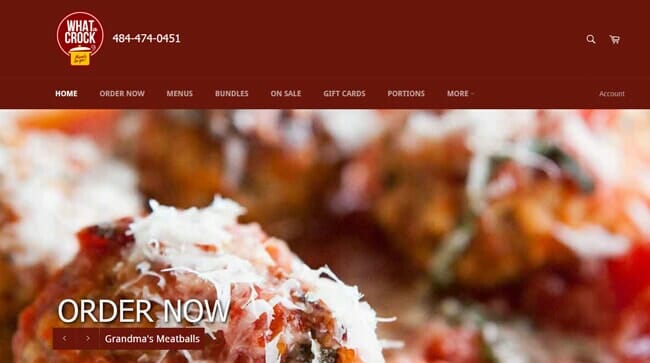 What A Crock brings you crock-pot-ready meals, desserts, and extras that can feed anywhere between 1 and 6 people. Its gluten-free selection includes about 15 delicious recipes designed with a variety of tastes and preferences in mind. Its ingredients are all-natural, pre-chopped, and expertly browned by its culinary team.
With What A Crock, your only job is to choose your meals, wait for them to arrive, and slow-cook them with no prep and minimum cleanup. You can order with or without a subscription and opt for home delivery or local pickup.