PlateJoy Review
Meal Planning Just Got Much Easier

Advertiser Disclosure
This website features affiliate links. For purchases made via these links, we earn commissions that allow us to keep producing helpful content. To find out more
click here
.
Close
PlateJoy is not your average meal delivery service. In fact, it can best be described as a personal meal planner that takes the time out of recipe searching and makes sure there is never anything missing from your grocery list. With PlateJoy, you can always know what you are cooking next and have all the right ingredients in your pantry. Learn more about this unique service in this comprehensive PlateJoy review.
How PlateJoy Works
PlateJoy is designed to save you both time and money. It aims to stop the vicious cycle of forgetting what you already have in your pantry, buying groceries you don't need, and letting perfectly good food go to waste.
Once you sign up for PlateJoy services, you get to fill out a quiz that lets PlateJoy know exactly what your dietary preferences and habits are. You get to state how many adults and children you are cooking for, whether you are limiting carbs, how often you eat meat, whether you are on a special diet, and whether there are any ingredients you would like to avoid.
You can decide whether you wish PlateJoy to help you plan your breakfasts, lunches, dinners, snacks or all of the above. You can also state if you want to use seasonal ingredients only or opt for out-of-season ingredients too. You can choose to enjoy a great variety of meals regardless of the cost or stick to more affordable meals and state how much time you have to prepare them.
Based on your preferences, PlateJoy designs a custom meal plan perfect for you and your loved ones. You get to additionally customize your plan and pick out the recipes you like. You also get detailed information on which ingredients you need to purchase in order to prepare the meals.
All of your recipes and ingredients are available in your digital pantry, so you can keep track of what you have cooked previously and what you have left, so you can use up all of your ingredients and let nothing go into the trash.
What Makes PlateJoy Different
PlateJoy does not provide ingredients but instead builds grocery lists you can take with you to your favorite local store. If you prefer having your groceries delivered to your door, PlateJoy allows you to instantly import your grocery list into Instacart. There you can pick the store you want to order from and choose the exact ingredients you wish to have delivered. The amounts necessary are already indicated, so you only need to pick the best ingredients available in the store.
PlateJoy strives to help you achieve your dietary goals with ease, which is why it allows you to consult with its in-house nutrition coach whenever you feel the need. The coach can help you maintain a healthy, balanced diet, shed pounds or design a meal plan that best suits your lifestyle. This allows you to finally have the diet your body craves with the professional help of a nutrition expert.
Unlike meal delivery companies that offer a limited number of ready-made meals or meal kits, PlateJoy provides you with completely customized meal plans and recipes. You no longer have to compromise and settle for meals that only partially suit your tastes and needs. You can cook and eat exactly what you want, at any time of the day, every day.
Meals and Recipes
As we have mentioned previously in this PlateJoy review, the recipes you receive from this company are in complete accordance with your desires, thanks to the detailed quiz you fill out once you subscribe. You get to decide on everything, from the ingredients to the portion size and cooking and prepping time.
As far as the amount of food per meal is concerned, you get to choose from a number of options. You can indicate how many children and adults you are cooking for and decide on the size of the portion per person. You can choose from three options: small, regular, and large portions. You can indicate whether anyone in the family is trying to lose weight and state if you want to have leftovers and like to cook in batches or cook every day.
You can also determine exactly how much time you have to prepare each meal, including snacks and desserts. You can enjoy exotic flavors and new recipes all the time or stick to classic, family-friendly meals everyone in your family loves.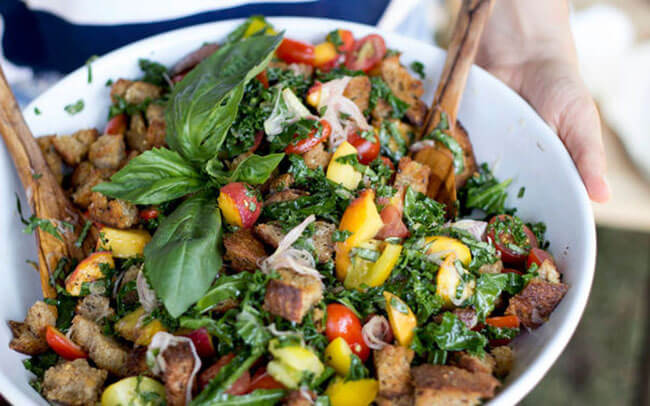 When it comes to special dietary needs, PlateJoy has thought of nearly every special diet that exists. You can indicate whether you are on a low-carb, diabetic, prediabetic, ketogenic, Whole30, low FODMAP or Paleo diet. You can declare yourself as a flexitarian (mostly vegetarian meals with meat and seafood on the menu from time to time), vegetarian, vegan or pescatarian (no red meat or poultry) and you can also state that you do not eat red meat. Other dietary options include clean eating, gluten-free, dairy-free, low-sodium, and kosher, as well as pregnancy and nursing. You can choose which ingredients you wish to avoid from a list of over a dozen of items and add as many other ingredients you dislike or cannot eat as you want.
Pricing
PlateJoy offers 3 different subscriptions to its customers: Lose Weight, Plan Meals, and Prevent Diabetes. The Lose Weight plan starts at $19 per month, the Plan Meals costs from $8 per month, and the Prevent Diabetes plan is covered by insurance. Keep in mind that payments do not include any ingredients you might order via Instacart. The prices of ingredients and the shipping costs solely depend on the store you choose. Before opting for a subscription, you can try it out with the free trial.
Delivery Areas
As we have mentioned before, PlateJoy does not deliver food but redirects you to Instacart for grocery shopping. Instacart delivers to 44 US states: Alabama, Arizona, Arkansas, California, Colorado, Connecticut, Delaware, District of Columbia, Florida, Georgia, Hawaii, Idaho, Illinois, Indiana, Iowa, Kansas, Kentucky, Louisiana, Maine, Maryland, Massachusetts, Michigan, Minnesota, Mississippi, Missouri, Nevada, New Hampshire, New Jersey, New Mexico, New York, North Carolina, Ohio, Oklahoma, Oregon, Pennsylvania, Rhode Island, South Carolina, Tennessee, Texas, Utah, Vermont, Virginia, Washington, and Wisconsin. For the full list of delivery areas, check the PlateJoy or Instacart website.
PlateJoy Pros And Cons
To make sure PlateJoy meets all your standards and expectations, it is important to know its biggest advantages and disadvantages. With a short overview of its pros and cons, you can easily decide if PlateJoy is the right company for you.
Pros
Simple meal planning
Completely personalized recipe suggestions
Nutrition coach at your disposal
Digital pantry
Cons
Only offers recipes and grocery lists
Ingredients available only via Instacart
Bottom Line
PlateJoy employs an entirely different concept from the one we are used to seeing in meal services. It makes planning and cooking a whole lot easier, with custom, personalized meal plans that are based on all of your preferences regarding grocery shopping, cooking, and eating. You do not have to rely on the company's supply of ingredients; instead, you get to shop wherever you want and spend as much money on the groceries as you wish. To make things easier for you, PlateJoy has partnered with Instacart, so you can buy everything you need for your meals in just a couple of minutes and have the food delivered to your home. Now you can finally use up all the ingredients in your pantry, without wasting any food or money. PlateJoy offers you a smarter way to shop and cook and an easier way to keep your body in good shape with a professional nutrition coach making sure you are on the right path to perfect health.
PlateJoy FAQ
Is PlateJoy worth it?
PlateJoy is a service that helps you save both time and money. It offers healthy meal plans tailored to your dietary needs and provides grocery lists that allow you to handle your everyday cooking activities more efficiently.
When do I get a new menu from PlateJoy?
You can get a new menu from PlateJoy whenever you wish, up to once per day. Simply click the Create New Menu option on your dashboard to generate a fresh menu.
How can I cancel PlateJoy?
You need to log into your PlateJoy account and choose the option to cancel the service under the Subscription tab. Canceling through the mobile app is not possible at the moment.
Can you create shopping lists from previous weeks with PlateJoy?
You can access your previous menus on the Menu page of your PlateJoy account. Click the Add Another button to search through your past meals, add recipes from previous weeks, and import the necessary ingredients into your current shopping list.
View All FAQs