Best Meat Delivery Companies
It is time to get to know our top picks a bit better. In the mini-reviews below, we will focus on the basic characteristics of all the best meat delivery services on our list and highlight the qualities that make them unique. Find out how well they suit your expectations and choose the one that is just right for you.
1. Omaha Steaks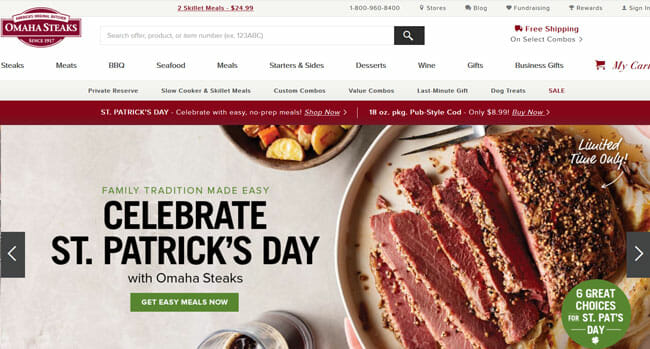 Omaha Steaks is a meat delivery that has been around for more than 100 years and it is still one of the best in the business. It offers naturally raised, naturally aged, premium-quality beef, bison, veal, lamb, pork, and poultry, as well as a variety of seafood items, tasty meals, appetizers, sides, desserts, and fine wines to pair with the delicious food. Ordering is commitment-free, there is no minimum order, the prices fit most budgets, and the company offers a 100% satisfaction guarantee on all orders.
2. ButcherBox


ButcherBox offers flexible meat subscriptions that allow you to get the finest cuts of grass-fed and grass-finished beef, heritage pork, and pasture-raised and free-range organic chicken. There are over 60 items on offer and you can choose what goes into your monthly delivery or let the experts handpick the products for you. You get to decide on the quantity of meat in your orders, you can pause or cancel your subscription at any time, and shipping is always free.
3. Chicago Steak Company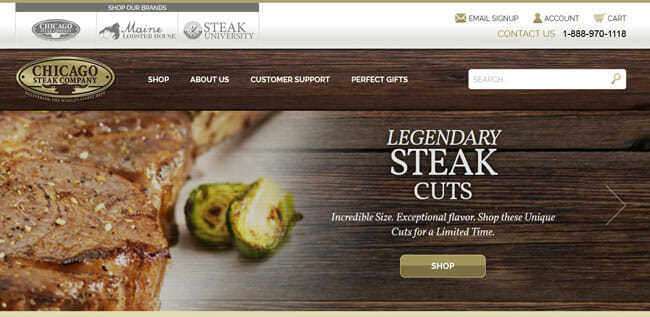 Chicago Steak Company lets you choose from over a hundred delicious items including steaks, steak burgers, chicken, pork, ribs, roasts, ham, surf & turf, fresh fish, and decadent desserts. Its main product is USDA Prime and Wagyu, dry-aged and wet-aged beef. You can order at your leisure or you can opt for recurring deliveries with one of its steak gift clubs. There is no minimum order and steak club membership allows you to enjoy free shipping.
4. Snake River Farms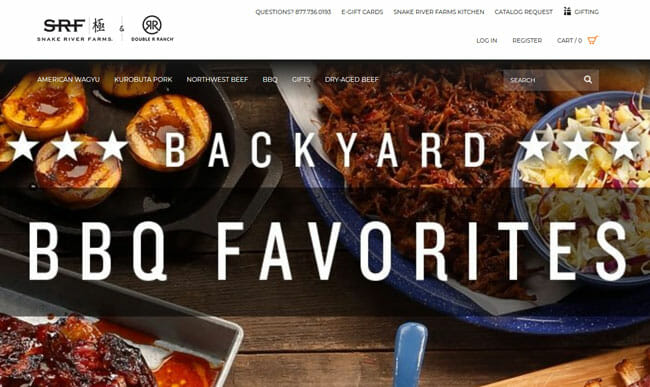 Snake River Farms brings you the finest pork and beef featured on the menus of Michelin-starred restaurants around America. It has more than 150 items in its offer, primarily including American Wagyu, Northwest, and dry-aged beef, Kurobuta pork, and various mouthwatering BBQ cuts. You can order whenever and whatever you like, there are no commitments or minimum orders, the prices are pretty good considering the quality, and everything you purchase comes with a happiness guarantee.
5. Greensbury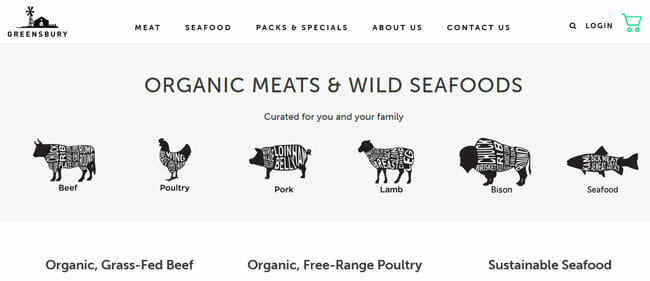 Greensbury brings certified organic meat and wild-caught finfish and shellfish straight to your kitchen. You can purchase items individually or in packs. You can opt for one-time orders or a subscription you can build yourself. In other words, when it comes to ordering, you are the boss.
Greensbury's world-class vegetarian-fed beef, bison, pork, and lamb are must-tries for passionate carnivores and its poultry and seafood are definitely worth the cash. Subscribe to your favorites and enjoy 5% off every order.
6. Meat The Butchers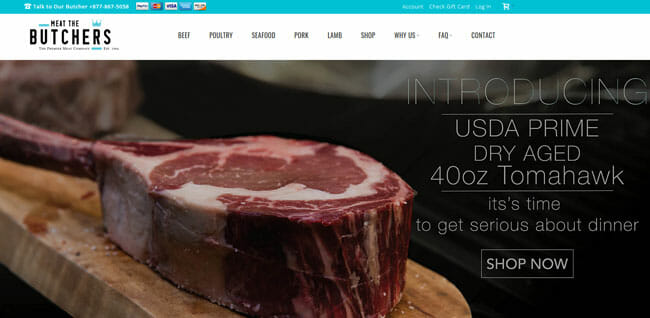 Meat The Butchers is a meat delivery service that specializes in sustainably sourced, hand-cut meat and wild-caught seafood. You can order commitment-free and get free-range chicken, grass-fed and grass-finished beef, lamb, and pork, sushi-grade seafood, and more at its online store that includes over 70 top-quality items. The items come in packs ranging from 8 ounces to 8 pounds and you can order as many of them as you wish, with no minimum limit. Shipping is free on larger orders.
7. Crowd Cow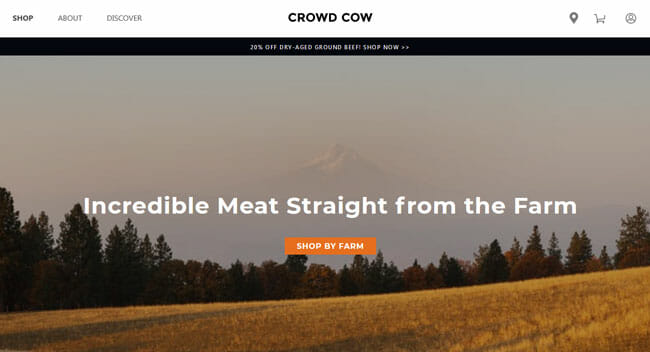 Crowd Cow is a popular meat delivery with an entirely unique concept. It sells one cow at a time to ensure maximum freshness, allowing each customer to claim a share of choice, no matter how big or small. It specializes in pasture-raised, dry-aged beef but also offers pasture-raised pork and chicken, all sourced from family-owned farms. There are 100+ items on offer and you can order anything you wish subscription-free. If you are interested in regular deliveries, you can get a pasture-raised ground meat subscription.
8. US Wellness Meats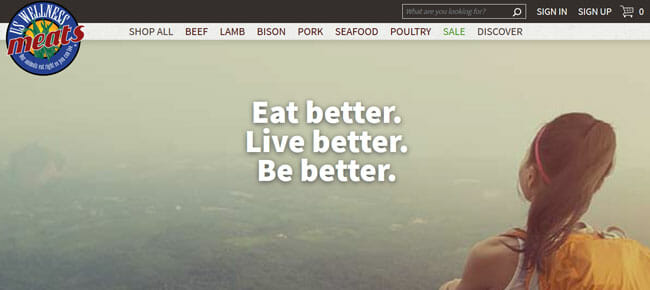 US Wellness Meats is definitely one of the best meat delivery services in the country, boasting an impressive, all-natural offer including flash-frozen and freshly chilled grass-fed beef, lamb, bison, heritage pork, wild-caught seafood, poultry, organs, fats, bones, broth, dairy, produce, nutraceuticals, healthy snacks, and even pet food. In addition to popular items like steaks and chops, it offers less common products like tallow, suet, and pemmican. Its pricing is fair, shipping is free (although handling is not), and it lets you shop as often as you wish, subscription-free, with the only limitation being the minimum order of $75 and 7 pounds of weight.
9. Kansas City Steaks


With Kansas City Steaks, premium-quality beef, pork, lamb, chicken, turkey, seafood, meals, sides, desserts, appetizers, and meaty gifts for various occasions are all just a click away. The company's offer includes more than 100 different cuts and bites and they can all be purchased with no obligations or limitations.
If you want to have delicious steaks delivered on a regular basis, you can join one of the company's money-saving monthly gift clubs. All products come with a satisfaction guarantee.
10. Moink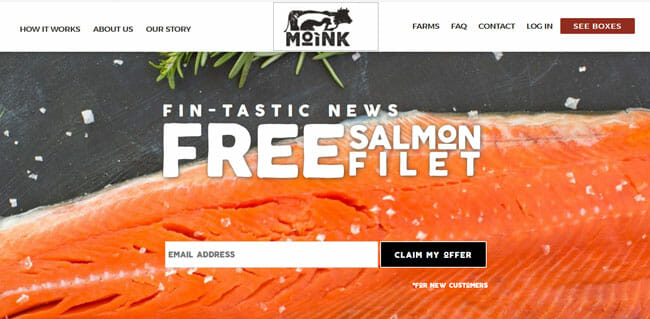 Moink is a subscription-based meat delivery that specializes in ethically sourced meat but also provides exceptional wild-caught seafood. It allows you to choose from 4 subscription types, all fully customizable.
You can get deliveries from Moink every 3-6 weeks and decide on the products you want to receive. The options include grass-fed beef and lamb, pasture-raised pork, all-natural, antibiotic-free chicken, and freshly caught seafood. The subscriptions are flexible, shipping is free, and there is a satisfaction guarantee.