Beetnik Foods Review
Advertiser Disclosure
This website features affiliate links. For purchases made via these links, we earn commissions that allow us to keep producing helpful content. To find out more
click here
.
Close
Based in Austin, Texas, and founded in 2012, Beetnik Foods is one of the finer meal delivery services that specialize in organic ready-made meals and sauces. It is designed to provide a perfectly healthy alternative to home-cooking to everyone who wants to eat well, enjoying only food that comes straight from nature. In this Beetnik Foods review, we introduce you to the variety of healthy-eating options this company offers.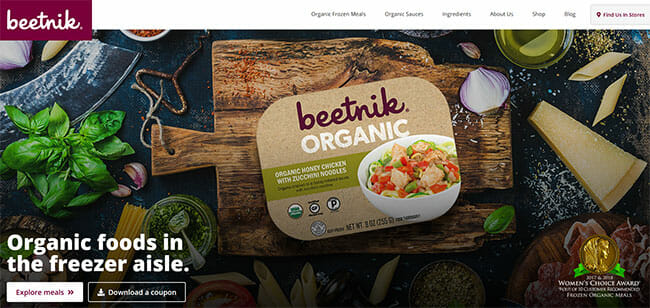 How Beetnik Foods Works
Beetnik Foods is a team of creative and dedicated food experts that constantly work on designing new meals for different kinds of diets. They exclusively use organic ingredients without any bad-for-you additives. The meals are carefully prepared, frozen at peak freshness, and delivered to your door whenever you feel like going Beetnik.
Beetnik meals are suitable for everyone who eats organic, people on the Paleo diet, and those on the Whole30 program. All meals are certified organic and free from gluten.
Ordering from this service is commitment-free. You can order as often as you want, as many meals as you want. You can choose from a variety of ready-made meals, as well as sauces and meat products. For easier ordering, Beetnik Foods also offers value packs and variety packs, which also allow you to save a bit of cash on your meals.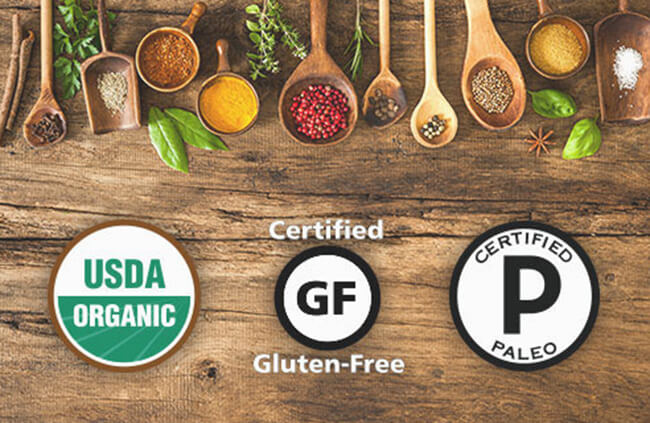 What Makes Beetnik Foods Different
Beetnik Foods is proof that frozen food can be both healthy and delicious. By using only the finest and freshest ingredients and freezing meals as soon as they are ready, it manages to preserve both the taste and freshness of each dish. As the meals are frozen, you can purchase as many of them as you want at a time and keep them in your freezer, without worrying that they will go bad. When you are hungry, just reheat and enjoy a healthy and tasty meal in no time. Simple, convenient, and delicious.
As one of the rare certified organic meal delivery services, Beetnik Foods allows you to enjoy the comfort of knowing that everything you eat is 100% clean and of premium quality, with no MSG, high fructose corn syrup, artificial colors or flavorings, hormones or antibiotics.
Thanks to the vast range of meals for different diets, you are sure to find something that suits your needs. Plus, you are not limited by a meal plan, so you can enjoy anything you want and sync your deliveries with your schedule.
Meals And Recipes
Beetnik Foods meal options
In this section of our Beetnik Foods review, we will explore the different categories you have at your disposal, so you could get a better picture of the kind of meals this company offers. The categories include single meals, meat products, pasta sauces, value packs, and specials.

Single meals include all the dishes on the company's menu, available for individual purchase. There are around 18 single-serving items on the menu at any time and you can order as many portions of each as you like. The items include Organic Grass Fed Beef Chili And Sweet Potato, Organic Shepherd's Pie With Grass Fed Beef, Organic Lemon Chicken With Cauliflower Rice, and other classics with a tiny, interesting twist.

If you want to order only meat, you can opt for Grass Fed Meatballs. If you are in the mood for pasta, you can order pasta sauces like Organic Pollo Alla Cacciatora and Organic Ragu Alla Bolognese.
With value packs, you can order 8-11 meals at once and get them at a slightly lower price. The options at your disposal include the Paleo Starter Pack, which brings you 11 delicious Paleo-friendly dishes, and the Whole Thirty Variety pack, which features 8 organic meals designed in perfect accordance with the Whole30 guidelines.
Finally, if you have plenty of space in your freezer and want to stock up on good food while saving some cash, you can opt for the company's Specials. These are larger packages including up to 2 dozen meals handpicked by the Beetnik Foods team. Usually, you can choose from 3 specials: the Spring Clean Eating special, which includes 11 organic meals, the Super Paleo Pack special featuring 24 dishes for lovers of the caveman diet, and the Super Whole Thirty Variety Pack, which contains 24 Whole30-compliant delights.
Pricing
Beetnik Foods offers meals at rather affordable prices, especially if you keep in mind how expensive organic ingredients can be. All single meals cost $7.99 per package. Meat products, like Grass Fed Meatballs, cost $9.99 per 4-serving pack. Pasta sauces cost $8.99 per 14 oz. pack.
As far as the value packs go, you can get the Paleo Starter Pack for $84.98 and the Whole Thirty Variety Pack for $62.99.
The 11-meal Spring Clean Eating special costs $79.99 while the Super Paleo Pack and the Super Whole Thirty Variety Pack specials cost $169 per 24-meal package. The company frequently offers free shipping on Specials.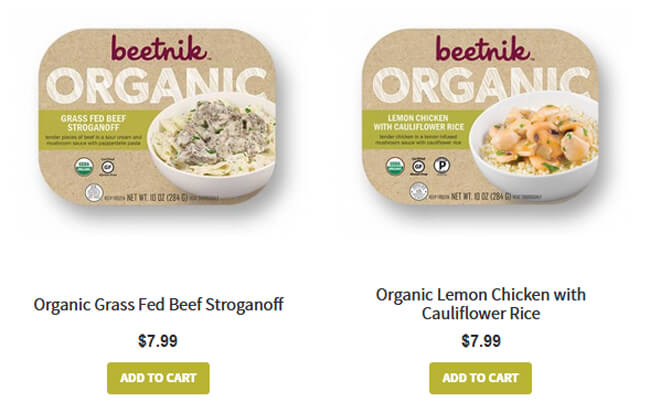 Beetnik Foods Pricing
Type
Price
Single Meals
$7.99
Meat Products
$9.99
Pasta Sauces
$8.99
Value Packs
$59.99
Variety Packs
$62.99 - $169.00
Delivery Areas
Beetnik Foods delivers throughout the continental US. At the moment, its meals are not available in Hawaii. If you live in Alaska, you can reach out to customer support and ask if it is possible to ship the meals to your area. Decisions regarding Alaska shipments are made on a case-by-case basis.
Shipping costs depend on the value of your order. If your order is worth less than $175, you pay between $15.99 and $24.99 per order. The company offers free shipping on orders over $175.
Beetnik Foods Pros And Cons
To make sure Beetnik Foods meets all your standards and expectations, it is important to know its biggest advantages and disadvantages. With a short overview of its pros and cons, you can easily decide if Beetnik Foods is the right meal delivery service for you.
Pros
Certified organic
All meals are gluten-free
Whole30 and Paleo packs available
More than reasonable prices
Commitment-free ordering
Free shipping on orders over $175
Cons
No vegetarian or vegan options
Shipping not free on all orders
Sample Dishes
With Beetnik Foods, you get delicious meals prepared by pro chefs at affordable prices. To find out what kinds of delights you will receive in your delivery, we have chosen a couple of sample dishes that accurately represents its offer and can help you decide if it is the right service for you.
Bolognese
Chicken Cacciatore
Chicken Stir Fry
Chicken Meatballs
Bottom Line
There are numerous reasons why we consider Beetnik Foods to be an excellent service. First of all, it is certified organic and 100% gluten-free. It offers handy packs for people on the Paleo diet and Whole30 program. It allows you to decide on the frequency of your deliveries and the number of meals per order and you can order multiple portions of each meal. All items on its menu come at a surprisingly good price and shipping is free on orders over $175.