Compare Prices
The following price comparison is designed to help you easily figure out which of our top-ranked Blue Apron alternatives best fits your budget. We have brought all the pricing information to one place, including the shipping costs and details about the companies' delivery areas, so you can identify the perfect fit in a single glance.
Company
Avg. Meal Price
Shipping
Delivery Areas
Sun Basket
Avg. Meal Price
Shipping Cost
$6.99
Delivery Areas
Home Chef
Avg. Meal Price
Shipping Cost
$0
Delivery Areas
Plated
Avg. Meal Price
Shipping Cost
$0
Delivery Areas
HelloFresh
Avg. Meal Price
Shipping Cost
$6.99
Delivery Areas
Green Chef
Avg. Meal Price
Shipping Cost
$6.99
Delivery Areas
Marley Spoon
Avg. Meal Price
Shipping Cost
$0
Delivery Areas
Terra's Kitchen
Avg. Meal Price
Shipping Cost
$0
Delivery Areas
Gobble
Avg. Meal Price
Shipping Cost
$6.99
Delivery Areas
Dinnerly
Avg. Meal Price
Shipping Cost
$8.99
Delivery Areas
Best Blue Apron Alternatives
What all of our top picks have in common is that they are currently the best alternatives to Blue Apron. Now it is time to discover what makes each of these meal prep delivery companies unique. Explore their distinctive features in the mini-reviews below and choose the one that best satisfies your needs.
1. Sun Basket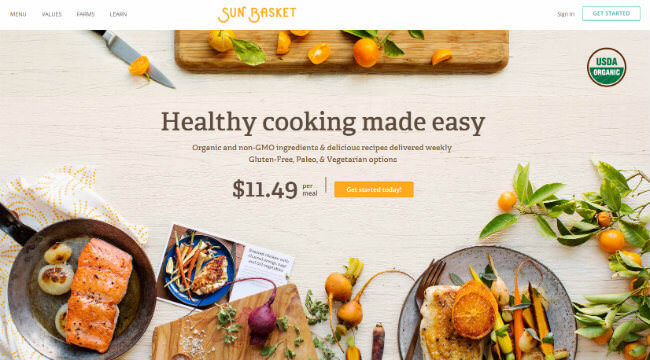 Sun Basket organic meal kit delivery service offers recipes that are as inspiring as those offered by Blue Apron, but it increases the range of menu items at your disposal to 18 gorgeous meal ideas and a dozen add-ons that come in the form of 5-minute salads, veggie snacks, sauces, and dips. It does not only offer recipes for couples and families but also covers an impressive range of special dietary needs and preferences with its 11 meal plans, including Chef's Choice, Paleo, Lean & Clean, Gluten-Free, Vegetarian, Vegan, Pescatarian, Diabetes-Friendly, Quick & Easy, Carb-Conscious, and Mediterranean.
2. Home Chef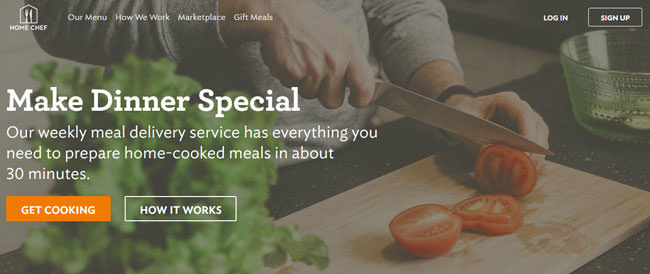 Home Chef meal box delivery comes up with 13 delicious dinner ideas every week. However, its offer includes a couple of highly interesting extras, like 5-minute lunches, smoothies, and fruit baskets. Its range of ordering options is greater than that of Blue Apron, as it allows you to order 2, 3, 4, 5 or 6 recipes for 2, 4 or 6 people. All of its recipes are wonderfully healthy and some of them are low in carbs and calories.
3. Plated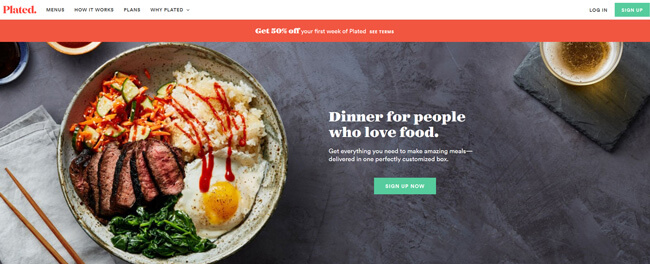 Plated's offer is similar to that of Blue Apron in that it focuses on dinner recipes and aims to satisfy the needs of omnivores, carnivores, seafood lovers, and vegetarians. On the other hand, this healthy meal kit delivery lets you choose from a wider range of weekly ideas, with 20 dinner options on the menu, along with 2 delicious desserts. You can choose between 2 and 4 recipes per week and cook for 2-4 people. The meals are usually ready in 20-45 minutes.
4. HelloFresh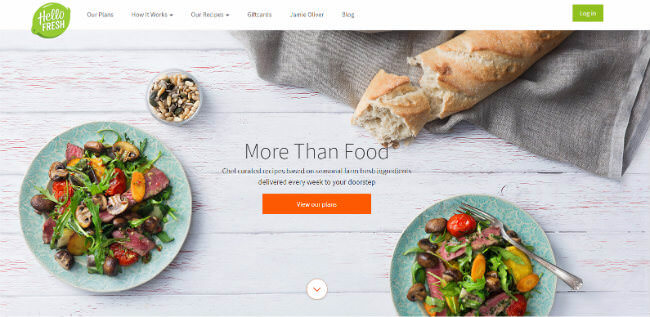 HelloFresh is a healthy meal kit delivery service that offers 3 menus, one for each of its meal plans. Its menus focus on omnivore, vegetarian, and family-friendly recipes but also include egg-free, nut-free, and dairy-free options. Following in the footsteps of the popular Blue Apron meal kit service, it has launched its very own wine club, so you can turn your delicious meals into romantic dinners and dinner parties in no time.
5. Green Chef

Green Chef boxed meal delivery offers healthy dinner ideas for 2 people and families of 4, just like Blue Apron. What makes it different from Blue Apron and most of its competitors is the unbelievable range of special diets it covers. It offers 9 meal plans, 3 of which are gluten-free certified. You can choose between the Omnivore, Carnivore, Pescatarian, Balanced Living, Gluten-Free, Plant Powered, Vegetarian, Keto, and Paleo options and switch between plans at your convenience.
6. Marley Spoon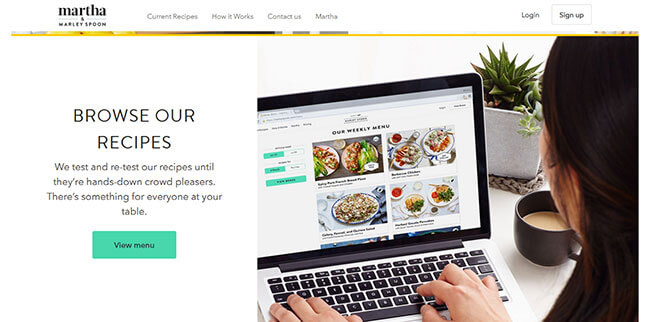 There are not many chefs who do home cooking better than Martha Stewart. Marley Spoon meal box delivery has the great advantage of cooperating with Martha, which is why its recipes may be even more impressive than Blue Apron's. All recipes comprise just 6 simple steps, they are both healthy and delicious, and you can choose from 20 gorgeous meal ideas every week, including low-carb, low-calorie, gluten-free, and dairy-free recipes.
7. Terra's Kitchen


Terra's Kitchen is a Mediterranean-inspired, healthy meal kit delivery service that lets you choose from as many as 50 meal ideas. It offers much more than just dinner recipes and lets you prepare amazingly tasty lunches, snacks, desserts, beverages, and more. The meals are ready in just 15-30 minutes. Whether you just want to eat healthily or shed a few pounds, Terra's Kitchen can be a perfectly easy and delicious choice.
8. Gobble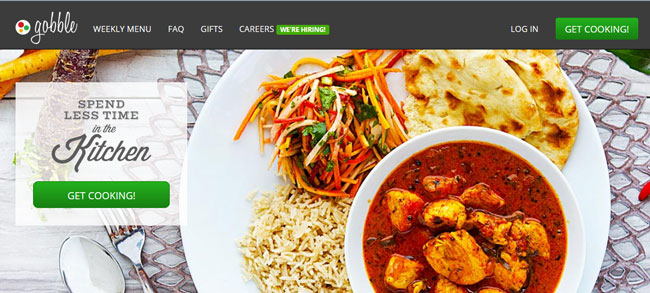 Blue Apron carefully handpicks the ingredients you get in your delivery. Gobble meal box delivery goes one step further and chops and preps the highest-quality ingredients, allowing you to reduce the time you spend in the kitchen to just 15 minutes. It offers 24 fresh dinner ideas every week suitable for 2 or 4 people. Your deliveries are tailored to your preferences and you can choose any combination of poultry, lamb, pork, beef, fish, shellfish, and vegetarian recipes. If you need more healthy food during the week, you can get the additional lunch subscription and batch-cook 6 individual lunches in just 90 minutes.
9. Dinnerly

If you find Blue Apron to be too expensive for your taste, you should definitely try Dinnerly, the cheapest meal kit service currently available. Its weekly selection of kits includes 8 tasty options and the prices are twice as low as those at Blue Apron. The ingredients are of high quality, the recipes are easy and suitable for picky eaters, and the menu often features low-carb, gluten-free, dairy-free, and vegetarian recipes.