Best Keto And Low-Carb Meal Kit Companies
When we say that the companies on our list offer the best keto and low-carb meal kits, we do not expect you to take our word for it. To help you understand why these services are considered to be the finest solutions for low-carb and keto dieters, we will now highlight the main qualities that make them superior to their competitors.
1. Sun Basket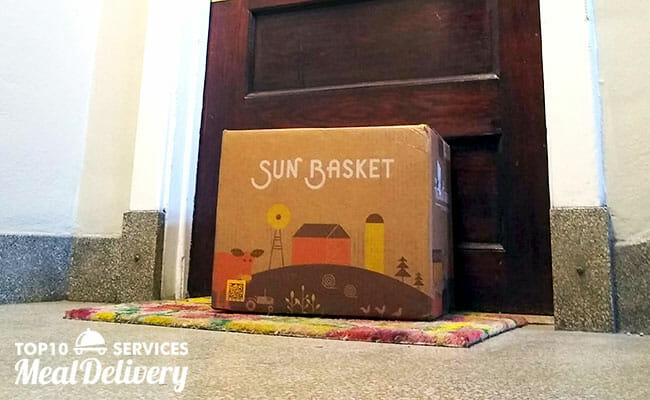 Sun Basket has an incredible team of culinary and nutrition experts, including a top San Francisco chef and a trusted in-house nutritionist. Together, they work to create low-carb meal kits that are delicious, nutritious, and include only natural and organic ingredients. Opt for Sun Basket's Carb-Conscious meal plan and easily cook perfectly satisfying meals with at least 25g of protein and no more than 25-35g of net carbs per serving.
2. Plated


Plated is a highly popular meal kit service with an amazing 22-item menu that satisfies all kinds of tastes. It offers around 6 low-carb kits per week, all nutrient-rich, carefully portioned, and designed with beginners in mind. You can expect to spend only half an hour in the kitchen with mouthwatering results. Cook 2, 3 or 4 times a week and prepare delightful dinners for 2, 3 or 4 people.
3. Green Chef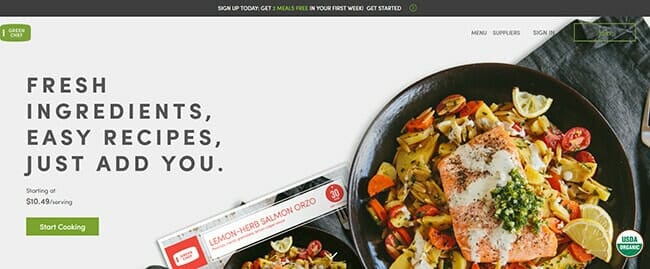 Green Chef is one of the rare meal kit services that offer dedicated meal plans for keto dieters. Every week, its Keto menu features 6 inspiring recipes that are designed in strict accordance with the rules of the ketogenic diet. You can pick any 3 recipes that suit your taste and enjoy cooking with certified organic ingredients. Green Chef's keto recipes are impressively varied and originate from the most famous world cuisines. The best of all is that they usually take just about half an hour to make.
4. Terra's Kitchen


Terra's Kitchen is a healthy boxed meal delivery that offers both low-carb and strictly keto meal kits. Its recipes are suitable for virtually all cooking skill levels and require you to spend only 15-30 minutes in the kitchen. Its ingredients are pre-portioned and pre-prepped and its menu includes a variety of chef-crafted meal ideas that are both delicious and low in carbs. With Terra's Kitchen meal kits, sticking to a carb-restricted diet can be effortless and tastier than you imagine.
5. Gobble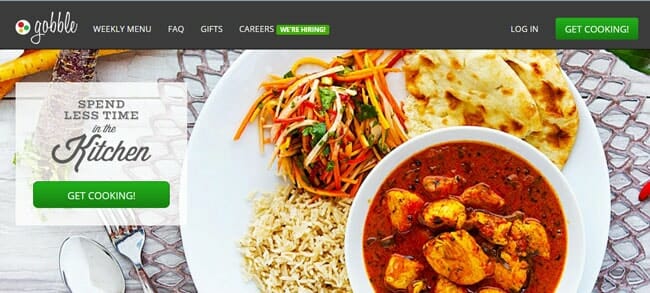 Gobble is a great choice for low-carb dieters who do not have much time to cook but still want to eat healthily. This convenient meal kit service provides surprisingly easy low-carb recipes and quality ingredients that are not only perfectly portioned but also chopped, sliced, trimmed, marinated, and even par-cooked. Whether you prefer meat, seafood or veg, Gobble can help you cook up a low-carb delight in just 10 to 15 minutes.