Yumble VS Little Spoon Comparison
Advertiser Disclosure
This website features affiliate links. For purchases made via these links, we earn commissions that allow us to keep producing helpful content. To find out more
click here
.
Close
Choosing between Little Spoon and Yumble, you are faced with a rather difficult task. Both services have unique qualities that make them highly popular among hungry customers nationwide. However, that does not mean that the choice is impossible to make, as one of these services does have a bit more to offer. Our Little Spoon VS Yumble comparison below allows you to discover what it is that makes these two services different from each other, as well as which one constitutes a better choice.

Fresh, Healthy, Organic Baby Food
VS

Fun & Healthy Meals For Kids
Highlights

Little Spoon provides fresh, organic baby blends designed by experts on feeding toddlers and children, suitable for babies aged 4 months and older, and available within flexible and affordable meal plans.
Price Range:

$

Average Price Per Meal:

$3.15

Shipping Cost:

$0

Delivery Area:

48 states

Yumble offers organic, allergy-friendly, ready-to-eat meals for children aged 1 to 12, available within customizable, budget-friendly meal plans.
Price Range:

$$

Average Price Per Meal:

$7.49

Shipping Cost:

$0

Delivery Area:

26 states
Compare Features

Best For
Best for moms and dads who wish to support their children's development with optimized nutrition
Menu/Meal Plans
Little Spoon is not a traditional meal delivery service, so it doesn't feature a menu.
Recipes/Meal Options
Little Spoon offers its patrons 26 baby blends to choose from.
Meal & Recipe Variety
The Little Spoon menu includes baby blends recommended for use from 4, 6, 8 and 12 months of age. The blends mostly focus on organic produce and healthy herbs and grains. The menu includes vegan-friendly, vegetarian-friendly, gluten-free, dairy-free, low-sugar, and low-fat blends.
Food Quality
Little Spoon baby blends are made fresh and kept fresh with the use of cold pressure (HPP). They exclusively contain natural, non-GMO foods and they are USDA-certified organic by CCOF. The blends are free from preservatives, additives, and artificial substances of any kind.
Nutritional Value & Portion Size
All Little Spoon baby blends are designed in consultation with a professor of pediatrics, a pediatrician, and a registered dietitian and certified dietitian nutritionist, ensuring optimal nutritional value and portion size.
Subscription Flexibility
With Little Spoon, you can change, pause or cancel your subscription plan at any time. The deadline for changing your order is 3pm EST the Saturday before your next delivery.
Refunds
Little Spoon doesn't offer refunds.

Best For
Best for busy parents looking for an easy way to feed their kids healthy, delicious foods
Menu/Meal Plans
Yumble features one menu for its patrons to choose from.
Recipes/Meal Options
Yumble has around 20 recipes on its menu.
Meal & Recipe Variety
Yumble offers organic lunches, dinners, and snacks that can double as healthy breakfasts. The meals are designed with the nutritional needs and tastes of children in mind and include omnivore, vegetarian, egg-free, gluten-free, and dairy-free meals, as well as meals free from tree nuts, peanuts, and coconuts. Most meals include an entree, grains, and vegetables and they occasionally feature a dipping sauce.
Food Quality
Yumble exclusively uses clean, natural, and organic ingredients that are farm-fresh and locally sourced. The meat is always free from antibiotics and hormones. All meals are free from preservatives and refined sugars.
Nutritional Value & Portion Size
Yumble bases serving sizes on the recommendations of the American Academy of Pediatrics and makes sure that all of its meals are nutritionally balanced and nutrient-dense in order to adequately support your child's development. If you are ordering for a child over the age of 12, you may need to increase the number of meals/portions per week.
Subscription Flexibility
With Yumble, you can make changes to your order, skip a week or pause/cancel your subscription at any time. The weekly cutoff day for editing your order is Wednesday at noon EST.
Refunds
For any information about refunds, you should contact Yumble directly.
Compare Plans & Pricing

Little Spoon Plans & Pricing
Blends
Blends per day
Weekly price
Price per blend
1
$24.43
$3.49
2
$44.94
$3.21
3
$57.54
$2.74

Yumble Plans & Pricing
Yumble meal prices
Meals per week
Price
Price per meal
6
$47.94
$7.99
12
$89.88
$7.49
24
$167.76
$6.99
Suitable For

Meals For Families
Meals For Kids
Meals For Seniors
Meals For One

Meals For Families
Meals For Kids
Meals For Seniors
Meals For One
Compare Meal Options

Vegetarian Meals
Vegan Meals
Paleo Meals
Keto Meals
Low-Carb Meals
Low-Fat Meals
Meals For Diabetics
Gluten-Free Meals
Organic Meals
Weight Loss Meals

Vegetarian Meals
Vegan Meals
Paleo Meals
Keto Meals
Low-Carb Meals
Low-Fat Meals
Meals For Diabetics
Gluten-Free Meals
Organic Meals
Weight Loss Meals
Compare Sample Meals

Beet Tahini Chickpea-Apple Brown Rice Cardamom
Pea Apple White Bean Butternut Squash Sage Millet Ground Chia
Pea Carrot Apple Dill Coconut Oil
Red Lentil Chickpea Apple Curry Coconut Milk

Cheeseburger
Chili
Grilled Chicken Strips
Tacos
Compare Extras

A La Carte Menu
Gift Cards
Marketplace

A La Carte Menu
Gift Cards
Marketplace
Compare Customer Reviews

Submitted By Fatima Fidan on 09/02/2019

So disappointed with my experience here. I tried Little Spoon for 2 weeks because I really wanted to give my child the very best but meal after meal, my baby just gagged and spit the food out even though he will eat up any pouches I give him. I was told I had until a specific date to cancel so I waited until the last minute to really give the food a chance. When I went to cancel, they told me I had to take the next order because I didnt cancel by 2pm on the day of cancellation. I was never told that so now I am stuck with $54 dollars worth of food coming my child wont eat. What is really crap is that if it is freshly made, why do I need to cancel 5 days ahead.

Submitted By Rick on 06/18/2019

We have been using Little Spoon for 4 months now and I'm so grateful for all they do. Once we had shipping issues (we forgot to update our address while we were on vacation) and the customer service team took care of it immediately. As a work from home dad who is pretty inexperienced in the kitchen, we are really happy to be able to feed our son fresh, organic food without having to spend a ton of time driving to the grocery store and blending the food at home. We tried some pouches but the quality was obviously lacking, and every flavor from Once Upon a Farm tasted like lemon. Our little dude gobbles up every single container and I'm pretty confident that we have an adventurous eater on our hands now thanks to Little Spoon!

Submitted By Tatum on 06/17/2019

LOVE Little Spoon! I'm a busy mom of two who works full time and in school! This service helps provide the best nutrition for my little girl! I'm the past 4 months my daughters love for food and different flavors has increased sooo much! Her fave Blends are the ones with Beets! Their customer service team is superb! They are always quick to help and trouble shoot any issues that arise! They seem to be real moms who really care and stand behind their product! We love Little Spoon and plan to be long time customers!

Submitted By Matt Ceran on 06/10/2019

My baby LOVES Littlespoon. We've tried Nurturelife & others, and nothing really compares. So fresh, organic and the variety is incredible. My baby eats better than I do! Lots of love to Little Spoon thanks for making parenting so fun & easy!

Submitted By Shauna on 11/28/2019

I used to love these meals - they were delicious (pineapple rice!) and nutritious. There was lots of variety. But in the past 6 months to a year it really feels like the options have degraded and the quality isn't as good. My kids used to love the protein poppers but whatever change they made - now they won't touch them. The veggies now seem to consist mostly of cheesy rice or mashed potatoes (are those really vegetables?). Before I felt like my child's palate was being pushed to explore a little which would help increase the options for picky eaters over time but now it all seems too bland. I'm also annoyed as a working parent that my options are 6 or 12 meals for a subscription. I only need 5 or 10 meals, we eat as a family on the weekends, so now I'm throwing out 2 meals a week.

Submitted By Petya on 04/27/2019

The food does not taste good. The veggies were over steamed and sour, the rice was dry and hard. I was customer for 2 weeks and have discontinued.

Submitted By Rebecca on 13/02/2019

Yumble is such a scam. My kids didn't like the foods (I don't blame them), and I canceled after two weeks. Apparently if you cancel with a reason of "picky eater", you have to also "opt out" of their "picky eater club" offer. This is not obvious and now I was just sent more gross food, and my concern about getting a refund is going unanswered. Do not recommend!

Submitted By Evelyn McConnell on 10/17/2018

Great quality, really creative and diverse, I am just a bit unhappy with the portions. My 8-year-old has a big appetite and quite often he asks for a snack soon after he finishes the meal. He always says he feels full, but I'd like it if the portions were just a bit larger, just to avoid snacking. Still, I could never get him to eat all the veggies and I'll definitely keep ordering, these guys really know what they're doing and they seem to understand my kid's taste better than I do :)
Winner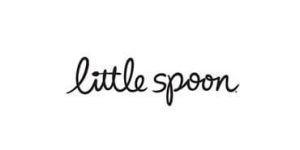 Little Spoon is a meal delivery service for babies that provides fresh, organic baby blends and creates its products in cooperation with experts on feeding babies and toddlers. In this review, we cover everything from the quality and variety of the blends to Little Spoon cost. Learn what others have to say in user-written Little Spoon baby food reviews.