Trifecta Nutrition VS Pete's Paleo Comparison
Advertiser Disclosure
This website features affiliate links. For purchases made via these links, we earn commissions that allow us to keep producing helpful content. To find out more
click here
.
Close
Bring some freshness and creativity to your everyday meals by picking a great meal delivery service. Both services offer innovative and healthy meals at reasonable prices. Check out our comprehensive Pete's Paleo VS Trifecta Nutrition comparison to learn more about both services and choose the best option for your family.

A major treat for Paleo food-lovers
VS

Highlights

Pete's Paleo allows you to enjoy delicious organic chef-prepared Paleo meals and decide on everything from meal selection and quantity to portion size and delivery frequency.
Average Price Per Meal:

$20.50

Shipping Cost:

$0

Delivery Area:

50 states

Trifecta Nutrition allows you to enjoy ready-made organic meals that suit your lifestyle and create budget-friendly custom meals of your own by ordering precooked ingredients from the a la carte menu.
Average Price Per Meal:

$20.50

Shipping Cost:

$0

Delivery Area:

50 states
Compare Features

Best For
Best for Paleo lovers and people on high-protein, low-carb diets
Menu/Meal Plans
With Pete's Paleo, you can choose from its Weekly Menu, Lite Menu, and Eat What You Love Menu. You can also opt for its 21-Day Sugar Detox.
Recipes/Meal Options
If you opt for Pete's Paleo Weekly Menu, you can receive 5, 10 or 14 meals every week or every other week. With Pete's Paleo Lite Menu, you will receive 7 meals every week or every other week. If you choose the Eat What You Love Menu, you can choose from 16 meal options on the menu every week. You can recieve 7, 14 or 21 meals with the 21-Day Sigar Detox.
Meal & Recipe Variety
All meals on the Pete's Paleo menu are organic, gluten-free, dairy-free, soy-free, and Paleo-friendly. The service also offers keto-friendly, vegetarian, light, and low-carb meals, as well as AIP-friendly, sugar-free, and low-FODMAP dishes.
Food Quality
Pete's Paleo closely works with its farmers and suppliers to provide its customers with food of the absolute highest quality. It uses only organically grown produce free on GMOs or any other harmful substances and pasture-raised and grass-fed meat. Its food contains no dairy, soy or gluten.
Nutritional Value & Portion Size
Every Pete's Paleo meal includes 5 to 5.5 oz. of protein and two 4 oz. sides, which should satisfy a diner with a healthy appetite. If you need more food, you can double the protein or add an extra side. The average calorie count is around 500 calories and the meals contain just the right quantities of fat, protein, and carbs.
Subscription Flexibility
With Pete's Paleo, you can skip a week, change your order or cancel anytime. All changes to your order must be made by Monday at midnight of the week that you're scheduled to receive your order. Keep in mind that subscription plans can be paused or modified up to 3 times per quarter. Any additional changes come with a $15 administrative fee per request.
Refunds
For information about returns and refunds, you must contact Pete's Paleo directly.

Best For
Best for active individuals who want to eat healthily with zero effort
Menu/Meal Plans
Trifecta Nutrition offers 5 meals plans, including Clean, Paleo, Classic, Vegetarian, and Vegan.
Recipes/Meal Options
With Trifecta Nutrition, if you go with one of the meal plans, you can opt to receive 2-4 meals per day for 5-7 days a week. The company's a la carte menu has more than 30 items.
Meal & Recipe Variety
Trifecta Nutrition offers Paleo, vegetarian, vegan, classic, and clean, minimally processed meals. In addition to fully prepared meals, it offers precooked proteins, carbs, and veggies that can be bought in bulk and freely combined and seasoned to taste. All meals on the menu are organic and free from gluten, dairy, and soy.
Food Quality
Trifecta Nutrition delivers meals made of the highest-quality ingredients, all of which are USDA-certified organic. Its meals are fresh, never frozen, fish and seafood are wild-caught, and all meat is grass-fed. All meals are free from processed foods and artificial ingredients.
Nutritional Value & Portion Size
Trifecta Nutrition meals are optimally balanced and rich in fiber, protein, and healthy monounsaturated and polyunsaturated fats. They rarely contain added oil and the oil used is of the highest quality. Portion size is carefully calculated and satisfies the needs of adults with an active lifestyle.
Subscription Flexibility
With Trifecta Nutrition, you can edit, skip, pause or cancel your order whenever you want. The cutoff day to make changes to your order is the Friday a week before your expected delivery.
Refunds
Trifecta Nutrition may issue a refund or credit if you are not satisfied with your order.
Compare Plans & Pricing

Pete's Paleo Plans & Pricing
Standard
Number of meals
Price
Price per meal
5
$123.00
$24.60
10
$189.00
$18.90
14
$249.00
$17.78
Family Plan (4 servings)
Number of meals
Price
Price per meal
5
$324.00
$12.90
Vegetarian
Number of meals
Price
Price per meal
10
$129.00
$12.90
Pete's Paleo Lite
Number of meals
Price
Price per meal
7
$99.00
$14.14
21 Day Sugar Detox
Number of meals
Price
Price per meal
7
$147.15
$21.02
14
$241.65
$17.26
21
$315.00
$15.00

Trifecta Nutrition Plans & Pricing
Clean and Paleo
Meals per day
Days per week
Price per week
Price per meal
1
7
$108.43
$15.49
2
5
$149.90
$14.99
2
7
$209.86
$14.99
3
5
$214.35
$14.29
3
7
$300.09
$14.29
Vegetarian
Meals per day
Days per week
Price per week
Price per meal
2
5
$115.90
$11.59
2
7
$162.26
$11.59
3
5
$161.85
$10.79
3
7
$226.59
$10.79
Vegan
Meals per day
Days per week
Price per week
Price per meal
2
5
$113.90
$11.39
2
7
$159.46
$11.39
3
5
$161.85
$10.79
3
7
$226.59
$10.79
Suitable For

Meals For Families
Meals For Kids
Meals For Seniors
Meals For One

Meals For Families
Meals For Kids
Meals For Seniors
Meals For One
Compare Meal Options

Vegetarian Meals
Vegan Meals
Paleo Meals
Keto Meals
Low-Carb Meals
Low-Fat Meals
Meals For Diabetics
Gluten-Free Meals
Organic Meals
Weight Loss Meals

Vegetarian Meals
Vegan Meals
Paleo Meals
Keto Meals
Low-Carb Meals
Low-Fat Meals
Meals For Diabetics
Gluten-Free Meals
Organic Meals
Weight Loss Meals
Compare Sample Meals

21 Day Sugar Detox
Black-Pepper-Tenderloin-with-Golden Beets and Sauteed Spinach
Coconut Curry Chicken Stew
Petes Paleo Meals

venison
Shrimp
Beef
Ahi Tuna
Compare Extras

A La Carte Menu
Gift Cards
Marketplace

A La Carte Menu
Gift Cards
Marketplace
Compare Customer Reviews

Submitted By Allison on 05/19/2019

Received a shipment a month or so ago that arrived warm. I mean this smelled bad inside the box. I threw the entire box away. Tried to get a refund, which turned into a massive ordeal. Sarah was so rude. We've ordered a ton from them in the past but I never will again in the future. For my family, customer service is the most important. If you're big on customer service like I am, I would suggest finding meals elsewhere

Submitted By Charles W. Burkett on 03/07/2019

I've used this service for a while now and think that it's been been good. I had elected to try their double portions option and it was a good value as I received a double portion but not quite at double the price. The double portions, instead of coming in their traditional plastic plate, came in separate bags, which made it easy to use as much as you wanted and save the rest if you were not that hungry.I decided to order again, but received only the normal sized plastic plates. When I called to get the error corrected, I was informed that the plates which had the normal portions, were now holding the double portion.While there was a little for food stuffed onto the plates, it was not a double portion.I complained and had an email from Sarah, who identified herself as one of the owners, who basically told me that my eyes were wrong and it was a double portion.Obviously I'm disappointed for two reasons. One, the customer service is lacking but more importantly, two, that they would take advantage of a happy customer like this.Very disappointed.

Submitted By Sevy Gambs on 01/01/2018

I ordered my first shipment and did not realize the meals would be delivered not froze. One meal was partially frozen. I threw all meals away and asked my account be cancelled. I did not ask fr a refunds, as I threw the meals in the trash without fist calling and speaking with someone. I accept full responsibility for that mistake. However, I sent a total of 8 emails and three instant messages requesting cancellation of my account over a 3 day period without a response. I received an email letting me know my new order is being processed and my account has been charged. As a consumer Pete's Paleo website make it impossible to cancel ones account or stop shipment of an order without having to take additional time to submit an email or call. I can't speak to the quality of the meals, but do not recommend engaging their service unless you have time to dispute charges and take time out of your busy day to continuously follow-up with requests.

Submitted By Aiden West on 07/05/2017

21-day sugar detox changed my life! I've lost 15 pounds on the first run and I'm preparing for another round! And after the first week I stopped having those monstrous pizza and candy cravings!

Submitted By Amanda Cervantes on 05/11/2019

Horrible company ethics. I posted a comment on one of their Instagram posts warning someone else about the horrible service but they deleted it. I'll start from the beginning though. Ordered my first meal delivery about a month ago. Took a week to get it in which I understood. Upon arrival I got everything delivered correctly with my order of 3 vegan meals daily for 5 days. Second delivery was due a week later on a Friday but come Friday I got an email saying delayed until Saturday, Saturday came and got another email saying Tuesday. They apologized and said they would throw in a pound of free vegan protein. So I get my order that Tuesday and it's missing all my breakfasts and the pot that "free" protein in place of a whole meal. Contacted them and they said sorry again and they would refund my breakfasts. So now I'm on my third billing and food is scheduled to be in on Friday again. Thursday comes and they say my food will be late again so I decide I'm done and want to cancel. They apologize again and say that the third order will be refunded and will be delivered on Saturday. Today is Saturday and I just get my food and open it to find there are no breakfasts at all and instead there are only 10 meals and 9 of the 10 are just 3 meals repeated 3 times and look horrible. Overall they have no real concern with making things right. Their main concern is looking good on Instagram. The meals I got were vegan and I've eaten vegan for years and never had anything so bland and watery. All the meals are both under and over cooked at the same time. The grains (rice and quinoa) are undercooked and hard and the veggies are like they just threw frozen vegetables in the container and let them thaw. The sauces are always sour and just off tasting. There were more than half that I had to just get through in hopes that it would help on my weight loss. Bottom line is for a meal prep delivery to help you stay on track they are failing when you aren't getting meals on time or even the correct amounts of meals. They have strayed me from meal prep companies as I feel now I could be more dependable than having a company take my money and not give me what I'm ordering in the first place.

Submitted By Carly on 05/02/2019

For the love of God don't get this awful food. I did the a la carte option, because protein is my only issue. I did 6 proteins, my thought was freeze 3 and that leaves me with 3 a week to choose from, 2 orders a month. Not a bad deal. The food comes cooked which is why i wanted to try this as opposed to others. But its DISGUSTING. The only way I could eat it was to re-season it and heat it up on the stove. i will say the salmon and cod were fine once I did this. Drier than i would have it if i cooked it myself, but that's something you sacrifice for the convenience of this service. But nothing could save any of the beef products I got (patties, flat iron steak, venison) or the chicken. For lunch, i didn't have the option of re-seasoning and heating it up on the stove because I was at work, so i could only microwave and OMG I wanted to gag. Just packing the venison, looking at it knowing that was my lunch literally made me nauseous for 2 hours in the morning. I pretty much had to wrap whatever meat it was in a tortilla and dip it in sauce and shove it down as fast as possible so that i couldn't tell what I was eating just to get through it.Then its the system. Everything is done a week in advance. So you order it one friday, u get it the next friday and that same friday they charge you for the next week. You literally don't even get to try your food before you've already paid for the next order so really hope you like everything! I tried to cancel and apparently had it timed wrong so couldn't get out of my last purchase, even though not only did I NOT want it because I didn't want to eat it, I was getting ready to leave for a 4 month deployment so even if I just put it in the freezer like the customer service girl told me to, its only good for 3 months in the freezer. So its pretty much going to waste because I highly doubt anyone will want to take it off my hands after they see it because it doesn't even look very appealing (should've been my first clue). They refunded me 20% which is better than nothing but with how much it costs, wasn't much at all.I wanted to try something new, my lack of understanding in their payment schedule dearly cost me in the end, cant really blame anyone but myself on that, but its a horrible system. Just cook your food, or try someone else. People told me it was awful and I just HAD to see for myself, lesson learned.

Submitted By Daniel on 03/16/2019

I have to take issue with your generally positive review. First, you can make a subscription but you can't count on what you ordered being what ships. For example, I subscribed to the 5-day paleo meal plan; but what was delivered was 4/5 days of the clean meal plan and 2 random meals. You want to talk to customer support to find a way to make things right? Ha! They completely ignored my zendesk chat, and literally hung up on me when I called. You also can't cancel your subscription from the website; they make you call the number and then just hang up on you. Believe me when I tell you, you'll want to find a different meal prep service!

Submitted By Stephanie Elliott on 03/12/2019

I have subscribed to several meal plan services this year in attempts to find the perfect match for me. I was so very hopeful that Trifecta would meet my needs for vegetarian (I try to stick to no meat during weekdays), unfortunately it is the WORST tasting food I have ever had. And I am not exaggerating. The first coconut curry rice veggie meal I had tasted like NOTHING. Like it was only texture, to the point where I was convinced that the company had just forgotten sauce. Moving on to meal number 2 quinoa and veggies...so salt, so sauce, just some veggies with quinoa. Moving on to my lunch today...it was literally a bunch of mush...the only identifiable items were mushrooms and olives. I literally took bites and just swallowed. I would scour the Internet for something (anything) better than what Trifecta offers.
Winner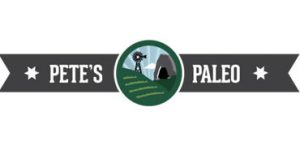 Pete's Paleo is a meal delivery service that is committed to providing amazing Paleo dishes made with superior organic ingredients. They offer great meal plans, ready-to-eat meals for two major Paleo programs, their own bone broth and bacon and useful reading material and YouTube videos for anyone who wants to learn more about Paleo diet and cooking.