Trifecta Nutrition VS Mom's Meals
When choosing between two such amazing services like Mom's Meals and Trifecta Nutrition, you need to take a good look at all the little details that may make one superior to the other. The goal of this Mom's Meals VS Trifecta Nutrition comparison is to provide an objective assessment of the quality of both services based on the degree to which they satisfy all the major criteria for meal delivery comparison. View the scores they received on every criterion, take a look at their most prominent features side by side, and discover which one of them has done more to ensure your complete satisfaction.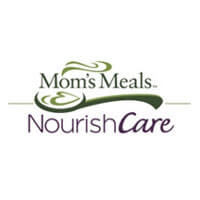 Healthy Meals For Independent Living
VS

Highlights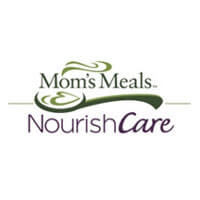 Mom's Meals delivers budget-friendly, home-style meals to the homes of people who have special dietary requirements due to illnesses or old age.
Average Price Per Meal:

$6.99

Shipping Cost:

$14.95

Delivery Area:

48 states

Trifecta Nutrition allows you to enjoy ready-made organic meals that suit your lifestyle and create budget-friendly custom meals of your own by ordering precooked ingredients from the a la carte menu.
Average Price Per Meal:

$14.99

Shipping Cost:

$0

Delivery Area:

50 states
Compare Features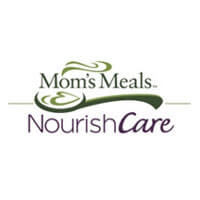 Best For
Best for seniors, individuals recovering from an illness, and persons who are managing a chronic disease
Menu/Meal Plans
Mom's Meals offers 4 programs, including LTSS/HCBS (Long Term Services and Support/Home and Community Based Services Program), Chronic Care, Post-Discharge Care, and Self Pay.
Recipes/Meal Options
Mom's Meals provides up to 60 meal choices per week, depending on the program.
Meal & Recipe Variety
Mom's Meals offers low-carb, low-fat, heart-friendly, diabetic-friendly, renal-friendly, gluten-free, vegetarian, lower-sodium, and pureed meals, as well as cancer support meals and nutritionally balanced meals for a healthy lifestyle. The service provides breakfasts, lunches, and dinners. The meals generally include classics and exotic dishes do not appear on the menu often.
Food Quality
Mom's Meals promises to use only high-quality ingredients in order to ensure that its dishes are healthy, tasty, and nutritious. Its meals are prepared in kitchens that are USDA-inspected for quality and safety and they are delivered fresh and cooled in custom-designed containers.
Nutritional Value & Portion Size
Mom's Meals offers healthy, nutritionally balanced meals and follows dietary guidelines for different health conditions, taking into account the specific dietary requirements of its customers. The portions are not large, but they are adequate .
Subscription Flexibility
With Mom's Meals, you can order meals each week or opt to have your weekly or bi-weekly deliveries auto shipped. You can change, pause or cancel your subscription at any time, but you must notify the company by 1 PM Eastern Time the Friday before the next delivery date.
Refunds
Mom's Meals does not issue refunds for any meals that have already been delivered.

Best For
Best for active individuals who want to eat healthily with zero effort
Menu/Meal Plans
Trifecta Nutrition offers 5 meals plans, including Clean, Paleo, Classic, Vegetarian, and Vegan.
Recipes/Meal Options
With Trifecta Nutrition, if you go with one of the meal plans, you can opt to receive 2-4 meals per day for 5-7 days a week. The company's a la carte menu has more than 30 items.
Meal & Recipe Variety
Trifecta Nutrition offers Paleo, vegetarian, vegan, classic, and clean, minimally processed meals. In addition to fully prepared meals, it offers precooked proteins, carbs, and veggies that can be bought in bulk and freely combined and seasoned to taste. All meals on the menu are organic and free from gluten, dairy, and soy.
Food Quality
Trifecta Nutrition delivers meals made of the highest-quality ingredients, all of which are USDA-certified organic. Its meals are fresh, never frozen, fish and seafood are wild-caught, and all meat is grass-fed. All meals are free from processed foods and artificial ingredients.
Nutritional Value & Portion Size
Trifecta Nutrition meals are optimally balanced and rich in fiber, protein, and healthy monounsaturated and polyunsaturated fats. They rarely contain added oil and the oil used is of the highest quality. Portion size is carefully calculated and satisfies the needs of adults with an active lifestyle.
Subscription Flexibility
With Trifecta Nutrition, you can edit, skip, pause or cancel your order whenever you want. The cutoff day to make changes to your order is the Friday a week before your expected delivery.
Refunds
Trifecta Nutrition may issue a refund or credit if you are not satisfied with your order.
Compare Plans & Pricing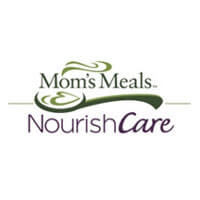 Mom's Meals Plans & Pricing
Mom's Meals Pricing
Meal
Price per meal
Individual meals
$6.99
Pureed
$7.99

Trifecta Nutrition Plans & Pricing
Clean and Paleo
Meals per day
Days per week
Price per week
Price per meal
1
7
$108.43
$15.49
2
5
$149.90
$14.99
2
7
$209.86
$14.99
3
5
$214.35
$14.29
3
7
$300.09
$14.29
Vegetarian
Meals per day
Days per week
Price per week
Price per meal
2
5
$115.90
$11.59
2
7
$162.26
$11.59
3
5
$161.85
$10.79
3
7
$226.59
$10.79
Vegan
Meals per day
Days per week
Price per week
Price per meal
2
5
$113.90
$11.39
2
7
$159.46
$11.39
3
5
$161.85
$10.79
3
7
$226.59
$10.79
Suitable For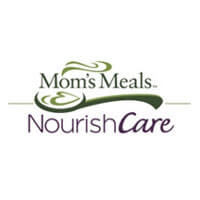 Meals For Families
Meals For Kids
Meals For Seniors
Meals For One

Meals For Families
Meals For Kids
Meals For Seniors
Meals For One
Compare Meal Options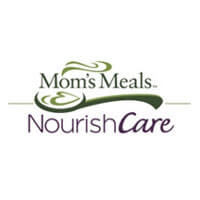 Vegetarian Meals
Vegan Meals
Paleo Meals
Keto Meals
Low-Carb Meals
Low-Fat Meals
Meals For Diabetics
Gluten-Free Meals
Organic Meals
Weight Loss Meals

Vegetarian Meals
Vegan Meals
Paleo Meals
Keto Meals
Low-Carb Meals
Low-Fat Meals
Meals For Diabetics
Gluten-Free Meals
Organic Meals
Weight Loss Meals
Compare Sample Meals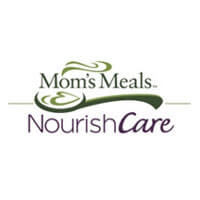 Brown Sugar Peach Oatmeal and Turkey Sausage Links
Mini Pancakes and Colby Cheese Omelet
Scrambled Eggs, Andouille Sausage and Potatoes
Vegetable Egg Scramble and Peaches with Cherries

venison
Shrimp
Beef
Ahi Tuna
Compare Extras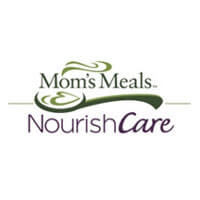 A La Carte Menu
Gift Cards
Marketplace

A La Carte Menu
Gift Cards
Marketplace
Compare User Reviews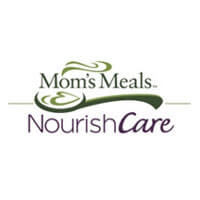 Submitted By Teresa appleton on 09/21/2018

Love moms meals. Food is great. Im not going to be rude buy the people giving bad rude reviews need to cook their own meals . or go to a drive thru. How about try meals on wheels. You all complain and complain. Go buy food elsewhere.

Submitted By Sam on 07/10/2018

Worst customer service - they are, actually, HOSTILE, NASY, RUDE, just AWFUL. Constant problems with delivery. Meals are too sugary, not for diabetics, like me. Don't go with this company!

Submitted By joan lane on 06/22/2018

Customer service with this company leaves a great deal to be desired. Representatives were short and confusing and gave me confusing and wrong information. I'm on a waiver program that provides the meals. I called to get information on placing an order and was told I could order over the phone or online or via fax. I asked about a diabetic menu...was told they didn't have one....then found one when I went to place the order online. So I selected my order, when to check out and it asked for payment information. I called back to customer service to find out how to proceed and was told as a waiver client I couldn't order online. Exasperated, I started to give my order over the phone only to be told I couldn't order some of the items because the diabetic menu was only available in certain locations. I literally had a headache and was so confused by the time I hung up the phone.

Submitted By mimi on 07/27/2018

I'm diabetic as well. What is the waiver program though? How can I get it?

Submitted By Samantha on 09/13/2018

I just started ordering from Trifecta, and so far I LOVE it. I've managed to eat healthier this week than I have in a long time, and I know if I continue on this path I'll definitely be seeing some weight loss results. At first I was apprehensive because of the price, plus I've had some meal delivery food in the past that has tasted kind of "meh", but I've really enjoyed all the meals I've tried! They're surprisingly good, and taste just like home-cooked meal prep food, but with a little extra attention to flavor detail that I rarely have time to care about when batch-cooking for the week. As far as the price goes, I've saved a TON of time that I would have normally spent meal planning, grocery shopping, and cooking on my weekends. I honestly feel kind of liberated. This is the easiest nutrition plan I've ever followed, and I'm loving the time back. The convenience of these meals it making it much easier for me to say "no" to crappy fast food, etc. that I shouldn't eat. Bonus- their customer service is on point- the chat tool on the website is amazing.

Submitted By D L Williams on 08/22/2018

Wanted to like the food but only 2 out of 7 were edible. The chicken was a little too pink and was rubbery, the steak dish was tough. Alas, will keep trying for a a frozen food delivery company where food is very good.

Submitted By Ashley B on 07/21/2018

Delivery is consistent but so are the meals. Unfortunately there is not any diversity of flavor of the food. Very few types of veggies and spices are used. Food became bland after the first week.

Submitted By Erika on 06/14/2018

I really wanted to like Trifecta. I have two teenage boys and a husband that eat very substantial meals, that I enjoy cooking. But I need to lose a few pounds, which is tough when I am always cooking meals for my family. Our family eats a very healthy, 100% organic diet and it seemed like this would be a good service for me to eat a smaller meal, while continuing to cook for my family. I ordered the vegan plan because, although I am not vegan, I am allergic to a lot of foods and vegan meals are the safest. I then ordered some elk and fish a la cart to add to a meal or throw in a salad. After receiving the shipment, I was pretty disappointed in how the meals looked. Pretty unappetizing and not at all how the pics on the website looked. The next morning, I had a breakfast meal, which was a "loaf". It was disgusting. Dry and basically flavorless. I only ate half, because who wants a huge portion of cardboard? Plus I want some fruit and a little protein in the morning. The rest of the meals were blah. They were pretty small and higher calories than I would have expected for such small meals. The elk was okay but had a big piece of gristle running through it. I have not had the fish yet and I just threw it in the freezer. I gave Trifecta 3 stars instead of 2 because it would be a good service for a single person that doesn't cook and wants to eat healthy. That just isn't me.
Winner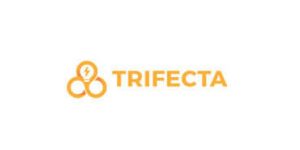 The idea behind Trifecta Nutrition meal delivery service is to offer what most of us strive to achieve: eating healthy meals which fulfill all our dietary needs, every day, without all the hassle. Whether you are a vegan or vegetarian, wish to go Paleo, or simply want to eat clean, Trifecta has got you covered. Eating healthy has never been easier.