Trifecta Nutrition VS Keto Fridge
Advertiser Disclosure
This website features affiliate links. For purchases made via these links, we earn commissions that allow us to keep producing helpful content. To find out more
click here
.
Close
Keto Fridge and Trifecta Nutrition are designed to take the stress out of meal planning and this Keto Fridge VS Trifecta Nutrition comparison is designed to make it much easier to choose between them. Get a comprehensive overview of these companies' crucial features and scroll down to discover the definite winner of the comparison.

America's First 100% Keto Meal Delivery
VS

Highlights

Keto Fridge is a one-of-a-kind meal delivery service whose entire menu is ketogenic. It offers everything from ready-made keto meals and sides to keto snacks and drinks. It is single-friendly, vegetarian-friendly, and allergy-friendly, and it allows you to shop subscription-free.
Average Price Per Meal:

$15.00

Shipping Cost:

$0

*

Delivery Area:

50 states
*
$20 shipping fee usually applies to Hawaii and Alaska orders

Trifecta Nutrition allows you to enjoy ready-made organic meals that suit your lifestyle and create budget-friendly custom meals of your own by ordering precooked ingredients from the a la carte menu.
Average Price Per Meal:

$15.00

Shipping Cost:

$0

Delivery Area:

50 states
Compare Features

Best For
Best for keto dieters
Menu/Meal Plans
Keto Fridge does not offer meal plans. Instead, it offers an a la carte menu that changes weekly.
Recipes/Meal Options
Keto Fridge's weekly menu features about 70 ketogenic food and drink items.
Meal & Recipe Variety
Keto Fridge offers ready-made keto breakfasts, lunches, dinners, pizzas, protein entrees, side dishes, sweets, savory snacks, and beverages, including cold brew coffee, teas, and juices. All items are keto (low-carb) and gluten-free. There are many dairy-free options. Pizzas, snacks, and side dishes are often suitable for vegetarians.
Food Quality
Keto Fridge uses fresh, high-quality ingredients. However, the ingredients are not organic and there is no information on whether they are sustainably sourced.
Nutritional Value & Portion Size
Keto Fridge food items do not come in large portions, but they are highly satisfying. The average calorie count per serving is 600 to 800 calories. All meals follow the rules of the ketogenic diet and contain about 75% fat, 20% protein, and 5% carbs.
Subscription Flexibility
Keto Fridge offers absolute flexibility, with no subscriptions or meal plans. You can order as frequently as you wish and pick as many items as you like, as long as their total value is not lower than $69.
Refunds
If there is something wrong with your Keto Fridge delivery, you can request a refund within 24 hours after you receive the shipment.

Best For
Best for active individuals who want to eat healthily with zero effort
Menu/Meal Plans
Trifecta Nutrition offers 5 meals plans, including Clean, Paleo, Classic, Vegetarian, and Vegan.
Recipes/Meal Options
With Trifecta Nutrition, if you go with one of the meal plans, you can opt to receive 2-4 meals per day for 5-7 days a week. The company's a la carte menu has more than 30 items.
Meal & Recipe Variety
Trifecta Nutrition offers Paleo, vegetarian, vegan, classic, and clean, minimally processed meals. In addition to fully prepared meals, it offers precooked proteins, carbs, and veggies that can be bought in bulk and freely combined and seasoned to taste. All meals on the menu are organic and free from gluten, dairy, and soy.
Food Quality
Trifecta Nutrition delivers meals made of the highest-quality ingredients, all of which are USDA-certified organic. Its meals are fresh, never frozen, fish and seafood are wild-caught, and all meat is grass-fed. All meals are free from processed foods and artificial ingredients.
Nutritional Value & Portion Size
Trifecta Nutrition meals are optimally balanced and rich in fiber, protein, and healthy monounsaturated and polyunsaturated fats. They rarely contain added oil and the oil used is of the highest quality. Portion size is carefully calculated and satisfies the needs of adults with an active lifestyle.
Subscription Flexibility
With Trifecta Nutrition, you can edit, skip, pause or cancel your order whenever you want. The cutoff day to make changes to your order is the Friday a week before your expected delivery.
Refunds
Trifecta Nutrition may issue a refund or credit if you are not satisfied with your order.
Compare Plans & Pricing

Keto Fridge Plans & Pricing
Meals section
Dinners
$15 and $18
Pizzas
$11 to $12.50
Sides section
Protein entrées
$5 to $12
Veggie sides
$5 to $7
Snacks
Sweet and savory snacks
$6 and $14

Trifecta Nutrition Plans & Pricing
Clean and Paleo
Meals per day
Days per week
Price per week
Price per meal
1
7
$108.43
$15.49
2
5
$149.90
$14.99
2
7
$209.86
$14.99
3
5
$214.35
$14.29
3
7
$300.09
$14.29
Vegetarian
Meals per day
Days per week
Price per week
Price per meal
2
5
$115.90
$11.59
2
7
$162.26
$11.59
3
5
$161.85
$10.79
3
7
$226.59
$10.79
Vegan
Meals per day
Days per week
Price per week
Price per meal
2
5
$113.90
$11.39
2
7
$159.46
$11.39
3
5
$161.85
$10.79
3
7
$226.59
$10.79
Suitable For

Meals For Families
Meals For Kids
Meals For Seniors
Meals For One

Meals For Families
Meals For Kids
Meals For Seniors
Meals For One
Compare Meal Options

Vegetarian Meals
Vegan Meals
Paleo Meals
Keto Meals
Low-Carb Meals
Low-Fat Meals
Meals For Diabetics
Gluten-Free Meals
Organic Meals
Weight Loss Meals

Vegetarian Meals
Vegan Meals
Paleo Meals
Keto Meals
Low-Carb Meals
Low-Fat Meals
Meals For Diabetics
Gluten-Free Meals
Organic Meals
Weight Loss Meals
Compare Sample Meals

Blueberry Muffin Keto Scone
Grilled Chicken Breast
Lemon Chive Jicama
Steak tips cauli mash

venison
Shrimp
Beef
Ahi Tuna
Compare Extras

A La Carte Menu
Gift Cards
Marketplace

A La Carte Menu
Gift Cards
Marketplace
Compare Customer Reviews

Submitted By Lillian Wesley on 02/04/2019

KF has never failed me and I've been ordering for months now. Always fresh, always tasty, and best of all, EVERYTHING is keto! I'm not much of a cook and honestly, I would've given up on keto a long time ago if I hadn't found KF. Trust me, try it once and you'll be hooked.

Submitted By Anna Shea on 10/24/2018

I would've given it 5 stars easily if I could actually afford to order regularly. Best keto meals ever, no doubt about it, my friends all agree, but these are restaurant prices and considering that the portions aren't big, they could really be lower. I hope the folks from Keto Fridge are reading this, because it really is a shame, I'm sure more people would order if a meal didn't cost 17 bucks.

Submitted By Daniel on 03/16/2019

I have to take issue with your generally positive review. First, you can make a subscription but you can't count on what you ordered being what ships. For example, I subscribed to the 5-day paleo meal plan; but what was delivered was 4/5 days of the clean meal plan and 2 random meals. You want to talk to customer support to find a way to make things right? Ha! They completely ignored my zendesk chat, and literally hung up on me when I called. You also can't cancel your subscription from the website; they make you call the number and then just hang up on you. Believe me when I tell you, you'll want to find a different meal prep service!

Submitted By Stephanie Elliott on 03/12/2019

I have subscribed to several meal plan services this year in attempts to find the perfect match for me. I was so very hopeful that Trifecta would meet my needs for vegetarian (I try to stick to no meat during weekdays), unfortunately it is the WORST tasting food I have ever had. And I am not exaggerating. The first coconut curry rice veggie meal I had tasted like NOTHING. Like it was only texture, to the point where I was convinced that the company had just forgotten sauce. Moving on to meal number 2 quinoa and veggies...so salt, so sauce, just some veggies with quinoa. Moving on to my lunch today...it was literally a bunch of mush...the only identifiable items were mushrooms and olives. I literally took bites and just swallowed. I would scour the Internet for something (anything) better than what Trifecta offers.

Submitted By Corey on 01/28/2019

I can stomach most any food, knowing it's healthy and serving it's purpose. Trifecta meals are close to inedible. About as tasteless as a piece of cardboard.Trifecta meals are purchased as a reoccurring subscription, think old school magazine subscription scheme. Yes, it's very simple to sign up and give them your money. Just wait till it's time to cancel the service. They have a cut off date that you have cancel your subscription by, so they have time to update the kitchen with orders, understandable. Problem is, you can't cancel your subscription online, you have to call or email them. In my case, my cut off date was on a weekend, followed by a holiday. So, my messages were not addressed till it was too late and they did not make an exception, even though I was told that the kitchen had not made my food yet. They would not cancel the order. So, they sent me over $200 in tasteless junk.Ice Age meals taste much better and their business model isn't a subscription scam.

Submitted By Samantha on 09/13/2018

I just started ordering from Trifecta, and so far I LOVE it. I've managed to eat healthier this week than I have in a long time, and I know if I continue on this path I'll definitely be seeing some weight loss results. At first I was apprehensive because of the price, plus I've had some meal delivery food in the past that has tasted kind of "meh", but I've really enjoyed all the meals I've tried! They're surprisingly good, and taste just like home-cooked meal prep food, but with a little extra attention to flavor detail that I rarely have time to care about when batch-cooking for the week.As far as the price goes, I've saved a TON of time that I would have normally spent meal planning, grocery shopping, and cooking on my weekends. I honestly feel kind of liberated. This is the easiest nutrition plan I've ever followed, and I'm loving the time back. The convenience of these meals it making it much easier for me to say "no" to crappy fast food, etc. that I shouldn't eat. Bonus- their customer service is on point- the chat tool on the website is amazing.
Winner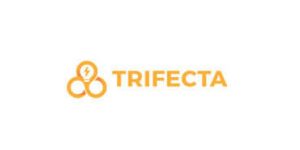 The idea behind Trifecta Nutrition meal delivery service is to offer what most of us strive to achieve: eating healthy meals which fulfill all our dietary needs, every day, without all the hassle. Whether you are a vegan or vegetarian, wish to go Paleo, or simply want to eat clean, Trifecta has got you covered. Eating healthy has never been easier.