The Good Kitchen VS Trifecta Comparison
Advertiser Disclosure
This website features affiliate links. For purchases made via these links, we earn commissions that allow us to keep producing helpful content. To find out more
click here
.
Close
If your body is craving something healthy and tasty, but there is no room for cooking in your overcrowded schedule, it is time to give meal delivery services a shot. Check out our The Good Kitchen VS Trifecta comparison and find out which one to trust with taking care of your diet. Enjoy amazing meals, hassle-free!

Tasty, Healthy, & Stress-Free
VS

Highlights

The Good Kitchen offers healthy meals for the whole family, allows you to freely customize your meal plan, and lets you save cash by ordering meals in bulk.
Average Price Per Meal:

$10.00

Shipping Cost:

$0

Delivery Area:

50 states

Trifecta Nutrition allows you to enjoy ready-made organic meals that suit your lifestyle and create budget-friendly custom meals of your own by ordering precooked ingredients from the a la carte menu.
Average Price Per Meal:

$10.00

Shipping Cost:

$0

Delivery Area:

50 states
Compare Features

Best For
Best for singles, couples, and families who don't want to compromise on food quality or taste
Menu/Meal Plans
With The Good Kitchen, you can opt for Adult Meals, Kids Meals, and Bulk Boxes, as well as a la carte ordering.
Recipes/Meal Options
The Good Kitchen provides 10, 14 or 21 meals with its plans for adults, 7, 14 or 21 meals with its plans for kids, 40 meals if you opt for bulk ordering, and 25+ meals on its a la carte menu.
Meal & Recipe Variety
The Good Kitchen offers a lovely selection of meals for both kids and adults. Its meals are always 100% clean and free from gluten, soy, and peanuts. There are plenty of low-carb, Whole30-compliant, Paleo-friendly, and keto-friendly items. Kids meals are all colorful, healthier versions of classics like burger sliders and chicken nuggets while the adult menu features a perfect combination of classics and exotics.
Food Quality
The Good Kitchen exclusively uses wholesome, natural, non-GMO, and organic ingredients. It uses grass-fed and grass-finished beef, pasture-raised poultry, pork, and lamb, and Seafood-Watch-compliant seafood. Its meals are always free from gluten, soy, and processed sugars.
Nutritional Value & Portion Size
The Good Kitchen meals mostly come in 6 oz. and 12 oz. servings and usually contain between 400 and 750 calories. They are nutritionally balanced but may have a rather high cholesterol content.
Subscription Flexibility
You can modify, pause or cancel your subscription from The Good Kitchen at any time, just make sure to do it before the date when you are to be charged for your next order.
Refunds
If you are not happy with your order from The Good Kitchen, you can contact the company within 10 days of your delivery and you may either get a credit or refund.

Best For
Best for active individuals who want to eat healthily with zero effort
Menu/Meal Plans
Trifecta Nutrition offers 5 meals plans, including Clean, Paleo, Classic, Vegetarian, and Vegan.
Recipes/Meal Options
With Trifecta Nutrition, if you go with one of the meal plans, you can opt to receive 2-4 meals per day for 5-7 days a week. The company's a la carte menu has more than 30 items.
Meal & Recipe Variety
Trifecta Nutrition offers Paleo, vegetarian, vegan, classic, and clean, minimally processed meals. In addition to fully prepared meals, it offers precooked proteins, carbs, and veggies that can be bought in bulk and freely combined and seasoned to taste. All meals on the menu are organic and free from gluten, dairy, and soy.
Food Quality
Trifecta Nutrition delivers meals made of the highest-quality ingredients, all of which are USDA-certified organic. Its meals are fresh, never frozen, fish and seafood are wild-caught, and all meat is grass-fed. All meals are free from processed foods and artificial ingredients.
Nutritional Value & Portion Size
Trifecta Nutrition meals are optimally balanced and rich in fiber, protein, and healthy monounsaturated and polyunsaturated fats. They rarely contain added oil and the oil used is of the highest quality. Portion size is carefully calculated and satisfies the needs of adults with an active lifestyle.
Subscription Flexibility
With Trifecta Nutrition, you can edit, skip, pause or cancel your order whenever you want. The cutoff day to make changes to your order is the Friday a week before your expected delivery.
Refunds
Trifecta Nutrition may issue a refund or credit if you are not satisfied with your order.
Compare Plans & Pricing

The Good Kitchen Plans & Pricing
Adult Meals
Number of meals
Price
Price per meal
5 - 9
$70.00 - $168.87
$14.00
10 - 14
$130.00 - $182.00
$13.00
15 - 30
$164.85 - $329.70
$11.00
Kids Meals
Number of meals
Price
Price per meal
7 - 35
$48.93 - $244.65
$6.99
Bulk Boxes
Number of meals
Price
Price per meal
40
$425.00
$10.62
20
$215.00
$10.75

Trifecta Nutrition Plans & Pricing
Clean and Paleo
Meals per day
Days per week
Price per week
Price per meal
1
7
$108.43
$15.49
2
5
$149.90
$14.99
2
7
$209.86
$14.99
3
5
$214.35
$14.29
3
7
$300.09
$14.29
Vegetarian
Meals per day
Days per week
Price per week
Price per meal
2
5
$115.90
$11.59
2
7
$162.26
$11.59
3
5
$161.85
$10.79
3
7
$226.59
$10.79
Vegan
Meals per day
Days per week
Price per week
Price per meal
2
5
$113.90
$11.39
2
7
$159.46
$11.39
3
5
$161.85
$10.79
3
7
$226.59
$10.79
Suitable For

Meals For Families
Meals For Kids
Meals For Seniors
Meals For One

Meals For Families
Meals For Kids
Meals For Seniors
Meals For One
Compare Meal Options

Vegetarian Meals
Vegan Meals
Paleo Meals
Keto Meals
Low-Carb Meals
Low-Fat Meals
Meals For Diabetics
Gluten-Free Meals
Organic Meals
Weight Loss Meals

Vegetarian Meals
Vegan Meals
Paleo Meals
Keto Meals
Low-Carb Meals
Low-Fat Meals
Meals For Diabetics
Gluten-Free Meals
Organic Meals
Weight Loss Meals
Compare Sample Meals

Braised BBQ Brisket Fork
Low Country Boil
Taco Bowl
Vegetarian Szechuan Rice Noodles

venison
Shrimp
Beef
Ahi Tuna
Compare Extras

A La Carte Menu
Gift Cards
Marketplace

A La Carte Menu
Gift Cards
Marketplace
Compare Customer Reviews

Submitted By Linda Larsen on 03/13/2019

This is a terrible company. They state on their website that they offer 100% satisfaction but if the food is awful there are NO refunds. They only offer refunds if there is a food safety problem. The meat is tough and the food is flavorless. I have never been so disappointed in a product. I wasted $100. I'd give you -10 stars if I could.

Submitted By Mikey on 16/02/2019

I was very excited to try a service that not only send you the food, but they send it cooked. Meal prepping for work days is a big hassle, so I figured i would give it a shot. I will tell you, you can find better and cheaper meals in the frozen food section at your local grocery store. The food is bland and the meat is typically dry. For the price I thought I was going to have some pretty tasty foods. Really think about it before trying it. It's not worth the premium price.

Submitted By Kevin on 07/06/2018

I have been ordering from this company now for a few months. The portion sizes are perfect for me. The calories are low and the food is clean. The taste is always really good. The nutritional information is posted on the website for each dish before you order in case you're counting calories or looking for something else. I like the variety and I choose the 1 time ordering option so I can order 30 meals at a crack and pop them in the freezer. I take 1 out each day for my lunch at work. A quick microwave and I have a great lunch everyday. Easy to pack to take to work as well. This has helped me with portion control and I look forward to my lunch everyday. Good service and I think the price is well worth the product. I'm going to enjoy the Falafel with Tahini Sauce and Grilled Eggplant at lunchtime today.

Submitted By Bob Arnaud on 03/10/2018

I'm a busy single working professional, I wanted the facility to have a healthy meal at lunch (work) and late at night when I come home. The meals come refrigerated thus it is convenient, 2-3min is the microwave and you are good to go. The choices are ok, there are a lot of exotic dishes (just an opinion), which means a lot of weird spices, sometimes you just want a good simple piece of protein and some vegetables. They deliver on a Tuesday or Wednesday, for me that wasn't convenient because I required meals during the work week. However, the worst criticism I have to deliver, and why it only got a one star, is the meat quality. I found myself chewing on bits of cartilage (chicken meat ball and Italian sausage) or worst a long piece of fat/intestine in a beef meal, it was very disgusting. Perhaps, to some people that might not be a problem but for the "hand-made" claims they advertise, this appears to be more industrial food preparations. This was a huge disappointment as I was going to continue their subscription, you can choice meals that week (though don't wait until Friday because all the good stuff is gone), packaging is good, easy to use but all that doesn't matter if the meal is uneatable.

Submitted By Amanda Cervantes on 05/11/2019

Horrible company ethics. I posted a comment on one of their Instagram posts warning someone else about the horrible service but they deleted it. I'll start from the beginning though. Ordered my first meal delivery about a month ago. Took a week to get it in which I understood. Upon arrival I got everything delivered correctly with my order of 3 vegan meals daily for 5 days. Second delivery was due a week later on a Friday but come Friday I got an email saying delayed until Saturday, Saturday came and got another email saying Tuesday. They apologized and said they would throw in a pound of free vegan protein. So I get my order that Tuesday and it's missing all my breakfasts and the pot that "free" protein in place of a whole meal. Contacted them and they said sorry again and they would refund my breakfasts. So now I'm on my third billing and food is scheduled to be in on Friday again. Thursday comes and they say my food will be late again so I decide I'm done and want to cancel. They apologize again and say that the third order will be refunded and will be delivered on Saturday. Today is Saturday and I just get my food and open it to find there are no breakfasts at all and instead there are only 10 meals and 9 of the 10 are just 3 meals repeated 3 times and look horrible. Overall they have no real concern with making things right. Their main concern is looking good on Instagram. The meals I got were vegan and I've eaten vegan for years and never had anything so bland and watery. All the meals are both under and over cooked at the same time. The grains (rice and quinoa) are undercooked and hard and the veggies are like they just threw frozen vegetables in the container and let them thaw. The sauces are always sour and just off tasting. There were more than half that I had to just get through in hopes that it would help on my weight loss. Bottom line is for a meal prep delivery to help you stay on track they are failing when you aren't getting meals on time or even the correct amounts of meals. They have strayed me from meal prep companies as I feel now I could be more dependable than having a company take my money and not give me what I'm ordering in the first place.

Submitted By Carly on 05/02/2019

For the love of God don't get this awful food. I did the a la carte option, because protein is my only issue. I did 6 proteins, my thought was freeze 3 and that leaves me with 3 a week to choose from, 2 orders a month. Not a bad deal. The food comes cooked which is why i wanted to try this as opposed to others. But its DISGUSTING. The only way I could eat it was to re-season it and heat it up on the stove. i will say the salmon and cod were fine once I did this. Drier than i would have it if i cooked it myself, but that's something you sacrifice for the convenience of this service. But nothing could save any of the beef products I got (patties, flat iron steak, venison) or the chicken. For lunch, i didn't have the option of re-seasoning and heating it up on the stove because I was at work, so i could only microwave and OMG I wanted to gag. Just packing the venison, looking at it knowing that was my lunch literally made me nauseous for 2 hours in the morning. I pretty much had to wrap whatever meat it was in a tortilla and dip it in sauce and shove it down as fast as possible so that i couldn't tell what I was eating just to get through it.Then its the system. Everything is done a week in advance. So you order it one friday, u get it the next friday and that same friday they charge you for the next week. You literally don't even get to try your food before you've already paid for the next order so really hope you like everything! I tried to cancel and apparently had it timed wrong so couldn't get out of my last purchase, even though not only did I NOT want it because I didn't want to eat it, I was getting ready to leave for a 4 month deployment so even if I just put it in the freezer like the customer service girl told me to, its only good for 3 months in the freezer. So its pretty much going to waste because I highly doubt anyone will want to take it off my hands after they see it because it doesn't even look very appealing (should've been my first clue). They refunded me 20% which is better than nothing but with how much it costs, wasn't much at all.I wanted to try something new, my lack of understanding in their payment schedule dearly cost me in the end, cant really blame anyone but myself on that, but its a horrible system. Just cook your food, or try someone else. People told me it was awful and I just HAD to see for myself, lesson learned.

Submitted By Daniel on 03/16/2019

I have to take issue with your generally positive review. First, you can make a subscription but you can't count on what you ordered being what ships. For example, I subscribed to the 5-day paleo meal plan; but what was delivered was 4/5 days of the clean meal plan and 2 random meals. You want to talk to customer support to find a way to make things right? Ha! They completely ignored my zendesk chat, and literally hung up on me when I called. You also can't cancel your subscription from the website; they make you call the number and then just hang up on you. Believe me when I tell you, you'll want to find a different meal prep service!

Submitted By Stephanie Elliott on 03/12/2019

I have subscribed to several meal plan services this year in attempts to find the perfect match for me. I was so very hopeful that Trifecta would meet my needs for vegetarian (I try to stick to no meat during weekdays), unfortunately it is the WORST tasting food I have ever had. And I am not exaggerating. The first coconut curry rice veggie meal I had tasted like NOTHING. Like it was only texture, to the point where I was convinced that the company had just forgotten sauce. Moving on to meal number 2 quinoa and veggies...so salt, so sauce, just some veggies with quinoa. Moving on to my lunch today...it was literally a bunch of mush...the only identifiable items were mushrooms and olives. I literally took bites and just swallowed. I would scour the Internet for something (anything) better than what Trifecta offers.
Winner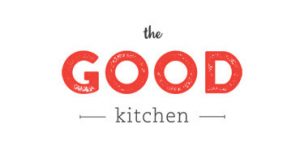 The Good Kitchen is a meal delivery service that exclusively offers tasty meals that are 100% good for you. Made of clean, organic, and non-GMO ingredients, cooked by professional chefs, and frozen fresh, this company's meals are a great solution for busy people who want to eat healthily. Learn more about this service in our The Good Kitchen review.