Pete's Paleo VS Mom's Meals Comparison
Advertiser Disclosure
This website features affiliate links. For purchases made via these links, we earn commissions that allow us to keep producing helpful content. To find out more
click here
.
Close
Bring some freshness and creativity to your everyday meals by picking a great meal delivery service. Both services offer innovative and healthy meals at reasonable prices. Check out our comprehensive Mom's Meals VS Pete's Paleo comparison to learn more about both services and choose the best option for your family.

Healthy Meals For Independent Living
VS

A major treat for Paleo food-lovers
Highlights

Mom's Meals delivers budget-friendly, home-style meals to the homes of people who have special dietary requirements due to illnesses or old age.
Average Price Per Meal:

$6.99

Shipping Cost:

$14.95

Delivery Area:

48 states

Pete's Paleo allows you to enjoy delicious organic chef-prepared Paleo meals and decide on everything from meal selection and quantity to portion size and delivery frequency.
Average Price Per Meal:

$6.99

Shipping Cost:

$0

Delivery Area:

50 states
Compare Features

Best For
Best for seniors, individuals recovering from an illness, and persons who are managing a chronic disease
Menu/Meal Plans
Mom's Meals offers 4 programs, including LTSS/HCBS (Long Term Services and Support/Home and Community Based Services Program), Chronic Care, Post-Discharge Care, and Self Pay.
Recipes/Meal Options
Mom's Meals provides up to 60 meal choices per week, depending on the program.
Meal & Recipe Variety
Mom's Meals offers low-carb, low-fat, heart-friendly, diabetic-friendly, renal-friendly, gluten-free, vegetarian, lower-sodium, and pureed meals, as well as cancer support meals and nutritionally balanced meals for a healthy lifestyle. The service provides breakfasts, lunches, and dinners. The meals generally include classics and exotic dishes do not appear on the menu often.
Food Quality
Mom's Meals promises to use only high-quality ingredients in order to ensure that its dishes are healthy, tasty, and nutritious. Its meals are prepared in kitchens that are USDA-inspected for quality and safety and they are delivered fresh and cooled in custom-designed containers.
Nutritional Value & Portion Size
Mom's Meals offers healthy, nutritionally balanced meals and follows dietary guidelines for different health conditions, taking into account the specific dietary requirements of its customers. The portions are not large, but they are adequate .
Subscription Flexibility
With Mom's Meals, you can order meals each week or opt to have your weekly or bi-weekly deliveries auto shipped. You can change, pause or cancel your subscription at any time, but you must notify the company by 1 PM Eastern Time the Friday before the next delivery date.
Refunds
Mom's Meals does not issue refunds for any meals that have already been delivered.

Best For
Best for Paleo lovers and people on high-protein, low-carb diets
Menu/Meal Plans
With Pete's Paleo, you can choose from its Weekly Menu, Lite Menu, and Eat What You Love Menu. You can also opt for its 21-Day Sugar Detox.
Recipes/Meal Options
If you opt for Pete's Paleo Weekly Menu, you can receive 5, 10 or 14 meals every week or every other week. With Pete's Paleo Lite Menu, you will receive 7 meals every week or every other week. If you choose the Eat What You Love Menu, you can choose from 16 meal options on the menu every week. You can recieve 7, 14 or 21 meals with the 21-Day Sigar Detox.
Meal & Recipe Variety
All meals on the Pete's Paleo menu are organic, gluten-free, dairy-free, soy-free, and Paleo-friendly. The service also offers keto-friendly, vegetarian, light, and low-carb meals, as well as AIP-friendly, sugar-free, and low-FODMAP dishes.
Food Quality
Pete's Paleo closely works with its farmers and suppliers to provide its customers with food of the absolute highest quality. It uses only organically grown produce free on GMOs or any other harmful substances and pasture-raised and grass-fed meat. Its food contains no dairy, soy or gluten.
Nutritional Value & Portion Size
Every Pete's Paleo meal includes 5 to 5.5 oz. of protein and two 4 oz. sides, which should satisfy a diner with a healthy appetite. If you need more food, you can double the protein or add an extra side. The average calorie count is around 500 calories and the meals contain just the right quantities of fat, protein, and carbs.
Subscription Flexibility
With Pete's Paleo, you can skip a week, change your order or cancel anytime. All changes to your order must be made by Monday at midnight of the week that you're scheduled to receive your order. Keep in mind that subscription plans can be paused or modified up to 3 times per quarter. Any additional changes come with a $15 administrative fee per request.
Refunds
For information about returns and refunds, you must contact Pete's Paleo directly.
Compare Plans & Pricing

Mom's Meals Plans & Pricing
Mom's Meals Pricing
Meal
Price per meal
Individual meals
$6.99
Pureed
$7.99

Pete's Paleo Plans & Pricing
Standard
Number of meals
Price
Price per meal
5
$123.00
$24.60
10
$189.00
$18.90
14
$249.00
$17.78
Family Plan (4 servings)
Number of meals
Price
Price per meal
5
$324.00
$12.90
Vegetarian
Number of meals
Price
Price per meal
10
$129.00
$12.90
Pete's Paleo Lite
Number of meals
Price
Price per meal
7
$99.00
$14.14
21 Day Sugar Detox
Number of meals
Price
Price per meal
7
$147.15
$21.02
14
$241.65
$17.26
21
$315.00
$15.00
Suitable For

Meals For Families
Meals For Kids
Meals For Seniors
Meals For One

Meals For Families
Meals For Kids
Meals For Seniors
Meals For One
Compare Meal Options

Vegetarian Meals
Vegan Meals
Paleo Meals
Keto Meals
Low-Carb Meals
Low-Fat Meals
Meals For Diabetics
Gluten-Free Meals
Organic Meals
Weight Loss Meals

Vegetarian Meals
Vegan Meals
Paleo Meals
Keto Meals
Low-Carb Meals
Low-Fat Meals
Meals For Diabetics
Gluten-Free Meals
Organic Meals
Weight Loss Meals
Compare Sample Meals

Brown Sugar Peach Oatmeal and Turkey Sausage Links
Mini Pancakes and Colby Cheese Omelet
Scrambled Eggs, Andouille Sausage and Potatoes
Vegetable Egg Scramble and Peaches with Cherries

21 Day Sugar Detox
Black-Pepper-Tenderloin-with-Golden Beets and Sauteed Spinach
Coconut Curry Chicken Stew
Petes Paleo Meals
Compare Extras

A La Carte Menu
Gift Cards
Marketplace

A La Carte Menu
Gift Cards
Marketplace
Compare Customer Reviews

Submitted By Mouna on 05/08/2019

My mom received her meals a few days ago and loves The meals. I also cook several days a week but the meals are a great help especially for having a variety in case she wants something different. I thank god for moms meals.

Submitted By James Weeter on 05/02/2019

The worst customer service I have ever seen . Meals are not shipped according to what is ordered . Meals are shipped in excess of what is ordered . Packing list hardly ever agrees with what is shipped. Half the time there is no reorder form .

Submitted By Kaydee on 04/17/2019

I only eat one thing from moms meals the meatloaf and I love it. The things I don't like about it is that it's only for people over 65. I only know of it from a family member who received it but didn't eat them. I order it every now and then but he shipping is expensive. Also you can't track when the order will arrive which is inconvenient. I can only speak for myself but as a individual under 65 with no disabilities no one is forcing me to eat it so no one else should truly be complaining about the quality. They don't always respond to the requests you submit through the site so I'm sure they could improve in that department.

Submitted By MIchelle Conroy on 04/12/2019

Moms meals are not very good. Some make me sick to my stomach after I eat them and many items have way too much sugar for someone that has seizures. I can only eat portions of the meals that are lower in sugar I never know when they are coming. I won't be getting them anymore.

Submitted By Allison on 05/19/2019

Received a shipment a month or so ago that arrived warm. I mean this smelled bad inside the box. I threw the entire box away. Tried to get a refund, which turned into a massive ordeal. Sarah was so rude. We've ordered a ton from them in the past but I never will again in the future. For my family, customer service is the most important. If you're big on customer service like I am, I would suggest finding meals elsewhere

Submitted By Charles W. Burkett on 03/07/2019

I've used this service for a while now and think that it's been been good. I had elected to try their double portions option and it was a good value as I received a double portion but not quite at double the price. The double portions, instead of coming in their traditional plastic plate, came in separate bags, which made it easy to use as much as you wanted and save the rest if you were not that hungry.I decided to order again, but received only the normal sized plastic plates. When I called to get the error corrected, I was informed that the plates which had the normal portions, were now holding the double portion.While there was a little for food stuffed onto the plates, it was not a double portion.I complained and had an email from Sarah, who identified herself as one of the owners, who basically told me that my eyes were wrong and it was a double portion.Obviously I'm disappointed for two reasons. One, the customer service is lacking but more importantly, two, that they would take advantage of a happy customer like this.Very disappointed.

Submitted By Sevy Gambs on 01/01/2018

I ordered my first shipment and did not realize the meals would be delivered not froze. One meal was partially frozen. I threw all meals away and asked my account be cancelled. I did not ask fr a refunds, as I threw the meals in the trash without fist calling and speaking with someone. I accept full responsibility for that mistake. However, I sent a total of 8 emails and three instant messages requesting cancellation of my account over a 3 day period without a response. I received an email letting me know my new order is being processed and my account has been charged. As a consumer Pete's Paleo website make it impossible to cancel ones account or stop shipment of an order without having to take additional time to submit an email or call. I can't speak to the quality of the meals, but do not recommend engaging their service unless you have time to dispute charges and take time out of your busy day to continuously follow-up with requests.

Submitted By Aiden West on 07/05/2017

21-day sugar detox changed my life! I've lost 15 pounds on the first run and I'm preparing for another round! And after the first week I stopped having those monstrous pizza and candy cravings!
Winner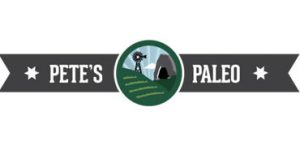 Pete's Paleo is a meal delivery service that is committed to providing amazing Paleo dishes made with superior organic ingredients. They offer great meal plans, ready-to-eat meals for two major Paleo programs, their own bone broth and bacon and useful reading material and YouTube videos for anyone who wants to learn more about Paleo diet and cooking.