If your body is craving something healthy and tasty, but there is no room for cooking in your overcrowded schedule, it is time to give meal delivery services a shot. Check out our Gousto VS HelloFresh UK comparison and find out which one to trust with taking care of your diet. Enjoy amazing meals, hassle-free!

Great Variety At A Great Price
VS

Cook Healthy & Tasty Meals With Ease
Highlights

Gousto allows you to cook healthy and tasty meals even if you have no cooking experience. It offers a vast range of recipes for different dietary needs and provides great ordering flexibility.
Average Price Per Meal:

$6.83

Shipping Cost:

$0

Delivery Area:

UK

HelloFresh UK provides fresh, natural ingredients, quick, beginner-friendly recipes, flexible subscriptions, a lovely rewards program, and competitive pricing.
Average Price Per Meal:

$7.97

Shipping Cost:

$0

Delivery Area:

UK
Compare Features

Best For
Best for beginners who want to improve their cooking skills
Menu/Meal Plans
Gousto has one menu for its customers to choose from.
Recipes/Meal Options
Gousto offers 20+ recipes per week.
Meal & Recipe Variety
Gousto offers quick-prep, family-friendly, vegetarian, plant-based, gluten-free, and dairy-free recipes. Its recipes are easy, suitable for lunch and dinner, and designed for both fans of classic dishes and adventurous foodies.
Food Quality
Gousto uses fresh, seasonal British produce whenever possible but also sources some of its high-quality produce from overseas to ensure diversity. Its meat and poultry are 100% British and Red Tractor, Quality Standard Mark, British Quality, and RSPCA assured. Its fish and seafood are mostly MSC certified and hand-caught.
Nutritional Value & Portion Size
The calorie count for Gousto meals can be anywhere between 400 calories and over 800 calories per serving. The portions are generally large enough to satisfy an adult with a hearty appetite. The recipes are designed to contain all the macronutrients in the right proportions, but the exact nutritional value depends on other elements, such as how much oil you add.
Subscription Flexibility
You can change, skip or cancel your Gousto subscription at any time. To modify your order in any way, you must inform the company before the cutoff date for your delivery, which is noon 3 days before your delivery day.
Refunds
For information about refunds, you should contact Gousto directly.

Best For
Best for busy home cooks with modest cooking skills
Menu/Meal Plans
Hello Fresh features menus for each of its 4 boxes, including Classic, Family, Veggie, and Rapid.
Recipes/Meal Options
Customers who wish to order HelloFresh UK's Classic Box can choose from 8 recipes per week, those who want to order the Family Box have 6 options at their disposal every week, patrons ordering the Veggie Box have 2 available recipes weekly, and people interested in the Rapid Box can choose from 4 recipes on a weekly basis.
Meal & Recipe Variety
HelloFresh UK offers family-friendly, gluten-free, dairy-free, and vegetarian recipes. Its meals can be ready in as little as 20 minutes. All recipes on the menu are dinner recipes inspired by the French, Spanish, Italian, Chinese, and other famous world cuisines.
Food Quality
HelloFresh does not provide organic ingredients. However, all of its ingredients are fresh, natural, sustainably sourced, and rich in both nutrients and flavor.
Nutritional Value & Portion Size
Most of the items on the HelloFresh UK menu have more than 750 calories per serving and come in generous portions. The meals are designed to provide adequate nourishment, with the optimal ratio of macronutrients.
Subscription Flexibility
With HelloFresh UK, you can make changes to your subscription at any time. To edit, skip, pause or cancel your order, notify the company of your changes by Wednesday the week before your order is due.
Refunds
If you are not satisfied with your delivery from HelloFresh UK, you should contact the company as soon as possible.
Suitable For

Meals For Families
Meals For Kids
Meals For Seniors
Meals For One

Meals For Families
Meals For Kids
Meals For Seniors
Meals For One
Compare Meal Options

Vegetarian Meals
Vegan Meals
Paleo Meals
Keto Meals
Low-Carb Meals
Low-Fat Meals
Meals For Diabetics
Gluten-Free Meals
Organic Meals
Weight Loss Meals

Vegetarian Meals
Vegan Meals
Paleo Meals
Keto Meals
Low-Carb Meals
Low-Fat Meals
Meals For Diabetics
Gluten-Free Meals
Organic Meals
Weight Loss Meals
Compare Sample Meals

Black Bean Chilli
Bolognese
Lamb Tabbouleh
Meatballs

Bacon Gnocchi
Beef Ragu Rigatoni
Creamy Mustard Chicken
Pan Fried Sea Bream
Compare Extras

A La Carte Menu
Gift Cards
Marketplace

A La Carte Menu
Gift Cards
Marketplace
Compare User Reviews

Submitted By sharon Perkins on 03/09/2018

I have only recently tried Gousto, my first delivery was great. The choice was good and portions were perfect. However my second week has not been good at all it did not turn up - it was during the snow which I understood the problems, I tracked my delivery online it did not arrive on the day of delivery but thought it would arrive the following day. It had been sent back by DPD as it was damaged. What I am annoyed about is that I have not had 1 email from Gousto about this, I emailed 3 times getting an automated response to say they will be in touch but were busy, I would not recommend due to lack of Customer care and try Hello fresh instead.

Submitted By Susie on 02/28/2018

I don't like to give people bad reviews without first giving them a chance to make it right. A very dishonest young lady knocked on my door selling Gousto food. I explained to her I am leaving the country and don't eat processed food anyway. However, as I was once a door to door salesperson in my youth I wanted to support her and ordered ONE package. I made it VERY CLEAR I DID NOT want to be put on an automatic debit and did not want anything past this first order. After many emails to you without even the courtesy of a response you are still sending me packages and still charging my card. Your last box is still sitting on the doorstep waiting for you to collect it, it has not been opened. Now you are forcing me to have to waste time going to my bank in order to stop your orders. PLEASE stop it and refund my money.

Submitted By Bridget Potts on 08/20/2017

I've been ordering from Gousto for months now and honestly cannot imagine going back to doing everything on my own. I've tried a couple of services before, not going to name them now, but Gousto is the only one that really made me happy I chose it.

Submitted By Amy Flint on 06/30/2017

I guess there are people who like to go to the market themselves, touch every vegetable before buying it, but I am a simple gall who likes to keep things simple and Gousto is by far the best choice I've ever made food-wise.

Submitted By Emma McIntosh on 06/15/2018

I received a promotional email from Hello Fresh with the following... "...With 30% off your next 2 boxes, there's no better time to join us in the kitchen again!" I thought what a good deal and ordered 2 boxes however I didn't receive a discount and when I realized I had been charged full price I was told that only new customers are entitled to 30% off. There email hadn't made any reference to the fact the deal is only for New customers - very MISLEADING. Not happy with the customer service and there was no apology. Lots of time wasted trying to communicate with Hello Fresh.

Submitted By Helen on 04/09/2018

Used to be great but reliability of delivery and quality of contents has diminished over the last year as they've taken on too many customers too quickly. Rarely includes any healthy options and you invariably end up ordering at least one meal that you're not so keen on. Think meat (or fish) and two veg and you're pretty much there, but often with lots of fiddly preparation. If you're single and ordering the box for two people and prefer to eat healthily, it's easier and cheaper to go out and buy a few portions of lean meat or fish and some vegetables each week. I also find their aggressive marketing and constant badgering to recommend friends really jarring... [Speaking as someone who's consumed 50 Hello Fresh boxes over the past two years and has just quit the service]

Submitted By Peter Westwick on 08/25/2017

Not too satisfied with the ingredients, not as good as I expected.

Submitted By Ramona Fields on 08/18/2017

Took my sisters advice and gave it a try, more than pleasantly surprised by the quality. The recipes are great and the kids keep asking for seconds, which rarely happened before.
Winner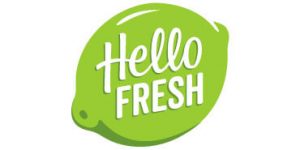 HelloFresh UK is a meal kit service designed to let home cooks feel like pro chefs, with all the ingredients picked out, measured, and delivered to them. Its selection of recipes includes well-loved classics and interesting versions of famous dishes and everything on its menu is quick and easy to make. Discover more details in this HelloFresh UK review.