Factor 75 VS Trifecta
Advertiser Disclosure
This website features affiliate links. For purchases made via these links, we earn commissions that allow us to keep producing helpful content. To find out more
click here
.
Close
Bring some freshness and creativity to your everyday meals by picking a great meal delivery service. Both services offer innovative and healthy meals at reasonable prices. Check out our comprehensive Factor 75 VS Trifecta comparison to learn more about both services and choose the best option for your family.

Delicious Organic Paleo & Keto Meals
VS

Highlights

Factor 75 is an excellent keto-friendly Paleo meal delivery service that uses premium-quality ingredients, provides meals that keep you energized, fit, and healthy, and offers reasonable prices and great bulk discounts.
Average Price Per Meal:

$12.50

Shipping Cost:

$19.95

Delivery Area:

48 states

Trifecta Nutrition allows you to enjoy ready-made organic meals that suit your lifestyle and create budget-friendly custom meals of your own by ordering precooked ingredients from the a la carte menu.
Average Price Per Meal:

$14.99

Shipping Cost:

$0

Delivery Area:

50 states
Compare Features

Best For
Best for people who want their food to be both super-healthy and delicious
Menu/Meal Plans
Factor 75 offers its customers one weekly meal plan.
Recipes/Meal Options
Factor 75 features 15+ recipes on its menu every week.
Meal & Recipe Variety
Factor 75 meals are mostly designed with Paleo and keto diets in mind. The menu includes gluten-free, dairy-free, and organic meals suitable for breakfast, lunch, and dinner. The meals are naturally low in sodium. Vegetarians can usually choose from 1-3 meat-free options per week. Most dishes are inspired by the Mexican, traditional American, and Asian cuisines.
Food Quality
Factor 75 exclusively uses natural, high-quality ingredients. Its meat is grass-fed and pasture-raised and free from antibiotics and hormones. Its produce is non-GMO and organically grown. Its meals are always preservative-free, soy-free, and gluten-free.
Nutritional Value & Portion Size
Factor 75 meals usually contain between 400 and 600 calories. Portion size varies but the meals normally come in ample portions and may even be divided into two lighter meals. The meals are generally low in carbs and rich in healthy fats, proteins, and organic micronutrients.
Subscription Flexibility
With Factor 75, you can change, pause or cancel your subscription at any time, just make sure to edit your order before Wednesday at 11:59pm Central.
Refunds
If you are not satisfied with your meals from Factor75, you may receive a credit for your next purchase. The company features a money-back guarantee of up to $100 for first orders only.

Best For
Best for active individuals who want to eat healthily with zero effort
Menu/Meal Plans
Trifecta Nutrition offers 5 meals plans, including Clean, Paleo, Classic, Vegetarian, and Vegan.
Recipes/Meal Options
With Trifecta Nutrition, if you go with one of the meal plans, you can opt to receive 2-4 meals per day for 5-7 days a week. The company's a la carte menu has more than 30 items.
Meal & Recipe Variety
Trifecta Nutrition offers Paleo, vegetarian, vegan, classic, and clean, minimally processed meals. In addition to fully prepared meals, it offers precooked proteins, carbs, and veggies that can be bought in bulk and freely combined and seasoned to taste. All meals on the menu are organic and free from gluten, dairy, and soy.
Food Quality
Trifecta Nutrition delivers meals made of the highest-quality ingredients, all of which are USDA-certified organic. Its meals are fresh, never frozen, fish and seafood are wild-caught, and all meat is grass-fed. All meals are free from processed foods and artificial ingredients.
Nutritional Value & Portion Size
Trifecta Nutrition meals are optimally balanced and rich in fiber, protein, and healthy monounsaturated and polyunsaturated fats. They rarely contain added oil and the oil used is of the highest quality. Portion size is carefully calculated and satisfies the needs of adults with an active lifestyle.
Subscription Flexibility
With Trifecta Nutrition, you can edit, skip, pause or cancel your order whenever you want. The cutoff day to make changes to your order is the Friday a week before your expected delivery.
Refunds
Trifecta Nutrition may issue a refund or credit if you are not satisfied with your order.
Compare Plans & Pricing

Factor 75 Plans & Pricing
Factor 75 Pricing
Meals per week
Price per week
Price per meal
4
$60.00
$15.00
6
$77.00
$12.83
8
$99.00
$12.37
12
$138.00
$11.50
18
$198.00
$11.00

Trifecta Nutrition Plans & Pricing
Clean and Paleo
Meals per day
Days per week
Price per week
Price per meal
1
7
$108.43
$15.49
2
5
$149.90
$14.99
2
7
$209.86
$14.99
3
5
$214.35
$14.29
3
7
$300.09
$14.29
Vegetarian
Meals per day
Days per week
Price per week
Price per meal
2
5
$115.90
$11.59
2
7
$162.26
$11.59
3
5
$161.85
$10.79
3
7
$226.59
$10.79
Vegan
Meals per day
Days per week
Price per week
Price per meal
2
5
$113.90
$11.39
2
7
$159.46
$11.39
3
5
$161.85
$10.79
3
7
$226.59
$10.79
Suitable For

Meals For Families
Meals For Kids
Meals For Seniors
Meals For One

Meals For Families
Meals For Kids
Meals For Seniors
Meals For One
Compare Meal Options

Vegetarian Meals
Vegan Meals
Paleo Meals
Keto Meals
Low-Carb Meals
Low-Fat Meals
Meals For Diabetics
Gluten-Free Meals
Organic Meals
Weight Loss Meals

Vegetarian Meals
Vegan Meals
Paleo Meals
Keto Meals
Low-Carb Meals
Low-Fat Meals
Meals For Diabetics
Gluten-Free Meals
Organic Meals
Weight Loss Meals
Compare Sample Meals

Applesauce Pork Tenderloin
Honey Rosemary Chicken
Paleo Teriyaki Salmon
Steak with Loaded Cauliflower Mash

venison
Shrimp
Beef
Ahi Tuna
Compare Extras

A La Carte Menu
Gift Cards
Marketplace

A La Carte Menu
Gift Cards
Marketplace
Compare User Reviews

Submitted By Tess on 03/11/2019

My husband and I are truly enjoying Factor 75. We've tried them all, literally 7 different food delivery services over the past two years. Many are quite good. However, we are very concerned about the quality of our food. Factor 75 has made it simple for us to stick with a plan, enjoy very flavorful meals and give us flexibility with their options. I feel like we are doing something good for our bodies. We've been a Factor 75 member now for 3 months. We are committed for a year to see how we do with health and weight loss.

Submitted By Leila Paxton on 02/08/2018

Lol, I guess I'm naïve, but I thought that the meals would look at least a bit like what's in the photos. Don't get me wrong, everything tasted good, I liked it, but I like my food to look good as well.

Submitted By Jason Morneau on 01/28/2018

I don't know what to say. I'm not disappointed, but I guess I expected the meals to be better, more creative, I don't know. They are too… ordinary.

Submitted By Wes Hill on 01/22/2018

The GF and I have been members for at least 6 months now - while the service started out so-so at best, it has improved considerably. The quality of ingredients definitely stands out, and the company is learning which recipes are successful and which aren't. There are new recipes every week, and they keep improving.If you are incapable of operating in the morning and procrastinate far too much to pack a lunch the night before, you probably find yourself eating a box of crackers for lunch - or worse - corporate chefs.... If that's the case, go ahead and give Factor75 a try. As long as you take the time to figure out what's good and what's not, you may be pleasantly surprised.

Submitted By Daniel on 03/16/2019

I have to take issue with your generally positive review. First, you can make a subscription but you can't count on what you ordered being what ships. For example, I subscribed to the 5-day paleo meal plan; but what was delivered was 4/5 days of the clean meal plan and 2 random meals. You want to talk to customer support to find a way to make things right? Ha! They completely ignored my zendesk chat, and literally hung up on me when I called. You also can't cancel your subscription from the website; they make you call the number and then just hang up on you. Believe me when I tell you, you'll want to find a different meal prep service!

Submitted By Stephanie Elliott on 03/12/2019

I have subscribed to several meal plan services this year in attempts to find the perfect match for me. I was so very hopeful that Trifecta would meet my needs for vegetarian (I try to stick to no meat during weekdays), unfortunately it is the WORST tasting food I have ever had. And I am not exaggerating. The first coconut curry rice veggie meal I had tasted like NOTHING. Like it was only texture, to the point where I was convinced that the company had just forgotten sauce. Moving on to meal number 2 quinoa and veggies...so salt, so sauce, just some veggies with quinoa. Moving on to my lunch today...it was literally a bunch of mush...the only identifiable items were mushrooms and olives. I literally took bites and just swallowed. I would scour the Internet for something (anything) better than what Trifecta offers.

Submitted By Corey on 01/28/2019

I can stomach most any food, knowing it's healthy and serving it's purpose. Trifecta meals are close to inedible. About as tasteless as a piece of cardboard.Trifecta meals are purchased as a reoccurring subscription, think old school magazine subscription scheme. Yes, it's very simple to sign up and give them your money. Just wait till it's time to cancel the service. They have a cut off date that you have cancel your subscription by, so they have time to update the kitchen with orders, understandable. Problem is, you can't cancel your subscription online, you have to call or email them. In my case, my cut off date was on a weekend, followed by a holiday. So, my messages were not addressed till it was too late and they did not make an exception, even though I was told that the kitchen had not made my food yet. They would not cancel the order. So, they sent me over $200 in tasteless junk.Ice Age meals taste much better and their business model isn't a subscription scam.

Submitted By Samantha on 09/13/2018

I just started ordering from Trifecta, and so far I LOVE it. I've managed to eat healthier this week than I have in a long time, and I know if I continue on this path I'll definitely be seeing some weight loss results. At first I was apprehensive because of the price, plus I've had some meal delivery food in the past that has tasted kind of "meh", but I've really enjoyed all the meals I've tried! They're surprisingly good, and taste just like home-cooked meal prep food, but with a little extra attention to flavor detail that I rarely have time to care about when batch-cooking for the week.As far as the price goes, I've saved a TON of time that I would have normally spent meal planning, grocery shopping, and cooking on my weekends. I honestly feel kind of liberated. This is the easiest nutrition plan I've ever followed, and I'm loving the time back. The convenience of these meals it making it much easier for me to say "no" to crappy fast food, etc. that I shouldn't eat. Bonus- their customer service is on point- the chat tool on the website is amazing.
Winner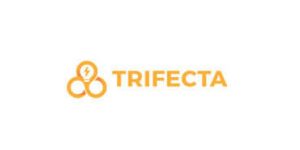 The idea behind Trifecta Nutrition meal delivery service is to offer what most of us strive to achieve: eating healthy meals which fulfill all our dietary needs, every day, without all the hassle. Whether you are a vegan or vegetarian, wish to go Paleo, or simply want to eat clean, Trifecta has got you covered. Eating healthy has never been easier.