Best Organic Grass-Fed Meat Delivery Companies
Previously, we highlighted the key features of our top picks to help you understand why we consider them to be the best organic grass-fed meat delivery services in America. Now it is time to dig a bit deeper, learn something more about them, and find out which one is most likely to keep your mind, body, and palate happy.
1. ButcherBox


ButcherBox is an organic grass-fed meat delivery that makes healthy eating simple for carnivorous families with big appetites. Every month, it brings you a perfect mix of grass-fed and grass-finished beef, free-range organic chicken, and/or heritage pork. You can choose every item yourself or get a box filled with ButcherBox favorites, including both premium and budget cuts.
You get to decide on box size, modify or cancel your subscription at any time, and enjoy free shipping on all orders.
2. Greensbury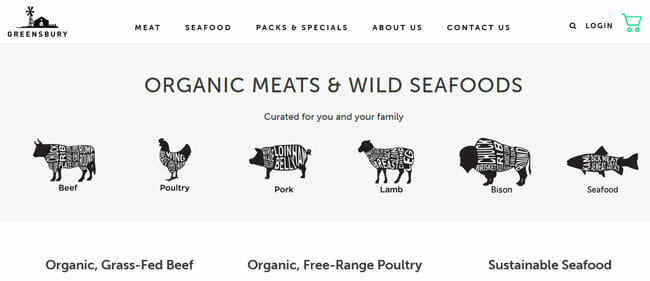 Shopping at Greensbury is a true delight. The meat is conveniently classified into Organic and Antibiotic-Free sections, so you know exactly what you are buying.
The beef is always organic and grass-fed. Chicken, duck, and turkey are free-range, certified organic, and antibiotic-free. The same goes for lamb and pork. Bison is always grass-fed as well as free-range. If you like seafood, you can get delicious wild-caught finfish and shellfish.
There are no obligations or minimums and you can order whatever and whenever you want. If you choose to subscribe to your favorites, you get 5% off every order.
3. Meat The Butchers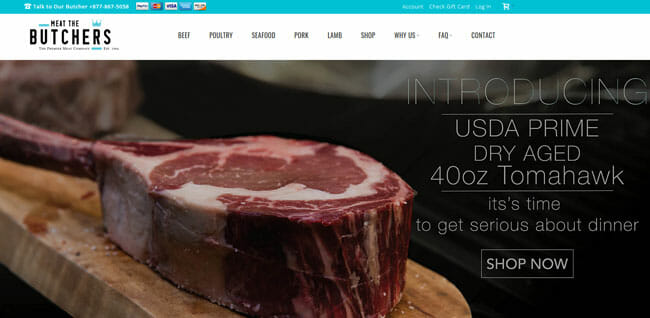 Meat The Butchers has been providing premium meat for over half a century. It does not focus on certified organic products, but its meat is always sustainably sourced, completely natural, and hand-cut by a pro butcher.
Its online shop features more than 70 premium items, including 100% grass-fed beef, free-range chicken, all-natural pork and lamb, and incredible sushi-grade seafood.
The items are sold in both large and small packages and there is no minimum order. Depending on location, shipping is free on orders over $75 – $350.
4. US Wellness Meats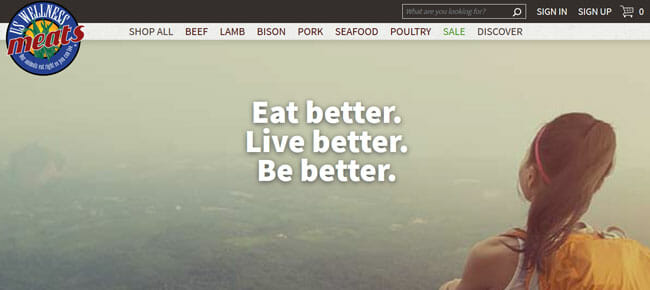 After the shutdown of Missouri's state-run certification program, US Wellness Meats ceased being certified organic, but its meat is still raised in accordance with organic principles. Plus, its offer is so vast that even the most adventurous carnivores are sure to be impressed.
The company's selection includes grass-fed beef, bison, lamb, and heritage pork, free-range poultry, wild-caught seafood, and an abundance of less common products, like farm-fresh dairy, healthy pet food, organs, bones, fats, broths, tallow, pemmican, and other specialties.
Shop whenever you wish, choose whatever you love, and only pay for the amazing food plus handling.
5. Moink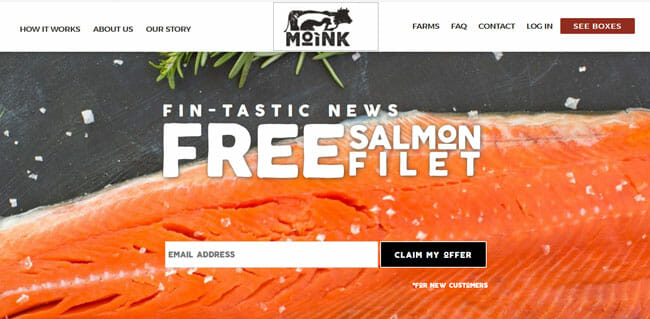 While Moink does not promise that its meat is certified organic, its entire selection is ethically sourced, humanely raised on family farms, and fed a healthy, primarily vegetarian diet free from GMO grains and artificial substances of any kind.
This subscription-based meat delivery offers 4 different subscriptions and allows you to enjoy grass-fed and grass-finished beef and lamb, pasture-raised and antibiotic-free chicken and pork, and wild-caught seafood.
You get to decide which meat types and specific items you want to get in your deliveries, choose to receive boxes every 3-6 weeks, modify or cancel your subscription at any time, and enjoy free shipping on all orders.