Best Mail Order Steak Companies
In the final section of our guide to choosing the best mail order steaks, we will offer more valuable information on our top picks. Keep reading to find out what makes our top-ranked companies special and decide which one you want to try out first.
1. Omaha Steaks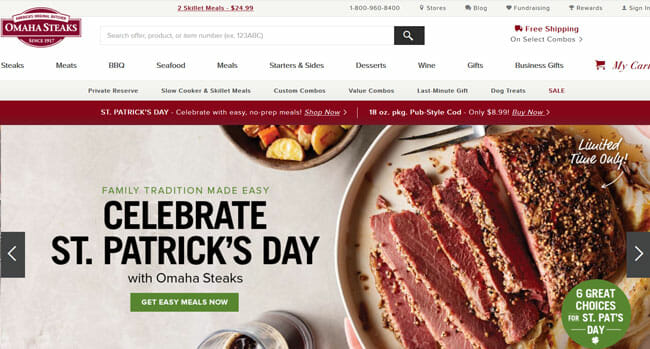 For over a century, Omaha Steaks has been one of the finest and most trusted mail order steak services in the country. In order to satisfy all customers, it offers both premium and budget steak cuts, hand-crafted in-house.
Its selection mostly includes naturally raised and aged steaks, with a wealth of popular cuts available, from T-bones to strips. In terms of extras, it offers seafood, meals, sides, desserts, wines, and more.
You can shop as often as you want, there are no order minimums, and every delivery comes with a satisfaction guarantee.
2. Chicago Steak Company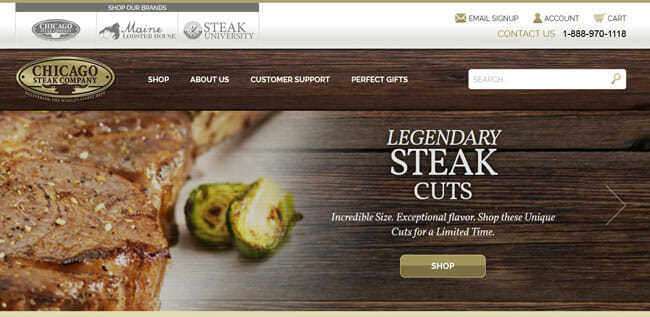 Chicago Steak Company is a mail order steak service that specializes in premium, aged steaks. Whether you prefer Angus beef, USDA Prime or Wagyu, dry-aged or wet-aged cuts, you can find it all at Chicago Steak Company.
One of the main advantages of this service is that it allows you to enjoy the highest-quality cuts that are better than 98% of steaks available in the US. Apart from steaks, you can purchase chicken, pork, fish, surf & turf items, and amazing desserts.
There are no minimums or obligations to spoil your shopping experience. If you want to get regular deliveries, you can join a steak club and get free shipping.
3. Snake River Farms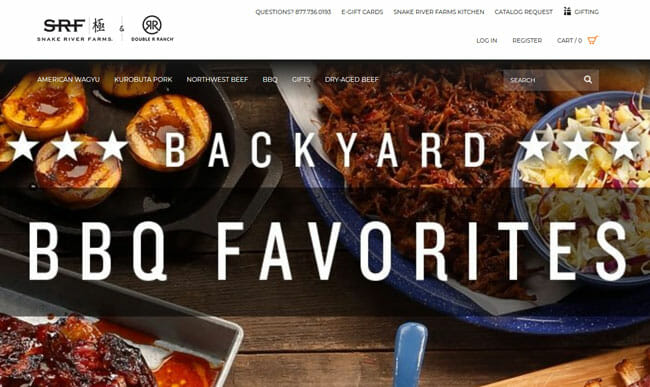 Snake River Farms is a premium choice for fans of American Wagyu, Northwest, and dry-aged beef steaks. The selection is rich, with about 50 steak items available at all times.
This company's cuts are praised by some of the best chefs in the country and they can be enjoyed in various Michelin-starred restaurants, which speaks volumes about their quality. Apart from amazing steaks, the service offers Kurobuta pork and delicious BBQ cuts.
Ordering is easy, you can shop whenever you wish, there is no minimum order, and the prices are rather fair. All orders come with a happiness guarantee.
4. US Wellness Meats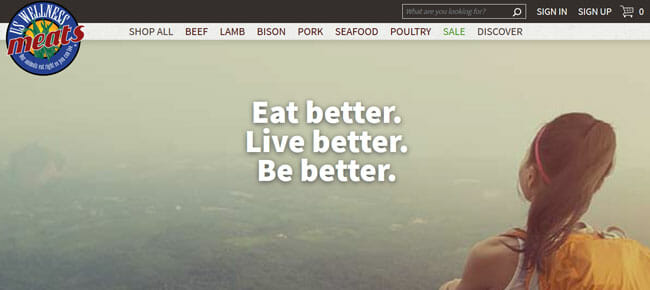 US Wellness Meats provides superior-quality beef steaks that come from grass-fed cattle raised in accordance with the principles of organic farming. Its steak selection is not as impressive as that of our previous choice, but you can still choose from over 30 popular cuts.
The company offers an incredible range of extras, including wild-caught seafood, bison, pork, lamb, and poultry, as well as farm-fresh dairy, pemmican, organs, bones, fats, broths, gelatins, nutraceuticals, and other unusual items.
Shop commitment-free and enjoy frequent discounts. Shipping is free and you only pay a small handling fee.
5. Kansas City Steaks


Kansas City Steaks boasts one of the vastest selections of premium steaks on the market. With over 100 steak items on offer, you can be sure that this exceptional service can satisfy your taste. Whether you opt for USDA Prime, American-style Kobe, sandwich steaks, pre-seasoned steaks or classic Kansas City steaks, you can be sure that the cuts are hand-trimmed and wet-aged to perfection.
If you want to enrich your meals or dinner parties, you can add a variety of extras to your cart, including seafood, pork, lamb, chicken, turkey, meals, sides, appetizers, and desserts.
You can opt for one-time orders with no minimum limit or join a monthly steak club. Your every order comes with a satisfaction guarantee.