Sun Basket VS Purple Carrot
Advertiser Disclosure
This website features affiliate links. For purchases made via these links, we earn commissions that allow us to keep producing helpful content. To find out more
click here
.
Close
The art of cooking isn't reserved for chefs only. With amazing recipes and carefully prepared ingredients from Sun Basket or Purple Carrot, you can become a great chef yourself. How to choose whether Sun Basket or Purple Carrot is better? Check out our honest comparison and find out everything you need to know about these two meal delivery services.
Cooking healthy meals in no time
VS

Vegan Meals For A Healthy Lifestyle
Highlights
With Sun Basket, you can handpick recipes that suit your taste, diet, and lifestyle, decide on the number of recipes you want to order per week, double or triple your order when you need more food, choose between high-quality and premium meat options, and completely personalize your orders and meal plan.
Average Price Per Meal:

$11.49

Shipping Cost:

$6.99

Delivery Area:

47 states

Purple Carrot offers reasonably priced natural, plant-based meal kits designed for fitness enthusiasts, athletes, and vegans who want to eat healthily and cook effortlessly.
Average Price Per Meal:

$11.49

Shipping Cost:

$0

Delivery Area:

48 states
Compare Features
Best For
Best for home cooks looking for a perfect combination of variety, quality, and customizability
Menu/Meal Plans
With Sun Basket, you can choose between the Classic Menu and the Family menu.
Recipes/Meal Options
Sun Basket features 18 new dinner recipes and around 12 add-ons on the Classic Menu and 6 new dinner recipes on the Family Menu each week.
Meal & Recipe Variety
Sun Basket offers Paleo, lean and clean, gluten-free, vegetarian, vegan, pescatarian, Mediterranean, Heart-Check certified, dairy-free, soy-free, and family-friendly dinner recipes. Most meals are ready in around half an hour and there are plenty of easy-prep, one-pot, stir-fry, and make-ahead options. The recipes are inspired by various world cuisines, including Thai, Italian, Vietnamese, Mediterranean, American, and Mexican. In addition to dinner recipes, the service offers 5-minute salads, signature sauces and dips, and veggie snacks available as add-ons.
Food Quality
Sun Basket sources the best organic produce of the season, its seafood is of the highest quality and recommended by the Monterey Bay Aquarium Seafood Watch, and its meat is humanely raised, grass-fed and free from antibiotics and hormones.
Nutritional Value & Portion Size
The average calorie count for Sun Basket meals is between 500 and 800 calories per serving. All meals are optimally balanced and approved by its in-house nutritionist. The meals on the Classic menu are perfectly portioned for 2 or 4 adults and the ones on the Family menu are designed for 4 adults with leftovers.
Subscription Flexibility
With Sun Basket, you can make changes to your order or skip, pause, and cancel your delivery at any time. All changes must be made by Noon PST / 3pm EST the Wednesday before your delivery is due.
Refunds
Sun Basket boasts an excellent 100% money-back guarantee, so if you are not happy with your order for whatever reason, just notify the company within 7 days of delivery and you will be issued a refund or credit.

Best For
Best for vegan home cooks with an active lifestyle
Menu/Meal Plans
Purple Carrot features 2 menus: 1-2 Person and TB Performance Meals
Recipes/Meal Options
The standard Purple Carrot menu features 6 recipes per week while the TB12 Performance Meals menu features 3 recipes per week.
Meal & Recipe Variety
Purple Carrot offers vegan meals suitable for lunch and dinner. Its selection includes both everyday, healthy-eating meals and performance meals for active individuals. The meals are usually inspired by Moroccan, Chinese, Italian, and Spanish cuisines and include veggie stews, risottos, pastas, quesadillas, and grain bowls. The prep and cook time is around 30-45 minutes.
Food Quality
Purple Carrot delivers fresh, nutrient-packed ingredients that are sustainably sourced. All ingredients are of high-quality, chosen in accordance with the season, and completely natural.
Nutritional Value & Portion Size
Purple Carrot meals come in medium-sized portions and contain 500-800 calories on average. They are nutritionally balanced, with the right quantities of healthy fats, lean proteins, and complex carbohydrates.
Subscription Flexibility
With Purple Carrot, you can skip or cancel your order anytime. You must inform the company about any changes to your order by Tuesday night at 11:59 PM EST the week before your next delivery is due.
Refunds
For information about returns and refunds, you must contact Purple Carrot within 7 days of your delivery.
Compare Plans & Pricing
Sun Basket Plans & Pricing
Classic Menu (2 servings)
Meals per week
Meal kit price
Price per serving
3
$71.94
$12.99
Classic Menu (3 servings)
Meals per week
Meal kit price
Price per serving
3
$143.88
$11.99
Classic Menu (4 servings)
Meals per week
Meal kit price
Price per serving
3
$175.84
$10.99
Family Plan (4 servings)
Meals per week
Meal kit price
Price per serving
2
$87.92
$10.99
3
$131.88
$10.99
4
$175.84
$10.99

Purple Carrot Plans & Pricing
Purple Carrot (2 servings)
Meals per week
Meal kit price
Price per serving
3
$72.00
$12.00
TB12 (2 servings)
Meals per week
Meal kit price
Price per serving
3
$78.00
$13.00
Suitable For
Meals For Families
Meals For Kids
Meals For Seniors
Meals For One

Meals For Families
Meals For Kids
Meals For Seniors
Meals For One
Compare Meal Options
Vegetarian Meals
Vegan Meals
Paleo Meals
Keto Meals
Low-Carb Meals
Low-Fat Meals
Meals For Diabetics
Gluten-Free Meals
Organic Meals
Weight Loss Meals

Vegetarian Meals
Vegan Meals
Paleo Meals
Keto Meals
Low-Carb Meals
Low-Fat Meals
Meals For Diabetics
Gluten-Free Meals
Organic Meals
Weight Loss Meals
Compare Sample Meals
Chipotle rubbed chicken with strawberry and kale salad
Poached cod in tomato broth with potato and golden raisins
Spicy roasted shrim with and ajo blanco sauce
Thai style salmon in spicy red curry

Butter Lettuce Wraps
Coconut Ramen
Coconut Tofu
Smashed White Bean and Avocado Club
Compare Extras
A La Carte Menu
Gift Cards
Marketplace

A La Carte Menu
Gift Cards
Marketplace
Compare Customer Reviews
Submitted By Katherine Sandouk on 03/16/2019

I am extremely disappointed with this meal subscription service and I have tried a few of them. They have a no-refund policy, which other meal subscription services I have used do because sometimes it's hard to skip every week. On top of that it was hard for me to figure out how to put my account on hold. I tried to get them to cancel my account in November and it didn't work so I had to just skip a bunch of weeks and try to figure out again how to close my account. Then when I finally didn't get the time to skip a bunch more which is also hard to do via your phone and tried over and over to get my account put on hold via desktop and mobile it caught up to me and they charged me over 80$, all they could do was give me 20$ back and say I think that's more than fair, uh no that's horrible customer service. They say they don't have the man power to take your package off the line, well you should figure something out if you want people to return to you in the future. And now I wont be able to pay my bills because of them. If they can afford to give out 80$ coupons, I think they can afford to refund me ALL my money back. I don't recommend them If you want an easy to use, and refund friendly subscription. BTW this happened to me twice with them. I am a busy mom and I promise you I tried several times to straighten this out, it's not easy enough. I've tried home chef, freshly and plated.

Submitted By Diana Bryant on 02/15/2019

I've been trying to use much more veggies and healthy foods in my diet recently and I also discovered my love for international cusine and I have Sun Basket to thank for all that. I became a real adventurer when it comes to food and I get to enjoy loads of different recipes every week and share them with my loved ones. As with any meal service, there's gonna be some repetition but not even close as much as with some other companies I used in the past.

Submitted By Denisse Simmons on 02/07/2019

One of the best things about Sun Basket for me is the fact that it reduces food waste by a lot. I simply get the exact amounts I'll need to make any particular dish and never end up with an extra head of cabbage or something like that. It has also reduced my visits to to the store to let's say basically once every week.

Submitted By Noah Butler on 01/28/2019

As a single dad, my life has two big eras, pre and post Sun Basket. I completely forgot what it feels like dragging my kids though the convenience store trying to cram everything I need inside a shopping cart, listening to new school adventures and trying to think about lunch at the same time. Sun Basket is incredibly convenient, saves a ton of time every single day, and provides my family with high-quality food I could never get even close to making without their help. Great service, definitely recommend it to everybody who wants to save some time, money and sanity on everyday eating.

Submitted By Kristina on 04/12/2019

They promised that all packaging would be recyclable. It was not. My box arrived in a huge silver plasticine bag (not recyclable) AND although they promised that the "ice packs" contained a substance that is environmentally friendly, OMG! - What a gelatinous GOO !!! I had taken the packs outside on my gravel driveway to melt. Thank God I had a bucket nearby when I went to slit them open. An unctuous liquid started coming out and just sat there in an actual "pile" on the gravel. I threw both packs into the bucket and flushed them down the toilet. Then I had to take Dawn dishwashing liquid to remove the STAIN left by whatever chemical this stuff was. And last, when it came to the vegan selection, it's really limited and not very tasty. Oh, and I agree with the other person that I was so busy minding a boiling pot of beans while working with a blender and keeping an eye on the broiler. Dang - I want meals delivered that are EASY! I had a meltdown.

Submitted By Josette Romain, M.D. on 03/16/2019

I have been a vegan for many years and have been repetitively using the same type of meals, with no variety, because of the limited option offered in my non-vegan world. Purple Carrot opened my eyes, and my taste buds, to the large array of vegan food available not only locally but also from other countries. I have been using their food for more than a year now and they very seldom repeat the same recipe. I highly recommend Purple Carrot.

Submitted By Anitra on 12/02/2019

Average at best, we did the TB12 experience. Most of the vegetables were either too ripe, not ripe enough or needed to be tossed. The first week the meals were ok however the quality was progressively worse week after week. When I tried to cancel, my email went into spam and I was charged for an additional week of product that I did not want. I would say, choose another meal plan that is more tried and reliable.

Submitted By Jennifer Moline on 10/21/2018

I have to stress I'm not a vegan, I just had to switch to plant-based because of health problems. I've always loved meat and it was hard for me to find anything vegan that was satisfying enough. This is my third order so far and apart from (ironically) a couple of carrots in the first order that didn't look all that fresh when I got them, I've never had any problems with the service and when I told them about the carrots, they offered a full refund, which was really nice (I didn't take it because everything else was fine). I like the recipes and the portions are just right for me, I'll definitely keep ordering, at least until I start eating meat again.
Winner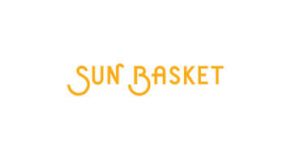 Sun Basket helps you save time while cooking for yourself or your loved ones. A renowned California chef, an in-house nutritionist, and all of the country's best farmers work together to provide you with everything you need to make great meals quickly. Discover if this is the right meal kit delivery service for you in our Sun Basket review.