Plated VS Sunbasket Comparison
Advertiser Disclosure
This website features affiliate links. For purchases made via these links, we earn commissions that allow us to keep producing helpful content. To find out more
click here
.
Close
Both Sunbasket and Plated provide their users with extraordinary cooking experiences, combining nutrition with amazing flavors and creative recipes.
Our Sunbasket vs. Plated comparison can help you choose between the two meal kit delivery services by outlining all the important features of each company. In this guide, you will find all the info you will ever need about both Sunbasket and Plated, allowing you to easily make your final decision.

Cooking with superior ingredients
VS

Cooking healthy meals in no time
Highlights

Plated offers incredible ordering flexibility, competitive pricing, and one of the richest menus in the meal kit market, with recipes for a vast range of tastes, diets, and cooking skill levels.
Price Range:

$$

Average Price Per Meal:

$9.95

Shipping Cost:

$0

*

Delivery Area:

48 states
*
except on weekly plans under $60

With Sunbasket, you can handpick recipes that suit your taste, diet, and lifestyle, decide on the number of recipes you want to order per week, double or triple your order when you need more food, choose between high-quality and premium meat options, and completely personalize your orders and meal plan.
Price Range:

$$

Average Price Per Meal:

$11.49

Shipping Cost:

$6.99

Delivery Area:

47 states
Compare Features

Best For
Best for semi-experienced home cooks who value variety and want to eat healthily
Menu/Meal Plans
Plated features one menu that changes on a weekly basis.
Recipes/Meal Options
Plated offers 30 new recipes each week, including dinner, brunch, side dish, appetizer, and dessert ideas.
Meal & Recipe Variety
Every week, the Plated menu features fresh meal ideas suitable for omnivore, vegetarian, gluten-free, low-calorie, and low-carb diets. The recipes are inspired by popular world cuisines, such as French, Italian, Indian, Mexican, Chinese, and traditional American cuisine. Most items are quick-prep recipes with hands-on time ranging from 10 to 30 minutes.
Food Quality
Plated does not only offer sustainably sourced meat & seafood and the freshest seasonal produce from the best local farms but also supplies home cooks with rare artisanal spices that give rich flavor and tantalizing aroma to every dish.
Nutritional Value & Portion Size
Plated carefully calculates its portion sizes to satisfy the needs of an average adult, with no leftovers. By thoughtfully combining high-quality ingredients into satisfying meals, the Plated culinary team ensures all meals are rich in nutrients and well-balanced, with plenty of items under 600 calories.
Subscription Flexibility
With Plated, you can change your box's recipes or servings at any time. You can also skip, pause or cancel your order whenever you want. Keep in mind that all changes to your subscription must be made by noon six days before your delivery is due.
Refunds
If you are not satisfied with your delivery or something is missing from your box, you can contact Plated and they may issue a credit to your account.

Best For
Best for home cooks looking for a perfect combination of variety, quality, and customizability
Menu/Meal Plans
With Sunbasket, you can choose between the Classic Menu and the Family menu.
Recipes/Meal Options
Sunbasket features 18 new dinner recipes and dozens of add-ons (including breakfasts and lunches) on the Classic Menu and 6 new dinner recipes on the Family Menu each week.
Meal & Recipe Variety
Sunbasket offers Paleo, lean and clean, gluten-free, vegetarian, vegan, pescatarian, Mediterranean, Heart-Check certified, dairy-free, soy-free, and family-friendly dinner recipes. Most meals are ready in around half an hour and there are plenty of easy-prep, one-pot, stir-fry, and make-ahead options. The recipes are inspired by various world cuisines, including Thai, Italian, Vietnamese, Mediterranean, American, and Mexican. In addition to dinner recipes, the service offers 5-minute salads, signature sauces and dips, and veggie snacks available as add-ons.
Food Quality
Sunbasket sources the best organic produce of the season, its seafood is of the highest quality and recommended by the Monterey Bay Aquarium Seafood Watch, and its meat is humanely raised, grass-fed and free from antibiotics and hormones.
Nutritional Value & Portion Size
The average calorie count for Sunbasket meals is between 500 and 800 calories per serving. All meals are optimally balanced and approved by its in-house nutritionist. The meals on the Classic menu are perfectly portioned for 2 or 4 adults and the ones on the Family menu are designed for 4 adults with leftovers.
Subscription Flexibility
With Sunbasket, you can make changes to your order or skip, pause, and cancel your delivery at any time. All changes must be made by Noon PST / 3pm EST the Wednesday before your delivery is due.
Refunds
Sunbasket boasts an excellent 100% money-back guarantee, so if you are not happy with your order for whatever reason, just notify the company within 7 days of delivery and you will be issued a refund or credit.
Compare Plans & Pricing

Plated Plans & Pricing
2 Servings
Meals per week
Meal kit price
Price per serving
2
$47.80 (first week: $35.85)
$11.95
3
$65.70 (first week: $49.27)
$10.95
4
$87.60 (first week: $65.70)
$10.95
3 servings
Meals per week
Meal kit price
Price per serving
2
$59.70 (first week: $44.77)
$9.95
3
$80.55 (first week: $60.41)
$8.95
4
$107.40 (first week: $80.55)
$8.95
4 servings
Meals per week
Meal kit price
Price per serving
2
$79.60 (first week: $59.70)
$9.95
3
$107.40 (first week: $80.55)
$8.95
4
$143.20 (first week: $107.40)
$8.95

Sunbasket Plans & Pricing
Classic Menu (2 servings)
Meals per week
Meal kit price
Price per serving
2
$51.96
$12.99
3
$71.94
$11.99
4
$87.92
$10.99
Classic Menu (4 servings)
Meals per week
Meal kit price
Price per serving
2
$103.92
$12.99
3
$143.88
$11.99
4
$175.84
$10.99
Family Plan (4 servings)
Meals per week
Meal kit price
Price per serving
2
$87.92
$10.99
3
$131.88
$10.99
4
$175.84
$10.99
Suitable For

Meals For Families
Meals For Kids
Meals For Seniors
Meals For One

Meals For Families
Meals For Kids
Meals For Seniors
Meals For One
Compare Meal Options

Vegetarian Meals
Vegan Meals
Paleo Meals
Keto Meals
Low-Carb Meals
Low-Fat Meals
Meals For Diabetics
Gluten-Free Meals
Organic Meals
Weight Loss Meals

Vegetarian Meals
Vegan Meals
Paleo Meals
Keto Meals
Low-Carb Meals
Low-Fat Meals
Meals For Diabetics
Gluten-Free Meals
Organic Meals
Weight Loss Meals
Compare Sample Meals

Tahini Chicken Schnitzel
Brie Mac and Cheese
Farro and Arugula Salad
Cauliflower Tinga Tacos

Chipotle rubbed chicken with strawberry and kale salad
Poached cod in tomato broth with potato and golden raisins
Spicy roasted shrim with and ajo blanco sauce
Thai style salmon in spicy red curry
Compare Extras

A La Carte Menu
Gift Cards
Marketplace

A La Carte Menu
Gift Cards
Marketplace
Compare Customer Reviews

Submitted By D Simon on 09/04/2019

I've tried several meal delivery services, and so far Plated is my favorite. The reason? The recipes are far more interesting than Blue Apron, Martha Stewart, EveryPlate, and HomeChef (the other services I've tried). Ingredients are good quality, I've had only a handful of occasions where ingredients were not included, and customer service credited me in each instance without delay. I'm quite satisfied with this company.

Submitted By Alicia Allaire on 08/30/2019

After cooking 1458 recipes, I've cancelled Plated. The Service began with great quality ingredients. Occasionally there would be a leaking vinegar, or sauce. We would provide feedback and often there would be improvements made in packaging. But, for the most part, everything was great! In the past 6 months the quality has deteriorated severely. The produce has been horrible. The spinach in my shipment last week was ROTTEN in 2 days from receipt. This week it was already starting to spoil when I opened the box. Previously we noticed that after providing feedback they would make GOOD changes. Now they're just making cheaper decisions and providing less quality every shipment. We have moved on and cancelled our subscription. Plated, get it together! There is too much competition out there these days to cut SO many corners.

Submitted By Robin K Holmes on 04/27/2019

I just wanted to comment on the reason why I cancelled my weekly subscription box from Plated. I was a brand new customer, very excited to try their products, so I opened an account and set up a weekly delivery and made meal plans for several future weeks. I was so excited to receive my first order...and then it didn't come. I contacted customer service and they apologized and refunded me. I was told that everything was straightened out and I would definitely receive a box the very next week. A few days later I received an email from Plated saying "Yay! we're going to ship your order!" So I shopped light at the grocery store, confident that Plated would send me a box...and then it didn't come. Again. (I had nothing planned for dinner for the next 3 days and had to go out and buy more groceries after working a 12-hr shift.) I contacted customer service and received a refund to my bank account. But really? Two weeks in a row? No delivery, no explantion? Did they even want my business? Why would they not make certain that the order was shipped given the failure of the previous week? It was a very disappointing experience, and I would not recommend their service to anyone else. Plated gave me another refund, and when I told the customer service rep that I felt I should cancel my service if they could not deliver food I was told "We understand, sorry to see you go." No offer of a coupon or any type of customer recovery, just sorry to see me go. Don't bother to order from them, they can't seem to guarantee delivery.

Submitted By Maria Foster on 01/16/2019

7 meals in and we love love love Plated! Everything arrived super fresh which is way more than we expected in this age of online frauds and dishonesty. One important thing though, NEVER EXPERIMENT with the recipes! We did it once and it was a disaster. The recipes are laser precise and you have to follow them to a T for good results.

Submitted By Robert Bowser on 05/05/2019

I have been subscribing to Sun Basket for about a year after trying 3 or 4 other meal / recipe providers. I am very impressed with how Sun basket has continuously improved. Their re pies are well constructed, simple, healthy, delicious, and very easy to execute with most of the heavy lifting (sauces etc) already done. Ingredients are well chosen, organic, and top notch. They contain to work to reduce the u excess Arya packaging, This is by far the best of the meal providers I have experienced. I really enjoy this and as someone who cooks a lot, I learn constantly from the construction of their meals. Most importantly, this is an easy 30 minute dinner for when we just want to eat well without a lot of fuss or preparation. Love it.

Submitted By Katherine Sandouk on 03/16/2019

I am extremely disappointed with this meal subscription service and I have tried a few of them. They have a no-refund policy, which other meal subscription services I have used do because sometimes it's hard to skip every week. On top of that it was hard for me to figure out how to put my account on hold. I tried to get them to cancel my account in November and it didn't work so I had to just skip a bunch of weeks and try to figure out again how to close my account. Then when I finally didn't get the time to skip a bunch more which is also hard to do via your phone and tried over and over to get my account put on hold via desktop and mobile it caught up to me and they charged me over 80$, all they could do was give me 20$ back and say I think that's more than fair, uh no that's horrible customer service. They say they don't have the man power to take your package off the line, well you should figure something out if you want people to return to you in the future. And now I wont be able to pay my bills because of them. If they can afford to give out 80$ coupons, I think they can afford to refund me ALL my money back. I don't recommend them If you want an easy to use, and refund friendly subscription. BTW this happened to me twice with them. I am a busy mom and I promise you I tried several times to straighten this out, it's not easy enough. I've tried home chef, freshly and plated.

Submitted By Diana Bryant on 02/15/2019

I've been trying to use much more veggies and healthy foods in my diet recently and I also discovered my love for international cusine and I have Sun Basket to thank for all that. I became a real adventurer when it comes to food and I get to enjoy loads of different recipes every week and share them with my loved ones. As with any meal service, there's gonna be some repetition but not even close as much as with some other companies I used in the past.

Submitted By Denisse Simmons on 02/07/2019

One of the best things about Sun Basket for me is the fact that it reduces food waste by a lot. I simply get the exact amounts I'll need to make any particular dish and never end up with an extra head of cabbage or something like that. It has also reduced my visits to to the store to let's say basically once every week.
Winner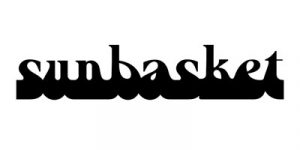 Sunbasket helps you save time while cooking for yourself or your loved ones. A renowned California chef, an in-house nutritionist, and all of the country's best farmers work together to provide you with everything you need to make great meals quickly. Discover if this is the right meal kit delivery service for you in our Sunbasket review.
Meal Options
Sunbasket offers 2 weekly menus, Classic and Family. With the Classic menu, you can choose between the Vegan, Vegetarian, Pescatarian, Mediterranean, Paleo, Gluten-Free, Lean & Clean, Quick & Easy, Diabetes-Friendly, Carb-Conscious, and Chef's Choice meal plans. The Family menu allows you to opt for the Chef's Choice plan or the Vegetarian plan. Plated does not offer special meal plans, but its menus do feature meals for vegetarians, as well as for meat and seafood lovers. They also offer desserts.
Variety
Both companies invest a great deal of effort into coming up with new recipes every week. Sunbasket's weekly offer includes 18 delicious, chef-curated dinner recipes on the Classic menu and 6 kid-friendly dinner recipes on the Family menu. Apart from meals, the service offers add-ons, including 5-minute salads, dips, sauces, and vegetable snacks. Plated's weekly menu features 20 wonderful dinner recipes and 2 dessert ideas.
Nutritional Value
All Sunbasket recipes are nutritionist-approved and contain all the valuable nutrients your body needs. Plated does not fall behind and offers balanced, nutritious meals that keep your body in good shape.
Portion Size
The amount of ingredients you receive from both companies is carefully calculated and based on the rules of healthy eating. It is more than enough to keep you feeling full and energized throughout the day.
Flexibility
Sunbasket and Plated are among the most flexible meal deliveries on the market. Both companies allow you to skip a delivery or cancel at any time, as long as you notify them in advance.
Price
The prices of meals at Sunbasket and Plated are pretty similar, with Plated meals being only slightly more affordable. With Plated, you get a 50% discount on your first order. As far as shipping is concerned, Plated offers free shipping on all orders over $60. Sunbasket offers free shipping on your first order only. All subsequent orders come with a $6.99 shipping fee. However, Sunbasket does give you a full refund in case you are not happy with your delivery.