PeachDish VS Green Chef Comparison
Advertiser Disclosure
This website features affiliate links. For purchases made via these links, we earn commissions that allow us to keep producing helpful content. To find out more
click here
.
Close
Cannot decide between PeachDish and Green Chef? It is definitely a tough choice. Both companies use high-quality ingredients in order to provide you with healthy, delicious food. Luckily, with this comparison, you can find out which one is a better choice for your dietary needs and preferences.
Discover The Charms Of Southern Cooking
VS

Organic food for you & your family
Highlights
PeachDish offers a wide selection of meal kits for different tastes and diets, as well as high-quality groceries and pantry items, all available for purchase with or without a subscription.
Average Price Per Meal:

$12.50

Shipping Cost:

$0

*

Delivery Area:

48 states
*
$15 state fee to the following states: AZ, CA, CO, IA, ID, KS, ME, MN, MT, ND, NE, NM, NV, OK, OR, SD, UT, WA, WY

Green Chef is the first USDA-certified organic meal kit service in the US that offers quick and creative recipes for all the most popular healthy diets.
Average Price Per Meal:

$12.50

Shipping Cost:

$6.99

Delivery Area:

48 states
Compare Features
Best For
Best for fans of the Southern cuisine
Menu/Meal Plans
Unlike most other meal kit delivery services, PeachDish doesn't offer specialized meal plans. Instead, the company provides its customer with a weekly menu to choose from.
Recipes/Meal Options
PeachDish provides at least a dozen recipes per week.
Meal & Recipe Variety
PeachDish offers omnivore, vegetarian, vegan, and gluten-free recipes. You can choose from a variety of meaty, veggie, and seafood items suitable for lunch and dinner and delicious desserts to satisfy your sweet tooth. On weekdays, you can enjoy quick-fix, 30-minute recipes. On weekends, you can try out new cooking techniques.
Food Quality
PeachDish is incredibly transparent about its sourcing practices, allowing you to get to know all of its suppliers, including local organic farms and gardens, artisan meat shops offering the freshest organic meat, artisan salt and spice studios, and other farmers and vendors that provide the finest natural food in the country.
Nutritional Value & Portion Size
PeachDish uses only natural ingredients rich in nutrients and has a huge team of professional chefs who make sure the ratio of micronutrients and macronutrients is just right. The service does not impress when it comes to portion size but does not leave you hungry either.
Subscription Flexibility
With PeachDish, you can make changes to your subscription at any time. You can pause, skip or cancel your order whenever it suits you. All changes to your subscription must be made before Sunday at 11:59PM EST.
Refunds
You may receive a refund if you are unsatisfied with your delivery from PeachDish and return the item or items in 'unused conditions.'

Best For
Best for home cooks following the latest healthy eating trends
Menu/Meal Plans
Green Chef features 2 menus, including the 2-Person Plan and the Family Plan.
Recipes/Meal Options
On a weekly basis, Green Chef provides 4-6 meal options for programs included in the 2-Person Plan and 2 meal options for each program included in the Family Plan.
Meal & Recipe Variety
Green Chef offers organic meal kits particularly designed for omnivores, carnivores, pescatarians, vegans, vegetarians, Paleo lovers, and home cooks on the keto and gluten-free diets. Its recipes are inspired by various world cuisines, so there is plenty of diversity. The meals are generally ready in half an hour or less.
Food Quality
Green Chef only uses USDA-certified organic ingredients that are free from GMOs, pesticides, irradiation, antibiotics, hormones, and steroids. Its ingredients are locally sourced and its pre-made signature sauces, marinades, and spice blends are handcrafted using only the finest ingredients. It also offers certified gluten-free meals.
Nutritional Value & Portion Size
Green Chef designs meals that are nutritionally balanced and rich in nutrient-packed organic produce. The calorie count per serving normally ranges between 500 and 800 calories. Serving size is usually 18-23 oz.
Subscription Flexibility
With Green Chef, you can skip or cancel your order at any time - just make sure to inform the company about any changes 7 days prior to your next delivery date at 12 pm EST.
Refunds
If you are not satisfied with your order from Green Chef, you must contact the company within 7 days after your delivery arrived and you will either receive a replacement or credit.
Compare Plans & Pricing
PeachDish Plans & Pricing
Standard PeachDish delivery
Servings
Meal kit price
Price per serving
2
$25
$12.5
4
$50
$12.5
6
$75
$12.5
8
$100
$12.5
12
$150
$12.5

Green Chef Plans & Pricing
Two Person Plan (2 servings)
Meals per week
Meal kit price
Price per serving
3 Paleo meals
$77.94
$12.99
3 plant powered (vegan) meals
$71.94
$11.99
3 gluten-free meals
$71.94
$11.99
3 vegetarian meals
$59.94
$9.99
3 balanced living meals
$71.94
$11.99
3 pescatarian meals
$71.94
$11.99
3 keto meals
$77.94
$12.99
Family Plan (4 servings)
Meals per week
Meal kit price
Price per serving
2 omnivore meals
$87.92
$10.99
2 carnivore meals
$87.92
$10.99
Suitable For
Meals For Families
Meals For Kids
Meals For Seniors
Meals For One

Meals For Families
Meals For Kids
Meals For Seniors
Meals For One
Compare Meal Options
Vegetarian Meals
Vegan Meals
Paleo Meals
Keto Meals
Low-Carb Meals
Low-Fat Meals
Meals For Diabetics
Gluten-Free Meals
Organic Meals
Weight Loss Meals

Vegetarian Meals
Vegan Meals
Paleo Meals
Keto Meals
Low-Carb Meals
Low-Fat Meals
Meals For Diabetics
Gluten-Free Meals
Organic Meals
Weight Loss Meals
Compare Sample Meals
Hanger Steak Fig Balsamic Pan Sauce with Roasted Watercress Salad
Kevin Clark's Comfy Chicken
The Giving Kitchen Supper Club 3 Course Kit
The Giving Kitchen Supper Club Hors d'Oeuvres Kit

chiken bruschetta pasta
cumin spiced steak
enchilada quesadilla
tuna poke bowl
Compare Extras
A La Carte Menu
Gift Cards
Marketplace

A La Carte Menu
Gift Cards
Marketplace
Compare Customer Reviews
Submitted By Julie Price on 04/09/2019

I'm shocked at all these bad reviews. We absolutely love PeachDish. We have tried several subscription food services and found PeachDish to be in a different category. Wonderful organic food with a large selection of options. The only problem is that it takes a while to cook, even the quickfix category, but all of the boxes have this problem. Also, we occasionally have a problem with the delivery, but it's infrequent, and again, all the companies have this problem. I will say they are the most organic ingredients of all the services.

Submitted By Leslie Andersen on 03/19/2018

The meal selection is good. The produce arrives fresh. The ability to 'shop at the market' is great. The recipes are easy to follow. But.... the packing and delivery is awful. I tried PeachDish for about 8 weeks. Half the time the box arrive without damage but inside was a different story. Lamb juices leaked all over everything in the box. Another time the heavy cream container was empty ... where was the cream ... all over everything in the box. One box never arrived. And the nightmares went on until I cancelled my membership. In the beginning, PeachDish was responsive but later on I never received a response to my concerns and problems. I have switched to HomeChef and LOVE them.

Submitted By Marleen on 0109/2018

I got Peachdish for months and I loved it. The recipes are mostly delicious and easy to follow, and the ingredients are almost all sustainably sourced so I felt ok about eating meat and dairy. They also offer quite a few whole grains and vegetables. As per some other reviews, it seems obvious to me that if you don't want to use a lot of salt, don't use it! I always salt to taste. I've tried several other meal kit services and this was by far the best. The big downside is, of course, the price... but sometimes you get what you pay for.

Submitted By Mary on 09/10/2017

My daughter gave me a subscription for a gift. I ordered 2 of the vegetarian dishes and did not eat either one. I threw them out after eating a few bites . They had no flavor. The vegetables were not fresh. I actually went to the store and bought fresh vegetables before I cooked their recipe. Awful. One recipe said to use 1 tablespoon of olive oil to sauté the eggplant. You need far more than that to sauté eggplant.

Submitted By Eric L on 03/29/2019

Terrible. Spoiled produce, please see my pics for the moldy tomatoes etc. Weird tasting recipes including "Malaysian Pork", really? Malaysia is a Moslem country, can you be any more disrespectful to that religion?? Called customer service, they refused to provide a refund, just a credit—I really don't want more of this nasty product so the credit is of no value. I will contact my local TV stations consumer reporter on the refund issue, but my recommendation on this company is to stay far away…

Submitted By mark west on 06/12/2018

First of all, GreenChef does not give you enough options to pick your own meals. Secondly, the recipe's were not very good. I canceled my subscription. SUNBASKET is much better and gives you more options.

Submitted By Lindsey on 04/28/2018

I was really excited for this meal delivery service; however, after two shipments I have to cancel. The first shipment was on time and packaged per individual meal as expected. The second shipment was almost two days late and when I opened the box, the meat was nearly room temperature. In addition, all other ingredients were just tossed in the box. Spices, vegetables, and meat was not separated. I had to throw it away since some of the packaging was leaking and I had no way of knowing if it was the tuna, chicken or any of the sauces. Then to top it all off, when I called Customer Service, they could only refund me for the late shipment and couldn't cancel my next shipment or refund me because a manager wasn't on duty. They also could not tell me when a manager would be back to authorize my request. At this point, I still don't know if my membership moving forward is actually cancelled or not. I'm still waiting for a phone call as promised. I would have wanted to give them another chance, but even the flavor of the meals I did try wasn't very impressive. All in all, this convenient service has proved not so convenient. I guess I'll be headed back to the grocery store tonight.

Submitted By Rita Hardt on 02/01/2018

For me, going keto was really hard and discovering Green Chef was a true blessing. I still miss all the carbs, but at least the meals I cook with GC taste like real food.
Winner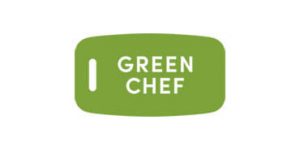 Whether you're looking for an organic, vegetarian or gourmet meal delivery service, Green Chef has you covered. It delivers pre-portioned ingredients and chef-created recipes to your doorstep whenever it suits you the most. You can enjoy great flexibility, eat a healthy diet, and help save the planet too. Read this Green Chef review to learn more.