Moink VS ButcherBox Comparison
Advertiser Disclosure
This website features affiliate links. For purchases made via these links, we earn commissions that allow us to keep producing helpful content. To find out more
click here
.
Close
With our all-encompassing Moink VS ButcherBox comparison, you can pick the right meat delivery service in minutes. We have done all the time-consuming research so you can instantly find out what meat types and cuts these services offer, how their products are sourced, and whether their ordering options suit your needs. Be sure to scroll down to discover what other customers have to say about these services and find out which one of them is the definite winner of the comparison.

Meat The Way Nature Intended It To Be
VS
A meat delivery you can trust
Highlights

ButcherBox offers monthly deliveries of pasture-raised, grass-fed beef and high-quality, natural pork and chicken. Opt for a subscription and handpick the items in your box or let the experts do the choosing. Enjoy tasty meat gifts and free shipping with all orders.
Price Range:

$

Average Price Per Meal:

$149.00

Shipping Cost:

$0

Delivery Area:

50 states
Moink is a subscription-based meat delivery that brings you perfectly tasty, ethically sourced meat straight from small, family-owned farms. Choose the kind of meat you want to get, mix it up with some wild-caught seafood if you wish, take full control over what goes into your order, decide on the delivery frequency, and enjoy free shipping and amazing food that comes with a 100% satisfaction guarantee.
Price Range:

$$

Average Price Per Meal:

$4.50

Shipping Cost:

$0

*

Delivery Area:

all 48 continental states
Compare Features

Best For
Best for carnivorous families that want to eat healthily
Meat Selection
ButcherBox offers more than 60 different cuts of beef, pork, and chicken, available in curated and custom boxes. You can purchase delicious cuts like New York strip steak, ribeye, sirloin steaks, roasts, chops or ribs and various interesting add-ons such as breakfast sausage, burgers, and uncured, sugar-free bacon.
Meat Quality
ButcherBox offers premium-quality meat. Its beef is grass-fed and grass-finished, it only sells heritage pork, and its chicken is free-range and organic.
Other Products
ButcherBox only sells meat.
Sourcing Practices
The meat you receive from ButcherBox is grown on family-owned farms that employ humane cattle-raising practices. The animals interact with one another in the pastures, they have safe, uncrowded shelters, and the farmers do not interfere with their natural diet.
Flexibility
ButcherBox offers flexible subscriptions that you can modify, pause or cancel at any time. Keep in mind that you should make the desired changes before your order is billed.
Refunds
If something is wrong with your shipment, reach out to ButcherBox immediately and you can get a replacement or a refund.
Shipping Costs
ButcherBox offers free shipping on all orders.
Delivery Area
ButcherBox ships throughout the contiguous US.
Best For
Best for avid meat lovers looking for a steady source of naturally delicious meat
Meat Selection
Moink offers grass-fed, grass-finished beef and lamb and pasture-raised pork and chicken. Its selection usually consists of about 30 items, including standard products like chuck roast, flank steak, pork chops, bacon, and chicken drumsticks and breasts, as well as occasional extras like beef liver and marrow bones.
Meat Quality
Moink meat is always completely natural and of exceptionally high quality. It is free from antibiotics, growth hormones, nitrates, nitrites, and added sugar. It comes from animals that are pasture-raised, grass-fed, and never given any GMO grains. Its chicken does not contain any added solutions and none of the products contain any artificial substances.
Other Products
Moink primarily focuses on meat, but you can also get wild-caught seafood in your deliveries.
Sourcing Practices
Moink exclusively sources meat that is humanely raised and seafood that is wild-caught. The meat comes from small family-owned farms that truly care about the animals they raise and allow them to enjoy their lives in the open while providing them with comfortable shelter. Moink is highly transparent about its sourcing practices and provides plenty of information on all of its partner farms.
Flexibility
Moink allows you to easily modify, pause or end your subscription. You can decide on delivery frequency, skip or reschedule a delivery, switch between different subscriptions, and cancel whenever you wish. You only need to make the changes by Wednesday at midnight prior to your next scheduled delivery.
Refunds
Moink products come with a 100% satisfaction guarantee. If you are not happy with your order, reach out to customer support within 7 days after delivery and receive a refund or a replacement in your next delivery.
Shipping Costs
Moink offers free shipping on all subscriptions.
Delivery Area
Moink ships throughout the conterminous United States.
Meat Types

Beef
Pork
Lamb
Chicken
Turkey
Duck
Quail
Elk
Venison
Bison
Rabbit
Charcuterie
Organs
Bones
Fat
Beef
Pork
Lamb
Chicken
Turkey
Duck
Quail
Elk
Venison
Bison
Rabbit
Charcuterie
Organs
Bones
Fat
Compare Customer Reviews

Submitted By Tom on 08/29/2019

Be careful prior to ordering. I was trying this service based on the 2 LB of ground beef for life. It wasn't until after the order had processed that there was any indication that the promotion was not part of my order. Even then, I only found out by making a call to customer service. Additionally, though the product is advertised as "less than $6.00 per meal", it actually comes out to anywhere between $12.00 and $17.00 per pound of meat. Very expensive. Needless to say, I have buyers remorse and cancelled the day after I first subscribed. (Of course, though I subscribed at 3:30 in the afternoon, the order "...has gone to shipping" by 7:30 the next day, forcing me to accept the order -- I wonder if they would have shipped a refund as quickly?

Submitted By Tony on 08/23/2019

Torn packaging - AGAIN. I signed up recently with the promo for Free Burgers for Summer. The first delivery came, the tops of each 4-pack of burgers were torn, and the top burger of each package was clearly freezer-burnt, so I decided not to trust the other burgers in the packages. I emailed customer service, sent pictures, got some non-related info about how their meat packaging may contain wrinkles or some nonsense, but they agreed to double the burgers in the following month's delivery. Received that delivery yesterday - two of the four 4-packs of burgers have torn packaging on top! Last month I did cook and eat everything I received (except the burgers), although I was very uneasy trusting the condition of the meat in all the other packages. Today I cancelled my subscription, and am going to request a refund for the entire box, as I don't want to eat any more meat from this company.

Submitted By greg curran on 08/08/2019

While pricier than our local butcher, the meat is so much tastier. I can't recall any other meat tasting as flavorful, fresh and delicious! Our only negative experience was with the St. Louis ribs, and after sending an email saying that we were disappointed, we were promptly given a credit for the ribs. I have never had any of the negative issues I see in some of the other reviews and I have recommended Butcher Box to friends and family...

Submitted By Francois on 08/02/2019

Butcher Box cheated me with a special that was to weigh 48oz (3lbs) but actually weighted 38.2 oz, that's 21% less . I hate companies that that are dishonest and ripp their customers. Can't trust= zero star.
Submitted By Debra Ann Hunt on 11/26/2019

I have been using MOINK for about 5 months now. LOVE them! The meat and seafood quality is above average. Customer service is great. I wish they would add some different seafood choices. The salmon is fabulous but I'm getting a bit tired of it.

Submitted By Susan DeLuco on 10/07/2019

When I first viewed Moink in my Cusine magazine I was very excited. My delivery was very disappointing. Our delivery sat on the front porch at another home for a day because Fed Ex delivered to the wrong address. Some of my chicken order was incomplete and I found the meals to be very disappointing. We have many organic beef, chicken and pork farms that are far superior in New York State. We were soooo disappointed and have no desire to order from Moink. I love to cook but this meat was a challenge. I would never recommend this company.

Submitted By Meat Lover on 08/30/2019

The meat is delicious, but the customer service is poor. For the price, it's not worth the hassle.

Submitted By Matthew Lipscomb on 02/18/2019

Received 3 orders so far, never a slightest problem. Great meat, the quality is more than obvious, and I'm already hooked on the thick cut bacon, it's possibly the best I've ever had. And thank goodness, no delivery issues. I've ordered from other meat deliveries before and let me tell you, half of the times, I wasn't even sure the meat was safe to eat because of the terrible packaging. No such issues with Moink. Just in case someone's wondering, I'm not giving them 5 stars just because I'm not a fan of subscriptions and getting too much meat at once, but if they keep up the good work, I'll keep ordering.
Winner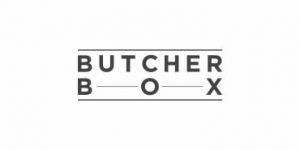 ButcherBox is one of the easiest ways to enjoy the highest-quality, grass-fed beef, organic chicken, and heritage breed pork. The service offers an impressive range of antibiotic-free, hormone-free premium and convenience cuts and allows you to decide on both the quantity and selection of meat in your box. Read more about it in our ButcherBox review.