Getting tired of cooking and planning meals every day? Need an easier, more convenient solution? Home Chef and Gobble have got your back. Their food is healthy, tasty, and affordable! Check out our comparison chart and find out which one you should try out first!

Planet-friendly meal service
VS

Healthy, Fresh, And Ready In No Time
Highlights

Home Chef offers budget-friendly prices, great flexibility, a diverse menu, and time-saving recipes suitable for all cooking skill levels.
Average Price Per Meal:

$9.95

Shipping Cost:

$0

*

Delivery Area:

48 states
*
free over $45. Shipping is $10 for orders less than $45.

Gobble allows you to cook a beautiful meal in just 10 to 15 minutes and choose from a wide variety of healthy recipes that can satisfy virtually all tastes.
Average Price Per Meal:

$11.99

Shipping Cost:

$6.99

Delivery Area:

48 states
Compare Features

Best For
Best for home cooks with a busy schedule
Menu/Meal Plans
Home Chef does not separate its meals into distinct meal plans but instead offers one weekly menu to choose from.
Recipes/Meal Options
Home Chef offers 16 new recipes each week, including a smoothie and fruit basket.
Meal & Recipe Variety
Home Chef's weekly selection always includes omnivore, vegetarian, carb-conscious, and calorie-conscious recipes. Depending on your needs and preferences, you can choose to receive recipes that do not contain pork, red meat, gluten, mushrooms, soy, nuts, dairy or shellfish. Lunches and smoothies take just 5 minutes to make and dinners are usually ready in around 30 minutes.
Food Quality
Home Chef sources its ingredients from trusted suppliers and farmers that employ the best sustainability practices. It sources locally whenever possible and makes sure that the food you receive is fresh, natural, and good for you.
Nutritional Value & Portion Size
The calorie count of Home Chef meals significantly varies, from under 200 calories to more than 750 calories. Calorie-conscious meals are clearly labeled. The meals are rich in all valuable nutrients and come in ample portions, keeping you full for hours.
Subscription Flexibility
With Home Chef, you can edit or customize your subscription anytime you want. You can also skip, pause or cancel your order whenever you wish. All changes to your order must be made by 12pm(CST) on the Friday prior to the scheduled delivery day.
Refunds
If you are not satisfied with your delivery from Home Chef, you may be eligible for a refund or credit.

Best For
Best for home cooks who want to skip the prep and go straight to cooking
Menu/Meal Plans
Gobble offers its customers one weekly menu, which is divided into 4 parts, including From the Range, From the Ranch, From the Sea, and From the Earth.
Recipes/Meal Options
Gobble's weekly menu features 6 recipes in each section of its menu, amounting to 24 options.
Meal & Recipe Variety
Gobble offers family-friendly, low-carb, low-fat, omnivore, and vegetarian recipes. Its meals are conveniently categorized by protein source (poultry, red meat, seafood, and veg) and mostly inspired by hallmarks of the Italian, Spanish, Chinese, and American cuisines. In addition to dinner recipes, Gobble also offers sides, including soups, salads, cookies, and drink mixes. You can customize your order to exclude beef, fish, lamb, pork, poultry, shellfish or all of the above if you are a vegetarian.
Food Quality
Gobble sources fresh, local ingredients and works with the same farmers and purveyors as the local Michelin star restaurants.
Nutritional Value & Portion Size
Most meals you cook with Gobble have between 700 and 900 calories per serving and they are highly satisfying. The meals are nutritionally balanced and rich in nutrients.
Subscription Flexibility
With Gobble, you can make changes to your order anytime. You can also cancel your subscription whenever you want. To edit your order, you must notify the company before Wednesday at 11:59pm PST for the following week's delivery.
Refunds
Gobble has an awesome 100% customer satisfaction guarantee, so if you are dissatisfied with your meals, you can contact the company within 7 days of your delivery date and either get a replacement or credit for your next order.
Compare Plans & Pricing

Home Chef Plans & Pricing
2 Servings
Meals per week
Meal kit price
Price per serving
2
$39.80
$9.95
3
$59.70
$9.95
4
$79.60
$9.95
5
$99.50
$9.95
6
$119.40
$9.95
4 Servings
Meals per week
Meal kit price
Price per serving
2
$79.60
$9.95
3
$119.40
$9.95
4
$159.20
$9.95
5
$199.00
$9.95
6
$238.80
$9.95
6 Servings
Meals per week
Meal kit price
Price per serving
2
$119.40
$9.95
3
$179.10
$9.95
4
$238.80
$9.95
5
$298.50
$9.95
6
$358.20
$9.95

Gobble Plans & Pricing
Two People Plan (2 servings)
Meals per week
Meal kit price
Price per serving
2
$55.96
$13.99
3
$71.94
$11.99
Four People Plan (4 servings)
Meals per week
Meal kit price
Price per serving
3
$143.88
$11.99
Suitable For

Meals For Families
Meals For Kids
Meals For Seniors
Meals For One

Meals For Families
Meals For Kids
Meals For Seniors
Meals For One
Compare Meal Options

Vegetarian Meals
Vegan Meals
Paleo Meals
Keto Meals
Low-Carb Meals
Low-Fat Meals
Meals For Diabetics
Gluten-Free Meals
Organic Meals
Weight Loss Meals

Vegetarian Meals
Vegan Meals
Paleo Meals
Keto Meals
Low-Carb Meals
Low-Fat Meals
Meals For Diabetics
Gluten-Free Meals
Organic Meals
Weight Loss Meals
Compare Sample Meals

Adobo Chicken Enchiladas
BBQ Shrimp Pizza
Bone In Pork Chop with Maple Butter
Grilled Chickenwith Mustard Vinaigrette

Chicken Florentine Rigatoni Bake
Pan Roasted Salmon
Potato Pierogies
Vietnamese Shaking Beef
Compare Extras

A La Carte Menu
Gift Cards
Marketplace

A La Carte Menu
Gift Cards
Marketplace
Compare User Reviews

Submitted By TJ on 08/14/2018

I am a very beginner cook so thought this service would be helpful and my review is through that lens. I have tried two other services so have now had time to compare. I had a Monday delivery. There are a few things to note. Instructions are not always clear (I have notes all over the recipes cards) and the timing of cooking is not within 30 minutes and there are some items cooked before others. The fresh fruit and veggies are not the freshest quality, had bruising and do not last as long as other companies making it impossible to stretch cooking to over five days instead of 3 in a row. Also the sizes can be really off in the veggies in particular and the recipes do not give other measurements (i.e. cup or weight) to help. The meat requires more "trimming" and had some bone in one piece - definitely not as well done as others. Requires alot more pots and pans and coordination than other services. At the end, the flavours of all three meals I tried was generally so-so and unbalanced. So, with more effort, more time, less quality ingredients and generally less tasty meals, this service wouldn't be my first choice. I came away feeling you get what you pay for and these meals are definitely not for beginner cooks.

Submitted By Helen Dufreche on 08/14/2018

OMG! First, let me say I NEVER leave bad reviews....however THIS company is SO bad, I actually researched online to see how to leave a review and spare others the terrible experience that I had! On my FIRST shipment, one of two sweet potatoes came soft with black spots all over it. I didn't notify the company, since I figured this was probably a one-time occurrence (WRONG). My SECOND shipment arrived and one of the many gel packs to keep the contents in the box cool had ruptured and there was a clear jelly substance over ALL of the contents in the box. I called and told them what had happened and questioned if it was safe to eat and I was told YES. My THIRD shipment arrived and when I opened the box a zucchini had white foam on it and was bad. I emailed them and they gave me a credit on my next box. My FOURTH and LAST box came with not one but TWO rotten baby cucumbers. COME ON!! This company needs to get it together! I deactivated my account and they wanted to know why....so I told them all that I am telling you now. They said they would give me a $15 credit. NO THANKS! I'm now with Hello Fresh and am happy. Do NOT use Home Chef! If you do, you WILL have problems!

Submitted By Andrea Thompson on 08/07/2018

Signed up for Home Chef 8 weeks ago and have received 8 boxes thus far. I have really enjoyed the meals but the packaging is terrible. Boxes arrive from FedEx looking like they have been kicked down several flights of stairs. The most recent box was delivered upside down and open with the meat bag exposed to the super hot Texas temperatures and the cold packs ripped open. I contacted customer service via email after calling and sitting on hold for an hour during their "open" hours. Still have not received a reply 3 days later. Have also been a Hello Fresh customer since Nov 2017. Never had any issues with them. Their packing is very sturdy and weather proof. Does Home Chef not care? After reading several similar reviews on this site, I will be pausing/canceling my subscription. Customer service cannot be this bad for a successful company.

Submitted By Ms Ann on 08/05/2018

I really like Home Chef. I paused my account about 3 months ago for personal reasons. I got an email from them saying my order would be delivered on wednesday. I didn't order anything. I contacted customer support via email and my account was credited withing 45 min. Whaaaat? That was so easy. I was stunned. What a fantastic support team! When an if I return to food delivery my loyality is with Home Chef. I think have tried them all. Blue apron, hello fresh etc....I had to say Home Chef is the best hands diwn! Thank you again Hime Chef support team!

Submitted By Laura on 08/15/2018

I signed up to give it a try here is a link for a free box if you want to try also. https://www.gobble.com/invites/G0BvGrkPp

Submitted By Terri Gentry on 07/24/2018

There should be 0 stars. Food is good -- too bad they are a dishonest company. They advertised 50% off my order if I "came back' as member. Be careful, when you come back, they don't give you 50% off your order...of if they do, it's 50% off of your side dishes, not the expensive entrees. DO NOT USE THEM....AWFUL!!

Submitted By Fred Davis on 06/26/2018

I hate cooking but I live alone and can't even look at frozen dinners anymore. Gobble is the closest thing to a pre-made meal that tastes like real, homecooked food.

Submitted By Erica Montes on 06/23/2018

Literally the only meal kit service that actually saves you time on cooking. Plenty of choice, ok prices, I've been ordering for months and they haven't disappointed me yet!
Winner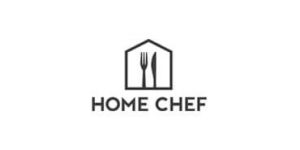 Home Chef is a meal kit delivery service that supplies you with only the freshest, highest quality ingredients. What sets it apart is the amazing variety of recipes you can choose from. To discover how the service works, what kind of recipes it offers, how much it costs, and whether it is right for you, read our detailed Home Chef review.