Bring some freshness and creativity to your everyday meals by picking a great meal delivery service. Both services offer innovative and healthy meals at reasonable prices. Check out our comprehensive Factor 75 VS Veestro comparison to learn more about both services and choose the best option for your family.

Delicious Organic Paleo & Keto Meals
VS

Healthy and tasty vegan meals
Highlights

Factor 75 is an excellent keto-friendly Paleo meal delivery service that uses premium-quality ingredients, provides meals that keep you energized, fit, and healthy, and offers reasonable prices and great bulk discounts.
Average Price Per Meal:

$12.50

Shipping Cost:

$19.95

Delivery Area:

48 states

Veestro allows you to enjoy handcrafted plant-based meals, juices, and desserts, order any way you wish, and eat organic without breaking the bank.
Average Price Per Meal:

$9.90

Shipping Cost:

$0

Delivery Area:

48 states
Compare Features

Best For
Best for people who want their food to be both super-healthy and delicious
Menu/Meal Plans
Factor 75 offers its customers one weekly meal plan.
Recipes/Meal Options
Factor 75 features 15+ recipes on its menu every week.
Meal & Recipe Variety
Factor 75 meals are mostly designed with Paleo and keto diets in mind. The menu includes gluten-free, dairy-free, and organic meals suitable for breakfast, lunch, and dinner. The meals are naturally low in sodium. Vegetarians can usually choose from 1-3 meat-free options per week. Most dishes are inspired by the Mexican, traditional American, and Asian cuisines.
Food Quality
Factor 75 exclusively uses natural, high-quality ingredients. Its meat is grass-fed and pasture-raised and free from antibiotics and hormones. Its produce is non-GMO and organically grown. Its meals are always preservative-free, soy-free, and gluten-free.
Nutritional Value & Portion Size
Factor 75 meals usually contain between 400 and 600 calories. Portion size varies but the meals normally come in ample portions and may even be divided into two lighter meals. The meals are generally low in carbs and rich in healthy fats, proteins, and organic micronutrients.
Subscription Flexibility
With Factor 75, you can change, pause or cancel your subscription at any time, just make sure to edit your order before Wednesday at 11:59pm Central.
Refunds
If you are not satisfied with your meals from Factor75, you may receive a credit for your next purchase. The company features a money-back guarantee of up to $100 for first orders only.

Best For
Best for vegans who want to eat healthily and get fit
Menu/Meal Plans
With Veestro, you can choose from 4 categories, including a la carte ordering, meal packs, weight loss or juice cleanses.
Recipes/Meal Options
Veestro features 50+ recipes on the menu every week.
Meal & Recipe Variety
Veestro offers organic plant-based breakfasts, entrées, soups, desserts, cleansing, antioxidant juices, holiday meals, and meals suitable for weight loss. If you opt for meal packs, you can get gluten-free, kosher meals, and meals for different occasions, such as wedding prep. All meals are egg-free and dairy-free and some are also soy-free.
Food Quality
Every meal you receive from Veestro is made with organic ingredients. On average, more than 96% of the ingredients Veestro uses are organic. The meals are free from artificial substances such as preservatives and only contain the freshest plant-based products.
Nutritional Value & Portion Size
Veestro meals are rich in vitamins and fiber, free from cholesterol, often low in fat, and sometimes low in carbs. Portion size varies, but the meals are always satisfying. Calorie count normally ranges from under 200 calories to just over 400 calories.
Subscription Flexibility
With Veestro, you can modify, pause, skip or cancel your order anytime. All changes to your subscription must be made before your order is processed. To cancel your subscription, you need to contact the company at least 7 days before your next delivery is due.
Refunds
If your food was damaged or spoilt during delivery, Veestro may issue a credit to your account.
Compare Plans & Pricing

Factor 75 Plans & Pricing
Factor 75 Pricing
Meals per week
Price per week
Price per meal
4
$60.00
$15.00
6
$77.00
$12.83
8
$99.00
$12.37
12
$138.00
$11.50
18
$198.00
$11.00

Veestro Plans & Pricing
A la carte
Meal
Price
Breakfast
$10.49 - $11.99
Entrees
$5.99 - $11.99
Soups
$5.99
Deserts
$5.99
Juice
$6.99
Meal Packs
Pack
Number of meals
Price
Price per meal
Starter Pack
10
$99.00
$9.90
21 Day kickstart 1
21
$229.00
$10.90
21 Day kickstart 2
42
$399.00
$9.50
21 Day kickstart 3
60
$579.00
$9.65
Protein Power Pack
25
$229.00
$9.16
Gluten-Free
25
$229.00
$9.16
Meatless Monday
24
$229.00
$9.54
Lunchbox
20
$219.00
$10.95
Wedding Prep Pack For One
56
$520.00
$9.28
Wedding Prep Pack For Two
56
$988.00
$8.82
Kosher Pack
28
$259.00
$9.25
7-Day Reset Pack
34
$275.00
$8.08
Weight Loss
Days per week
Number of meals
Price
Price per meal
3
18
$209.00
$11.61
5
30
$279.00
$9.30
7
42
$369.00
$8.78
Juice Cleanse
Days per week
Number of juices
Price
Price per juice
3
18
$119.00
$6.61
5
30
$189.00
$6.30
Suitable For

Meals For Families
Meals For Kids
Meals For Seniors
Meals For One

Meals For Families
Meals For Kids
Meals For Seniors
Meals For One
Compare Meal Options

Vegetarian Meals
Vegan Meals
Paleo Meals
Keto Meals
Low-Carb Meals
Low-Fat Meals
Meals For Diabetics
Gluten-Free Meals
Organic Meals
Weight Loss Meals

Vegetarian Meals
Vegan Meals
Paleo Meals
Keto Meals
Low-Carb Meals
Low-Fat Meals
Meals For Diabetics
Gluten-Free Meals
Organic Meals
Weight Loss Meals
Compare Sample Meals

Applesauce Pork Tenderloin
Honey Rosemary Chicken
Paleo Teriyaki Salmon
Steak with Loaded Cauliflower Mash

Veggie Lasagna
Soba Noodles in Peanut Sauce
Savory Croquettes
Quinoa Soup
Compare Extras

A La Carte Menu
Gift Cards
Marketplace

A La Carte Menu
Gift Cards
Marketplace
Compare User Reviews

Submitted By Leila Paxton on 02/08/2018

Lol, I guess I'm naïve, but I thought that the meals would look at least a bit like what's in the photos. Don't get me wrong, everything tasted good, I liked it, but I like my food to look good as well.

Submitted By Jason Morneau on 01/28/2018

I don't know what to say. I'm not disappointed, but I guess I expected the meals to be better, more creative, I don't know. They are too… ordinary.

Submitted By Wes Hill on 01/22/2018

The GF and I have been members for at least 6 months now - while the service started out so-so at best, it has improved considerably. The quality of ingredients definitely stands out, and the company is learning which recipes are successful and which aren't. There are new recipes every week, and they keep improving. If you are incapable of operating in the morning and procrastinate far too much to pack a lunch the night before, you probably find yourself eating a box of crackers for lunch - or worse - corporate chefs.... If that's the case, go ahead and give Factor75 a try. As long as you take the time to figure out what's good and what's not, you may be pleasantly surprised.

Submitted By Rosemary James on 12/17/2017

The meals are good, no question about it, I can honestly recommend them to anyone trying to go keto, but the prices… not exactly something everyone can afford.

Submitted By Kelly on 05/18/2018

Tried 4 different meals and was surprised that they were basically like the frozen meals you can get at Whole Foods as far as taste and quality, but Veestro is twice the price. Very disappointed.

Submitted By ed auchincloss on 05/04/2018

It's a bit esoteric, even if one favors healthy fare. Following the heating instructions, in a powerful microwave, left the food tepid. We found that doubling the heat times was better. None of the entrees could fairly be described 'to die for.' It was with great enthusiasm we systematically tried the bulk of Veestro's menu but failed to not make the cut when all factors (taste, ease of ordering and price) were included. As an afterthought, a pizza try was an absolute failure. It crumbled so badly after baking, it was close to inedible.

Submitted By Joseph Gross on 12/05/2017

I like the fact it's organic and the prices are, let's say, reasonable, but I've had better.

Submitted By Selma Paddock on 11/15/2017

I don't want to sound like someone who doesn't think things through and then makes it look like it was somebody else's fault, but I picked the 7 day weight loss plan and now I have to figure out where to put 42 meals. I know it says 42 meals when you order, but I just didn't think about it then. Isn't there a better way to organize deliveries, I could build a fort out of all these meals?!
Winner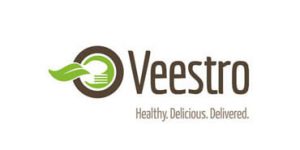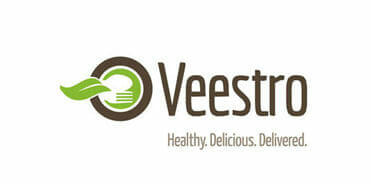 Veestro is an excellent choice for people who want to eat healthy meals prepared with 100% organic and natural ingredients, handpicked for maximum quality and flavor. Veestro delivers perfectly cooked meals that are not just good for your health and weight but also for the planet. Read our full Veestro review for more info.