Chef's Plate VS EveryPlate Comparison
Advertiser Disclosure
This website features affiliate links. For purchases made via these links, we earn commissions that allow us to keep producing helpful content. To find out more
click here
.
Close
If your body is craving something healthy and tasty, but there is no room for cooking in your overcrowded schedule, it is time to give meal delivery services a shot. Check out our EveryPlate VS Chef's Plate comparison and find out which one to trust with taking care of your diet. Enjoy amazing meals, hassle-free!

Quality Meal Kits At Unbeatable Prices
VS

Cook Chef-Worthy Meals In No Time
Highlights

EveryPlate is a family-friendly meal kit service that offers easy recipes and fresh and healthy ingredients at the lowest prices in the industry.
Price Range:

$

Average Price Per Meal:

$4.99

Shipping Cost:

$8.99

Delivery Area:

48 states

Chef's Plate is a Canadian meal kit service catering to couples and families looking for quick and easy recipes, flexible subscriptions, and affordable prices.
Price Range:

$$

Average Price Per Meal:

$10.35

Shipping Cost:

$0

Delivery Area:

9 areas in Canada
Compare Features

Best For
Best for frugal home cooks
Menu/Meal Plans
EveryPlate offers a 2-person and a 4-person meal plan.
Recipes/Meal Options
EveryPlate menu features 8 new recipes per week.
Meal & Recipe Variety
EveryPlate offers recipes for omnivores and carnivores. All recipes are dinner ideas. There are no vegan, vegetarian or allergy-friendly recipes.
Food Quality
EveryPlate sources high-quality ingredients. Although not organic, the ingredients are natural and always fresh.
Nutritional Value & Portion Size
EveryPlate meals come in medium-sized portions that satisfy most appetites. The meals are well-balanced and nutritious. The calorie count per serving normally ranges between 500 and 950 calories.
Subscription Flexibility
EveryPlate allows you to modify your order or skip a week with ease, straight from your EveryPlate account. You can also cancel your subscription whenever you wish. You only need to be sure to make the desired changes by midnight 5 days before your next delivery is scheduled.
Refunds
If you are not satisfied with your EveryPlate shipment, you need to get in touch with the company's customer support within 5 days of receipt in order to receive a store credit or a full or partial refund.

Best For
Best for Canadian home cooks who like to experiment with different flavors
Menu/Meal Plans
Chef's Plate features 4 menus - Classic, Family, 15-Minute, and Vegetarian
Recipes/Meal Options
Chef's Plate offers 12 recipes on the Classic menu, 9 recipes on the Family menu, 4 recipes on the 15-Minute menu, and 4 meal ideas on the Vegetarian menu.
Meal & Recipe Variety
Chef's Plate recipes are best suited for omnivores and vegetarians, but the service does occasionally provide vegan, gluten-free, and dairy-free recipes. The meals can be ready in as little as 15 minutes and if you want to minimize cleanup, you can opt for one-pot wonders. The menu features comfort food from around the world.
Food Quality
Chef's Plate sources its natural ingredients from national and local farms that employ good sustainability practices. Its goal is to get its ingredients from the closest sources in order to ensure maximum freshness, quality, and flavor.
Nutritional Value & Portion Size
With Chef's Plate, the calorie count normally ranges from 430 to 720 calories per serving. The portions are ample and should satisfy adults with a healthy appetite. The meals are usually well-balanced, with moderate carb content.
Subscription Flexibility
With Chef's Plate, you can manage your orders up to 4 months in advance. If you would like to edit your order, skip a week or cancel your delivery, you must inform the company before the weekly deadline at Thursday 11:59pm EST for Monday deliveries or Monday at 11:59pm EST for Thursday deliveries.
Refunds
If you are not satisfied with your order from Chef's Plate, you may receive a credit for your next delivery.
Suitable For

Meals For Families
Meals For Kids
Meals For Seniors
Meals For One

Meals For Families
Meals For Kids
Meals For Seniors
Meals For One
Compare Meal Options

Vegetarian Meals
Vegan Meals
Paleo Meals
Keto Meals
Low-Carb Meals
Low-Fat Meals
Meals For Diabetics
Gluten-Free Meals
Organic Meals
Weight Loss Meals

Vegetarian Meals
Vegan Meals
Paleo Meals
Keto Meals
Low-Carb Meals
Low-Fat Meals
Meals For Diabetics
Gluten-Free Meals
Organic Meals
Weight Loss Meals
Compare Sample Meals

Buffalo Chicken Rice Bowl
Chili Cherry Pork Chops
Easy Chicken Fajitas
Gravy Lover s Meatballs

English Fish & Potato Cakes
Hawaiian Pork Loco Moco
Lemon Chicken Pasta
Middle Eastern Rubbed Steak
Compare Extras

A La Carte Menu
Gift Cards
Marketplace

A La Carte Menu
Gift Cards
Marketplace
Compare Customer Reviews

Submitted By Delphine Cull on 10/04/2019

I had every item except the apricot jam in my pantry, fridge, garden or freezer. Just to clarify my review, I cook every day and it's kind of my passion. The ingredients I received were well packed and fresh. The recipes were clear. But my family found the apricot dijon pork chops very sweet. The spicy honey butter chicken was bland, and the creamy penne gratin had too much thyme. I think I'll stick with my own recipes. And, I found the portions were small. For someone who doesn't cook, this would be a great service.

Submitted By Nailyn on 09/13/2019

I'm not sure how the ratings are so high. I just received my first order from EveryPlate and it was very disappointing. There were missing food items, produce that was bruised, and the meat is processed or derived from a csn. All in all, this looks like a delivery from a food bank or government food issue program, circa 1983.

Submitted By Beth Mattox on 08/19/2019

I'm on my second week of Every Plate and am really liking it. I live by myself. The 2 person choice wit 6 meals works well for me and last an entire week for 3-4 lunches and 3 suppers. The office I work in has lunch at the minimum twice a week and that supplements my Every Plate. Most dishes have enough to be divided into 3 meals for me, This makes Every Plate even more economical for me. My main reason to try it was to keep me from spending so much in the grocery store buying ingredients for various dishes. Every Plate has only the amount of ingredients I need. Their choice of menus each week suits my taste well.

Submitted By Khrys Kayne on 08/04/2019

I love Everyplate and highly recommend it. I've tried around five different food delivery services and I chose to stick with Everyplate over all of them. I do wish they'd offer more meal choices as well as had an app, but I have loved every single meal from them so far so I forgive the two drawbacks, lol.

Submitted By Jennifer Madole on 10/21/2019

I was with Chef's Plate for half a year, during that time we received a lot of bad produce. Every week there would be dented or sketchy produce. On two occasions we received product that was mouldy and expired. When we contacted the company for a refund they said they don't do refunds - even though we had supplied images of the mouldy vegetables. On one delivery 8 of the meals were unable to be made because the produce was bad, the company offered a credit for 1 meal. Their customer service is AWFUL.We had the family meals and many times the recipes asked us to double things for the family versions of recipes which made the recipees not turn out. The service is a mess and the product is not quality.I would not recommend.

Submitted By QUINN on 10/09/2019

I didn't receive my food package on the delivery day. I called the customer services and they told me the carrier left the package in the apartment office. At the time, the reception was already closed and there was no way I could get my food. I called them again and asked why the carrier didn't put the package outside of my unit?? They simply said because I did not request it in the delivery instruction! Isn't their job to deliver the food outside of my unit??? The next morning, I visited my apartment office and the manager told me the office didn't receive any parcel and they don't usually take parcels for tenants... I had to call them again.. and then they told me the package was damaged on the way and they had to depose it..NOBODY INFORM ME ABOUT THIS AND THE CUSTOMER SERVICE GAVE ME FALSE INFORMATION. VERY UNPROFESSIONAL AND WASTED MY TIME.

Submitted By Jennifer Dawson on 04/25/2019

First, let me say the flavour of the meals were excellent and tasty, when delivered as indicated. We ordered 4 meals for 4 people and found there was enough food if we added a side of our own. My biggest complaint was that every meal with the exception of one had mouldy or rotten and on the way to rotten veggies. We ate the meals one each day upon delivery and the worse was the shredded carrots which were completely liquified and full of slime. The company offered to give us free meals with our next order but am not willing to spend more money to potentially get more of the same. For my first order, was very disappointed in the produce quality and will likely not spend $200. To find out if they can do better

Submitted By Angela on 04/12/2019

I just started using chef's plate , 3 orders. I have a number of very busy nurse friends using it so I thought I would try it out. This is the only meal delivery company that offers 2 meals which was perfect for me. So for me that is 4 to 5 meals. The serving are large . There is no waste , no shopping for meat, chicken and all the things that go with meals. Everything is all preped you just follow the recipes . I am a good cook , so I have added a few spices to kick it up for my taste. But not necessary. The food is fresh ,packed great , lots of choices ,delivery to your door. Perfect.
Winner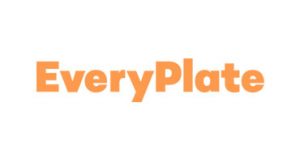 If you are wondering which meal kit service is the most affordable of them all, the answer is EveryPlate. It is one of the 2 most budget-friendly services of its kind and in spite of the low cost, it does not compromise on freshness and quality. Discover all the reasons why you may want to give it a try in this in-depth EveryPlate review.