Carnivore Club VS Stock Yards Comparison
Advertiser Disclosure
This website features affiliate links. For purchases made via these links, we earn commissions that allow us to keep producing helpful content. To find out more
click here
.
Close
Stock Yards and Carnivore Club are designed to take the stress out of meal planning and this Stock Yards VS Carnivore Club comparison is designed to make it much easier to choose between them. Get a comprehensive overview of these companies' crucial features and scroll down to discover the definite winner of the comparison.

The Highest-Quality Cuts Crafted By Masters
VS

Your Monthly Dose Of Artisan Charcuterie
Highlights

Stock Yards specializes in hand-trimmed steaks, naturally aged for up to 30 days. In addition to the highest-grade beef, including certified Angus and USDA Choice and Prime, it provides pork, lamb, and veal cuts of superior quality, handcrafted by master butchers. Subscribe or shop subscription-free and enrich your orders with seafood or ready-made dishes and desserts.
Price Range:

$$

Shipping Cost:

$9.99-$21.99

Delivery Area:

50 states

Carnivore Club allows you to enjoy regular deliveries of premium cured meats handcrafted by trusted artisans. You can get curated boxes filled with small-batch charcuterie or meat snacks every month or shop for delicious meat treats at your leisure.
Price Range:

$$

Shipping Cost:

$9.99

Delivery Area:

50 states
Compare Features

Best For
Best for steak lovers
Meat Selection
Stock Yards sells beef, lamb, veal, and pork cuts. It has over 70 products on offer, including steaks, roasts, ribs, chops, racks, burgers, hot dogs, and ham.
Meat Quality
Stock Yards provides hand-trimmed, dry-aged, and wet-aged meat. All its products are of premium quality. It focuses on USDA Choice, USDA Prime, and certified Angus beef.
Other Products
Stock Yards provides a range of extra items, including seafood, side dishes, appetizers, and desserts, as well as convenient meal prep packs.
Sourcing Practices
All Stock Yards meat products come from Midwestern farms that provide naturally raised, grain-fed meat.
Flexibility
Stock Yards lets you shop with or without a subscription. One-time orders come with no minimum order threshold. Subscriptions can be canceled at the end of the subscription period of 3, 6 or 12 months.
Refunds
Stock Yards offers a satisfaction guarantee on all deliveries. If you are not completely satisfied with your shipment, reach out to the support staff and request a replacement or a refund.
Shipping Costs
With Stock Yards, you pay from $9.99 to $21.99 per delivery if you opt for one-time purchases. For subscriptions, there is a flat shipping fee of $9.99 per delivery. Alaska and Hawaii orders come with an additional $9.99 fee.
Delivery Area
Stock Yards ships to all 50 US states.

Best For
Best for fans of cured meat
Meat Selection
Carnivore Club delivers all kinds of salami, sausage, prosciutto, jerky, bacon, and other tasty charcuterie items.
Meat Quality
Carnivore Club provides exclusive, small-batch cured meats of high quality. Every item in its offer is handcrafted and made of all-natural meat.
Other Products
Apart from meat, Carnivore Club provides pantry and kitchen essentials.
Sourcing Practices
Carnivore Club only cooperates with select artisans that boast unique offers and use premium meats.
Flexibility
With Carnivore Club, the monthly, bi-monthly, and quarterly subscriptions come with a 3-box minimum and can be canceled after the third delivery. For customers who prefer their orders to come with no strings attached, the company offers the Try It Out option as well as one-time purchases.
Refunds
Carnivore Club offers replacements for damaged goods and refunds for accidental duplicate orders.
Shipping Costs
Carnivore Club charges a flat $9.99 shipping fee per delivery.
Delivery Area
Carnivore Club ships to all 50 US states, as well as Armed Forces locations, Canada, the UK, the European Union, and Australia.
Meat Types

Beef
Pork
Lamb
Chicken
Turkey
Duck
Quail
Elk
Venison
Bison
Rabbit
Charcuterie
Organs
Bones
Fat

Beef
Pork
Lamb
Chicken
Turkey
Duck
Quail
Elk
Venison
Bison
Rabbit
Charcuterie
Organs
Bones
Fat
Compare Customer Reviews

Submitted By Brad Campbell on 06/11/2019

Not sure if it's because I've recently switched from vegan to meat, but these may be the best steaks I've had in, like, forever. I'd never heard of SY before, it didn't sound familiar, but it did sound cool and I was, like, why not, I needed to get some meat anyway and I was feeling lazy so delivery sounded perfect. I agree that it's not cheap but it's really not that expensive either or am I just used to paying a lot for meat, I don't know, anyway, I'm thinking of ordering again next week, I'll update my review if it the meat doesn't turn out to be as good.

Submitted By Laurie Holmes on 03/15/2019

Great service, ok prices, the meat is real tender and they do an awesome job aging it so it has that restaurant flavor. I just think that the packs should be smaller, so I could order different cuts without getting too much meat.

Submitted By Tim Lopez on 06/11/2019

Got CC as a gift from my gf, amazing quality but when I found out how much it costs, I gave up on getting a subscription. Yeah, it's great, but way too expensive.

Submitted By Richard Hess on 02/14/2019

As far as I'm concerned, worth every penny. Never in my life have I tasted better beef jerky.

Submitted By Tien Hunt on 01/22/2019

Got 2 boxes so far, loved every single bite. Hope they keep up the good work, I could really get used to this.
Winner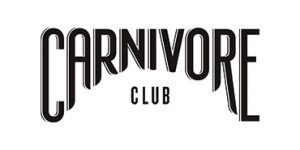 If you love charcuterie in all its delicious forms, you may have heard of Carnivore Club, a monthly meat subscription service that offers exclusive selections of artisan cured meats. It allows you to discover new meat snacks and charcuterie products every month. If this sounds good, you can discover more tasty facts in our full Carnivore Club review.