US Wellness Meats VS Carnivore Club Comparison
Advertiser Disclosure
This website features affiliate links. For purchases made via these links, we earn commissions that allow us to keep producing helpful content. To find out more
click here
.
Close
When choosing between two such amazing services like Carnivore Club and US Wellness Meats, you need to take a good look at all the little details that may make one superior to the other. The goal of this Carnivore Club VS US Wellness Meats comparison is to provide an objective assessment of the quality of both services based on the degree to which they satisfy all the major criteria for meal delivery comparison. View the scores they received on every criterion, take a look at their most prominent features side by side, and discover which one of them has done more to ensure your complete satisfaction.

Your Monthly Dose Of Artisan Charcuterie
VS

Grass-Fed Meat For Health-Conscious Carnivores
Highlights

Carnivore Club allows you to enjoy regular deliveries of premium cured meats handcrafted by trusted artisans. You can get curated boxes filled with small-batch charcuterie or meat snacks every month or shop for delicious meat treats at your leisure.
Price Range:

$$

Shipping Cost:

$9.99

Delivery Area:

50 states

US Wellness Meats delivers premium-quality, grass-fed meat of virtually all types, from beef to duck and from steaks to suet. Order commitment-free and choose from a vast range of meat products and extras.
Price Range:

$$

Average Price Per Meal:

$8.00

Shipping Cost:

$0

*

Delivery Area:

50 states plus Canada and Puerto Rico
*
Notes: Flat handling fee of $9.50
Compare Features

Best For
Best for fans of cured meat
Meat Selection
Carnivore Club delivers all kinds of salami, sausage, prosciutto, jerky, bacon, and other tasty charcuterie items.
Meat Quality
Carnivore Club provides exclusive, small-batch cured meats of high quality. Every item in its offer is handcrafted and made of all-natural meat.
Other Products
Apart from meat, Carnivore Club provides pantry and kitchen essentials.
Sourcing Practices
Carnivore Club only cooperates with select artisans that boast unique offers and use premium meats.
Flexibility
With Carnivore Club, the monthly, bi-monthly, and quarterly subscriptions come with a 3-box minimum and can be canceled after the third delivery. For customers who prefer their orders to come with no strings attached, the company offers the Try It Out option as well as one-time purchases.
Refunds
Carnivore Club offers replacements for damaged goods and refunds for accidental duplicate orders.
Shipping Costs
Carnivore Club charges a flat $9.99 shipping fee per delivery.
Delivery Area
Carnivore Club ships to all 50 US states, as well as Armed Forces locations, Canada, the UK, the European Union, and Australia.

Best For
Best for adventurous meat lovers seeking less conventional meat products
Meat Selection
US Wellness Meats brings you grassland beef, bison, lamb, heritage pork, gourmet rabbit meat, elk, venison, chicken, duck, and turkey. You can opt for everything from steaks, chops, and ribs to ground meat, sausages, bacon, organs, bones, and fat. The company also offers keto, Whole30-approved, Paleo, AIP-friendly, and sugar-free meat products.
Meat Quality
US Wellness Meats provides all-natural, pasture-raised, grass-fed meat free from artificial substances like antibiotics and hormones. The grass animals graze on is pesticide-free. The meat is either freshly chilled or frozen fresh and rich in valuable nutrients like omega-3s, vitamin A, vitamin E, and conjugated linoleic acid.
Other Products
Apart from meat, US Wellness Meats provides wild-caught seafood, healthy snacks, farm-fresh butter, cheese, broths, gelatins, sauces, seasonings, nutraceuticals, produce, and pet food.
Sourcing Practices
US Wellness Meats' farm network primarily includes family-owned farms located in northeast Missouri and Illinois. Due to increasing demand, the company occasionally cooperates with family-owned farms from other parts of the country. All the meat you receive from US Wellness Meats is raised in accordance with sustainable, humane farming practices focusing on rotational grazing. The company's seafood is always wild-caught.
Flexibility
Ordering from US Wellness Meats does not require a subscription. You can shop at any time, commitment-free. The minimum order value is $75 and the minimum order weight is 7 pounds.
Refunds
If there is something wrong with your shipment, US Wellness Meats can issue a refund or store credit, depending on the cause of complaint and your preferences.
Shipping Costs
US Wellness Meats offers free shipping on all orders but charges a flat $9.50 handling fee.
Delivery Area
US Wellness Meats ships to all 50 US states, Puerto Rico, and Canada.
Meat Types

Beef
Pork
Lamb
Chicken
Turkey
Duck
Quail
Elk
Venison
Bison
Rabbit
Charcuterie
Organs
Bones
Fat

Beef
Pork
Lamb
Chicken
Turkey
Duck
Quail
Elk
Venison
Bison
Rabbit
Charcuterie
Organs
Bones
Fat
Compare Customer Reviews

Submitted By Tim Lopez on 06/11/2019

Got CC as a gift from my gf, amazing quality but when I found out how much it costs, I gave up on getting a subscription. Yeah, it's great, but way too expensive.

Submitted By Richard Hess on 02/14/2019

As far as I'm concerned, worth every penny. Never in my life have I tasted better beef jerky.

Submitted By Tien Hunt on 01/22/2019

Got 2 boxes so far, loved every single bite. Hope they keep up the good work, I could really get used to this.

Submitted By Adam Foster on 03/05/2019

If you can't find it anywhere, you can find it here. These guys know that steaks are not the only part of the animal worth eating and I love them for it.

Submitted By Melinda Payne on 01/20/2019

The quality is great, we mostly order beef but we've tried bacon and lamb as well, you can taste that it's natural. I like that the packs are not huge and the minimum order isn't too high. Still, it's a bit expensive for me, not saying that isn't worth it but I hoped it would be a bit cheaper.

Submitted By Joe Martins on 12/18/2018

Honestly, since I first tried US Wellness Meats a couple of months ago, I've recommended it to basically everyone I know. I can't guarantee it's better than other meat deliveries because it is the first one I've tried, but boy, did it exceed my expectations. Great customer support too.
Winner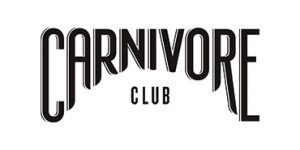 If you love charcuterie in all its delicious forms, you may have heard of Carnivore Club, a monthly meat subscription service that offers exclusive selections of artisan cured meats. It allows you to discover new meat snacks and charcuterie products every month. If this sounds good, you can discover more tasty facts in our full Carnivore Club review.