Top Chef Meals Vs. Freshly
You no longer have to spend hours in the kitchen to eat healthy, delicious meals. Nowadays, you can order your food from meal delivery services and enjoy high-quality meals at affordable prices. Not sure whether Top Chef Meals or Freshly can better meet your needs? This Top Chef Meals Vs. Freshly comparison can help you make an informed decision!

Affordable Meals That Suit Your Needs
VS

Gourmet meals that keep you fit
Highlights

Top Chef Meals offers customizable, made-to-order meals designed to accommodate various dietary requirements and available at affordable prices.
Average Price Per Meal:

$7.80

Shipping Cost:

$19.95

Delivery Area:

38 states

Freshly offers reasonable prices and a rich menu filled with hallmarks of Italian and American cuisines, all made of fresh, natural ingredients.
Average Price Per Meal:

$9.99

Shipping Cost:

$0

Delivery Area:

27 states
Compare Features

Best For
Best for individuals with special dietary needs seeking a personalized home dining experience
Menu/Meal Plans
Top Chef Meals provides its customers with several options to choose from, including A La Carte, Easy Order Packages, Diet plan, Paleo plan, Senior Meals, and Custom Meals.
Recipes/Meal Options
With Top Chef Meals, if you order a la carte, you can choose from around 150 meal options. Easy order packages include 9 meals each, the diet plan includes 4 options with 20 meals each, the Paleo plan includes 4 options with 15 meals each, senior meals are the same as easy order packages, and custom meals include various options which you can personalize based on calories, fat, sodium, and more.
Meal & Recipe Variety
Top Chef Meals offers low-sodium, diabetic-friendly, renal-friendly, gluten-free, dairy-free, low-fat, Paleo-friendly, kid-friendly, and senior-friendly meals. Furthermore, it offers custom meals that you can build yourself choosing from a vast range of entrées, starches, and vegetables.
Food Quality
With Top Chef Meals, all your meals are made fresh to order and delivered frozen to preserve quality and freshness. They are made of quality ingredients and come with a 100% quality guarantee.
Nutritional Value & Portion Size
Top Chef Meals lunches and dinners usually contain between 300 and 500 calories per serving while breakfasts have between 200 and 400 calories. The portions are neither large nor skimpy. The meals are designed in accordance with the unique dietary needs of the company's patrons, including seniors, children, diabetics, and other individuals with special nutritional requirements.
Subscription Flexibility
If you wish to make any changes to your order from Top Chef Meals, contact the company's customer support team.
Refunds
Top Chef Meals may issue a credit to your account or provide you with a replacement if you receive meals that are damaged or spoiled as a result of shipping or delivery.

Best For
Best for home diners who prefer classics and comfort food
Menu/Meal Plans
Freshly provides its customers with a weekly menu to choose from.
Recipes/Meal Options
Freshly offers 25+ entrees and half a dozen breakfasts on its menu every week.
Meal & Recipe Variety
Freshly offers chef-prepared entrées and breakfasts for different diets. Its menu includes low-carb, high-protein, Paleo, omnivore, vegetarian, gluten-free, soy-free, dairy-free, and calorie-conscious meals. It offers both classic and exotic dishes, most of them originating from the American and Italian cuisines, with occasional Asian dishes.
Food Quality
Freshly exclusively uses fresh, natural ingredients. Its meals never contain any artificial flavors or colors and they are free from gluten, added sugars, and preservatives.
Nutritional Value & Portion Size
Most Freshly meals contain between 400 and 500 calories per serving. They are generally healthy and nutritionally balanced but they are not free from cholesterol and may contain more than 600 mg of sodium. The portions are usually around 13 oz.
Subscription Flexibility
With Freshly, you can change, skip, pause or cancel your order whenever you want. The deadline for making any changes is 11:59PM PST 5 days before your scheduled delivery day.
Refunds
If you are not satisfied with your delivery from Freshly, you may receive a full or partial refund or credit. You must report your complaints to the company within 5 days of your delivery date.
Compare Plans & Pricing

Top Chef Meals Plans & Pricing
Individual Meals
Meal
Price per meal
Breakfast
$4.95 - $6.25
Lunch/Dinner
$7.25 - $15.65
Dessert
$3.25 - $5.00

Freshly Plans & Pricing
Meal Programs
Meals per week
Price per week
Price per meal
4
$49.99
$12.50
6
$59.99
$9.99
9
$89.99
$9.99
12
$107.99
$8.99
Suitable For

Meals For Families
Meals For Kids
Meals For Seniors
Meals For One

Meals For Families
Meals For Kids
Meals For Seniors
Meals For One
Compare Meal Options

Vegetarian Meals
Vegan Meals
Paleo Meals
Keto Meals
Low-Carb Meals
Low-Fat Meals
Meals For Diabetics
Gluten-Free Meals
Organic Meals
Weight Loss Meals

Vegetarian Meals
Vegan Meals
Paleo Meals
Keto Meals
Low-Carb Meals
Low-Fat Meals
Meals For Diabetics
Gluten-Free Meals
Organic Meals
Weight Loss Meals
Compare Sample Meals

Dijon Salmon
Flounder Almondine
Lasagna
Turkey Meatloaf With Mushroom Gravy

Buffalo Chicken Breast
Pork Carnitas
Steak Peppercorn
Three Bean Ancho Turkey Chili
Compare Extras

A La Carte Menu
Gift Cards
Marketplace

A La Carte Menu
Gift Cards
Marketplace
Compare User Reviews

Submitted By Carolyn on 07/16/2018

I ordered these for my elderly mom who lives alone. She said they were tasteless. She tried 4 different meals and they were all bland and disappointing. I won't order from them again.

Submitted By Sheree on 05/24/2018

I am glad they have many followers because these are the worse meals i have ever eaten. i have tried to cook like the directions and made adjustments, but still cannot make them taste good. I had the pork chop and cooked it like it said and it was still bleeding when i took it out. it was already tough and knew if i had cooked it more it would be like rubber. There is no taste to the meals and very bland. Even the sauce they give you is bland. Sorry i will not order any more of these meals.

Submitted By Lisa Hazel on 04/08/2018

Perfect for a senior!! My father-in-law lives alone and never learned how to cook. He resisted the idea of meal delivery, but we finally decided to just go ahead and send a bunch of Top Chef meals for his freezer. and see what happens. We're so glad we did. They arrived perfectly packaged; they're simple to reheat. And he absolutely loves the food. Everything about this experience has been great.

Submitted By Cheri on 02/12/2018

I'm a single mom and was looking for fast and healthier options for myself and my daughters. I was excited when I found topchefmeals.com. Unfortunately, when cooked exactly as recommended by the company, the food was soggy and sitting in a puddle of water. I was very disappointed. I contacted customer service via email and was EVEN MORE DISAPPOINTED as this was the horrible message I received in response... "I have talked with management and we have had no other complaints (from any customers) regarding the food. Considering we have shipped out literally thousands of meals in the last few weeks, many Chicken Cordon Bleu in the mix therefore it is unfortunate that our food is not to your liking including that "you" found it unacceptable, while I am sorry that you feel this way it seems we are not the right fit for you. Likewise, our company policy still holds and I cannot refund your order or do we take food back. We appreciate you taking a chance on us, it is unfortunate that it did not work out as we both lose in this situation. Kindest regards, Laura Price" Save your hard earned money for the many other home meal services available!!!

Submitted By Travis Wright on 02/05/2018

Awesome meals, my only complaint is that they focus on chicken, more beef and pork wouldn't hurt.

Submitted By Glenn Holmes on 01/25/2018

Don't know if it's because of the shipping costs, but the 4-meal plan is too expensive. I mean, 4 meals and 6 meals cost almost the same, it's like they are trying to force me to order more. And yeah, the meals are really good, I'm just talking about the ridiculous pricing.

Submitted By Molly Bunyard on 01/19/2018

Great choice of entrees but the breakfasts are kinda boring.

Submitted By Chelsea on 01/16/2018

Just tried my first freshly meal today. It was amazing. I would definitely order spaghetti squash and meatballs again. They did mess up on my first order (sent carved turkey when I ordered chicken parm) but customer service was quick to comp my next order. So far so good!
Winner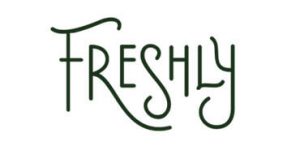 Freshly is a Paleo-inspired meal delivery service that brings you protein-packed, chef-prepared meals that are sure to keep you feeling full and energized throughout the day. If you are thinking about giving Freshly meals a try, be sure to read our detailed review of Freshly and check out Freshly reviews written by more or less satisfied customers.