Snake River Farms VS Meat The Butchers Comparison
Advertiser Disclosure
This website features affiliate links. For purchases made via these links, we earn commissions that allow us to keep producing helpful content. To find out more
click here
.
Close
If you are looking for a side-by-side overview of the crucial qualities of Snake River Farms and Meat The Butchers, we have just what you need. Our Snake River Farms VS Meat The Butchers comparison allows you to find out everything about their offers and see which one is superior to the other when it comes to meat quality, variety, and more. We have brought all the major facts to one place and provided objective ratings for both services so you can make your decision more easily than you expected.

Premium Meats For Epicurious Carnivores
VS

A Must-Try For True Meat Lovers
Highlights

Meat The Butchers is a reliable supplier of fresh and natural beef, pork, lamb, and poultry. It only offers the highest-grade meats, its rich offer includes sushi-grade seafood, and its ordering system is perfectly flexible.
Price Range:

$$

Average Price Per Meal:

$11.00

Shipping Cost:

$0

*

Delivery Area:

50 states
*
for orders over $75 to $350

Snake River Farms provides beef that exceeds the highest standards of quality and the same goes for its heritage pork. Explore its rich offer and order anything you like in any quantity. All orders come with a happiness guarantee.
Price Range:

$

Average Price Per Meal:

$40.00

Shipping Cost:

$9.99

*

Delivery Area:

50 states
Compare Features

Best For
Best for fans of dry-aged beef
Meat Selection
Meat The Butchers offers over 70 different cuts at all times, including USDA Prime, Wagyu beef, and beef that is naturally dry-aged for 28 days, as well as all-natural chicken, quail, turkey, pork, and lamb.
Meat Quality
Meat The Butchers exclusively offers Upper Choice and Prime grade meats, thus ensuring that the meat that reaches your home is always of premium quality.
Other Products
In addition to premium meats, Meat The Butchers provides fresh seafood and pantry items like glazes and marinades.
Sourcing Practices
Meat The Butchers sources meat from family-owned farms and ranches that employ humane raising practices and adhere to high standards of sustainability. Its poultry is free-range and its red meat is corn-fed and grass-fed, never grain-fed.
Flexibility
Meat The Butchers allows you to shop commitment-free, with no minimum order. Its flexible meat subscriptions are currently unavailable.
Refunds
If you have an issue with your order, you can reach out to Meat The Butchers customer service via email or phone. Refunds are not guaranteed.
Shipping Costs
Meat The Butchers offers free shipping on larger orders. The free shipping threshold ranges from $75 to $350 and depends on location.
Delivery Area
Meat The Butchers ships throughout the continental US.

Best For
Best for BBQ enthusiasts
Meat Selection
Snake River Farms has 150+ meat products in its offer. You can opt for American Wagyu, dry-aged, and Northwest beef, Kurobuta pork, and special items for competitive and backyard BBQ.
Meat Quality
Snake River Farms' beef exceeds the USDA Prime standard, boasting superior flavor and nutritiousness. The company's Kurobuta pork is considered an equivalent of Kobe beef in terms of quality.
Other Products
Snake River Farms only sells meat.
Sourcing Practices
Snake River Farms sources the finest cattle from Northwest ranches. Its partner ranches employ the best sustainability practices, including rotational grazing. In accordance with the recommendations of the Japanese Ministry of Agriculture, the company's Kurobuta pork comes from 100% purebred Berkshire hogs.
Flexibility
Snake River Farms allows you to shop without any commitments or limitations in terms of order value and weight.
Refunds
Snake River Farms products come with a happiness guarantee. If your shipment arrives damaged or you get products that do not meet the service's standards regarding quality, conditions, and product size, reach out to the company's customer support team within 30 days of delivery. You can get a replacement or a refund.
Shipping Costs
Snake River Farms charges $9.99 to $79.99 for shipping, depending on the desired shipping option.
Delivery Area
Snake River Farms delivers to all 50 US states.
Meat Types

Beef
Pork
Lamb
Chicken
Turkey
Duck
Quail
Elk
Venison
Bison
Rabbit
Charcuterie
Organs
Bones
Fat

Beef
Pork
Lamb
Chicken
Turkey
Duck
Quail
Elk
Venison
Bison
Rabbit
Charcuterie
Organs
Bones
Fat
Compare Customer Reviews

Submitted By Tom Stein on 02/14/2018

Real meat, fresh, perfectly marbled. If you know your meat, you can taste the difference right away, this is the real stuff, not the crap they sell at the stores. My warmest recommendation.

Submitted By Anna Baylor on 09/22/2017

I saw the gorgeous MTB tenderloin on Facebook and just had to buy it for my hubby's birthday. It was out of this world, but the prices are really high, so waiting for our anniversary to shop again :D

Submitted By Katherine Humphrey on 06/22/2018

Simply divine beef, treated ourselves to some gold-grade prime rib for our anniversary, it was magical, the best meal I've ever had!

Submitted By Jamie McLaughlin on 02/14/2018

Finally discovered the secret to the perfect brisket and it's meat quality, no doubt about it. I've always bought the best I could find but this is something else, it's impossible to describe the difference in flavor.
Winner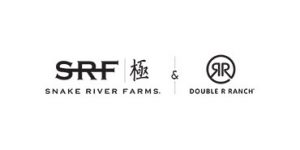 In this Snake River Farms review, we explore the impressive selection of premium beef and pork cuts available at the Snake River Farms online shop. From the finest American Wagyu beef to the amazingly flavorful Kurobuta pork, which is considered to be equal in status to Kobe beef, this company offers some of the best meat in America, with 150+ items on offer.