Marley Spoon VS Home Chef
Marley Spoon and Home Chef offer top-quality meals at great prices delivered right to your doorstep. By choosing one of them, you get to take care of your body, enjoy delicious food, and have more time for yourself and your loved ones. Take a look at our Marley Spoon Vs. Home Chef comparison and find out which one is a better choice for you.

Home Cooking With Martha Stewart
VS

Planet-friendly meal service
Highlights

Marley Spoon provides unique meal kits crafted in cooperation with Martha Stewart, suitable for both vegetarian and omnivorous foodies, competitively priced, and designed with all cooking skill levels in mind.
Average Price Per Meal:

$9.00

Shipping Cost:

$0

Delivery Area:

48 states

Home Chef offers budget-friendly prices, great flexibility, a diverse menu, and time-saving recipes suitable for all cooking skill levels.
Average Price Per Meal:

$9.95

Shipping Cost:

$0

*

Delivery Area:

48 states
*
free over $45. Shipping is $10 for orders less than $45.
Compare Features

Best For
Best for people who want to cook like Martha Stewart
Menu/Meal Plans
Marley Spoon has opted to include one menu in its offer, which is further divided into the 2-People and 3-4 People boxes based on the number of servings you would like to order.
Recipes/Meal Options
Each week, Marley Spoon offers 10 new recipes on its weekly menu.
Meal & Recipe Variety
Marley Spoon offers easy dinner recipes for couples and families. Its menu includes gluten-free, vegetarian, omnivore, and kid-friendly recipes. Most dishes are ready in 30-40 minutes. The recipes are highly innovative.
Food Quality
Marley Spoon provides the freshest, sustainably sourced produce, high-quality fish, grass-fed beef, Berkshire pork, antibiotic-free chicken, and artisanal products made by small-batch producers who use local ingredients.
Nutritional Value & Portion Size
The meals you make with Marley Spoon are highly satisfying and usually contain 650 to 900 calories. They are rich in nutrients and nutritionally balanced in accordance with the rules of healthy eating.
Subscription Flexibility
With Marley Spoon, you can switch between boxes, change your order, and skip, pause or cancel your delivery anytime, but you must inform the company of your changes 5 days before your next delivery is due.
Refunds
Marley Spoon boasts an awesome freshness and quality guarantee, so if you are not satisfied with your order, you may either recieve a credit or a partial or full refund.

Best For
Best for home cooks with a busy schedule
Menu/Meal Plans
Home Chef does not separate its meals into distinct meal plans but instead offers one weekly menu to choose from.
Recipes/Meal Options
Home Chef offers 16 new recipes each week, including a smoothie and fruit basket.
Meal & Recipe Variety
Home Chef's weekly selection always includes omnivore, vegetarian, carb-conscious, and calorie-conscious recipes. Depending on your needs and preferences, you can choose to receive recipes that do not contain pork, red meat, gluten, mushrooms, soy, nuts, dairy or shellfish. Lunches and smoothies take just 5 minutes to make and dinners are usually ready in around 30 minutes.
Food Quality
Home Chef sources its ingredients from trusted suppliers and farmers that employ the best sustainability practices. It sources locally whenever possible and makes sure that the food you receive is fresh, natural, and good for you.
Nutritional Value & Portion Size
The calorie count of Home Chef meals significantly varies, from under 200 calories to more than 750 calories. Calorie-conscious meals are clearly labeled. The meals are rich in all valuable nutrients and come in ample portions, keeping you full for hours.
Subscription Flexibility
With Home Chef, you can edit or customize your subscription anytime you want. You can also skip, pause or cancel your order whenever you wish. All changes to your order must be made by 12pm(CST) on the Friday prior to the scheduled delivery day.
Refunds
If you are not satisfied with your delivery from Home Chef, you may be eligible for a refund or credit.
Compare Plans & Pricing

Marley Spoon Plans & Pricing
Two Person Plan (2 servings)
Meals per week
Meal kit price
Price per serving
2
$48.00
$12.00
3
$61.50
$10.25
4
$76.00
$9.50
3-4 People Plan (3-4 servings)
Meals per week
Meal kit price
Price per serving
2
$76.00
$9.50
3
$106.80
$8.90
4
$131.20
$8.20

Home Chef Plans & Pricing
2 Servings
Meals per week
Meal kit price
Price per serving
2
$39.80
$9.95
3
$59.70
$9.95
4
$79.60
$9.95
5
$99.50
$9.95
6
$119.40
$9.95
4 Servings
Meals per week
Meal kit price
Price per serving
2
$79.60
$9.95
3
$119.40
$9.95
4
$159.20
$9.95
5
$199.00
$9.95
6
$238.80
$9.95
6 Servings
Meals per week
Meal kit price
Price per serving
2
$119.40
$9.95
3
$179.10
$9.95
4
$238.80
$9.95
5
$298.50
$9.95
6
$358.20
$9.95
Suitable For

Meals For Families
Meals For Kids
Meals For Seniors
Meals For One

Meals For Families
Meals For Kids
Meals For Seniors
Meals For One
Compare Meal Options

Vegetarian Meals
Vegan Meals
Paleo Meals
Keto Meals
Low-Carb Meals
Low-Fat Meals
Meals For Diabetics
Gluten-Free Meals
Organic Meals
Weight Loss Meals

Vegetarian Meals
Vegan Meals
Paleo Meals
Keto Meals
Low-Carb Meals
Low-Fat Meals
Meals For Diabetics
Gluten-Free Meals
Organic Meals
Weight Loss Meals
Compare Sample Meals

Spring Chicken Grain Bowl
Pork Dan Dan Noodles
Grilled Steak Fajitas
Creamy Tortelloni Casserole

Adobo Chicken Enchiladas
BBQ Shrimp Pizza
Bone In Pork Chop with Maple Butter
Grilled Chickenwith Mustard Vinaigrette
Compare Extras

A La Carte Menu
Gift Cards
Marketplace

A La Carte Menu
Gift Cards
Marketplace
Compare User Reviews

Submitted By Elisabeth Crawford on 10/08/2018

At first, Marley seemed a bit expensive to me, but it's been 2 months now since my first delivery and I've noticed I've been spending much less money on food. The recipes are clear enough and I usually like them all, I just like my food spicy so I often add some extra salt and chili. Maybe it wouldn't be a bad idea to offer extra spices, this way I always worry I'll ruin the meal if I pick the wrong spice.

Submitted By Robert Hardy on 09/29/2018

Today is my one-year anniversary with Marley Spoon, just wanted to say: you guys rock, looking forward to another year! I started ordering because I had to start eating more healthily, now it's hard for me to imagine my week without picking out and trying out new recipes, it's really cool and I honestly look forward to every delivery. Btw, I started dating this really sweet girl 2 months ago, she seems really impressed by my cooking, told me I'm marriage material, so thanks MS, you kinda helped me get a girl :D

Submitted By Mary Collins on 09/20/2018

I am very unhappy with my recent purchase. It arrived damaged. Produce was old well out of date completely unusable. Instructions were vague. Disappointed doesn't even begin to discribe what I wasted $101.00 on. I can not get a response from customer service. I will not recommend this company to anyone. If I had to say anything it would don't waste your money. Disgusting! I will be going back to blue apron.

Submitted By Brian McCarty on 09/11/2018

I hard an ad on Sirius radio for this service. I've used Blue Apron in the past with good success, but I thought I should try another service. I didn't realize that Martha Stewart is now attached to this company - I would NOT have ordered anything from this ex-con. The recipes looked interesting when I ordered them. However the instructions for the first I tried (Cilantro Chicken and Rice) were ridiculous, disorganized, and basically worthless. And the recipe required a BLENDER and a PRESSURE COOKER! I understand many people might have a blender (I don't), but a PRESSURE COOKER? None of this was disclosed in advance. Ingredients were thrown in a box in paper bags that weren't closed properly, leaving ingredients flying around inside the box during shipping - including an easy-to-damage eggplant. Inside of the box was damp inside. I received the box when it was promised and collected it early in the day (noon-ish). I've already looked at the other two recipes. One is easy because it is based on packaged ravioli that you can buy anywhere. The other looks to have the same customer-unfriendly issues as the chicken. I've already cancelled this service. I'd urge you not to make the same mistake as I have.

Submitted By Loretta McConnell on 10/17/2018

Still the best meal kit service I've tried. I ordered from HC for a year, decided to try something new, but went back to HC after about a month. The only service that never disappointed me and the richest menu by far. evo jos malo user reviews :)

Submitted By Troy Diaz on 09/19/2018

I chose Home Chef because it had lunch options as well. My first order just arrived, pleasantly surprised by the quantity and quality, the recipes do not seem all that simple, but overall, I like it so far.

Submitted By Matt on 09/15/2018

Two of the last three boxes completely warm and spoiled upon arrival. I luckily noticed while my daughter was unpacking, but if I didn't we'd be sick! The "pause" button on the web site is intentionally tricky. It seems like you cancelled, but they keep sending you food. By the time you find out (a warm box of food arrives a day late), you have to pay for at least two more orders you don't want (or didn't pick out). This is because the next order is locked before you receive the first order, and so they really design everything to get you. They compete on price, not quality, so they take every possible short cut, including ice and packaging. Unfortunately, when you don't know your account is not cancelled they pick out gross meals to send, such as tofu and beets. I finally figured you have to go through 4 or 5 screens before they really cancel the account. But, I still have to pay for another box they "finalized" and will surely get here spoiled. This is the worst of the food services I have tried.

Submitted By Justine Little on 09/05/2018

I am not sure what was worse with this company the food or the customer service. I don't normally leave bad reviews but I feel compelled to do so in this case because my husband was super sick from the shrimp in my second box. I only received two shipments from this company, the first box had moldy corn in it and customer service took 4 days to get back to me about it with nothing more than a hey we are sorry about that. I canceled my subscription but not before then second box shipped. In my opinion they do not package their food adequately so the shrink wrap on the fish and shrimp was not vacuumed sealed when it arrived. That should have been my clue to through it away. The shrimp pad thai was tasteless other than the flavor of questionable shrimp. My husband only ate 4 or 5 bites and decided it was not worth taking the chance to finish, good call on his part or he may have ended up in the hospital instead of the bathroom all night. Needless to say I threw out the rest of the meals after that, what a waste of money. If I could give this company less than one star I would. Customer service terrible, food quality terrible, flavors in meals terrible. I have tried a few meal delivery service companies and this is the worst by far.
Winner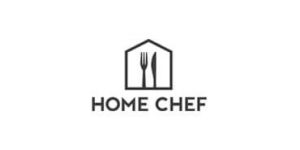 Home Chef is a meal kit delivery service that supplies you with only the freshest, highest quality ingredients. What sets it apart is the amazing variety of recipes you can choose from. To discover how the service works, what kind of recipes it offers, how much it costs, and whether it is right for you, read our detailed Home Chef review.