Kansas City Steaks VS Porter Road Comparison
Advertiser Disclosure
This website features affiliate links. For purchases made via these links, we earn commissions that allow us to keep producing helpful content. To find out more
click here
.
Close
If you would like to start eating healthier but do not have time to cook, meal delivery services may be the perfect solution to your problem! Check out or objective Porter Road VS Kansas City Steaks comparison to get a better idea of what these two services offer and determine which one is the right choice for you and your family.

Humanely raised meat of amazing quality
VS

High-Grade Meat Of Superior Taste
Highlights

Porter Road provides natural, flavorful, 100% pasture-raised meats fresh from family farms in Kentucky and Tennessee. You can pick 1 of 6 subscription boxes for different tastes or choose from 100 items available for one-time orders.
Price Range:

$$

Shipping Cost:

$0-$10

*

Delivery Area:

48 states
*
($10 standard, $20 express, free on subscriptions and one-time orders over $100)

Since 1932, Kansas City Steaks has been providing some of the best meat Kansas has to offer. Enjoy premium beef cuts, Berkshire pork, grass-fed lamb, delicious poultry and seafood, and gorgeous meals and desserts. Shop at your leisure, with no minimum order.
Price Range:

$$$

Shipping Cost:

$14.95

*

Delivery Area:

all 50 states
*
Continental US: $14.95 on one-time orders, additional $30 for Hawaii and Alaska, free shipping with subscriptions
Compare Features

Best For
Best for carnivores who prefer pasture-raised meat
Meat Selection
Porter Road offers beef, pork, lamb, and chicken. You can choose from around 100 meat products, including steaks, chops, ribs, burgers, bacon, sausage, ground meat, wings, and whole birds, to name just a few options.
Meat Quality
Porter Road meat is always premium-quality, natural, sustainable, pasture-raised, and free from antibiotics, artificial growth hormones, and steroids. The company's beef is dry-aged for a minimum of 14 days for optimal tenderness.
Other Products
Porter Road only sells meat.
Sourcing Practices
Porter Road exclusively sources its meat from small, family-owned farms in Kentucky and Tennessee that employ sustainable raising practices. The animals are raised in open pastures and fed a natural diet comprising grass and a custom grain blend for superior marbling.
Flexibility
With Porter Road subscriptions, there is no minimum subscription period and you can skip or cancel anytime. You can change the delivery frequency whenever you wish and customize your orders with 20+ add-ons. If you do not want to subscribe, you can shop commitment-free.
Refunds
Porter Road does not accept returns. However, if there is something wrong with your order, be sure to contact the support staff via phone or email as soon as possible and request a replacement or a refund.
Shipping Costs
Porter Road offers free shipping on subscriptions and one-time orders worth $100 or more. One-time orders worth less than $100 come with a $10 Standard shipping fee or a $20 Express shipping fee.
Delivery Area
Porter Road ships throughout the mainland US.

Best For
Best for meat lovers who appreciate variety
Meat Selection
Kansas City Steaks online shop features premium-quality beef, pork, lamb, chicken, and turkey. It mainly provides the most popular, quality cuts like filet mignon, ribeye, top sirloin, pork chops, leg and rack of lamb, chicken breasts, and whole turkey, as well as hickory-smoked hams and bacon. It does not provide products such as organs and bones.
Meat Quality
Kansas City Steaks focuses on high-grade meat, such as USDA Prime and American-style Kobe beef, Berkshire pork, and grass-fed lamb, turkey, and chicken.
Other Products
Kansas City Steaks provides a variety of extras, including seafood, gourmet meals, side dishes, appetizers, and desserts.
Sourcing Practices
Kansas City Steaks does not source its meat from family-owned farms and ranches but instead cooperates with the most reputable stockyards in Kansas.
Flexibility
Kansas City Steaks allows you to shop without any commitments or minimum orders. If you prefer receiving regular shipments, you can opt for auto-delivery that can be canceled anytime or join one of the company's gift clubs. One-time orders can be canceled at least 3 days prior to the scheduled shipping date.
Refunds
Kansas City Steaks offers a 100% satisfaction guarantee. If there is something wrong with your order, you can get a replacement or a refund. For quality-related issues, you should contact the support staff within 45 days. Shipping-related issues should be reported within 10 business days after delivery.
Shipping Costs
Kansas City Steaks charges $14.95 for shipping for one-time orders within the continental US. Shipments to Hawaii and Alaska come with an additional $30 fee. Shipping is free on auto-delivery, gift certificates, and seasoning packets.
Delivery Area
Kansas City Steaks delivers to all 50 US states.
Meat Types

Beef
Pork
Lamb
Chicken
Turkey
Duck
Quail
Elk
Venison
Bison
Rabbit
Charcuterie
Organs
Bones
Fat

Beef
Pork
Lamb
Chicken
Turkey
Duck
Quail
Elk
Venison
Bison
Rabbit
Charcuterie
Organs
Bones
Fat
Compare Customer Reviews

Submitted By Matt Rivers on 07/11/2019

Better than we hoped! We liked that the meat was fresh and pasture raised and the prices were ok so we got the best of PR box to see if it's any good. NY strip was real tender and tasted amazing and the ground beef was far better than what we usually get. Our warmest recommendation!

Submitted By Martin Caldwell on 02/20/2019

The first meat subscription I'm actually glad I got. Worth every buck!

Submitted By Gerald Dennison on 03/11/2019

There is not much not to love, everything is there, the convenience, the variety, you can buy as much as you want, it's all great, but I don't order regularly because I can get pretty good meat for much less, so I only order when I'm craving something I can't find at the nearest store.

Submitted By Richard Vickery on 02/10/2019

Excellent quality but I usually spend a bunch of time looking for something that is affordable enough after I factor in the shipping fee. They could offer larger discounts, at least from time to time.
Winner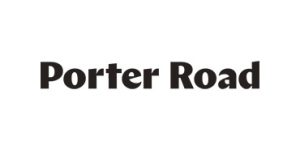 With Porter Road meat delivery service, you can have 100% pasture-raised meat delivered fresh from small family farms to your kitchen. The company's offer includes about 100 different cuts available for purchase with or without a subscription. Read our Porter Road review to discover whether this service has what it takes to satisfy your cravings.