Kansas City Steaks VS Greensbury Comparison
Advertiser Disclosure
This website features affiliate links. For purchases made via these links, we earn commissions that allow us to keep producing helpful content. To find out more
click here
.
Close
With our all-encompassing Kansas City Steaks VS Greensbury comparison, you can pick the right meat delivery service in minutes. We have done all the time-consuming research so you can instantly find out what meat types and cuts these services offer, how their products are sourced, and whether their ordering options suit your needs. Be sure to scroll down to discover what other customers have to say about these services and find out which one of them is the definite winner of the comparison.

Certified Organic Meat From Family Farms
VS

High-Grade Meat Of Superior Taste
Highlights

Greensbury makes it easy to eat well with its certified organic beef, pork, lamb, and poultry, free-range bison, and wild-caught and sustainable seafood. This trustworthy service lets you shop commitment-free and gives you a 5% discount on every order if you choose to create a custom subscription.
Price Range:

$$

Average Price Per Meal:

$16.49

Shipping Cost:

$$9.95 to $49.95

Delivery Area:

48 contiguous states

Since 1932, Kansas City Steaks has been providing some of the best meat Kansas has to offer. Enjoy premium beef cuts, Berkshire pork, grass-fed lamb, delicious poultry and seafood, and gorgeous meals and desserts. Shop at your leisure, with no minimum order.
Price Range:

$$$

Shipping Cost:

$14.95

*

Delivery Area:

all 50 states
*
Continental US: $14.95 on one-time orders, additional $30 for Hawaii and Alaska, free shipping with subscriptions
Compare Features

Best For
Best for home cooks who prefer organic meat
Meat Selection
Greensbury offers popular beef cuts like filet mignon, New York strip, top sirloin, and tenderloin, as well as beef hot dogs, bones, and ground beef. Lamb and pork items include chops, bacon, breakfast sausage, baby back ribs, and more. Some of the poultry products include whole chicken and turkey, chicken thighs, breasts, and wings, ground chicken, duck breasts, and turkey bacon. You can also get ground bison or bison ribeye or filet mignon.
Meat Quality
Greensbury exclusively provides organic, grass-fed beef. Its pork and lamb products are either organic or pasture-raised and antibiotic-free. Its bison is free-range and grass-fed while its poultry items are free-range and organic or antibiotic-free.
Other Products
Greensbury's offer does not only include meat but also features wild-caught and sustainably sourced finfish and shellfish.
Sourcing Practices
Greensbury primarily sources its meat from certified organic family farms. The animals are ethically raised and they are normally vegetarian-fed and free to roam. The company provides extensive details on all of its suppliers. Its seafood is wild-caught or sustainably harvested. It is obtained from local fisheries certified by the Marine Stewardship Council or approved by the Monterey Bay Aquarium Seafood Watch.
Flexibility
Greensbury lets you shop without obligations or minimums. You can order as often as you please and get as much food as you need. You can also subscribe to your favorites and enjoy regular deliveries and 5% off your orders. You get to decide on delivery frequency. Subscriptions can be modified or canceled at any time.
Refunds
Greensbury offers a satisfaction guarantee on all its products. If you are not satisfied, you should contact its support staff within 30 days of purchase. You can get a replacement or credit or request a re-delivery.
Shipping Costs
Greensbury charges $9.95 - $49.95 for shipping, depending on the available shipping method and order value.
Delivery Area
Greensbury ships throughout the continental US.

Best For
Best for meat lovers who appreciate variety
Meat Selection
Kansas City Steaks online shop features premium-quality beef, pork, lamb, chicken, and turkey. It mainly provides the most popular, quality cuts like filet mignon, ribeye, top sirloin, pork chops, leg and rack of lamb, chicken breasts, and whole turkey, as well as hickory-smoked hams and bacon. It does not provide products such as organs and bones.
Meat Quality
Kansas City Steaks focuses on high-grade meat, such as USDA Prime and American-style Kobe beef, Berkshire pork, and grass-fed lamb, turkey, and chicken.
Other Products
Kansas City Steaks provides a variety of extras, including seafood, gourmet meals, side dishes, appetizers, and desserts.
Sourcing Practices
Kansas City Steaks does not source its meat from family-owned farms and ranches but instead cooperates with the most reputable stockyards in Kansas.
Flexibility
Kansas City Steaks allows you to shop without any commitments or minimum orders. If you prefer receiving regular shipments, you can opt for auto-delivery that can be canceled anytime or join one of the company's gift clubs. One-time orders can be canceled at least 3 days prior to the scheduled shipping date.
Refunds
Kansas City Steaks offers a 100% satisfaction guarantee. If there is something wrong with your order, you can get a replacement or a refund. For quality-related issues, you should contact the support staff within 45 days. Shipping-related issues should be reported within 10 business days after delivery.
Shipping Costs
Kansas City Steaks charges $14.95 for shipping for one-time orders within the continental US. Shipments to Hawaii and Alaska come with an additional $30 fee. Shipping is free on auto-delivery, gift certificates, and seasoning packets.
Delivery Area
Kansas City Steaks delivers to all 50 US states.
Meat Types

Beef
Pork
Lamb
Chicken
Turkey
Duck
Quail
Elk
Venison
Bison
Rabbit
Charcuterie
Organs
Bones
Fat

Beef
Pork
Lamb
Chicken
Turkey
Duck
Quail
Elk
Venison
Bison
Rabbit
Charcuterie
Organs
Bones
Fat
Compare Customer Reviews

Submitted By Roger F on 03/06/2019

Three deliveries, all perfect, we only eat grass-fed now. Honestly, I don't ever wanna go back to buying meat at a supermarket.

Submitted By Joseph Lyndon on 02/28/2019

Ordered ground beef and chicken wings to see if its any good. Made burgers and immediately went back to the site and ordered basically every beef cut they had. The wings were awesome too, but the beef, out of this world.

Submitted By Amanda Johnson on 01/07/2019

I don't usually pay this much for meat, but my husband says it's worth it and I guess I agree.

Submitted By Gerald Dennison on 03/11/2019

There is not much not to love, everything is there, the convenience, the variety, you can buy as much as you want, it's all great, but I don't order regularly because I can get pretty good meat for much less, so I only order when I'm craving something I can't find at the nearest store.

Submitted By Richard Vickery on 02/10/2019

Excellent quality but I usually spend a bunch of time looking for something that is affordable enough after I factor in the shipping fee. They could offer larger discounts, at least from time to time.
Winner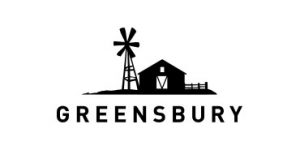 If you love organic meat, then you will love Greensbury, one of the finest organic meat delivery services in America. Although its offer is not particularly vast, it includes everything from beef and bison to lamb and even wild-caught seafood. Read our entire Greensbury review to find out more.