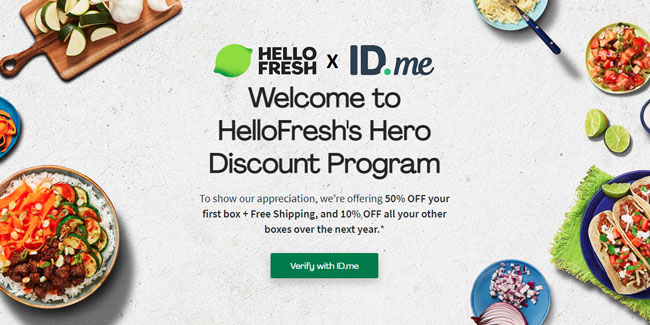 We faced tremendous challenges in these last few years and are still facing them. Some meal delivery companies decided to introduce special Discounts for Frontline Workers to further support the community during these difficult times. We applaud and support this effort and want to shine a brighter light on people who keep our community running.
Actually, we rarely think of them as essential workers but they really are. We are talking about not just first responders and medical providers but also teachers, military and veterans. Their jobs don't allow them to cook lavish meals. They simply don't have the time or the energy. Just think how exhausting it must be to work an entire shift, return home and look at an empty fridge.
Health is the most important thing in our lives and the food we eat is a huge factor. We should eat healthy and tasty meals and this is where meal delivery services come in. They help us to stay on track with our diets and to resist the temptations of junk food. If you know that a tasty, chef-prepared meal is waiting for you at home, you're less likely to look for junk food.
Discounts for Frontline Workers
Now, the only factor that remains is the pricing of those meals. This is why we compiled a list of four companies that offer special discounts for frontline workers. So, if you're a teacher or a nurse looking for meal delivery services, we have you covered. The same goes for military personnel, including veterans and medical providers.
1. Home Chef – Supporting our Heroes
Home Chef has partnered up with ID.me to run a special promotion for Doctors, Nurses, Hospital Employees, First Responders, and Teachers. You just need to pick your meals, customize your plate, cook, and enjoy. When you reach the payment page, verify your identity with ID.me and you're good to go.
2. Green Chef – A Special Discount for Those Who Support & Serve
Military & Veterans, First Responders, Nurses, Medical Providers, and Teachers are eligible for this Green Chef promotion. Again, you just need to verify your identity with ID.me and get ready to enjoy these huge discounts. Green Chef is one of the best meal delivery services currently available and we encourage you to try them out.
3. HelloFresh – Hero Discount Program
HelloFresh is one of those companies who constantly kept surprising us with great discounts and this promotion is no different. Their Hero Discount Program offers 50% off your first box + free shipping, and 10% off all your other boxes over the next year.
4. Blue Apron – Supporting the Community
Blue Apron is proud to support the community's doctors, nurses, hospital workers, first responders, military, seniors (55+), students, and teachers, alumni, and government workers. You will get $110 off your first box plus free shipping. As you can see Blue Apron's promotion is the most comprehensive one.