Wouldn't it be wonderful if someone could go grocery shopping for you, picking only the finest ingredients and preparing them so you could cook without any fuss? Of course it would! And we want to share a secret with you – a service like this does exist and its name is Sun Basket. This meal delivery service works hard in order to prepare the best organic ingredients for your delicious meals.
We all know organic food is expensive, but let's check what Sun Basket has to offer and whether it is affordable.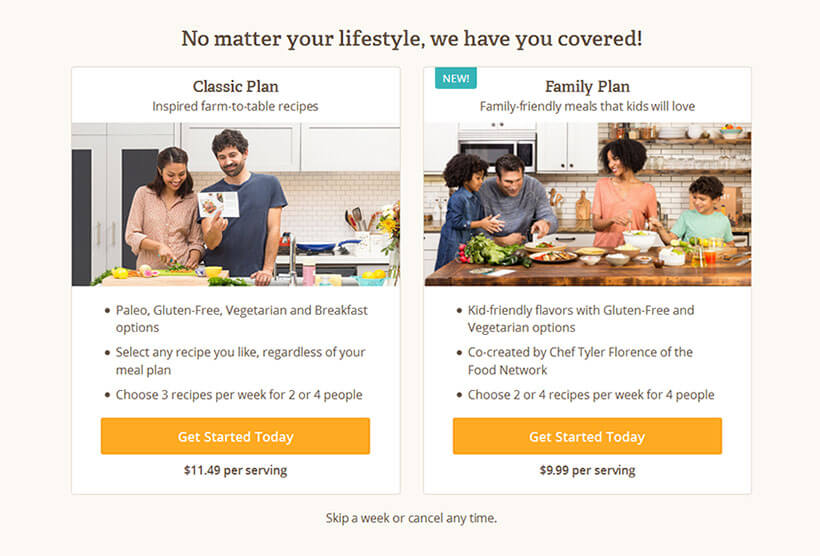 How Much Does A Meal From Sun Basket Cost?
Orders from Sun Basket cost either $11.99 or $10.99 per person. Delivery costs an additional $6.99. You can order two, three or four meals per week for two or four people, depending on the meal plan you choose. In case you're not satisfied with your order, you can get your money back, which is an advantage other meal deliveries don't provide.
Meal Plans
Every week Sun Basket offers a colorful, rich menu of 18 chef-created recipes, which can satisfy even the most delicate tummies. You can choose between two menus and you can opt for two, three or four recipes, depending on the menu. There are some differences between the menus, but both of them have various choices for people with different dietary needs.
Classic Menu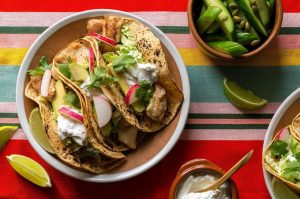 If you opt for the Classic Menu, you can order 3 recipes per week for 2 or 4 people. If you order three meals for two people, your bill will be $71.94. Three meals for four people cost $143.88. During your first week with Sun Basket, shipping is free. All subsequent deliveries come with a $6.99 shipping fee.
The Classic Menu meal plans include the Vegan, Vegetarian, Paleo, Pescatarian, Gluten-Free, Mediterranean, Chef's Choice, and Lean & Clean plans. No matter which plan you choose, you can select any three meals out of 18 that are on the menu.
Family Menu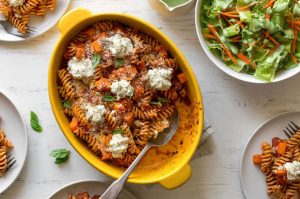 The Family Menu is a bit cheaper option, but it includes only 6 recipes every week. You can pick the Chef's Choice plan or the Vegetarian plan.
With the Family Menu, you can choose the 2-recipe, 3-recipe or the 4-recipe option. If you opt for this menu, all meals from Sun Basket cost $10.99.
Skipping & Switching
Sun Basket rules are very simple. You can skip a week whenever you want. However, you have to notify the company before your order is processed if you want to do it for free.
Sun Basket isn't rigorous about your subscription and you can switch between plans every week if you want. This change costs nothing if it's done before the orders for the following week are placed.
Is Sun Basket Worth It?
Sun Basket offers a great variety of delicious meals for your romantic or family dinners. With Sun Basket, you get organic produce and hormone-free meat and carefully pre-portioned and prepared ingredients for you to start cooking. When you calculate the costs of regular grocery shopping, transportation, and meal preparation, we're certain that you can figure out that the meals from Sun Basket cost way less.