SimplyCook is different than most other recipe boxes since it does not bring you any fresh groceries. It is all about recipes and spices. For this reason, it is much cheaper than its alternatives, costing about £1 per portion or much less if you take advantage of the special offers we will talk about later on.
While it can certainly fit nearly any budget, what many of our readers wanted to know is whether SimplyCook is actually worth a shot. To answer this question, we will analyze SimplyCook's offer and pricing, see how it stacks up against its alternatives, and determine which home cook profiles it is best suited for.
What You Get In A SimplyCook Delivery
Your SimplyCook delivery always includes 4 recipe kits of your choice. In your little letterbox-sized box, you get recipe cards along with the flavor blends that you need to make your meals. Normally, you get 3 flavor blends per recipe. These include items like specialist stocks, complex spice blends and seasonings, rubs, and infused oils. All SimplyCook flavor blends are custom-crafted by the company's chefs and they can include as many as 18 ingredients. In other words, they are unique and cannot be found at stores.
What you do not get are fresh ingredients, like veggies, meat, fish, and grains. That is why SimplyCook recipes include shopping lists that help you get all the ingredients you need in the right quantities. Apart from the ingredients in the shopping lists, you may need some oil or butter. You do not need any extra spices, but you can add salt or anything else if desired.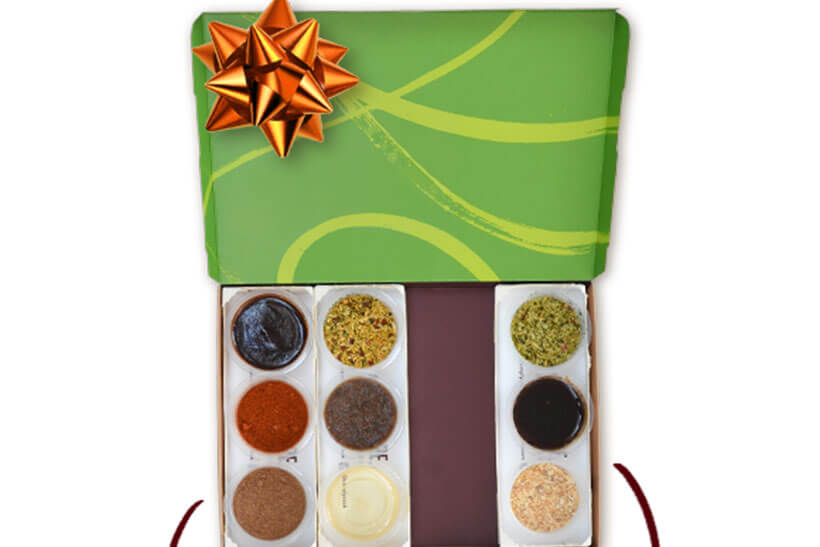 How Much Does SimplyCook Cost
In the past, SimplyCook offered different box types for different tastes. Now, it allows you to freely design your box by handpicking 4 recipes from its 30-item menu. It only asks you to decide whether you want to cook for 2-3 or 4+ people, so it can send you recipes that suit the needs of your household. Regardless of how many people you cook for, the price remains the same: £9.99 per 4-kit box.
Let us break this down so you can get a sense of how much you would pay per meal. Since you get 4 kits for £9.99, you pay:
£2.50 per kit;
£1.25 per serving if you cook for 2;
£0.83 per serving if you cook for 3;
£0.62 or less per serving if you cook for 4+ people.
As SimplyCook recipes normally call for just 5-6 conventional ingredients, such as tomatoes, potatoes, onions, pork chops, and the like, you do not have to spend much on your fresh ingredients. When you combine the cost of the groceries you buy yourself and the price of the flavor blends you get from the service, the meals you prepare with SimplyCook cost about £3 to £6 per serving, depending on your grocery choices.
SimplyCook Shipping Costs
With SimplyCook, there are no additional charges to worry about. The service offers free shipping on all boxes. No matter where in the UK you live, you only pay for the recipes and flavor blends and SimplyCook takes care of shipping and handling costs. It does not get much better than that.
SimplyCook Coupons & Special Offers
Every once in a while, SimplyCook offers coupons that allow you to save plenty of cash on your future orders. You can check out all active coupons and promo codes on our SimplyCook Coupons page. We recommend bookmarking the page and visiting regularly to make sure you do not miss out on the best offers.
If you are a first-time customer, you can take advantage of the company's 7-day trial. The trial allows you to get your first box for just £3, with free shipping. You can cancel immediately after your trial if you do not end up liking the service.
Finally, SimplyCook has an excellent referral program that we definitely recommend joining. Every time you successfully refer a friend, your friend gets the first box for only £1 and you get a free box as a reward. You can redeem up to 5 free boxes every month.
SimplyCook Returns & Refunds
If you receive a damaged shipment from SimplyCook, you notice that there are missing ingredients or your box simply does not arrive, you should get in touch with SimplyCook's representatives immediately and request a full refund. However, in order to qualify for a refund, you need to provide evidence supporting your claim, such as photographs.
In case you change your mind about your purchase after receiving your box, you can return it unopened, in the original condition, within 90 days after delivery. Once the box is delivered to the SimplyCook headquarters, the company will issue a refund.
Is SimplyCook Worth It?
So far, we have covered the basic information about the contents of SimplyCook boxes and the service's pricing. However, to help you figure out whether SimplyCook is really worth it, we need to dig a bit deeper and find out what makes it a better or inferior choice in comparison to its competitors, convenient takeout options, and traditional cooking.
SimplyCook Vs. Competitors
Like we said before, SimplyCook is far more affordable than other recipe box deliveries in the country, simply because it only delivers recipes and flavor blends and lets you take care of grocery shopping. That is why its kits cost just £0.62 to £1.25 per serving while some of its popular competitors like Mindful Chef may charge up to £10.00 per portion or even more.
If you prefer getting all the ingredients you need in your kit, then other recipe boxes may work better for you. However, if you want your meals to be affordable but enjoy the benefits of cooking with recipe boxes, then SimplyCook is definitely the superior option. It brings you all the secret spices pro chefs use but lets you buy all the groceries yourself and spend as much or as little as you like.
In addition to affordability, other qualities that set SimplyCook apart from the rest include:
Rich cookbook with over 100 original recipes;
Plenty of variety with about 30 recipes available for ordering at all times;
Vegetarian, gluten-free, and calorie-conscious options;
Creative and exotic meal ideas inspired by various world cuisines;
Unique, chef-crafted flavor blends you cannot get anywhere else;
Long shelf life of 2-3 months;
Beginner-oriented approach;
Cook & prep time of just 15-20 minutes;
Modifiable delivery frequency;
Super-affordable trial;
Free shipping on all orders;
Free boxes as referral bonuses.
When it comes to variety, SimplyCook is superior to many top-rated meal kit services in the country, including Abel & Cole and HelloFresh UK (which provide 15 and 21 recipes per week, respectively). Each time you order, SimplyCook lets you choose from 30 innovative recipes and it constantly updates its menu with fresh meals from its 100+ recipe collection. Plus, its chefs come up with about 2 new recipes every month, so you do not have to worry about getting bored and cooking the same meals over and over again. Furthermore, the company does not only offer carnivore, omnivore, and pescatarian options but lets you cook vegetarian, gluten-free, and lower-calorie meals as well.
What is also great is that SimplyCook lets you explore an immense range of world cuisines. Spanish, Malaysian, Balinese, Cajun, Italian, Iranian, Goan, French, Mexican, Moroccan, Korean, Norwegian, Caribbean, Punjabi, American, North African, Chinese, Peruvian, Russian, Japanese, Cuban, Keralan, every cuisine that you can or cannot name is featured on the Simply Cook menu. If you love traveling and trying out new foods, you are sure to love cooking with SimplyCook. Since you get original spices blended by pro chefs, you are sure to get the taste right and enjoy every bite like you would in a restaurant on your vacation in a faraway country. This is a unique advantage of SimplyCook that you do not get to enjoy with other services.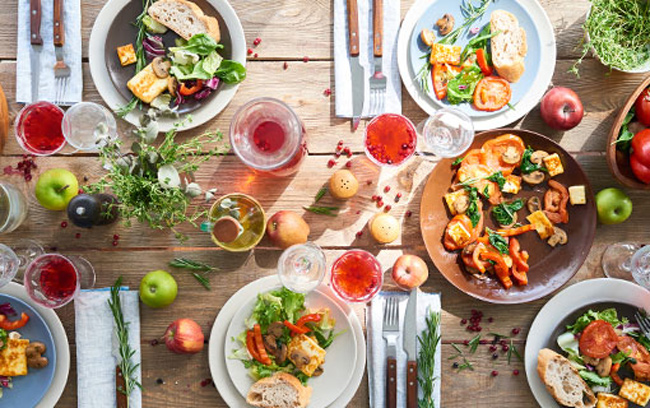 For more good news, the meals are designed with inexperienced cooks in mind and they normally take just 15 to 20 minutes to make, so they can easily fit into your schedule. Even if you get your box when you are particularly busy and have no time to cook, there is no need to panic. The box can sit in your pantry for up to 3 months. In contrast to standard recipe boxes that require you to use up everything in your box in just a couple of days so the food does not go bad, SimplyCook lets you cook whenever you wish.
Another great benefit that comes with being a SimplyCook patron is that you can decide how often you want your boxes delivered. You do not have to receive a box every week if that does not work for you. You can get your box every 2 weeks or even every month. On top of that, you can pause your subscription for up to 4 weeks and cancel anytime. There are no commitments and absolutely no pressure. You can order as often as you want, for as long as you want, and cook only when you are in the mood.
Finally, we love that SimplyCook is not only cheap but offers free shipping, free boxes for members of the referral program, and even a trial that lets you spend just £3 on your first order and get your money back if you do not love it. This is a neat money-saving combo that few services offer.
SimplyCook Vs. Takeout
Unless you do not like cooking, we cannot think of any good reason why ordering takeout would be a better solution than SimplyCook. Takeout food generally costs more, it is often too high in calories and fat, and it is not always made with fresh, high-quality ingredients. On the other hand, SimplyCook lets you choose your ingredients yourself and brings you premium spice blends that can make your meals much tastier than takeout food. And you do not have to spend more than 15-20 minutes in the kitchen.
In sum, Simply Cook is cheaper, healthier, and often tastier than takeout and its 15-minute recipes can work well for you even when you are super-hungry and need a super-fast home dining solution.
SimplyCook Vs. Conventional Cooking
SimplyCook does not really cost more than conventional cooking. The recipes SimplyCook provides call for exotic spices that would not come cheap if you were to buy them yourself. Not to mention that these spices are not that easy to find. Therefore, you are more than likely to find that SimplyCook even saves you cash and effort when making exotic dishes. Since you are the one taking care of grocery shopping, the cost of SimplyCook meals and conventionally cooked meals is pretty much the same.
However, when comparing SimplyCook and traditional cooking, there are great differences in both the cooking process and the end result. According to customer reports and our own experience, making meals with SimplyCook is much easier and, honestly, much more fun. You get clear instructions and quick recipes with few ingredients, so the process is never lengthy or complicated. Plus, the recipes are always unique and come from some of the most exciting world cuisines, which means that you are sure to enjoy preparing them and discovering new flavors. Speaking of flavors, your SimplyCook blends are there to ensure every dish you make tastes surprisingly good.
SimplyCook Is A Good Choice For…
We do not think that SimplyCook is the right solution for people who do not like cooking and grocery shopping. It is also a sub-optimal choice for those who like to stick to classic dishes and do not like experimenting. However, we believe that it can be a perfect solution for:
Singles, couples, and families;
Adventurous foodies;
Recipe box lovers on a tight budget;
Home cooks who prefer super-quick recipes;
Vegetarians and individuals on gluten-free diets;
Avid travelers who want to (re)discover the hallmarks of different world cuisines;
Home cooks who like throwing dinner parties;
People who cook to impress;
Fans of exotic flavors;
Frugal home cooks.
We can conclude that cooking with SimplyCook costs less than it would with some of the other popular recipe box services. You can search for bargains yourself and get a restaurant-grade meal that takes only 15-20 minutes to make for as little as £3 per person. Plus, you get to enrich your meals with the flavors of herb and spice blends, culinary pastes, rubs, infused oils, and other flavor blends handcrafted by a professional chef. Therefore, SimplyCook comes at a rather low price considering the dining pleasure it brings.