Pantry Boy Review
Easy & Healthy Gourmet Cooking

Advertiser Disclosure
This website features affiliate links. For purchases made via these links, we earn commissions that allow us to keep producing helpful content. To find out more
click here
.
Close
Important update: On June 22, 2018, Pantry Boy delivery service ceased all operations citing unforeseen circumstances. At the moment, there is no information on whether the company will resume its operations at a later time. If your latest order has not been fulfilled or you are still interested in ordering from Pantry Boy, bookmark this page and revisit for fresh information on the company's plans for the future.
Pantry Boy is a meal delivery service that focuses on slow cooker and gourmet cooking. It provides farm-fresh ingredients and delicious and healthy seasonal recipes that allow you to explore cuisines from around the world and spend less time cooking while enjoying it more. In this Pantry Boy review, we take you on a tour around the Pantry Boy kitchen and show you what this service has to offer.

How Pantry Boy Works
Pantry Boy is designed to make home cooking less of a chore by bringing you excellent recipes with simple, step-by-step instructions and all the ingredients you need to prepare amazing dinners 3 times a week. The ingredients are handpicked, chopped, trimmed, and perfectly portioned, so no further ingredient preparation is required on your part – you can skip right ahead to mixing and cooking.
The company's meals are available within its 3 meal plans designed for meat lovers, veggie lovers, and lovers of good food in general. You can decide whether you want to get 2 or 4 servings of every meal.
Subscriptions can be easily adjusted to fit your schedule. You can modify your plan, skip deliveries or end your subscription whenever you wish. Just keep in mind that all changes need to be made by 11:59 PM 5 days before your next delivery.

What Makes Pantry Boy Different
As we said at the beginning of this Pantry Boy review, this is one of the rare meal delivery services that offers almost exclusively slow cooker recipes. Most of the time, the recipes are so simple that you do not need to spend more than half an hour in the kitchen. The company also takes pride in the outstanding quality and freshness of its ingredients, which make every meal you cook with Pantry Boy incredibly flavorful and healthy.
While the menu is not as varied as we would like it to be, all the dishes are carefully selected to satisfy the tastes of even the pickiest of eaters. Whether you like your meal rich or light, packed with proteins or featuring the finest produce of the season, this company has a meal plan that suits your preferences.
Pantry Boy also offers lovely gifts that you can get for your friends. You can purchase a gift meal boxes for 2 or 4 people and decide whether you want to treat your friends to 1, 2, 3 or 4 weeks of deliveries including vegetarian, omnivore or carnivore recipes.
Meals And Recipes
As we mentioned previously in this Pantry Boy review, this meal delivery service offers 3 meal plans designed to suit different diets: carnivorous, omnivorous, and vegetarian. Each week, there are 6 items on the menu, with 3 meals available with every plan. Unfortunately, you cannot choose which recipes you are going to receive, but you get to view the weekly menu in advance and decide whether you like the meals or want to skip that week. You can also let Pantry Boy know which ingredients you want or need to avoid and receive meals customized in accordance with your preferences.

With the Carnivores plan, all your meals have meat or seafood as the main ingredient, complemented with a smaller amount of delicious seasonal veggies. You can expect such satisfying dishes as zesty BBQ chicken, Vidalia beef stew, and beef shakshuka.
With the Omnivores plan, you get meals that feature a perfect balance between protein-packed meat, fish, and seafood and veggies and grains rich in nutrients. The meals in this plan include such delights like Boston baked beans, rich and creamy red lentil soup, and lemon Cajun chicken.
The Vegetarians plan brings you meals that are created with all the rules of the vegetarian diet in mind and feature a variety of colorful, nutritious veggies. With this plan, you get to enjoy beautiful eggplant caponata, fresh coconut corn chowder, butternut squash soup, and similar gourmet dishes.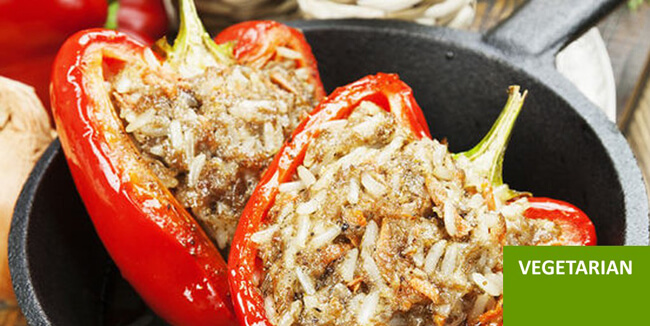 Your deliveries contain all the ingredients you need, apart from several basic items like oil, eggs, milk, salt, and pepper. You also need to have a slow cooker and a couple of pots, pans, bowls, knives, and a cutting board.
Pricing
The Carnivores boxes with 3 meals for 2 people cost $62.34 per week while the boxes with 3 meals for 4 people cost $124.68 per week.
With the Omnivores plan, you pay $58.14 for 3 meals for 2 people and $116.28 for 3 meals for 4 people.
The Vegetarians is the most affordable plan. You pay $53.94 for 3 meals for 2 people and $107.88 for 3 meals for 4 people.
As you can see, the prices are around average, starting at $8.99 per serving. There are no additional or hidden costs – you just pay for the food you enjoy.


Two Person Plan (2 servings)
Meals per week
Meal kit price
Price per serving
3 carnivore meals
$62.34
$10.39
3 omnivore meals
$58.14
$9.69
3 vegetarian meals
$53.94
$8.99
Four Person Plan (4 servings)
Meals per week
Meal kit price
Price per serving
3 carnivore meals
$124.68
$10.39
3 omnivore meals
$116.28
$9.69
3 vegetarian meals
$107.88
$8.99
Delivery Areas
Unfortunately, Pantry Boy does not deliver nationwide. Its meals are currently available in Alabama, Illinois, Mississippi, Rhode Island, Arkansas, Indiana, New Hampshire, South Carolina, Connecticut, Kentucky, New Jersey, Tennessee, Delaware, Maine, New York, Vermont, the District of Columbia, Maryland, North Carolina, Virginia, Florida, Massachusetts, Ohio, West Virginia, Georgia, Michigan, and Pennsylvania. The company plans on expanding its delivery area in the near future.
Shipping is free of charge on all orders.
Pantry Boy Pros And Cons
To make sure Pantry Boy meets all your standards and expectations, it is important to know its biggest advantages and disadvantages. With a short overview of its pros and cons, you can easily decide if Pantry Boy is the right meal kit service for you.
Pros
Farm-fresh ingredients
Easy-to-follow recipes
Meals for carnivores, omnivores, and vegetarians
Boxes can be customized to suit your preferences
Free shipping
Cons
Not available nationwide
Only 6 items on the weekly menu
Sample Dishes
If you subscribe to Pantry Boy, you can easily prepare culinary masterpieces using only the ingredients and recipes found in your meal kit box. You may not be a pro chef just yet, but with Pantry Boy, you can easily make restaurant-grade meals. You don't have to take our word for it – check out the images below to get a better idea of the types of dishes you can enjoy with Pantry Boy.
Chicken Barley
Lamb Stew Couscous
Orzo Asparagos Brocolli
Pork Hamburgers
Bottom Line
Pantry Boy may not be the best choice for home cooks who want to have a vast range of recipes to choose from every week. However, it can be a perfect choice for individuals who want to cook great gourmet meals with little effort and try out new dishes every week. Its ingredients are natural and fresh, its prices are reasonable, the subscriptions are flexible, and shipping is free on all orders. If a slow cooker is your favorite kitchen tool, Pantry Boy may become one of your favorite easy dinner solutions.