Keto Fridge Review
America's First 100% Keto Meal Delivery

Advertiser Disclosure
This website features affiliate links. For purchases made via these links, we earn commissions that allow us to keep producing helpful content. To find out more
click here
.
Close
Keto Fridge is the first exclusively ketogenic prepared meal delivery service in the US. Launched in 2017, this New Jersey-based company has not been around for too long, but it has already established itself as one of the finest and easiest solutions for keto dieting.
One of its main advantages is that it virtually eliminates the need to go grocery shopping since it offers all the keto food and drinks you need to nourish your body throughout the day. Not to mention that there is a general consensus that its meals are nothing short of delicious. However, it has one significant downside, which we will address soon.
Keep reading this Keto Fridge review to find out what is to like and what is not to like about this unique meal delivery.

How Keto Fridge Works
Ordering from Keto Fridge is simpler than with most meal delivery services since it does not require a subscription. You can sign up for the Keto Fridge newsletter in order to receive reminders to place your weekly orders, but you get to decide on everything from how often you order to how much food you get in your deliveries. The only limitation is that your order has to be worth at least $69.
Thus, the process is as simple as picking the items you like and crave, popping them into the cart, and proceeding to checkout. The weekly deadline for placing orders is 11:59 pm EST on Thursday the week before your order is to be delivered. The meals are delivered fresh and chilled for optimal flavor and nutrition. All you need to do is heat them up in accordance with the instructions and enjoy.


As far as the food selection goes, the service has a rich a la carte menu that changes weekly. The menu is divided into 4 sections, including meals (plus beverages), sides, snacks, and keto bars. All the items are ketogenic and some of them are vegetarian and allergy-friendly. We will talk about them all in more detail in the next sections of this Keto Fridge review.
To sum up, Keto Fridge allows you to order whenever you want, whatever you want, and all of its food and drink items are 100% keto. There are no subscriptions or meal plans and you are not locked into any kind of contract. You can even cancel your one-off order if you change your mind. You only need to remember to cancel by the weekly deadline on Thursday since that is when the orders are processed and enter the preparation phase.
What Makes Keto Fridge Different
There are 4 crucial characteristics that make Keto Fridge different than the majority of meal deliveries currently on the market. First and foremost, every item on its menu is designed in accordance with the ketogenic diet, which makes ordering perfectly easy for keto dieters.
Second, this service does not require you to subscribe for auto-deliveries and it does not force you to choose a single meal plan. You can customize your orders to your desire and decide on ordering frequency, which is another great plus.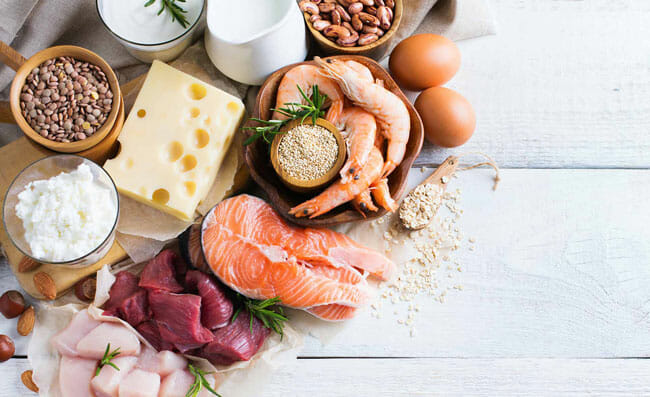 Third, rarely does a meal delivery service offer everything from meals for every part of the day to sweet and savory snacks, sides, and beverages. This is exactly what you get with Keto Fridge and that is why this service takes the convenience inherent to meal deliveries to a whole new level.
Fourth, Keto Fridge is a single-friendly service. Considering that most meal deliveries offer meals and meal plans for 2+ people and neglect to address the needs of singles, this is a huge advantage that should not be disregarded.
If you do not only like everything stated so far but have a friend or family member who would appreciate it as well, you can get a Keto Fridge gift card as a great present for someone who has gone keto. Gift card values range from $50 to $500, so there are options for most budgets.
Meals And Recipes
Finally, we have come to the part of our Keto Fridge review in which we explore the company's impressive menu, which does not only boast dozens of tasty items but also changes every week for maximum variety. As mentioned previously, there are 4 menu sections, titled Meals, Sides, Snacks, and Keto Bars.
The title of the Meals section is somewhat misguiding, as this segment includes more than just meals. Divided into neat categories, you can find 10 lunches and dinners, 7 pizzas, half a dozen breakfasts, and oddly, about 5 beverages, which we would place in a separate section to avoid confusion.


Lunches and dinners include such satisfying favorites like Buffalo pulled pork, double bacon cheddar burger, and chicken pot pie. Pizzas feature cheesy crusts and classic toppings like pepperoni and four kinds of cheese. Breakfasts mostly focus on eggs in all variations, from pancakes to scrambles. Beverages generally include all kinds of cold brew coffee, teas, and citrus juices.
In the Sides section, you can find a dozen side dishes, like the name suggests, mostly focusing on cauliflower and occasional leafy greens, mushrooms, and the like. However, this section also includes the unexpected protein entrées. There are always about a dozen classic protein-packed options, like filet mignon, chicken parmesan, and beef stew.
The Snacks section features around 15 amazing sweets, like chocolate chip cookies, muffins, scones, frosted keto donuts, red velvet cake, peanut butter cups, and cookie dough. There are only a couple of savory snacks and these usually include different kinds of bagels.
Finally, you can purchase Keto Fridge's very own keto bars, which are available in individual packs and money-saving 12-pack boxes. The bad news is that the service's bars are currently available in only one flavor. The good news is that this flavor is chocolate crunch and it is delicious.
Nutrition Facts
The items that appear on the Keto Fridge menu always contain approximately 75% fat, 20% protein, and 5% carbs, which makes them perfect for keto dieters. They are suitable for a variety of low-carb diets, since they rarely contain more than 10 grams of carbs per serving. They are free from gluten and a number of them are free from dairy. Pizzas, snacks, bars, beverages, and side dishes are often vegetarian-friendly.
The average calorie count per serving is 600-840 calories for lunches and dinners, 490-640 calories for pizzas, 240-420 calories for breakfasts, 15-80 calories for beverages, 225-460 calories for protein entrées, about 150 calories for veggie sides, 80-460 calories for snacks, and 210 calories for keto bars.
Heating And Storage Tips
Keto Fridge meals are prepared the day before they are shipped to ensure perfect freshness and they are never frozen, only chilled. You can keep them in the fridge for 7 days after receipt. If you cannot eat all the meals within 7 days, you can pop some of them in the freezer and consume them within 2 months.
Detailed heating instructions are provided where appropriate, that is, for items that require heating. You can heat your meals in a microwave, in an oven or on a stovetop. Heating in a microwave usually takes a single minute. Most meals are ready to eat after about 8 minutes in an oven preheated to 300°F or 350°F. On a stovetop, reheating takes around 2-3 minutes. Be sure to review the specific heating instructions for optimal heating results.

Pricing
So far, everything has been pretty great. The selection is vast and varied, the customers generally agree that Keto Fridge offers some of the tastiest keto meals in America, and you have full freedom to customize your orders. Unfortunately, it is time to point out the service's biggest and potentially only downside.
With other meal delivery services that offer subscriptions and meal plans, you generally know in advance how much your delivery is going to cost since the prices are usually fixed. With Keto Fridge, each item comes with an individual price, so the total is always different, even if you order the same number of items every time.
Not only that, but the prices definitely do not fit all budgets. Plus, the minimum order value is $69, which is too not much, but we still prefer services that do not impose such limitations.
Now that we have listed our greatest complaints regarding the company's pricing, we will provide a rough overview of the average prices per item category, so you could get a sense of what you can expect.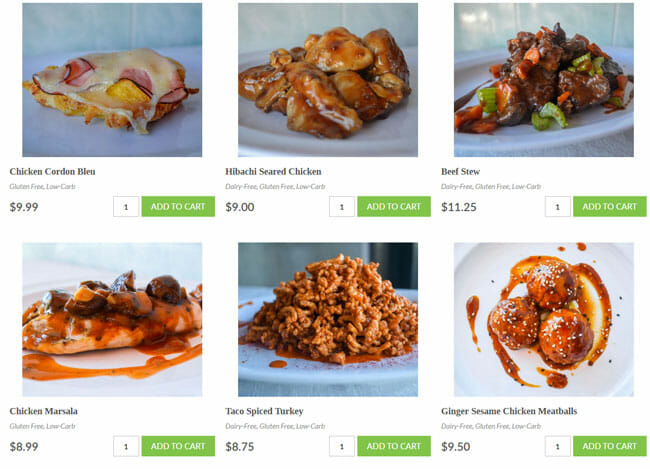 Starting with the Meals section, lunches and dinners usually cost between $15 and $20. Pizzas cost $11 to $12.50 and the same goes for breakfasts. The prices of beverages normally range between $4.50 and $7.
In the Sides section, you can find protein entrées that cost around $8 to $15 and veggie side dishes that come at prices ranging from $4 to $6. Sweet snacks usually cost between $6 and $14 and savory snacks generally cost between $5.50 and $8.50. Keto bars cost $3.99 per bar if you purchase them individually. A 12-pack of bars costs $39.99, which amounts to $3.33 per bar.
As you can see, the prices are not outrageous, but they are not highly affordable either. According to the Keto Fridge website, shipping rates vary from $15 to $30, depending on location. However, based on our experience, shipping is free for many major cities within the US while a $20 shipping fee usually applies to Hawaii and Alaska orders. We are not sure what the explanation for these discrepancies may be, but in any case, you should be prepared to pay extra for shipping, so there are no unpleasant surprises at checkout.
Meals section
Lunches and dinners
$15 to $20
Pizzas
$11 to $12.50
Sides section
Protein entrées
$8 to $15
Veggie sides
$4 to $6
Snacks
Snacks and bars
$3.33 to $14
Delivery Areas
Keto Fridge delivers throughout the United States, so you do not have to worry about the service not being available in your area. Orders are delivered on Tuesdays and Wednesdays the week after they are placed and depending on your location, you may be able to choose which delivery day works better for you. No signature is required and the company advises you to have your orders shipped to a residential address. Having them shipped to your office is a possibility, but you should keep in mind that the packages sometimes arrive after business hours.
The company does not accept returns or exchanges. However, if there is something wrong with your shipment, you can request a refund within 24 hours upon receipt.
Keto Fridge Pros And Cons
To make sure Keto Fridge meets all your standards and expectations, it is important to know its biggest advantages and disadvantages. With a short overview of its pros and cons, you can easily decide if Keto Fridge is the right meal delivery service for you.
Pros
100% ketogenic weekly menu
Keto meals, sides, sweets, snacks, and beverages
Dozens of dishes on offer
Vegetarian-friendly and dairy-free options
All items are gluten-free and low in carbs
No subscription required
Available throughout the US
Cons
Above-average prices
Minimum order of $69
Sample Dishes
With Keto Fridge, you get delicious meals prepared by pro chefs at affordable prices. To find out what kinds of delights you will receive in your delivery, we have chosen a couple of sample dishes that accurately represents its offer and can help you decide if it is the right service for you.
Blueberry Muffin Keto Scone
Grilled Chicken Breast
Lemon Chive Jicama
Steak tips cauli mash
Bottom Line
As you have probably deduced from the previous sections of this Keto Fridge review, apart from the pricing, there is basically nothing about this service that we do not like. We are impressed by its vast selection of ketogenic meals, snacks, and drinks, we love that it is also vegetarian-friendly and allergy-friendly, and we appreciate the fact that you can order with no commitments.
The meals are delicious and they have the right macro ratio. Furthermore, all the unusual extras like keto sweets and cold brew coffee are sure to mean a lot to dieters who are having a hard time finding keto versions of their favorite treats and beverages. Thus, in spite of the highlighted drawback, we warmly recommend this service that sets a perfect example of what a keto meal delivery's offer should look like.