Nutrisystem is one of the best meal delivery services for diabetics currently on the market and also one of the rare companies that offer diabetic-friendly weight-loss meal plans. It is unique in its approach to weight loss and allows you to shed pounds without giving up on your favorite food, which is reason enough to get interested in its offer and discover an easier way to manage your diabetes and reach your goal weight. According to the claims on the company's official website, Nutrisystem has already helped millions, so let us find out what makes its weight loss plans so effective and take a closer look at its plans for diabetics.
Choosing Your Meal Plan
Nutrisystem offers 3 distinct diabetic diet plans: Basic Diabetes, Core Diabetes, and Uniquely Yours Diabetes. The primary difference between the plans is in the degree of customization they allow.
The Basic Diabetic plan brings you pre-selected meals and snacks, carefully chosen by Nutrisystem experts, meaning it does not leave any room for customization. On the other hand, the Core Diabetes plan allows you to choose from as many as 100 menu items. The Uniquely Yours Diabetes plan brings you the vastest range of options and lets you choose from 150 frozen meals and snacks, allowing you to order as many items as you want.
Let us now take a look at all three plans individually and give you a better sense of what each one of them offers.
Basic Diabetes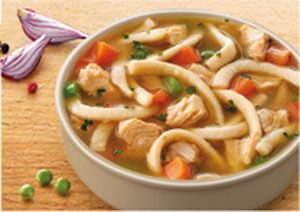 Basic Diabetes is the most affordable diabetic plan that focuses on classic, well-loved meals redesigned to suit your needs. The meals in this plan contain plenty of lean protein, fiber, and healthy fats, which allows you to feel full longer, lose weight naturally, and keep your blood sugar levels in check. By following this meal plan, you keep your calorie count to 1200-1500kcal per day, so you get to feel light without feeling hungry.
Every day, you get to enjoy three delicious meals and three snacks and eat every 2 or 3 hours. The menu items are surprisingly satisfying and include such treats as blueberry muffins and white chocolate chunk cookies, as well as comforting meals like chili with beans and chicken noodle soup.
Core Diabetes
The Core Diabetes plan follows the same philosophy as the Basic Diabetes plan, focusing on meals rich in protein, fiber, and valuable nutrients, with the total amount of calories per day limited to 1500. However, what makes it superior to the previously described plan is the wealth of meal options at your disposal. It also brings you breakfast, lunch, and dinner, as well as mid-morning, afternoon, and evening snacks. This plan includes scrumptious dishes like cheese tortellini and Santa Fe style chicken and imaginative snacks like white cheddar popcorn. With 100 items at your disposal, you are sure to find many dishes that perfectly suit your taste.
Uniquely Yours Diabetes
As we mentioned previously, the Uniquely Yours Diabetes plan offers the greatest variety of low-glycemic meals, allowing you to sample all the items in the company's selection. It is structured the same way as the other two plans but offers even richer meals, such as delicious buttermilk waffles for breakfast, Italian sausage and turkey pizza for dinner, and ice cream sandwich as a wonderful evening snack.
If eating ice cream and pizza while keeping your blood sugar levels steady and losing weight at the same time sounds like a dream come true, be sure to give Nutrisystem a try and make a major step toward achieving your health and weight goals.